This is a spicy-sweet black bean salad that is easy to prepare in just 3 steps, filled with healthy and fresh vegetables like tomatoes and bell peppers, and deliciously drizzled with a honey chipotle dressing. Yum.
I am loving these light summery no-cook salads right now. Summer is here and the days are long and hot, and it makes me crave something light and refreshing. This salad is a gorgeous and colorful array of vegetables including red tomatoes, green scallions and cucumbers, orange bell peppers, and black olives and beans. Just look and admire all of those colors.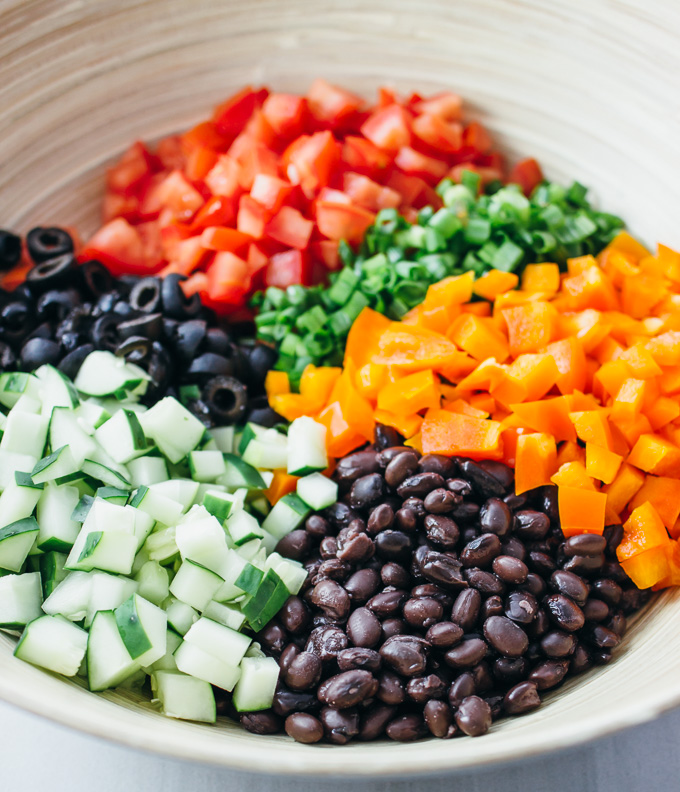 Such a beautiful and refreshing summer salad, and it comes with an equally amazing dressing made of honey and chipotle peppers. It's a very tasty and savory combination that makes this salad a winner. I love this dressing so much that I've been brainstorming other possible uses for it.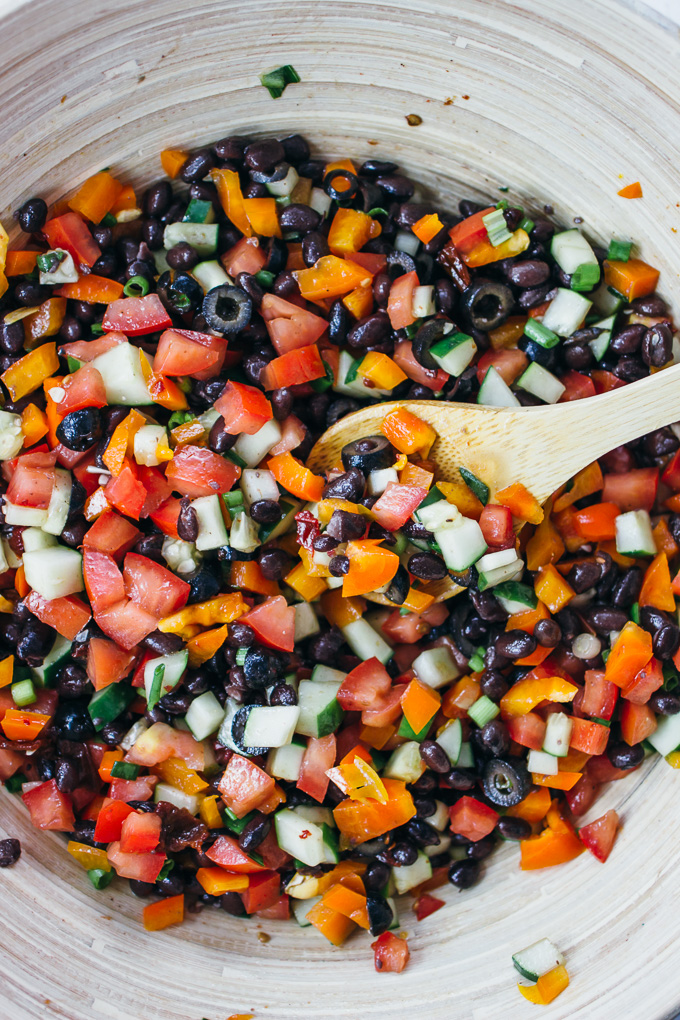 This salad is perfect to bring to a family picnic or potluck/party with friends. It's easy to make ahead of time (did I mention there are only 3 steps?), involves no cooking, and keeps well in the fridge or cooler until you're ready to serve it.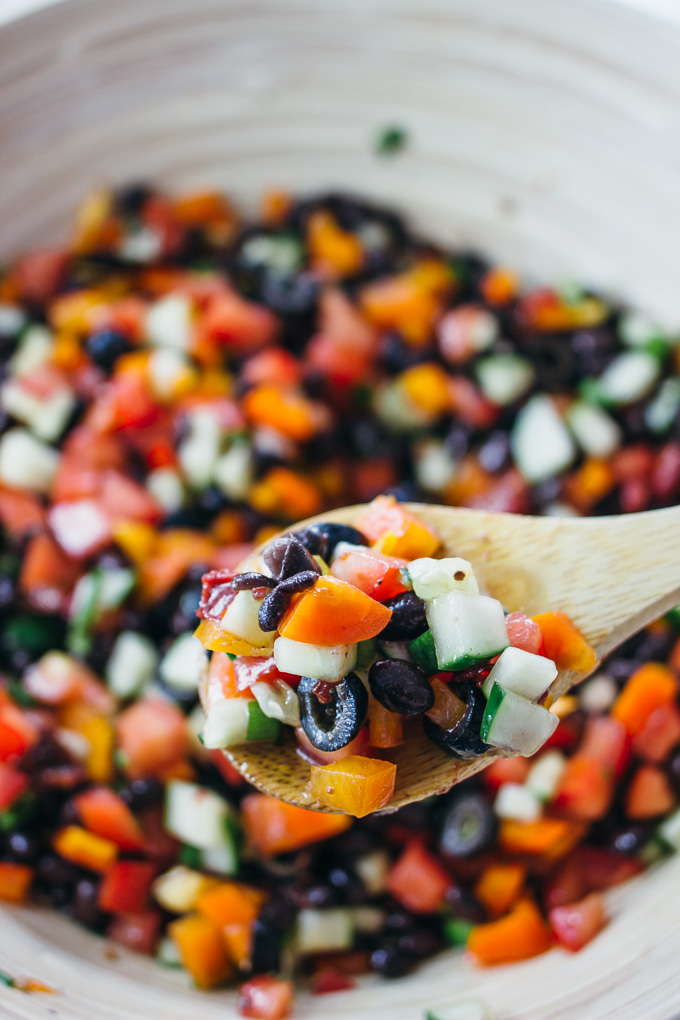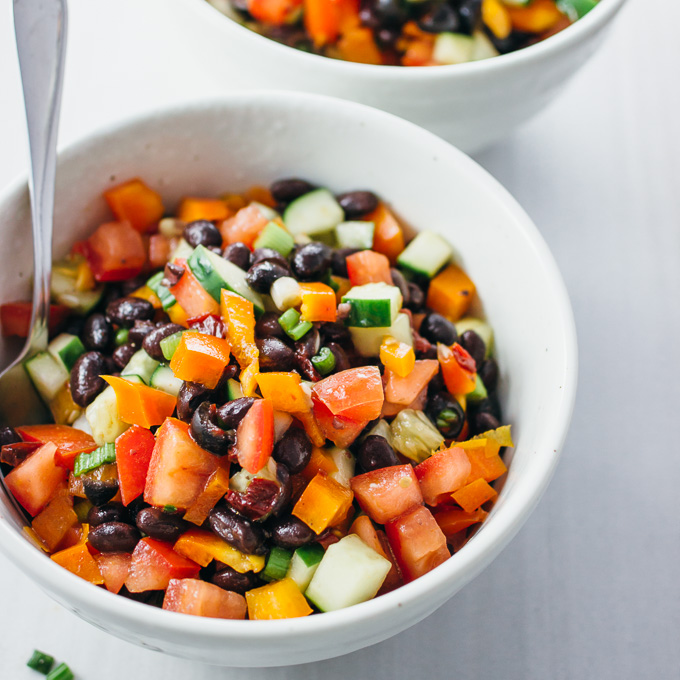 Easy spicy sweet black bean salad
Ingredients
For the salad:

two 15-ounce cans of black beans, rinsed and drained
1 cucumber, finely chopped
3 roma tomatoes, seeded and finely chopped
2 ounce can of sliced olives, drained
5 scallions, finely sliced
1 orange bell pepper, finely chopped

For the dressing:

3 chipotle peppers in adobo, finely chopped
1/4 cup honey
1/4 cup rice vinegar
1/4 cup olive oil
salt and pepper, to taste
Instructions
Add all of the salad ingredients to a large mixing bowl. Set aside.
Mix all of the dressing ingredients in a bowl. Pour the dressing over the salad ingredients. Mix well so that the salad ingredients are well coated in the delicious spicy sweet dressing. Drain any excess liquid.
Chill in the refrigerator until ready to serve.
http://www.savorytooth.com/loaded-black-bean-salad/
COPYRIGHT © 2016 · SAVORY TOOTH