Summary:
This is an avocado egg salad recipe with a fun dressing that transforms it into a "deviled egg" salad. Chopped avocados and eggs lend a smooth creaminess to every bite, and diced celery adds an occasional crunch.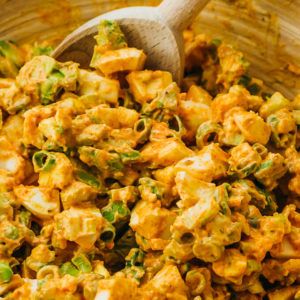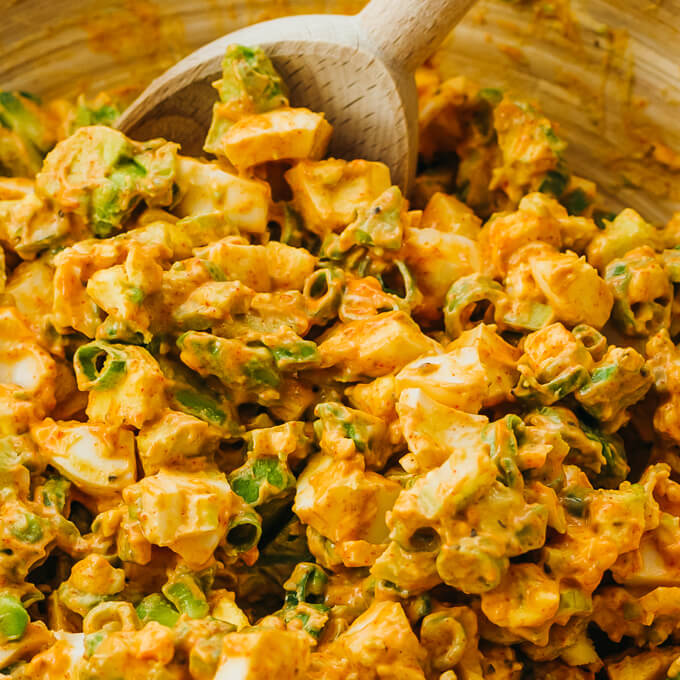 INSTRUCTIONS
Make Dressing: Stir together all dressing ingredients in measuring glass or small bowl until very smooth.
NUTRITION
Makes 2 Servings
Amount Per Serving:
| | |
| --- | --- |
| Calories 510 (81% from fat) |   |
| Total Fat 46g | 71% |
|    Saturated Fat 7g | 34% |
| Cholesterol 393mg | 131% |
| Sodium 640mg | 27% |
| Net Carb 3.5g |   |
| Total Carb 10.5g | 4% |
|    Dietary Fiber 7g | 27% |
|    Sugars 3g |   |
| Protein 14g |   |
PHOTOS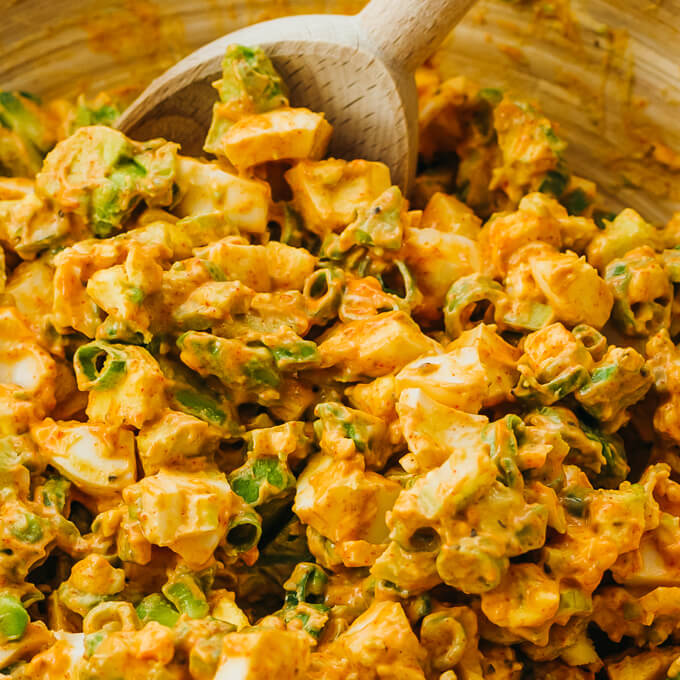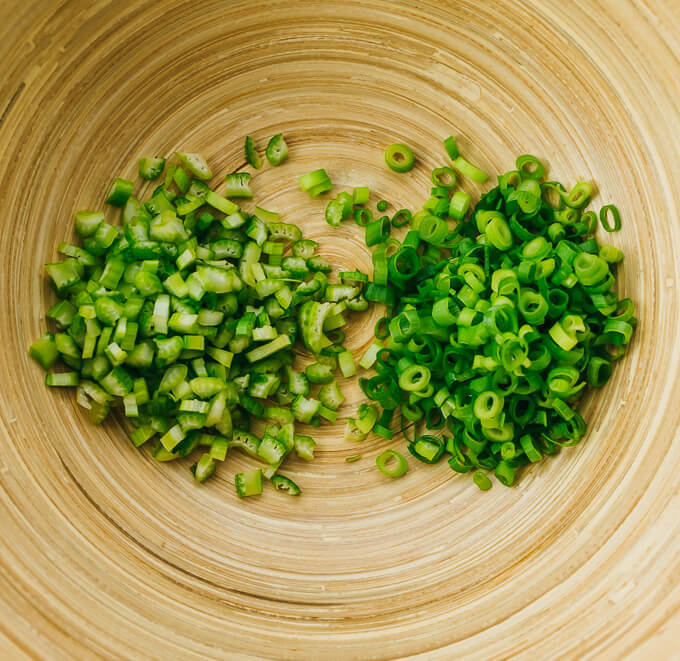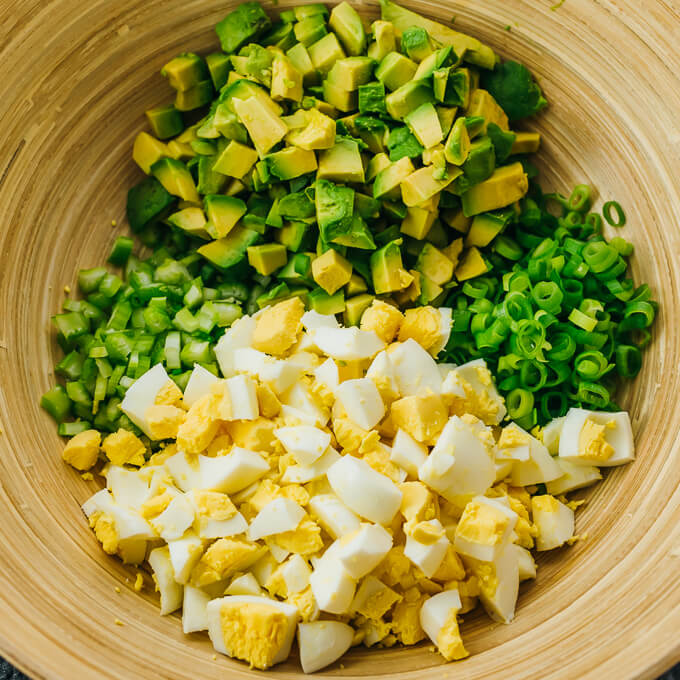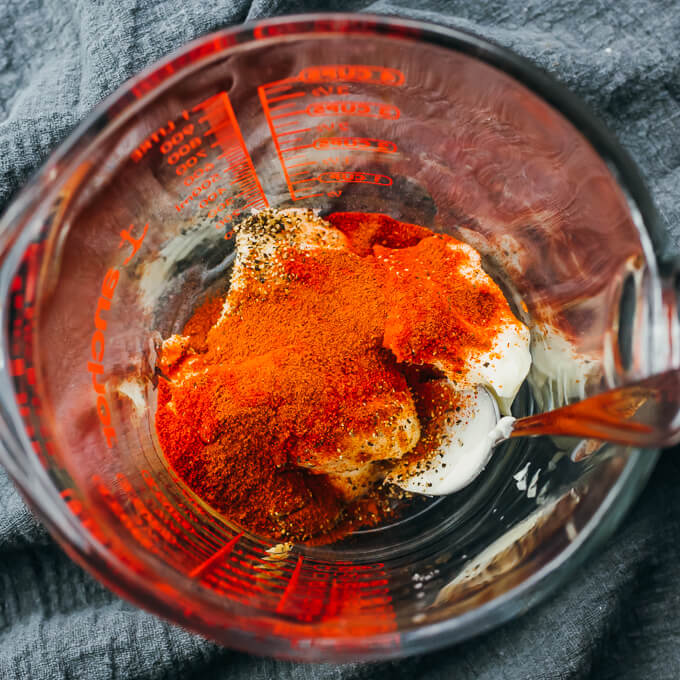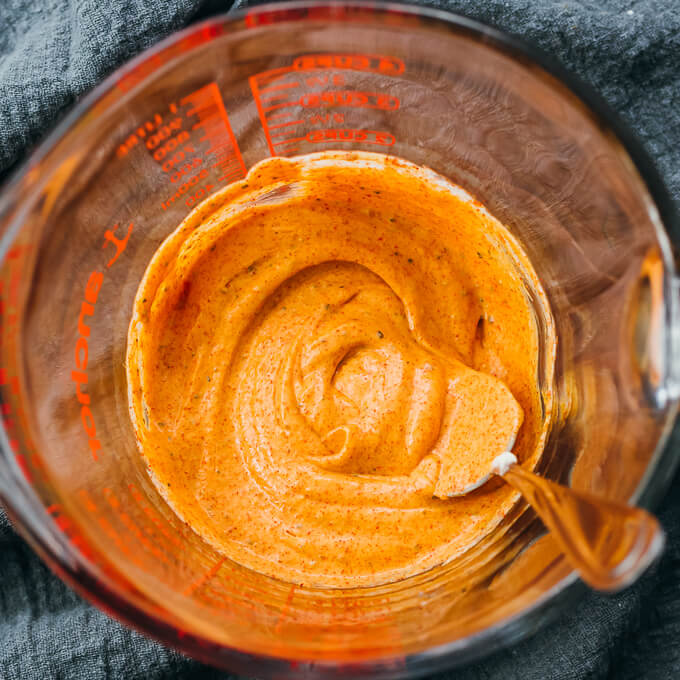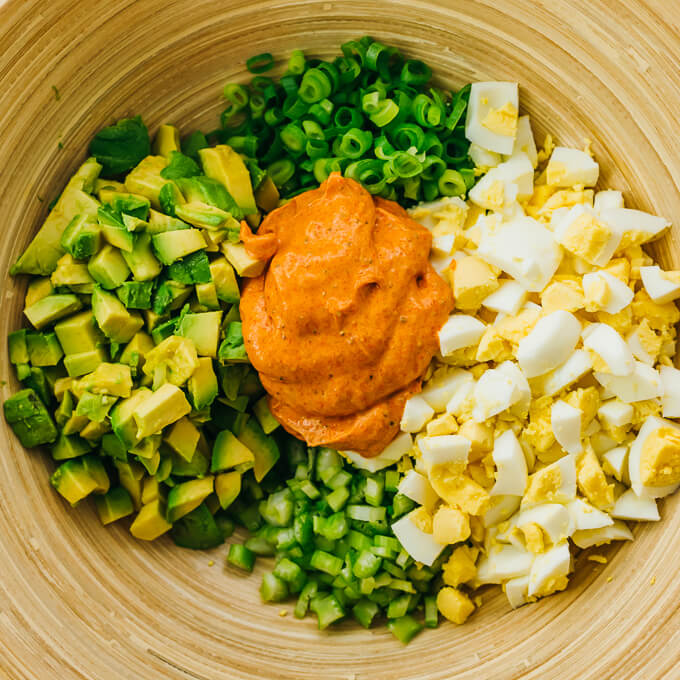 NOTES & TIPS
(1) Hard-Boiled Eggs. Despite their name, the best way to hard-boil eggs is by steaming them, not boiling. Steaming causes the whites to pull away from the shell membranes, making peeling incredibly easy. On the stovetop, place eggs in a steamer basket over simmering water in a saucepan. Cover and steam for 12 to 14 minutes, depending on how well done you prefer the yolks to be. You can also steam eggs using the Instant Pot. Place eggs on a trivet or steamer basket over 1 cup of water. Cook for 5 minutes at high pressure, followed by 5 minutes of natural release. After cooking the eggs, place them in an ice water bath for a few minutes before peeling. If you're short on time, consider buying pre-peeled hard-boiled eggs at your grocery store.
(2) Avocado. You should use ripe avocados because they are softer, adding to the overall creaminess of the salad. Ripe avocados yield to gentle pressure when squeezed. If yours are unripe and you don't have time to wait for them to ripen, I suggest cutting them in smaller pieces than you ordinarily would — more like a dice or fine chop than a rough chop — which will help mask the fact that the avocados aren't ripe enough.
(3) Cayenne. This amount of cayenne results in a mildly spicy dressing. Halve the listed amount for a barely perceptible spiciness, or double for a moderately spicy dressing.
(4) Serving. I usually serve this egg salad by itself. Each serving is on the larger side, and it's filling enough to be a meal for lunch or dinner. You can also enjoy it as a filling for a breakfast sandwich using low carb bagels, as a wrap using low carb tortillas (Mission or Kroger brand), or as a topping over almond flour crackers. This egg salad is also a great picnic or potluck dish since it can be prepared in advance, is transportable, easily scales to a large amount, and is suitable for a variety of diets including vegetarian, dairy-free, gluten-free, low carb, keto, and paleo.
(5) Make Ahead. If you're making this ahead of time, keep the avocados uncut and the prepared dressing separate from the other ingredients. Cover and keep refrigerated for up to a day. Just prior to serving, cut the avocados and toss the ingredients with the dressing.
(6) Egg Salad Customizations. For a more interesting salad, consider adding crispy crumbled bacon, pickles, roasted seeds and nuts, fresh dill, smoked salmon, sprouts, or chopped anchovies.