Summary:
These hash browns are packed with fresh scallions and diced bacon, and pan-fried with butter until extra crispy. It's an easy recipe with just a few main ingredients and perfect for breakfast or brunch.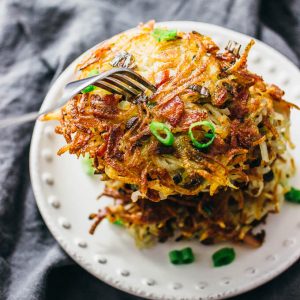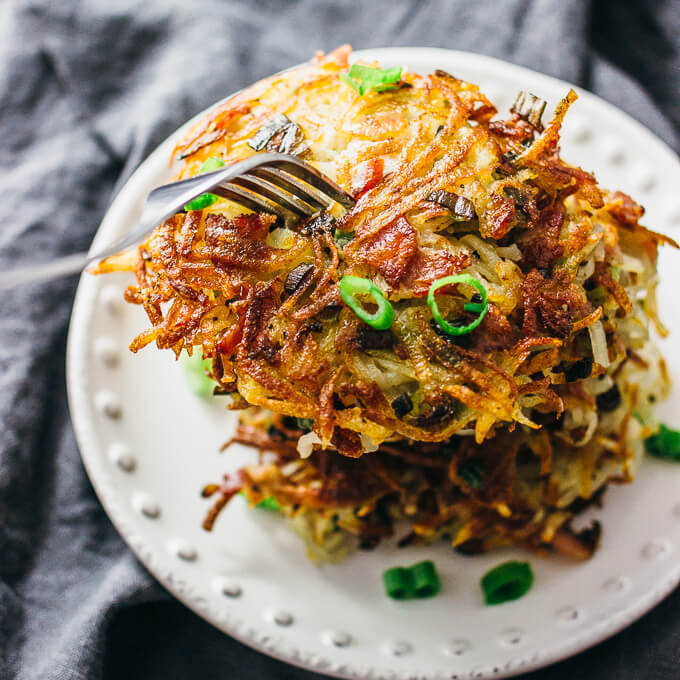 INGREDIENTS
2

large Russet potatoes

about 2 pounds, peeled

4

slices

bacon

diced

3

scallions

thinly sliced

1/2

teaspoon

salt

1/2

teaspoon

pepper

1/2

cup

butter

melted
INSTRUCTIONS
Run the potatoes through a food processor using the shred disk. Wring out any moisture from the potato shreds using cheesecloth, tea towel, or nut milk bag.

In a large bowl, toss the potato shreds with bacon, scallions, salt, and pepper.

Heat a large pan over medium heat until very hot, about 5 minutes.

Add about 1/2 cup of shredded potato mixture to the pan, and then flatten using a spatula. Drizzle a portion of the melted butter on it. Cook until the bottom of the hash brown patty is crispy, about 5 minutes. Flip the patty and cook until the bottom side is crispy, about 5 minutes. Drain on a paper towel. Work in batches and repeat for the remainder of the hash brown mixture.
NUTRITION
350 kcal/serving

PHOTOS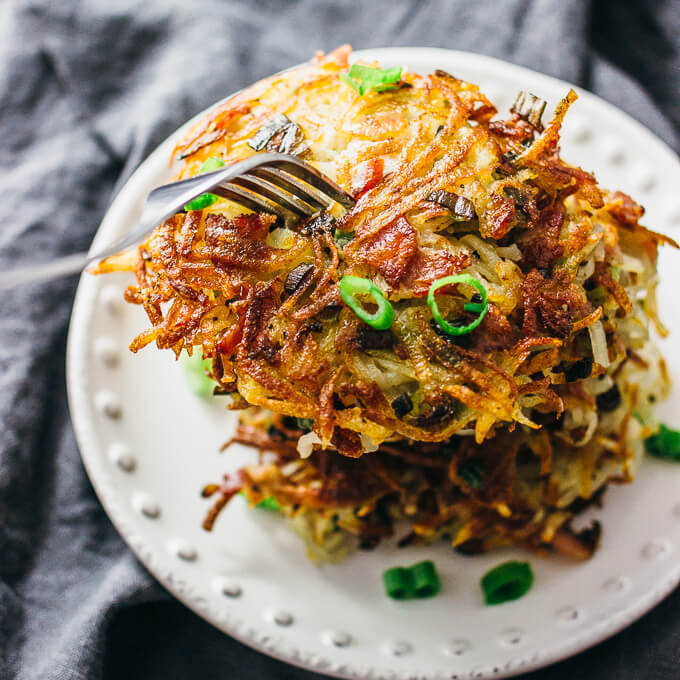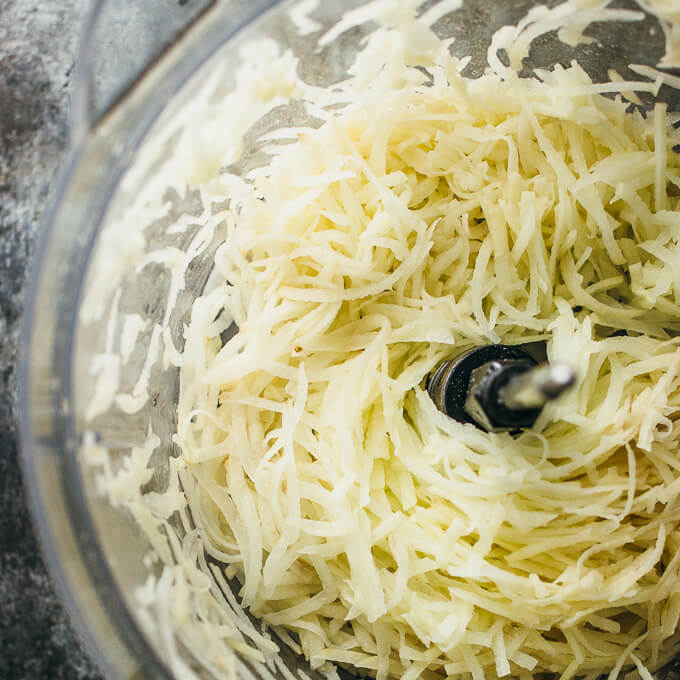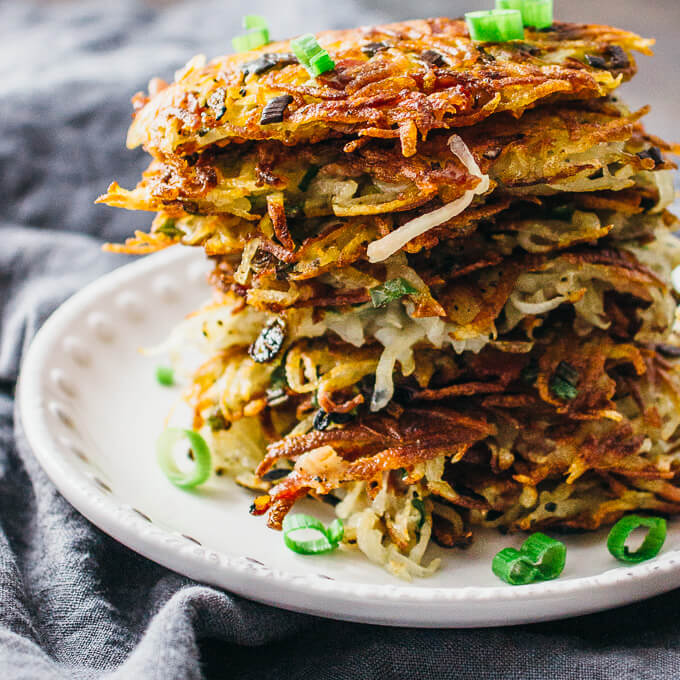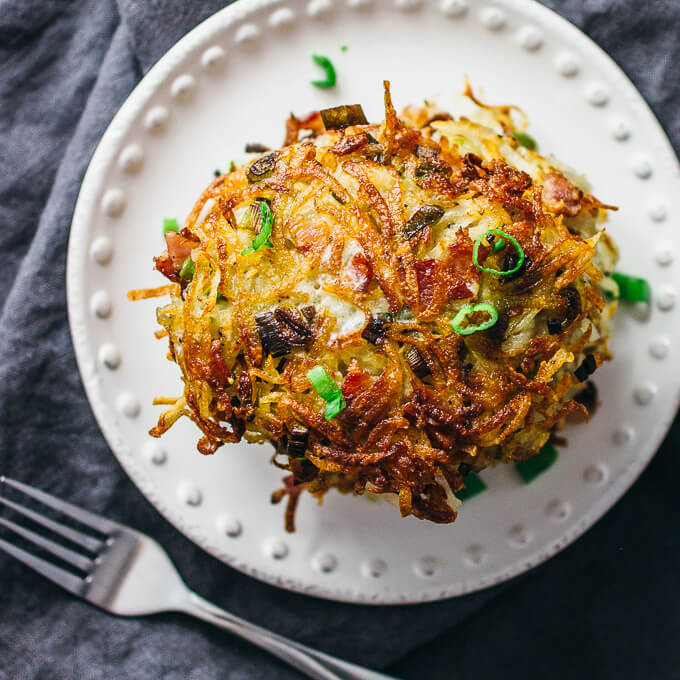 NOTES & TIPS

To ensure that your hash browns are as crispy as they can be, here are some tips:
After shredding the potatoes, wring out any moisture from them. Moisture is the enemy of crispiness. To do this, I prefer using a nut milk bag or cheesecloth, but a tea towel also works great.
Use thin patties. Work with small amounts of hash browns at a time, about 1/2 cup or less. Once they are added to your pan, flatten them into thin rounds. The thinner they are, they crispier they will get.
Cook on medium heat, not medium-high heat. Anything hotter than medium heat will cook too fast and the exterior of the hash browns will get a little burnt before the interior is cooked enough. At medium heat, the hash browns cook more evenly and can get more crispy.