Summary:
This chocolate quinoa breakfast bowl has toasted coconut chips and fresh blueberries — it's easy to make, healthy, and vegan.
Looking for low carb recipes instead? Visit the Savory Tooth Homepage.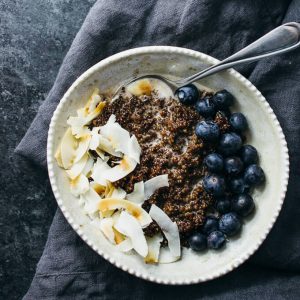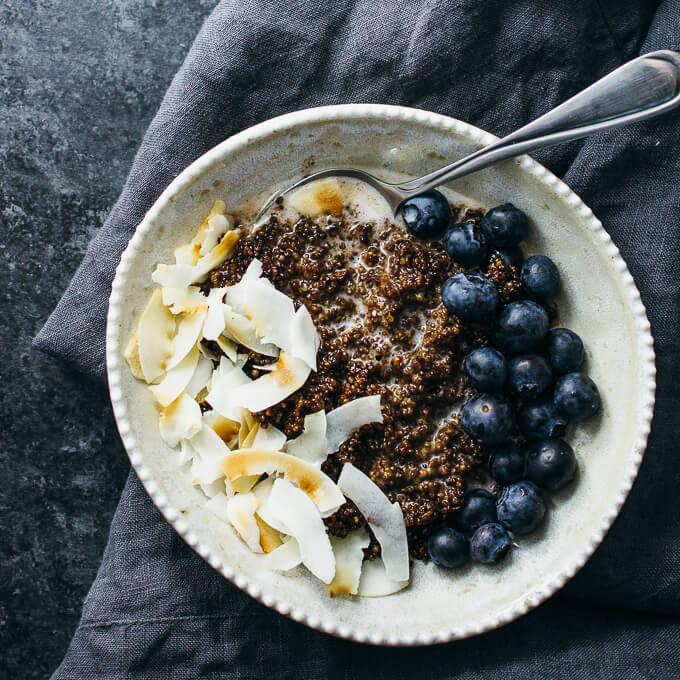 Chocolate quinoa breakfast bowl with coconut and blueberries
INGREDIENTS
1/2

cup

uncooked quinoa

1 1/2

cups

unsweetened coconut milk

1

tablespoon

unsweetened cocoa powder

2

tablespoons

brown sugar
For toppings:
1

cup

fresh blueberries

1/2

cup

toasted coconut chips
INSTRUCTIONS
Add quinoa to a small pot over medium heat, cooking until it's toasted, 3-5 minutes, stirring occasionally.

Add 1 cup of coconut milk to the pot, stirring it in. Bring to a boil. Cover and simmer until the liquid is absorbed, about 10 minutes.

Decrease the heat to low. Uncover the pot and stir in cocoa powder, brown sugar, and 1/2 cup of coconut milk for desired consistency.

Serve in two bowls and top with blueberries and coconut chips.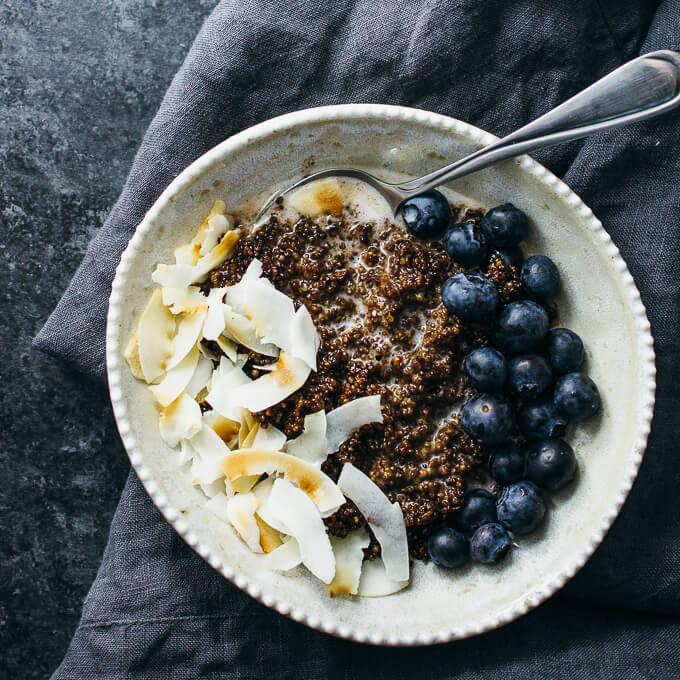 One of the things I'm doing differently this year is the addition of more healthy and delicious hot breakfasts to my repertoire. I love my daily breakfast smoothies, but sometimes I want something warm to cozy up to. This chocolate quinoa breakfast bowl fits the bill and doesn't compromise one bit on taste. The quinoa tastes like you're munching on chocolate, and the coconut chips add a nice crunch to every bite. This whole dish is vegan and gluten-free, so it's very accessible for those with dietary requirements. If you're looking to eat healthier for the new year, you should definitely try this breakfast bowl.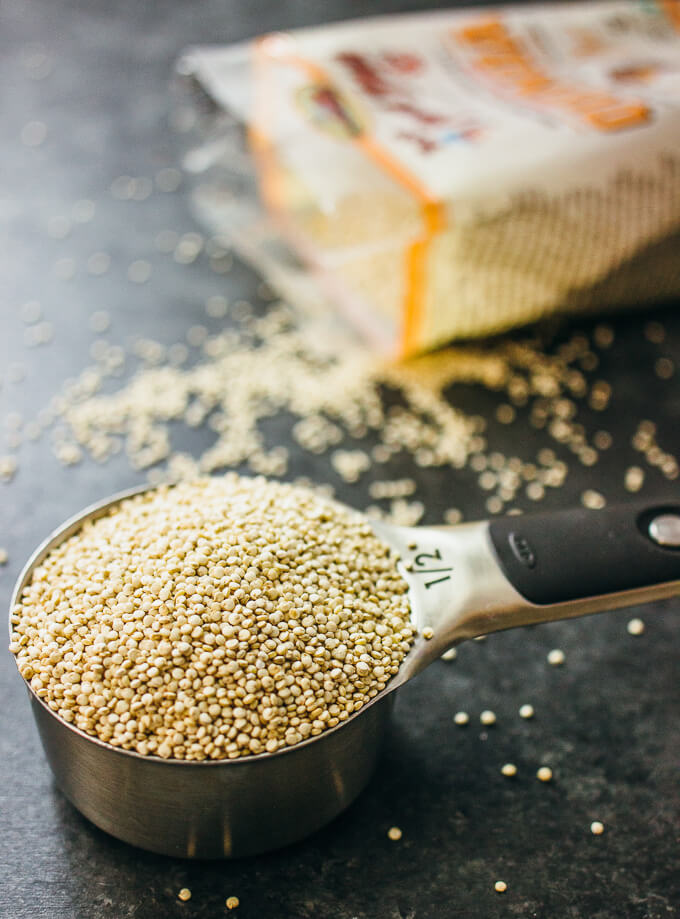 I'm using Bob's Red Mill white quinoa, which is convenient because (1) the quinoa is pre-washed so I don't need to spend time rinsing it, and (2) it cooks in less than 15 minutes on the stove. It's what allows this quinoa breakfast bowl to be fast and simple to make, and easy to incorporate into my lifestyle. Before cooking the quinoa, I always toast it for a few minutes in a small pot, which makes the quinoa taste and smell nuttier. Delicious, and I highly recommend it.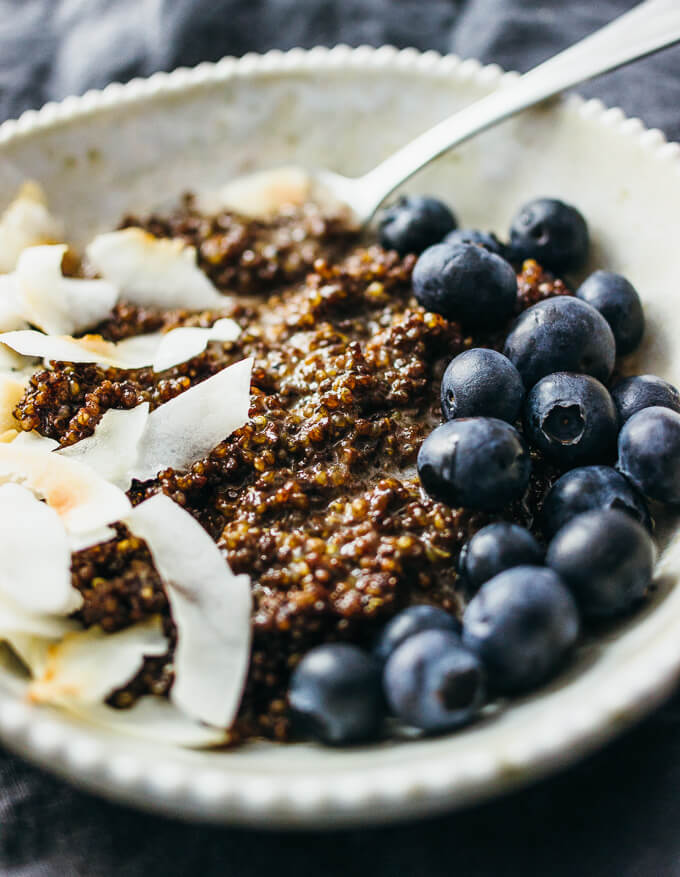 This recipe yields two servings, but you can make a big batch on the weekend and enjoy it during the week. This dish reheats well in the microwave — add a little more coconut milk if it gets dry — and top with fresh blueberries. Quinoa is very filling, so just a small amount will suffice for a full meal.