Summary:
This is a savory-sweet cinnamon apple yam bake, with delicious roasted sweet potato chunks layered between thinly sliced cinnamon-coated apples and crunchy toasted pecans.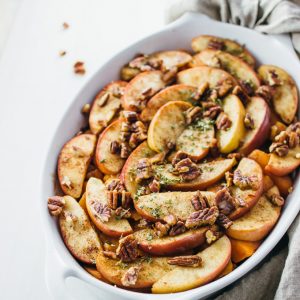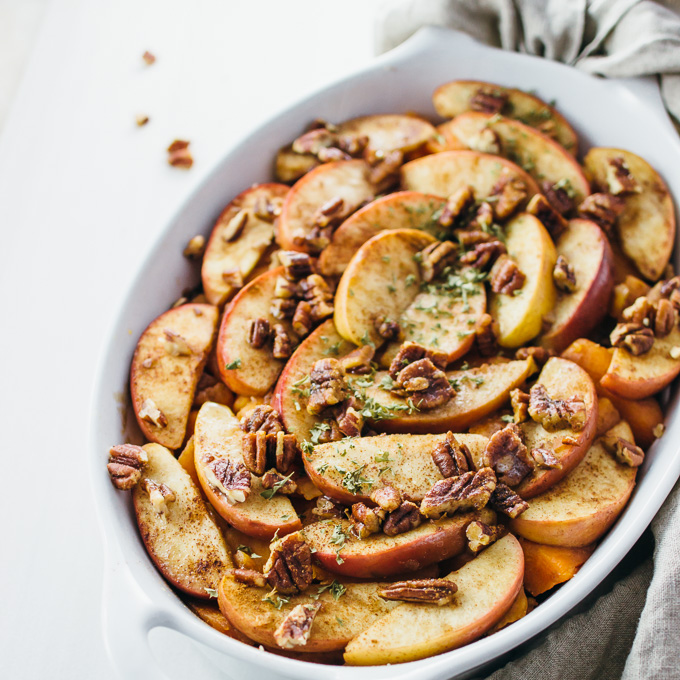 INGREDIENTS
34

ounce

canned yams

drained and sliced into 1/2-inch thick chunks

2

medium-sized apples

cored and sliced into sixteenths

1/3

cup

pecans

chopped

1/2

cup

brown sugar

1/2

teaspoon

cinnamon

1/4

cup

butter

sliced

parsley

for garnish
INSTRUCTIONS
Using a mixing bowl, toss the apples, nuts, brown sugar, and cinnamon.

Preheat the oven to 350 F.

Alternate layers of apples and yams in a greased 1.5 quart casserole dish. I used yams for the bottom layer, then apples for the next layer, then yams for the next layer, and then apples for the top layer. Place slices of butter on top.

Place the dish in the oven and bake for 45 minutes.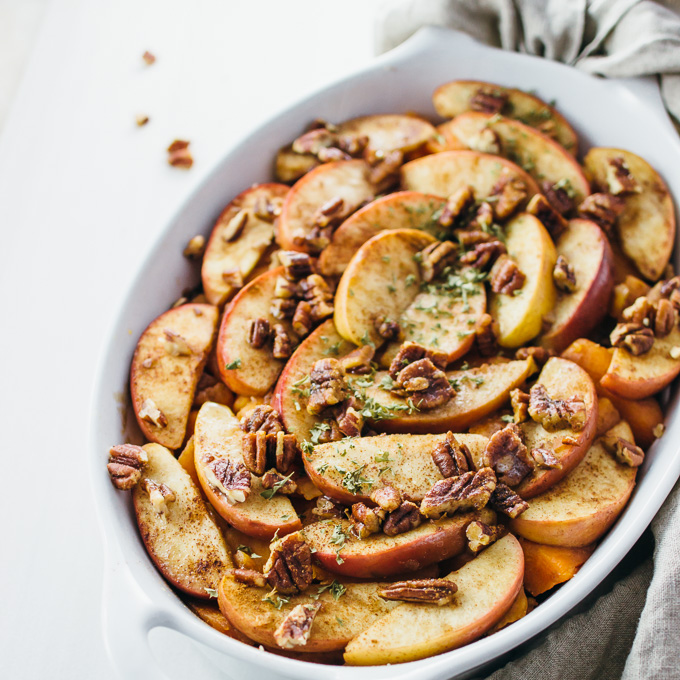 This is by far THE EASIEST holiday side dish that you'll be making this year to bring to all of your Thanksgiving potlucks. Easy prep and absolutely delicious. Everyone will love it. I've made this multiple years now and I've gotten all the details down just right so that you can make this easy, crowd-pleasing dish to impress all of your friends.
To make it easy, I use a can of yams (or sweet potatoes) because we're trying to keep things simple here and I'm not asking you to go out and buy some raw sweet potatoes that you'll then have to peel and cook. Instead, we're starting with these peeled, cut, and cooked sweet potatoes that will make this dish so amazing. Then you'll need some fresh apples and pecans plus some yummy things you probably already have like cinnamon, brown sugar, and butter. Simple, right?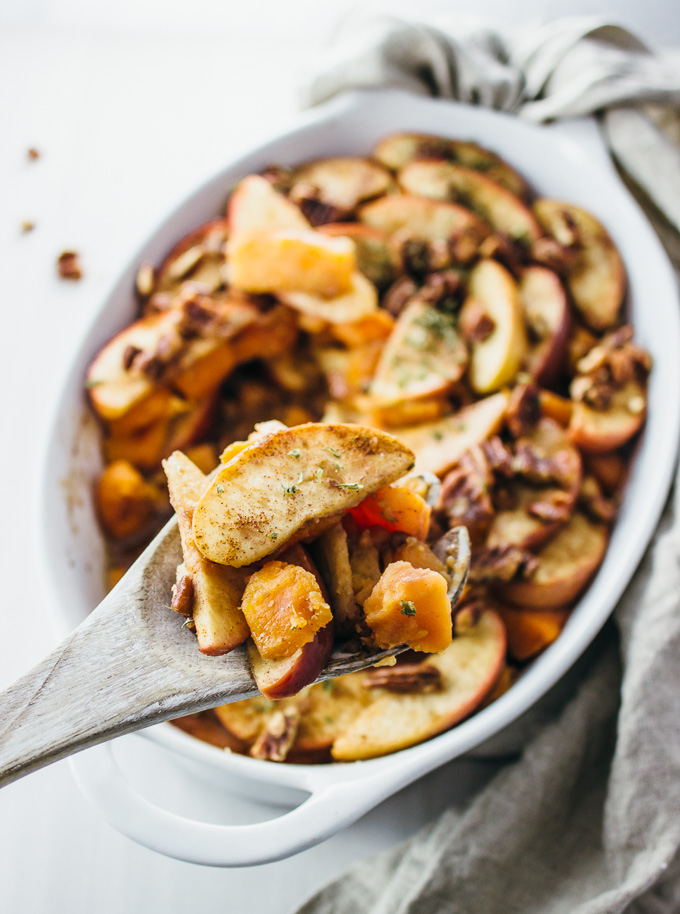 Mr. Savory Tooth has been eating this dish every year for Thanksgiving for at least two decades. I inherited this recipe from his mom, and I was pleasantly surprised how much I liked this savory-sweet dish. Usually I like my mains and sides to be 100% savory but this dish's combination of flavors and textures makes it an EXCELLENT holiday side dish.