Summary:
This tasty pear cider recipe is made using real fruits and a handful of spices. It is the perfect holiday beverage, and can be enjoyed hot or cold.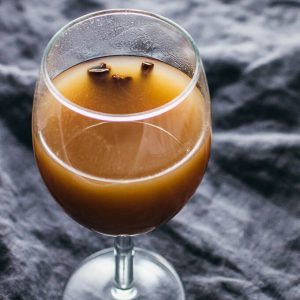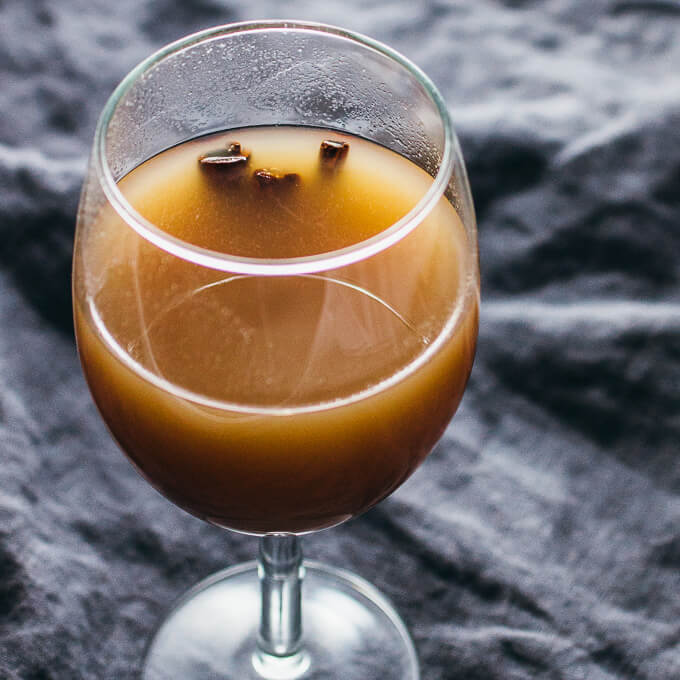 INGREDIENTS
4

Bartlett pears (1.5-2 pounds)

stem removed and sliced 1/4-inch thick

1

gala apple

stem removed and sliced 1/4-inch thick

1

navel orange

peeled and cut into wedges

1

tablespoon

ground cinnamon

1

tablespoon

whole cloves

1/2

teaspoon

ground nutmeg

6

cups

water
INSTRUCTIONS
Add all of the ingredients to a large pot or dutch oven. Stir and check that all ingredients are at least partially submerged. Bring to a simmer.

Cover with a lid and simmer over medium heat until the fruits are very soft, about 1 hour.

Remove from heat. Mash up the ingredients – I use a potato masher.

When cool enough to handle, strain out the liquid using a sieve, cheese cloth, or a nut milk bag. Discard the fruit solids.

Serve hot or cold. Garnish with cinnamon sticks.
NUTRITION
114 kcal/serving

PHOTOS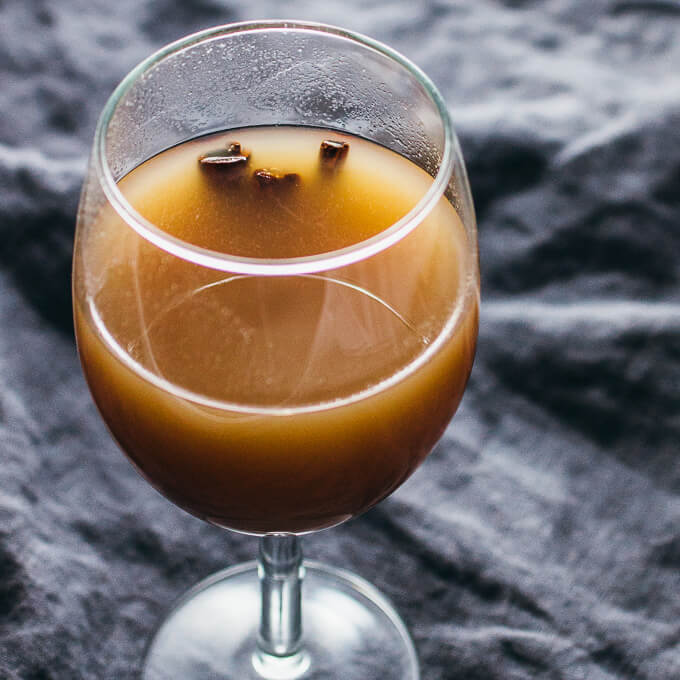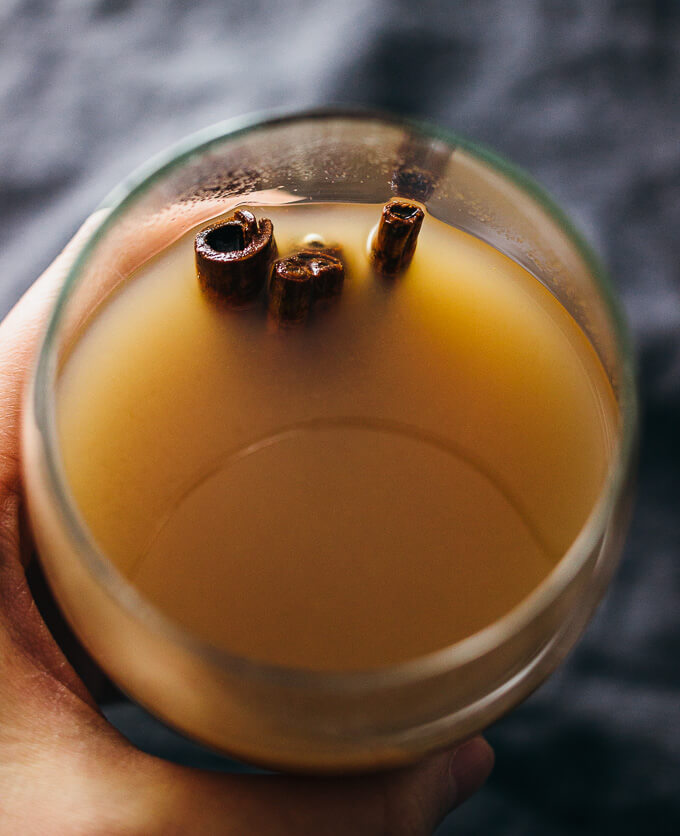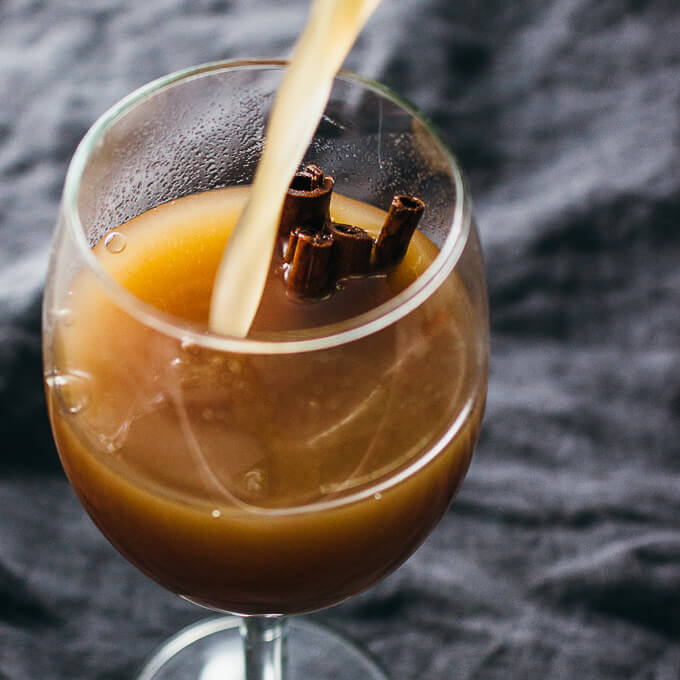 NOTES & TIPS

If you like this cinnamon pear cider, you might also enjoy cranberry apple cider.