Summary:
Arancini is a stuffed rice ball coated with bread crumbs and deep fried. In this recipe, I use leftover risotto stuffed with cheddar, eggs, corn, and thyme to form the rice ball.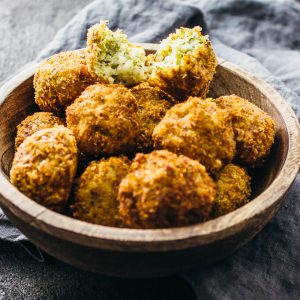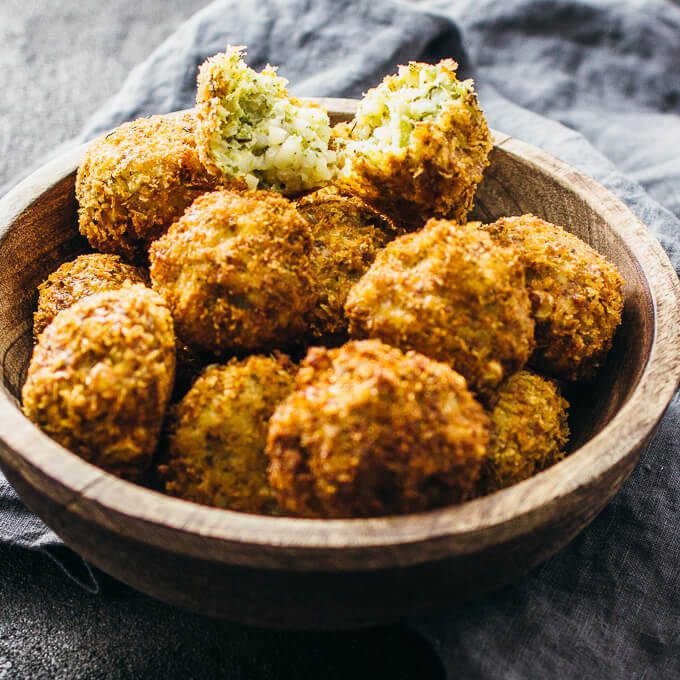 INGREDIENTS
3

cups

leftover risotto (Note 1)

1/2

cup

frozen corn, thawed

1/2

cup

shredded cheddar cheese

1/2

cup

panko bread crumbs

2

large eggs
salt, to taste
oil for frying
INSTRUCTIONS
Prepare Bowls: Stir together risotto, corn, cheese, eggs, thyme, and salt in large mixing bowl. Place bread crumbs in small bowl.

Form Balls: Form risotto mixture into about 15 balls with diameter of 1-2 inches, and roll each ball in bowl with bread crumbs. Arrange breaded balls on baking tray, and refrigerate for 1 hour to harden.

Fry: Heat pot about 1/2 inch deep with oil to 350 F. Working in batches, fry risotto balls until golden brown, 3 to 5 minutes, turning them occasionally. Drain on paper towel, then serve (Note 3).
NUTRITION
Makes 3 Servings
(Note 4)
Amount Per Serving:
| | |
| --- | --- |
| Calories 400 (51% from fat) |   |
| Total Fat 23g | 35% |
|    Saturated Fat 10g | 49% |
| Cholesterol 155mg | 52% |
| Sodium 810mg | 34% |
| Net Carb 31.5g |   |
| Total Carb 33.5g | 11% |
|    Dietary Fiber 2g | 8% |
|    Sugars 3g |   |
| Protein 17g |   |
PHOTOS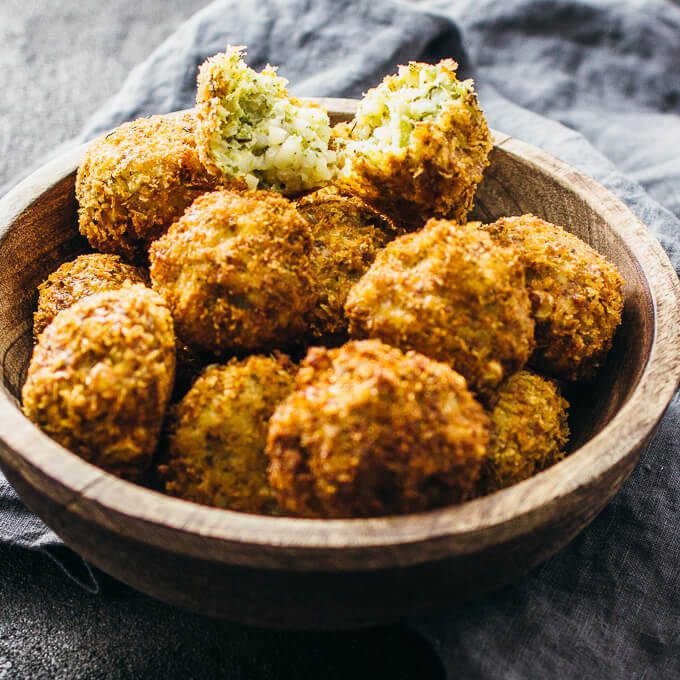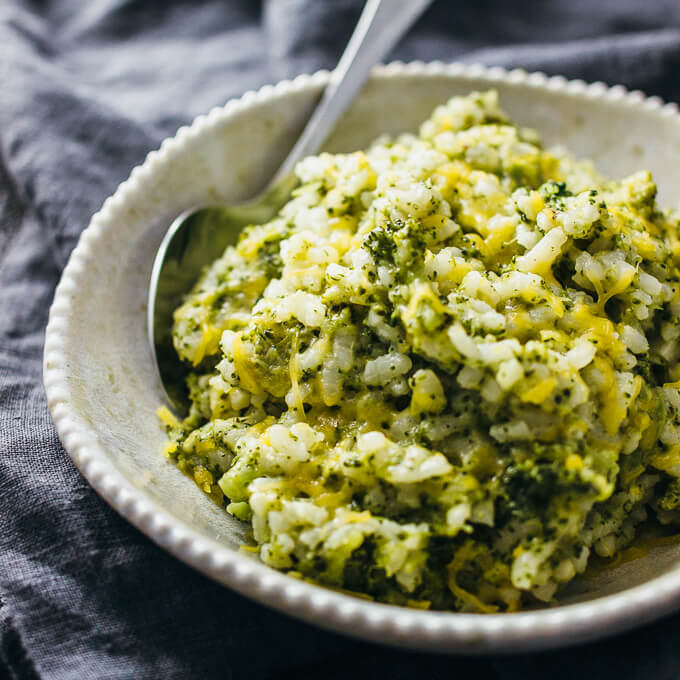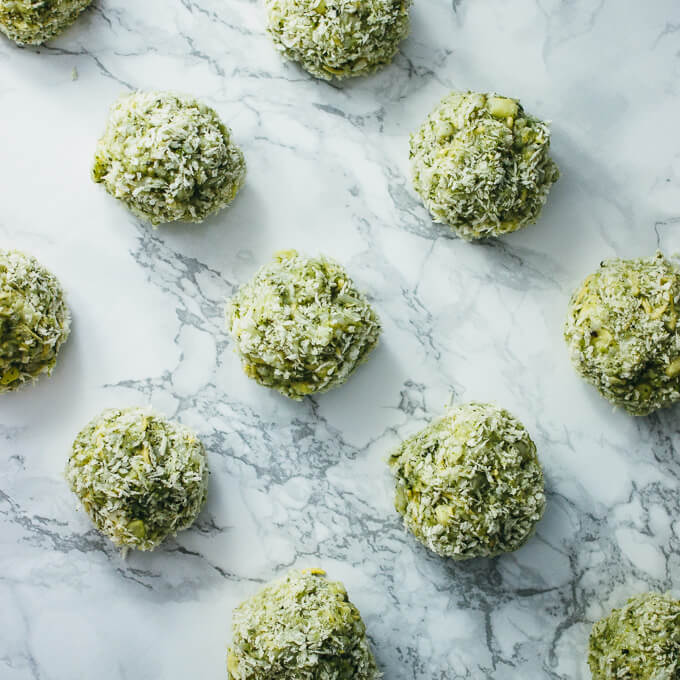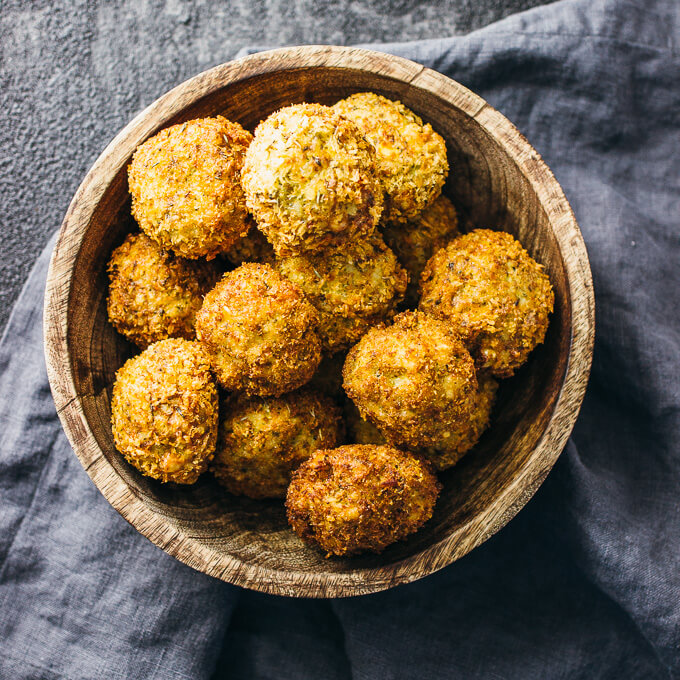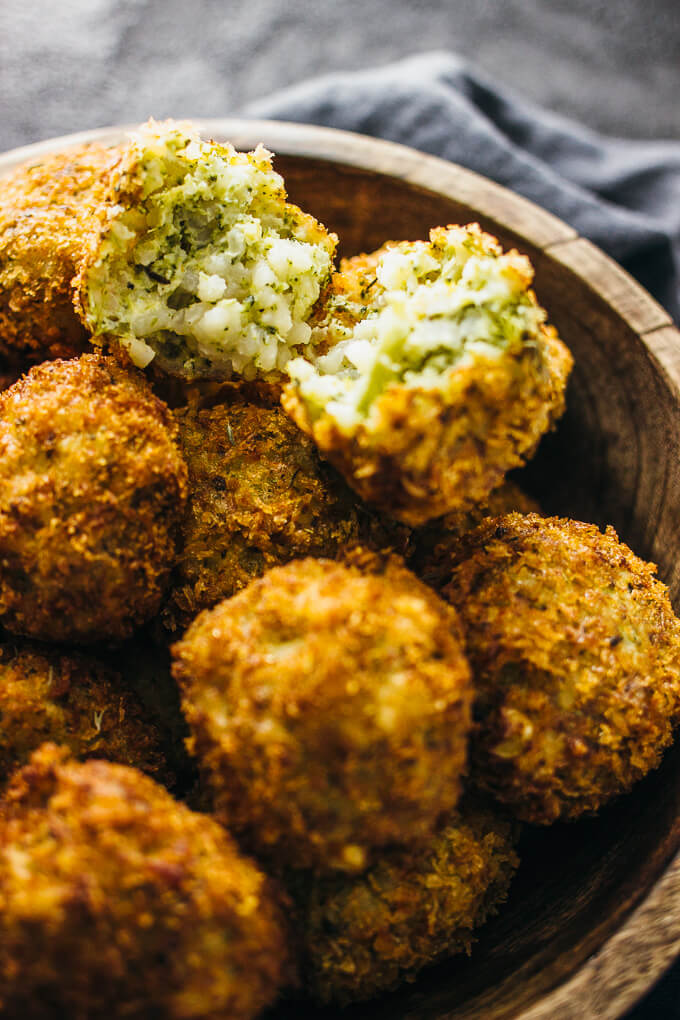 NOTES & TIPS
(1) Leftover Risotto. This arancini recipe is a great way to use up leftover risotto, and can transform bland risotto into crispy savory bites. I recommend using just the risotto part and not any toppings that came with the risotto (e.g., large chunks of vegetables or meat) which might make it difficult to form the risotto into balls. In the photos shown here, I used leftover broccoli cheddar risotto.
(2) Dried Thyme. This can be substituted with other dried spices, such as oregano.
(3) Serving. Serve arancini as a dinner for two, a finger food appetizer at a party, or as a savory snack. To make ahead of time, form into balls and keep them refrigerated until ready to fry and serve.
(4) Nutrition. Oil used for frying is not included in the estimate.