Summary:
Arancini is a stuffed rice ball coated with bread crumbs and deep fried. In this recipe, I use leftover risotto stuffed with cheddar, eggs, corn, and thyme to form the rice ball.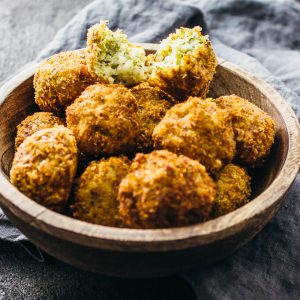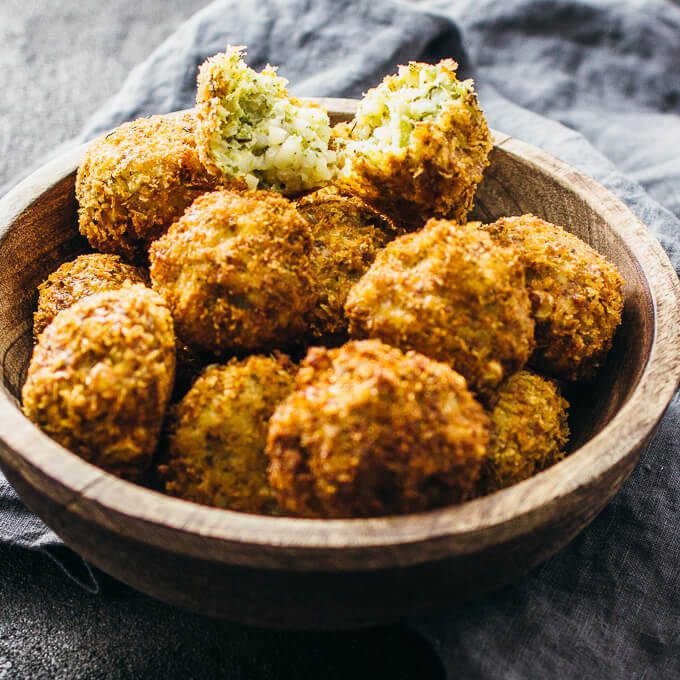 INGREDIENTS
3

cups

leftover risotto

1/2

cup

frozen corn

thawed

1/2

cup

shredded cheddar cheese

1/2

cup

panko bread crumbs

2

eggs

1/2

teaspoon

dried thyme

salt

to taste

canola oil

for frying
INSTRUCTIONS
Combine and mix risotto, corn, cheese, eggs, thyme, and salt in a large mixing bowl.

Prepare a small bowl containing bread crumbs. Form the risotto mixture into about 15 balls with a diameter of 1-2 inches, and roll each ball in the bowl with bread crumbs. Arrange the breaded balls on a baking tray, and refrigerate for 1 hour to harden.

Heat a pot about 1/2 inch deep with canola oil to 350 F. Working in batches, fry the risotto balls until golden brown, 3-5 minutes, turning them occasionally. Drain on a paper towel.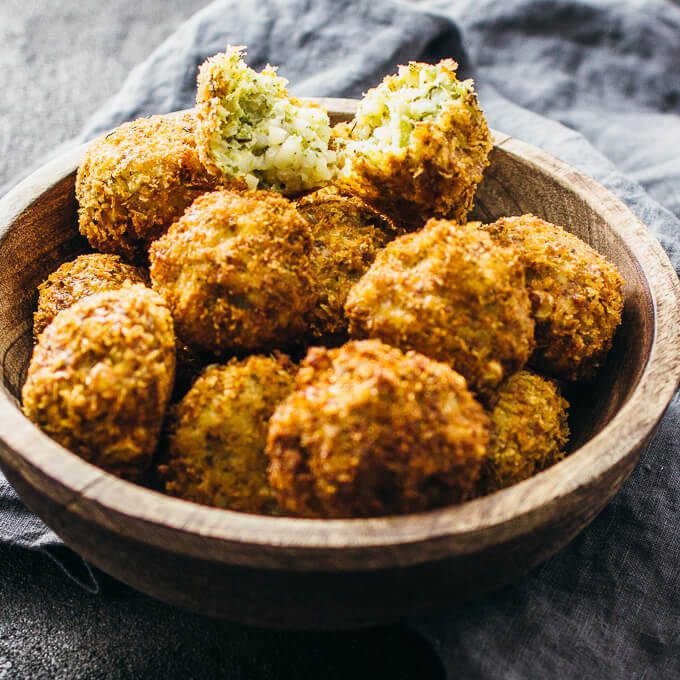 I made a broccoli cheddar risotto for dinner a few days ago. It was a bit bland and boring — definitely one of those recipes that needed some more development in the kitchen. There were leftovers from this risotto, and seeing as how I wasn't exactly looking forward to eating these leftovers, I decided to make fried leftover risotto balls. They're called arancini in Italian, which means "little orange" because of their shape and color. These fried rice balls completely transformed the risotto from "meh" to "crazy good." The balls have a really crispy outer shell and a soft and creamy interior stuffed with corn, cheese, and thyme.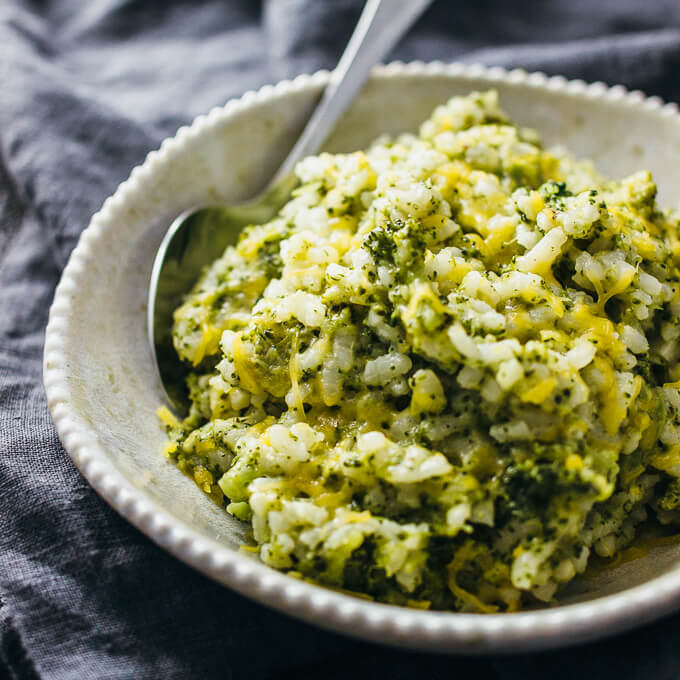 This arancini recipe is so tasty that I'm considering making more risotto, purely for stuffing them into balls and frying them up. Depending on what kind of leftover risotto you use, you'll end up with something slightly different. Since mine was a broccoli risotto and a bit lacking in the flavor department, I added salt to taste and a pinch of thyme to jazz it up. You can be creative here and add other ingredients to the rice stuffing as you see fit, such as peas, oregano, or grated asiago.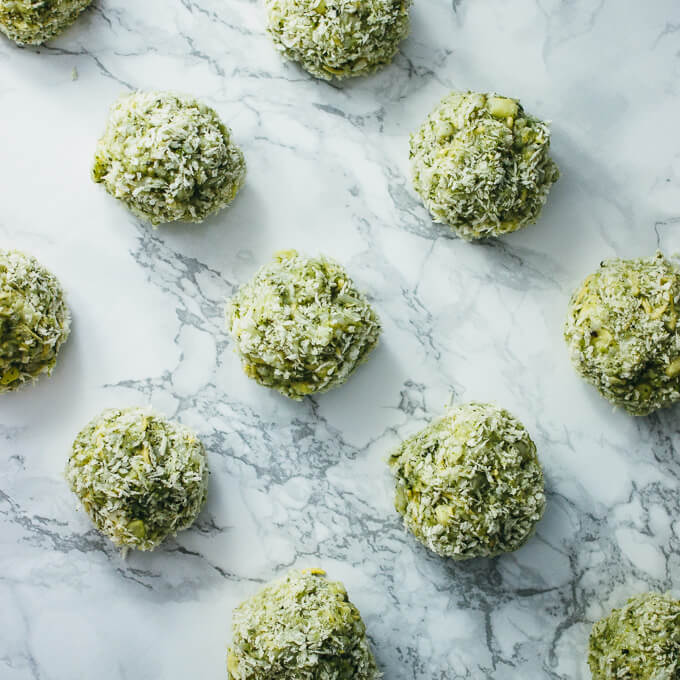 You can make arancini for a weeknight dinner for two, a finger food appetizer at a party, or as a savory snack. You can form the balls ahead of time and keep them refrigerated until ready to fry and serve. The good thing about refrigerating them prior to frying is it allows the risotto balls to harden up a bit, so that they are easier to manage when frying.