Summary:
This eggnog drink is smooth and creamy, with a sweet taste and hints of nutmeg and cinnamon. By making this at home, you can enjoy it any day of the year, and it can be tweaked exactly to your tastes, unlike store-bought. This homemade eggnog also has significantly fewer carbs since no sugar is used.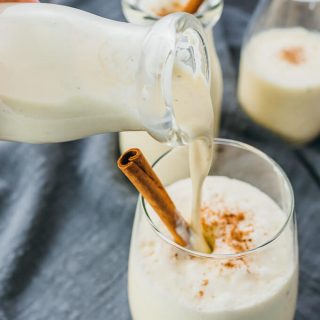 INGREDIENTS
2

cups

heavy whipping cream

1

cup

unsweetened plain almond milk (Note 1)

3/4

cup

powdered erythritol sweetener (Note 2)

4

large eggs

1/2

teaspoon

vanilla extract

1/2

teaspoon

ground nutmeg

1/4

teaspoon

ground cinnamon
INSTRUCTIONS
Separate Eggs: Separate yolks from whites (Note 3). Stir yolks in bowl until smooth, then set aside. Cover and refrigerate whites.

Heat Ingredients (Note 4): Add heavy whipping cream, almond milk, sweetener, and egg yolks to saucepan over medium-low heat. Stir nearly constantly until mixture reaches 160 F to pasteurize, 10 to 15 minutes. Mixture should not be hot enough to simmer.

Finish & Chill: Turn off heat. Whisk in vanilla extract, nutmeg, and cinnamon until well-mixed; they will not dissolve. Let stand to cool, then cover and refrigerate for at least a few hours or ideally overnight to chill.
NUTRITION
Makes 6 Servings
Amount Per Serving (2/3 cup):
| | |
| --- | --- |
| Calories 330 (89% from fat) |   |
| Total Fat 33g | 50% |
|    Saturated Fat 19g | 97% |
| Cholesterol 214mg | 71% |
| Sodium 90mg | 4% |
| Net Carb 2.5g |   |
| Total Carb 3g (Note 9) | 1% |
|    Dietary Fiber 0.5g | 1% |
|    Sugars 2.5g |   |
| Protein 7g |   |
PHOTOS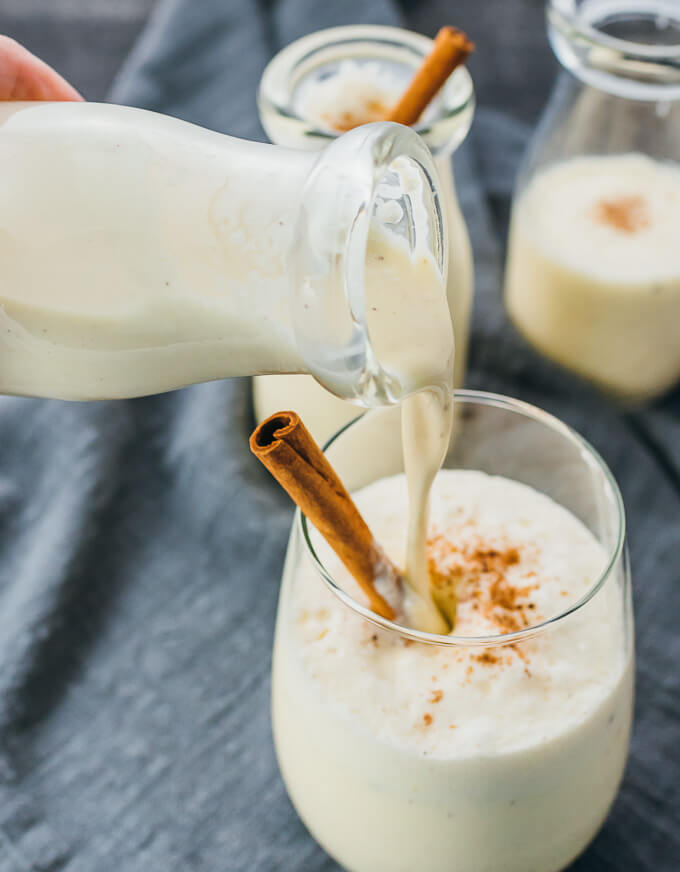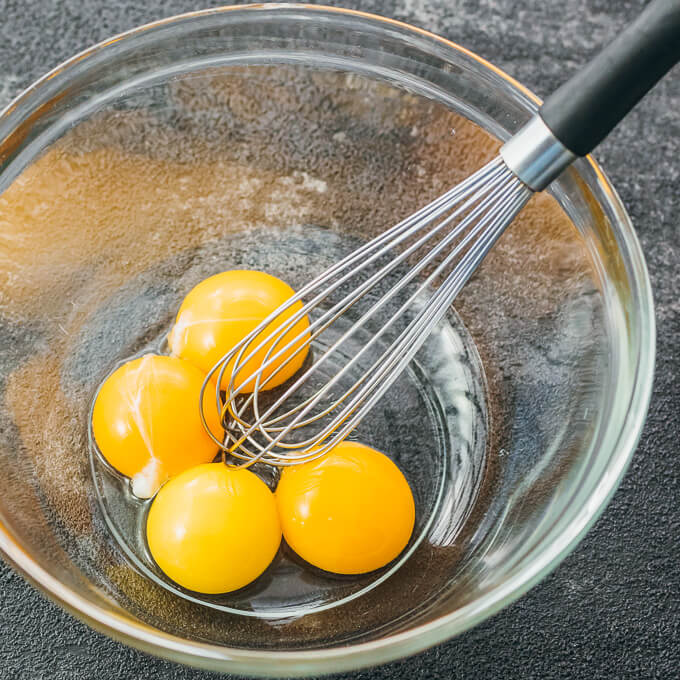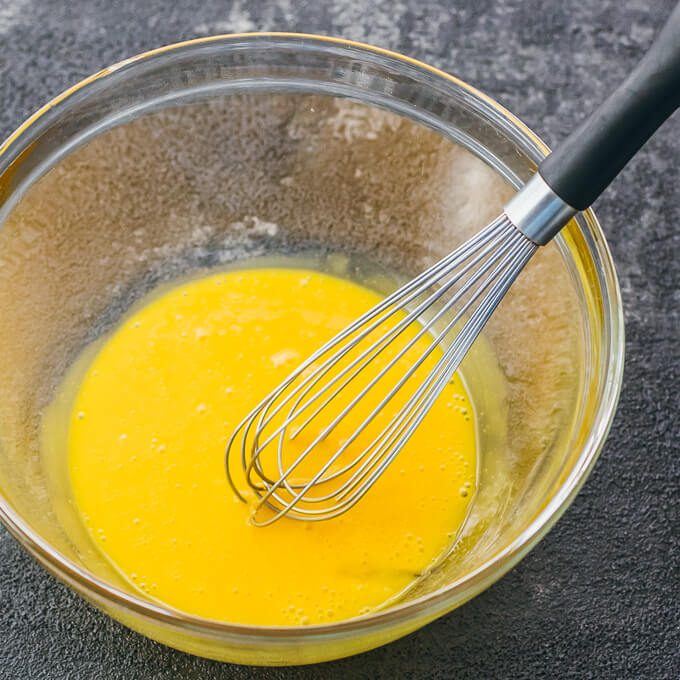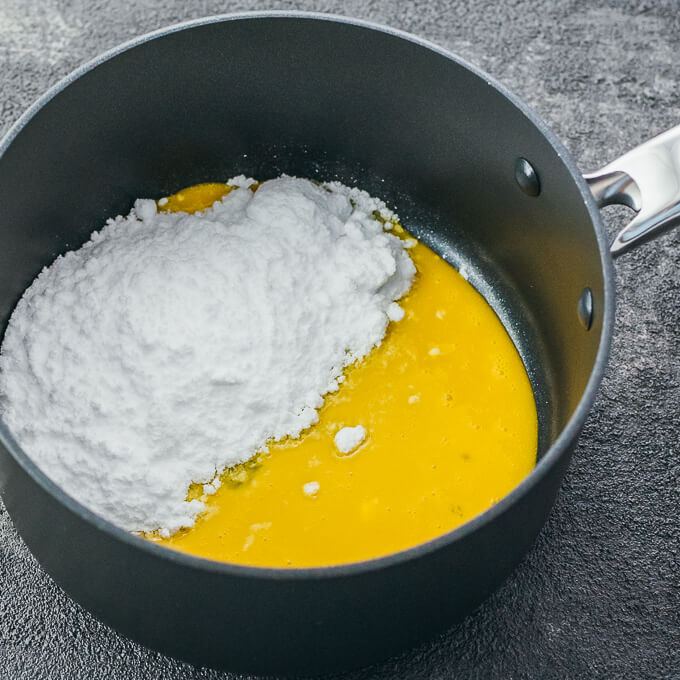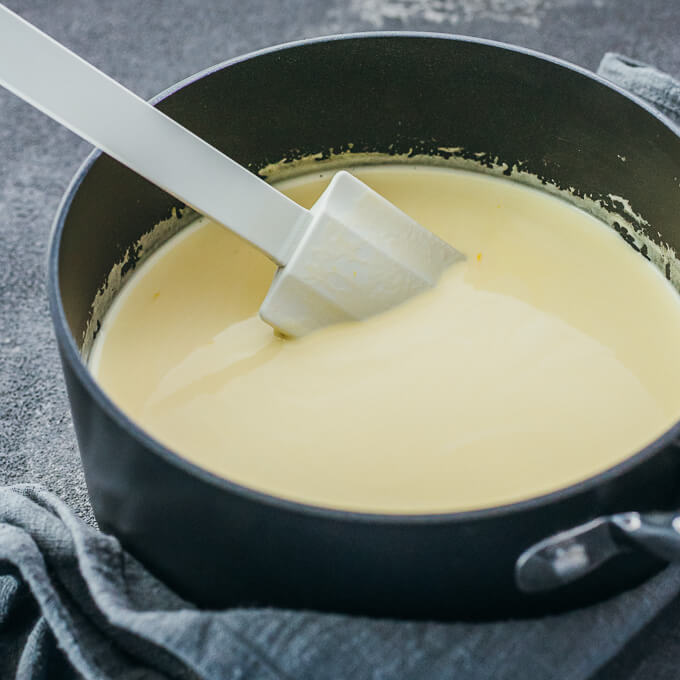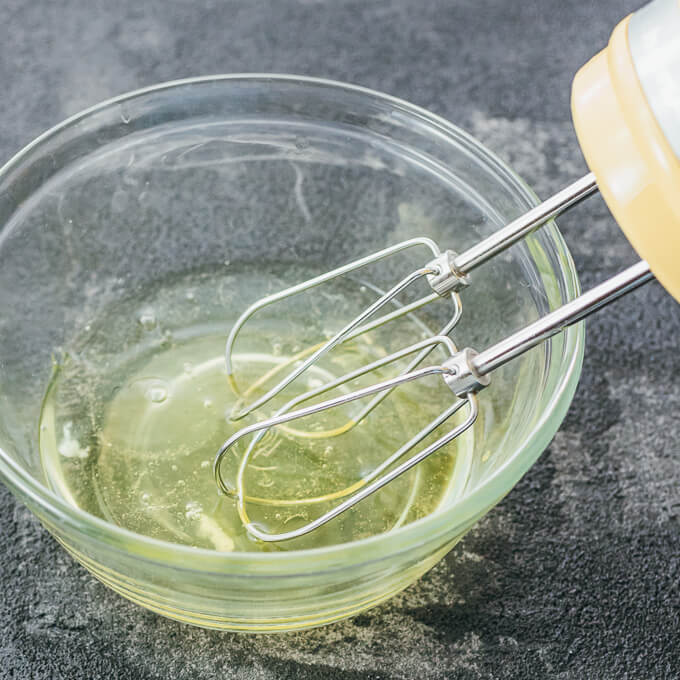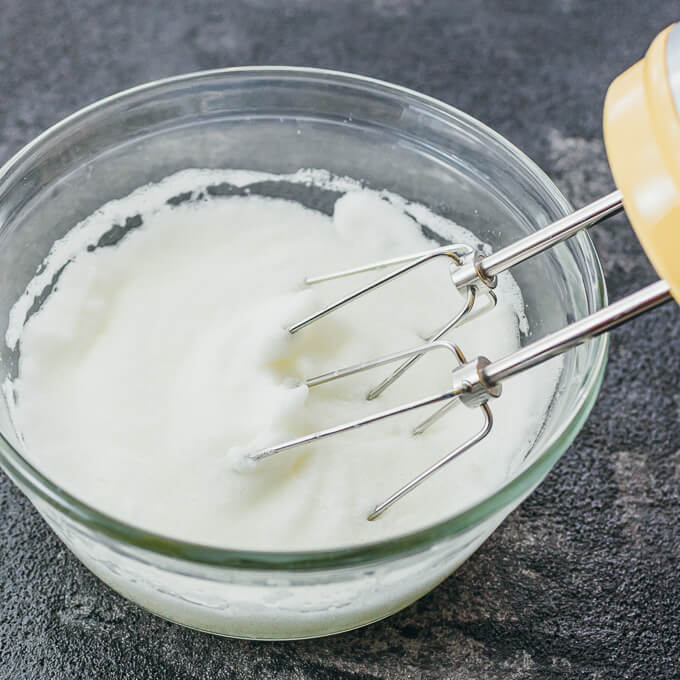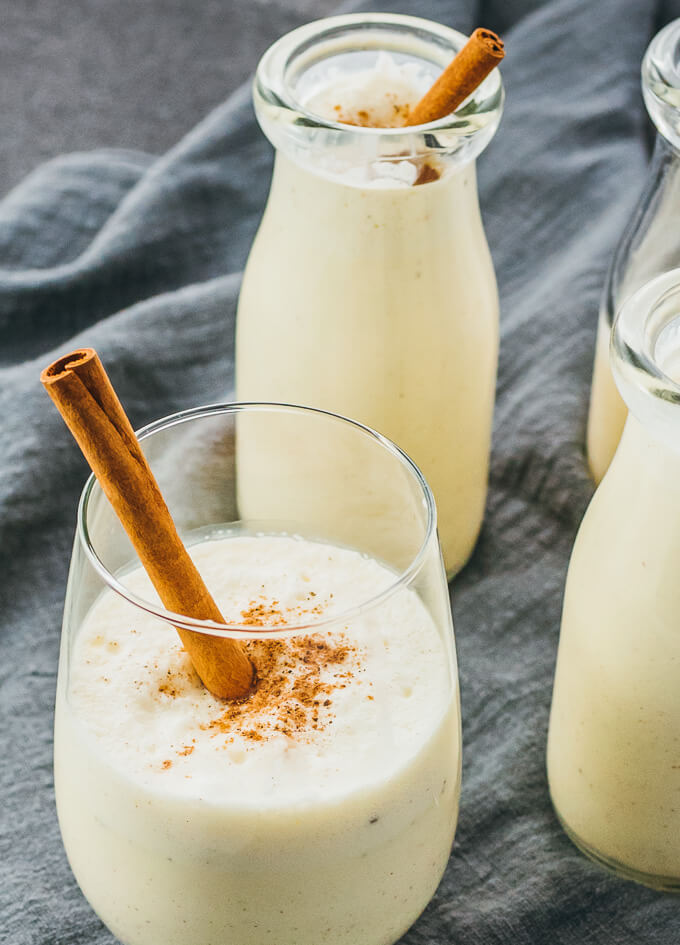 NOTES & TIPS
(1) Almond Milk. You can substitute with other nut milks, ideally unsweetened and plain. Find them in the refrigerated fresh milk section in U.S. grocery stores. To determine if your nut milk is unsweetened, look at the carton's nutrition facts — it should only have 1 gram of total carbs per 1 cup serving. Anything more than that and it's likely sweetened with added sugars.
(2) Sweetener. About 4.5 ounces weight. I use powdered erythritol as my low carb sweetener of choice, which is about 70% as sweet as powdered sugar. I buy erythritol online in granulated form, and use a Nutribullet to pulverize it into powder, which easily dissolves with other ingredients. You may substitute with another type of sweetener as long as it's also in powdered form and you make the appropriate conversion. If substituting with confectioners swerve, start with 1/2 cup; if needed, add more to taste once the eggnog is chilled and strained.
(3) Shell-To-Shell Method. To separate the whites from the yolks, crack the egg in the middle and push in with your thumbs to divide the shell into two equal halves. Let the egg whites drip into a bowl below, while transferring the yolk between the two shell halves repeatedly until only the yolk is remaining in the shell.
(4) Heating Ingredients. The purpose of heating ingredients is to pasteurize the raw egg yolks and to allow the sweetener to easily dissolve. Use an instant-read thermometer or probe thermometer to determine how long to heat the eggnog mixture — better than guessing.
(5) Straining Liquid. This step is important because straining out solids allows for a smoother drink. Using cheese cloth or a nut milk bag would also work well for straining.
(6) Serving. Enjoy the eggnog chilled, optionally topped with extra nutmeg or garnished with cinnamon sticks, served alongside other low carb sweets like chocolate fudge, lemon posset, or pecan bars. Leftover eggnog can be covered and stored in the refrigerator for up to 3 days.
(7) Foamier Drink Option. Use a hand mixer to beat the egg whites until soft peaks form. Add as much of the foamy egg whites as desired by stirring with the chilled eggnog, then serve. If you prefer the texture of store-bought eggnog drinks, you will likely want to skip the egg whites. On the other hand, if you prefer a foamier eggnog, then you will love the extra volume and fluffiness of the drink once you've stirred in the foamed egg whites.
(8) Alcoholic Drink Option. Add desired alcohol to each serving glass and pour the chilled eggnog over it, stirring a bit. Rum, bourbon, whiskey, or brandy would work well, using about 1 ounce per eggnog serving.
(9) Carbs. The nutrition calculation assumes you are using erythritol or an erythritol-based sweetener that uses sugar alcohols, whose carbs are non-impact and therefore not included in the nutrition estimate. Apps that count sugar alcohols will show a higher number of carbs.