Summary:
These healthy sweet potato fries are seasoned with garlic and basil, and baked in the oven until crispy. They are served with a spicy sriracha mayo dipping sauce.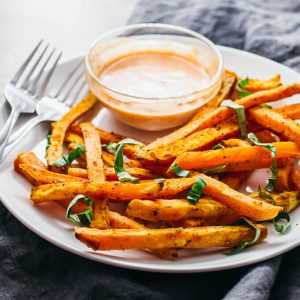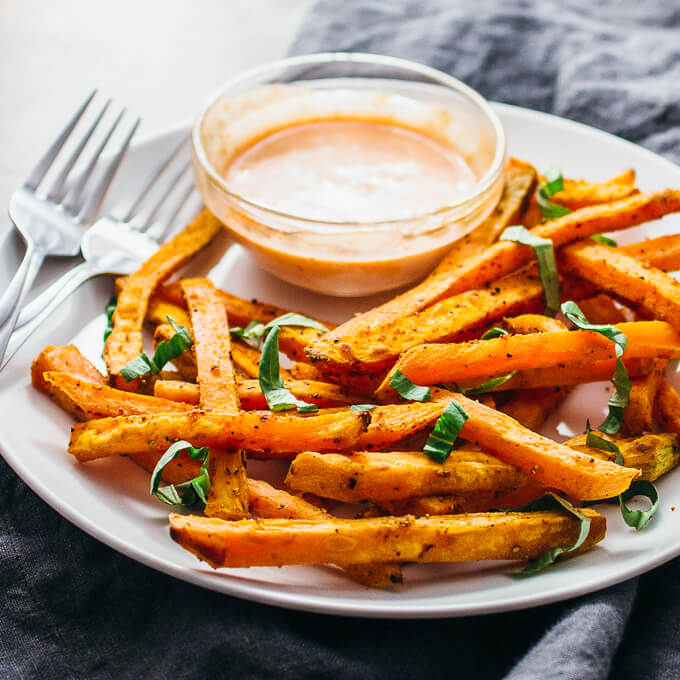 INGREDIENTS
2

pounds

sweet potatoes

about 3 large, peeled and cut into 1/4 inch fries

2

tablespoons

olive oil

chopped fresh basil

for garnish
INSTRUCTIONS
In a ziplock bag, toss sweet potato fries with olive oil until coated. Add dry seasonings to the bag and toss again.

Lay out the sweet potato fries on a large baking tray in a single layer.

Bake at 400 F for 15 minutes, flip the sweet potatoes, and bake until crispy, 10 to 15 minutes.

Combine dip ingredients in a small bowl. Serve with baked sweet potato fries and garnish with chopped basil.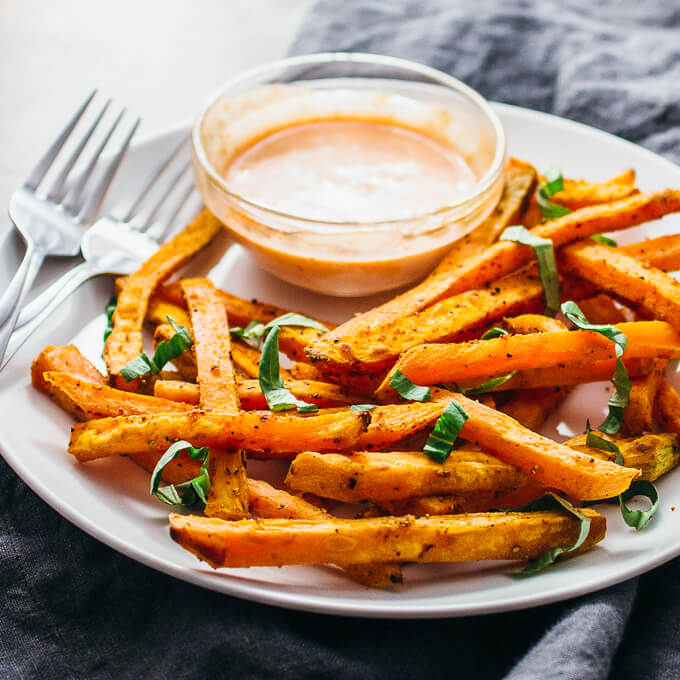 If you are one of those folks who always asks to substitute regular french fries with sweet potatoes, then this dish is for you: homemade baked sweet potato fries seasoned with your favorite spices and herbs. It's easy to customize the flavors to your liking; here, I used garlic, basil, and paprika, but you can dress them up however you like. The dipping sauce is a simple mayo and sriracha combination, which adds a nice hint of spiciness to the fries.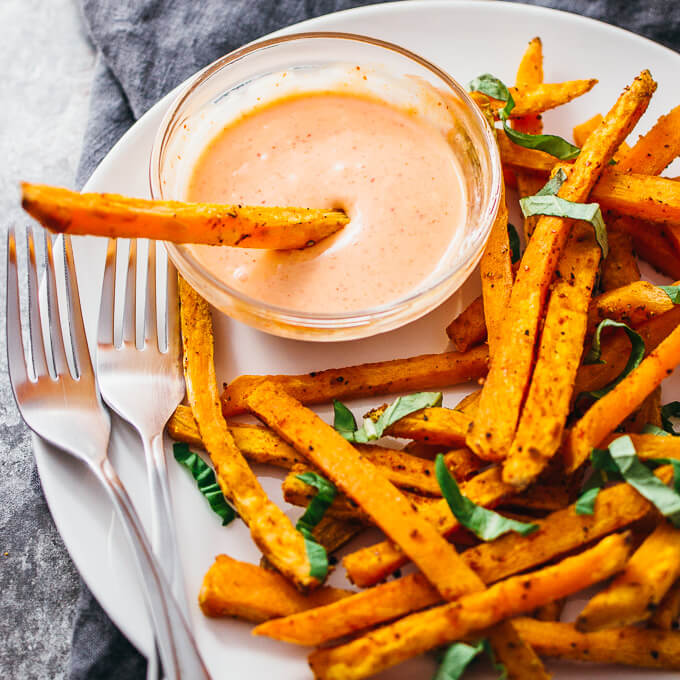 The most time-consuming (and difficult) part of making sweet potato fries is slicing them up. After that, it's easy — just toss them in seasonings and roast them. When slicing, I typically cut each sweet potato in half lengthwise so that they are more manageable. Then I carefully slice them about 1/4 inch thick. It's important to slice them to approximately the same width so that they will have similar baking times.
These sweet potato fries work great as a healthy vegetarian side dish or party appetizer. I like pairing them with spicy chicken tenders and salmon quesadillas.