Summary:
This vegan recipe features a savory guacamole burrito loaded with balsamic roasted tomatoes, black beans, and garlic.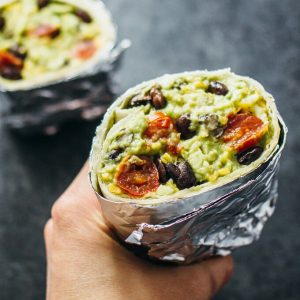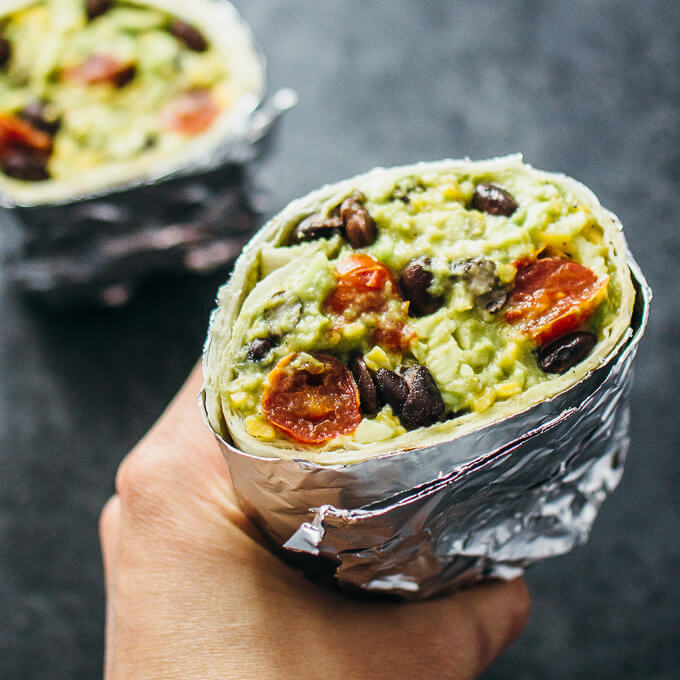 INGREDIENTS
2

ten-inch tortillas

3

avocados

1/2

cup

cooked black beans

20

grape tomatoes

halved (about 1 cup)

5

garlic cloves

sliced

1

tablespoon

balsamic vinegar

1

tablespoon

olive oil

3/4

teaspoon

salt

1/2

teaspoon

pepper
INSTRUCTIONS
Add grape tomatoes, sliced garlic, balsamic vinegar, and olive oil to a 20 ounce baking dish. Stir so that they are well-mixed. Cover with a lid or foil and bake at 400 F until the tomatoes have collapsed, 20 to 30 minutes. Remove from the oven and set aside while it cools.

Add avocados to a mixing bowl and coarsely mash them so that they have a chunky texture. Add black beans, salt, and pepper to the same bowl, mixing everything together. Lastly, add the roasted tomatoes and sliced garlic (without the remaining balsamic and olive oil liquid) to the same bowl and stir until everything is well mixed.

Prepare two square pieces of foil, about 1 foot on each side. Place one tortilla on each. Distribute the guacamole mixture evenly between the two tortillas. Wrap into burritos. Then wrap the foil around each burrito to secure it.
NUTRITION
1127 kcal/serving

PHOTOS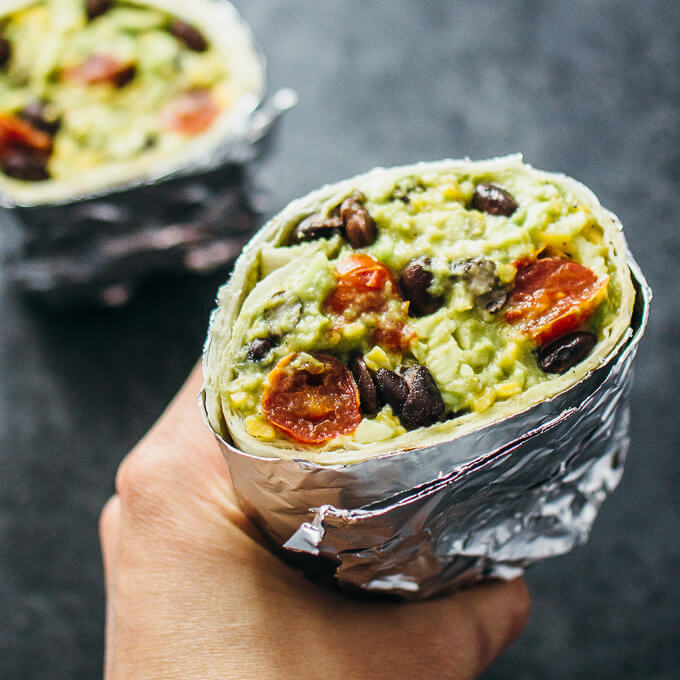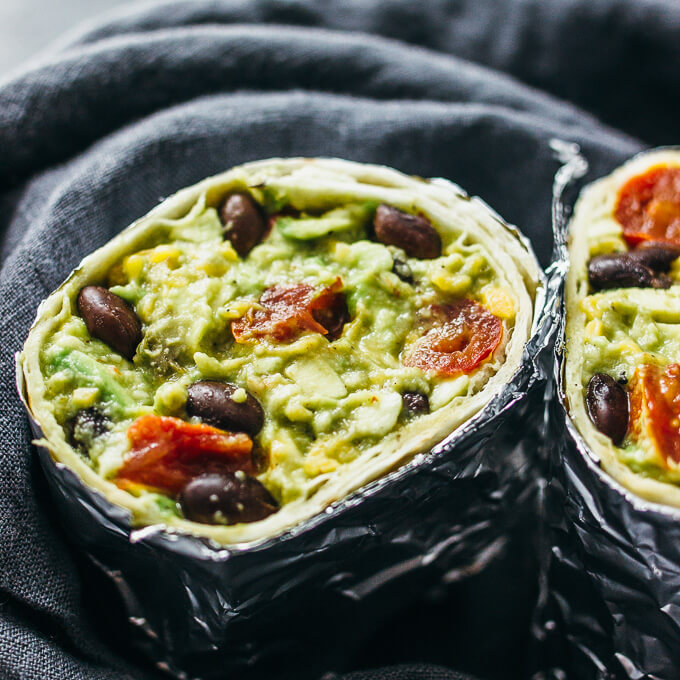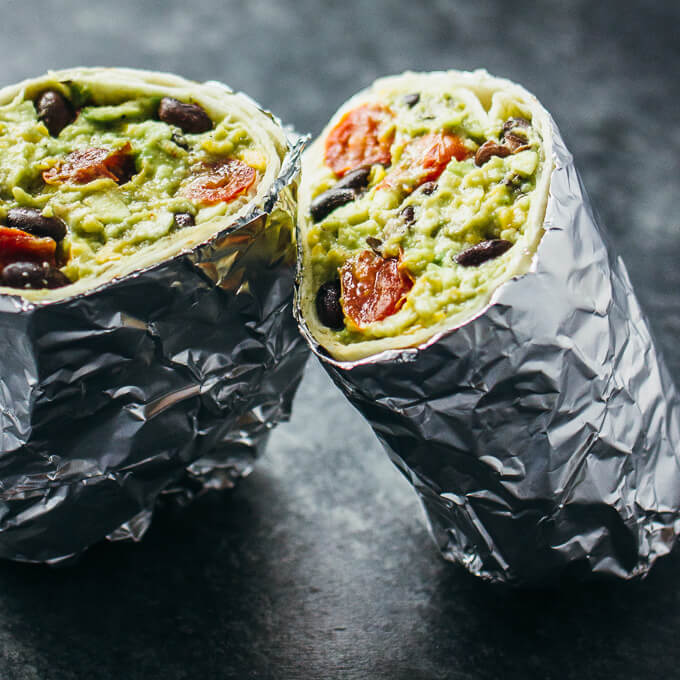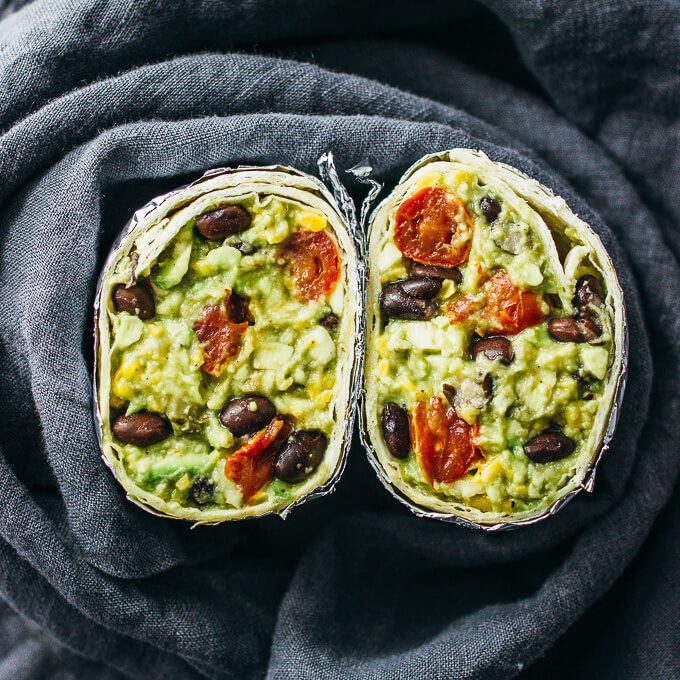 NOTES & TIPS

These guacamole burritos are vegan, but if you want to un-veganize this recipe, add 1 cup of shredded sharp cheddar cheese for extra flavor and pop of yellow.