Note: This is one of my older recipes and is not low carb. Visit my Recipes page for low carb and keto recipes.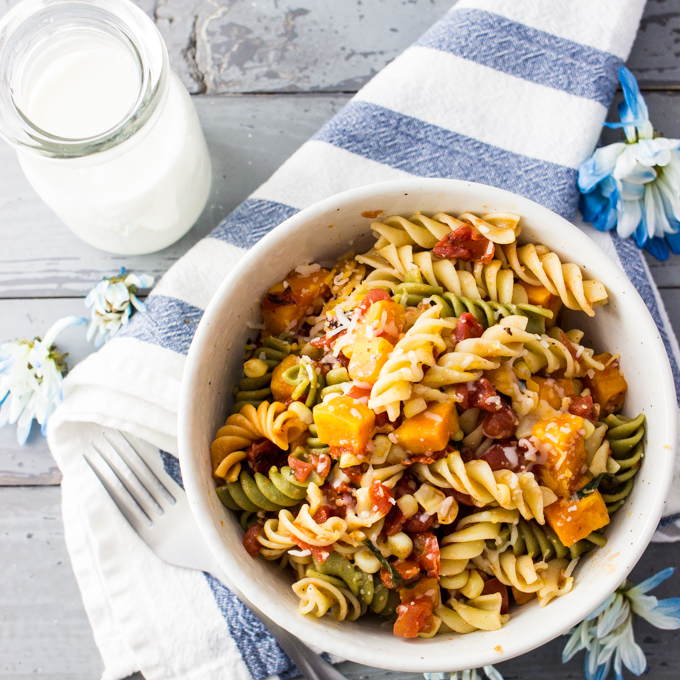 This habanero sweet potato pasta is SPICY. I hope you like spicy because it's got a whole habanero in it! The spiciness is nicely balanced by soft sweet potato cubes and a basil garilcky tomato sauce. So yum.
In my first apartment after college, I finally had my own kitchen and I lived alone. Can you guess that I made pasta religiously? One of my favorite ingredients to add to my pasta was sweet potato chunks, as it added a nice creamy and delicious texture with a hint of sweetness. Plus, I love looking at all that orange.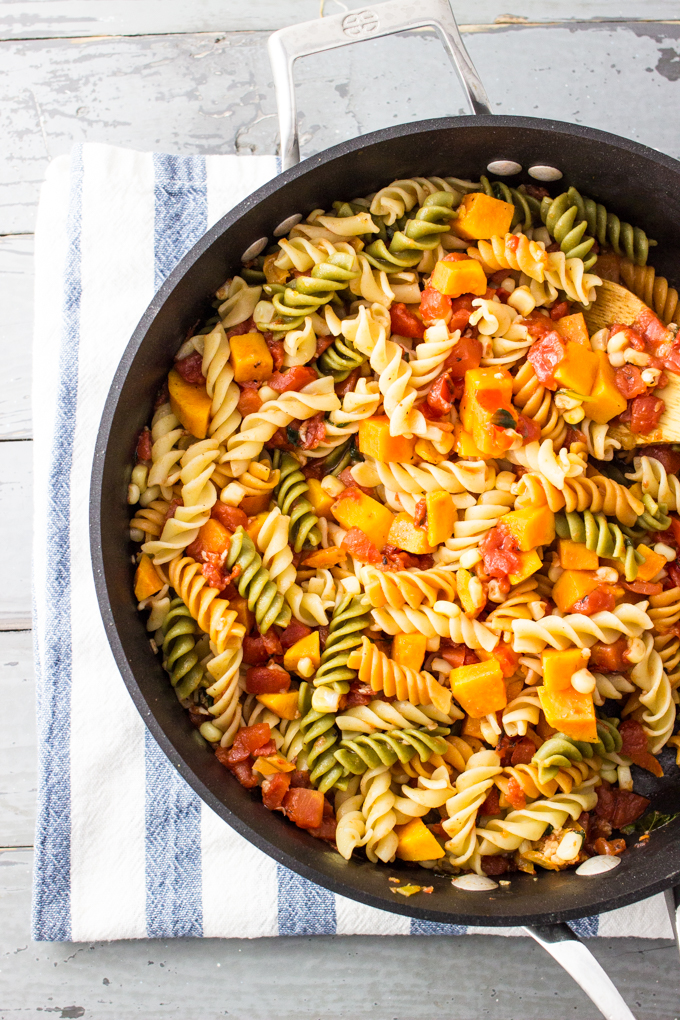 I love using rotini for my pasta, as its twisty nooks and crannies allow it to hold more sauce and flavor. So that's what I use here. But of course, you can use any type of pasta that you like.
This recipe calls for a single habanero, which will be sufficient to give your pasta a spicy kick but not be too overwhelming. If habaneros scare you, feel free to use a milder pepper like a jalapeño. But don't omit the peppers altogether. There's just something so satisfying about eating a moderately spicy meal.
Also, this dish feeds two hungry carb-starved people, so if you aren't feeling like eating a big pasta meal, feel free to cut down on the cups of pasta. Below I use 2 cups; you can try using just 1.5 cups.
Alright, get that glass of milk ready! You're gonna need it.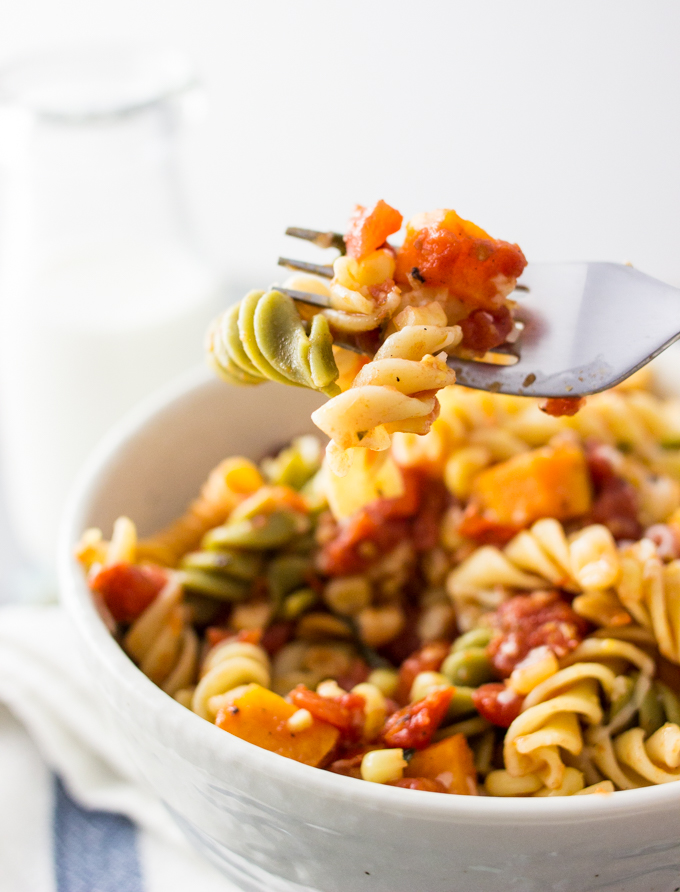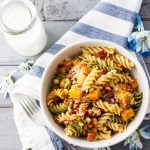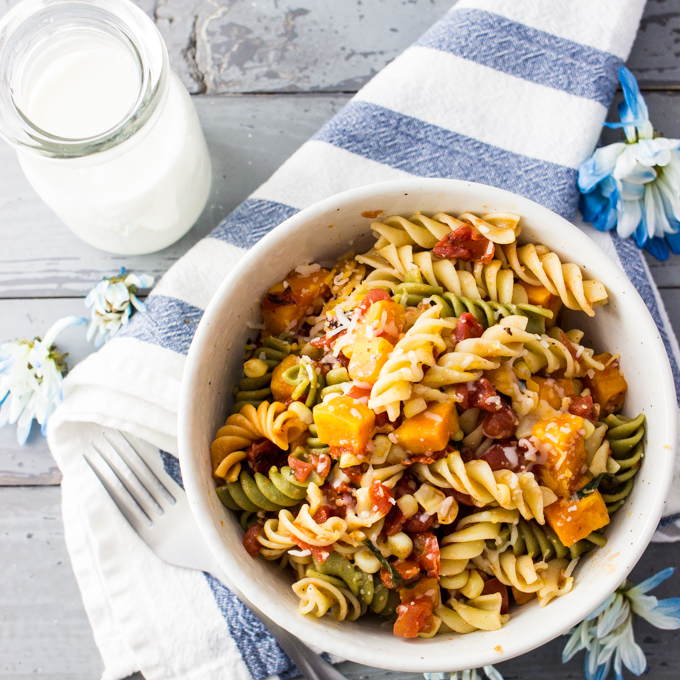 Habanero sweet potato pasta
This habanero sweet potato pasta is super spicy, but nicely balanced by soft sweet potato cubes and a basil garilcky tomato sauce.
Ingredients
Ingredients for boiling:
2

cups

rotini pasta

corkscrew

1

medium-sized sweet potato

chopped into half-inch cubes (about 1.5 cups)
Ingredients for pan-searing:
Instructions
Boiling: Add rotini pasta and sweet potato chunks to a large pot of boiling water. Cook the pasta according to package instructions (about 8 minutes) and cook the sweet potato until soft, stirring occasionally. The sweet potato chunks should be soft and cooked by the time the pasta has finished cooking. Drain and set aside.

Pan-searing: Heat olive oil on a large high-sided pan over medium heat. Add garlic, basil, and habanero. Cook and stir until garlic browns, about 1 to 2 minutes. Add corn, diced tomatoes (including the liquid), and salt. Let simmer until half of the liquid has evaporated, about 5 minutes, stirring occasionally. Turn the heat off.

Mix everything together: Add the drained rotini and sweet potato chunks to the pan with the tomato sauce. Mix everything well. Serve immediately.