Summary:
This is a simple recipe for making your own gingerbread latte at home. All you need is espresso, milk, gingerbread spices, and sugar.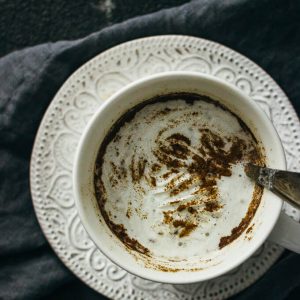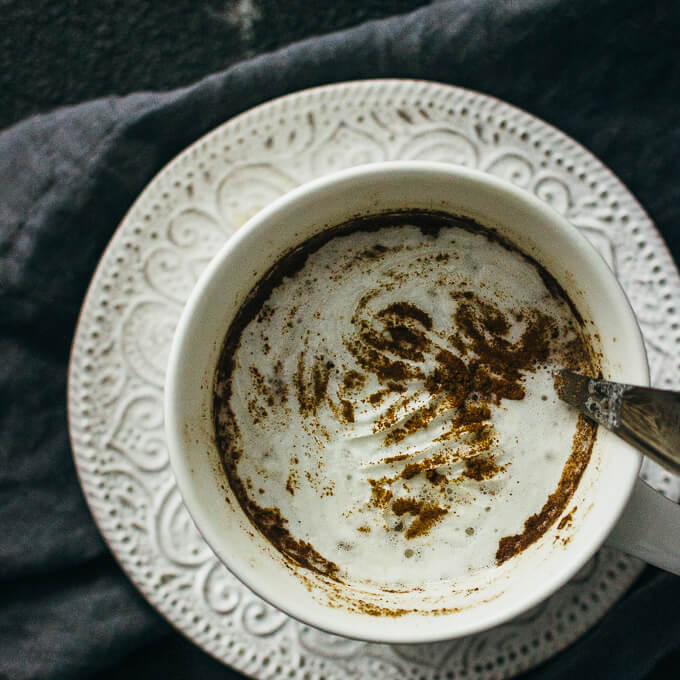 INGREDIENTS
2

shots

espresso coffee (2 ounces)

1 1/2

cups

whole milk
INSTRUCTIONS
Heat gingerbread syrup ingredients in a small bowl in the microwave. Stir and mix well. Set aside.

Pour the milk into a coffee mug. Foam the milk using an espresso steamer attachment. Scoop off the top layer of foam.

Pour the gingerbread syrup and espresso into the mug with the milk, and stir once.

Top with whipped cream and a pinch of cinnamon.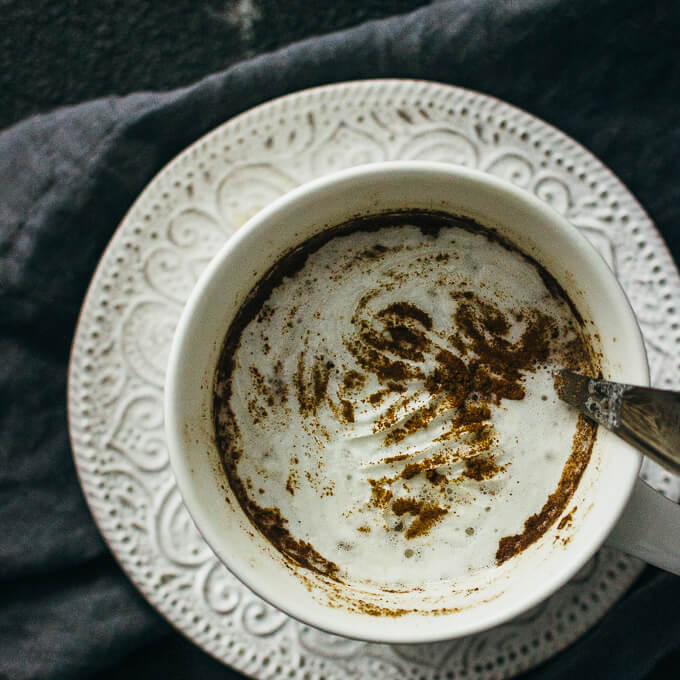 I've been looking for a new hot beverage for cold winter mornings, something other than my usual mint and berry teas and hot chocolate. What could be more appropriate for the upcoming holiday season than a simple homemade gingerbread latte? After all, it pairs nicely with my gingerbread biscotti. Moreover, by skipping Starbucks and making it at home, I end up with a healthier version of this drink by using significantly less sugar.
A basic latte is simply espresso and milk. The proportions used here are 12 ounces of whole milk for 2 ounces of espresso. The milk should be heated via steaming, which can be done using your espresso machine's steamer attachment.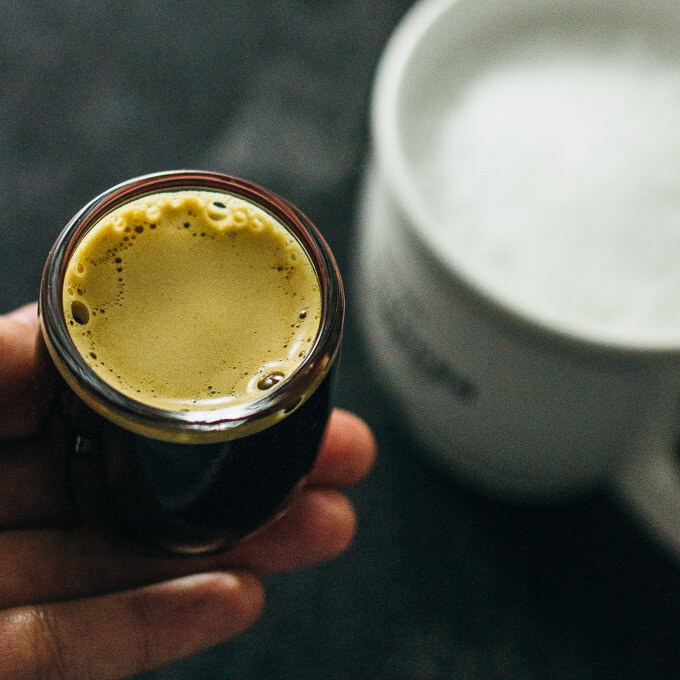 The espresso shots and gingerbread syrup are added next by pouring them into the mug with the steamed milk. Only a single stir is needed so that the milk stays airy and frothy.
For the gingerbread syrup, heat equal parts water and sugar along with gingerbread spices (cloves, ginger, cinnamon, and nutmeg) and vanilla extract. This will add sweetness and gingerbread flavor to the latte. You can start with the amounts listed in the recipe, and add more syrup to taste.
This recipe will make a single 16-ounce drink, similar in size to a Starbucks grande cup. I recommend using a mug that holds 18 ounces or more, since the milk will increase in volume as it steams and froths.