Summary:
Calling all chocolate lovers! This recipe shows you how to make your own low carb milk chocolate, perfect snack for the keto diet.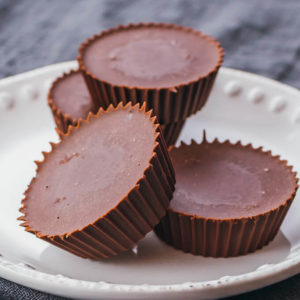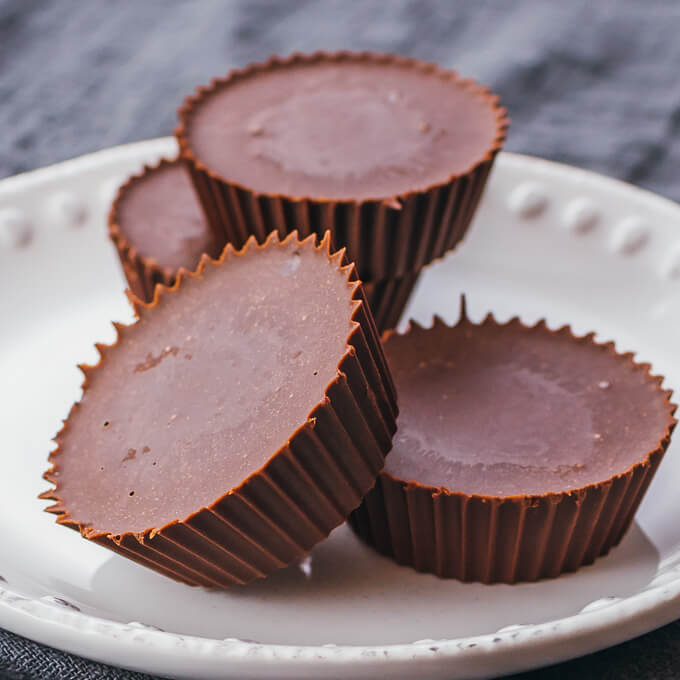 INSTRUCTIONS
Blend the erythritol and whey protein together into a superfine powder. This will result in smoother chocolate.

Prepare a double boiler setup (recommended), or a small saucepan over low heat. Add cocoa butter and heat, stirring occasionally until melted.

Add baking chocolate, stirring continuously until smooth.

Add erythritol, whey protein, and stevia, stirring continuously until well mixed.

Remove from heat and continue to stir until very smooth.

At this point, you can proceed to the Keto Peanut Butter Cups recipe if desired. Or pour into chocolate molds. Refrigerate to cool until hardened. Store and enjoy at room temperature.
NUTRITION
Makes 13 Servings
Amount Per Serving (1 ounce):
| | |
| --- | --- |
| Calories 170 (84% from fat) | |
| Total Fat 16g | 25% |
|    Saturated Fat 10g | 50% |
| Cholesterol 0mg | 0% |
| Sodium 10mg | 0% |
| Net Carb 1g | |
| Total Carb 3.5g | 1% |
|    Dietary Fiber 2.5g | 9% |
|    Sugars 0.5g | |
| Protein 3g | |
PHOTOS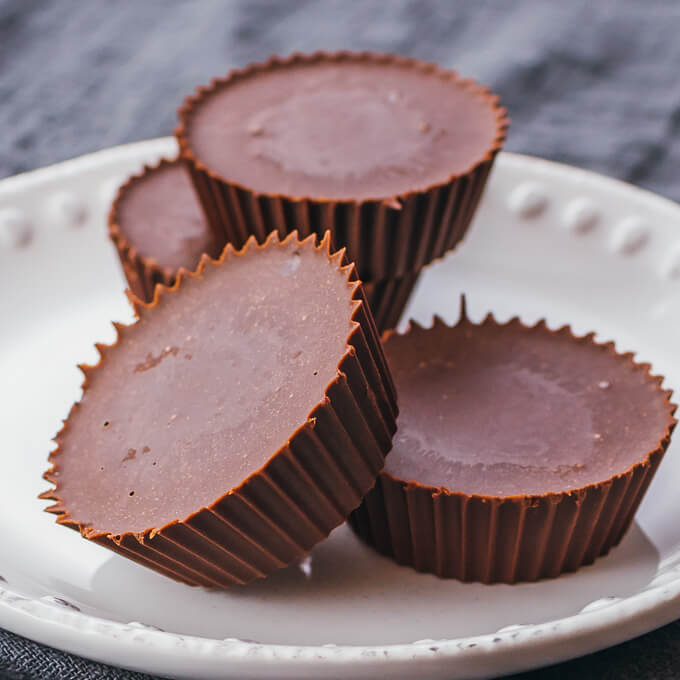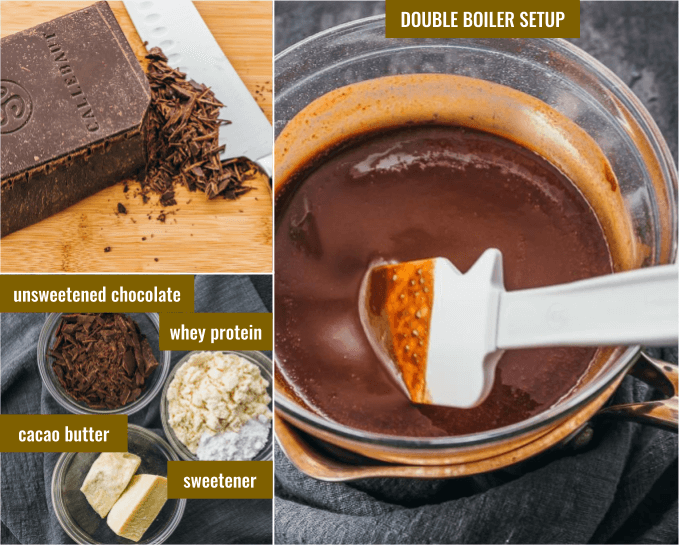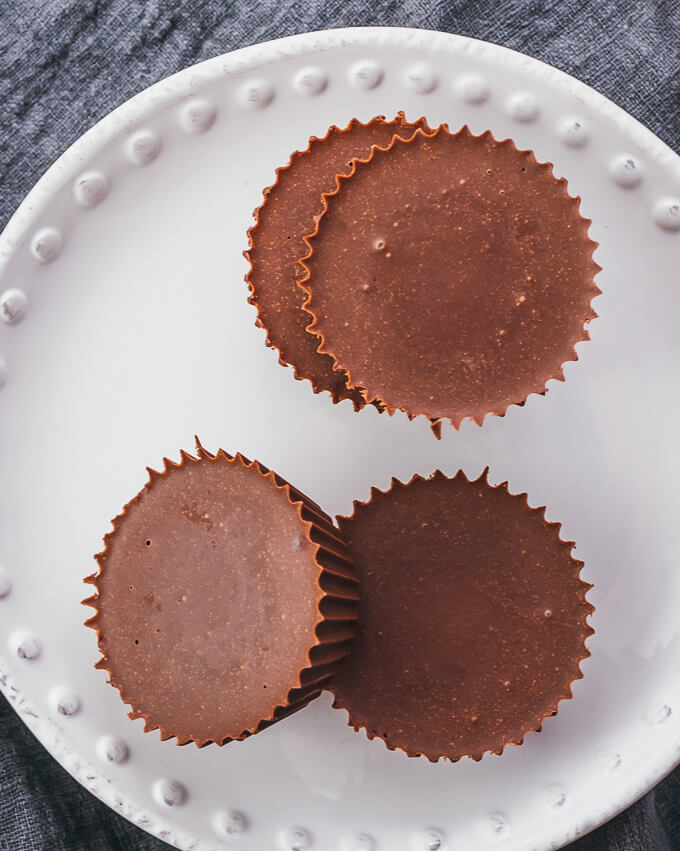 NOTES & TIPS

Chocolate. Use unsweetened 100% dark baking chocolate. If you're not sure of a particular product, check the nutrition label. It should be about 55% fat by weight and the ingredients list should not include sugar. I don't recommend substituting with unsweetened cocoa powder. If you do, you will likely need to combine cocoa powder with an equal weight of cocoa butter to make baking chocolate.
Sweetener. The erythritol sweetener must be powdered. Granulated erythritol will give a pronounced crystallized texture. You can substitute with another dry powdered sweetener. Note that erythritol is only 70% as sweet as table sugar. If you use Swerve or anything else with a 1:1 substitution ratio for sugar, you'll need to use less.
Serving. Chocolate will taste the smoothest the same day that you make it. For best results, enjoy once it has hardened.
Nutrition. The nutrition information above does not include sugar alcohols like erythritol (which cannot be digested by the body) in the carbohydrate estimate.