Summary:
These shortbread butter bars are very easy to make with only a few key ingredients: flour, butter, and sugar.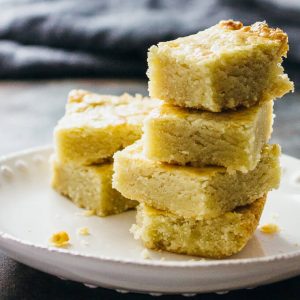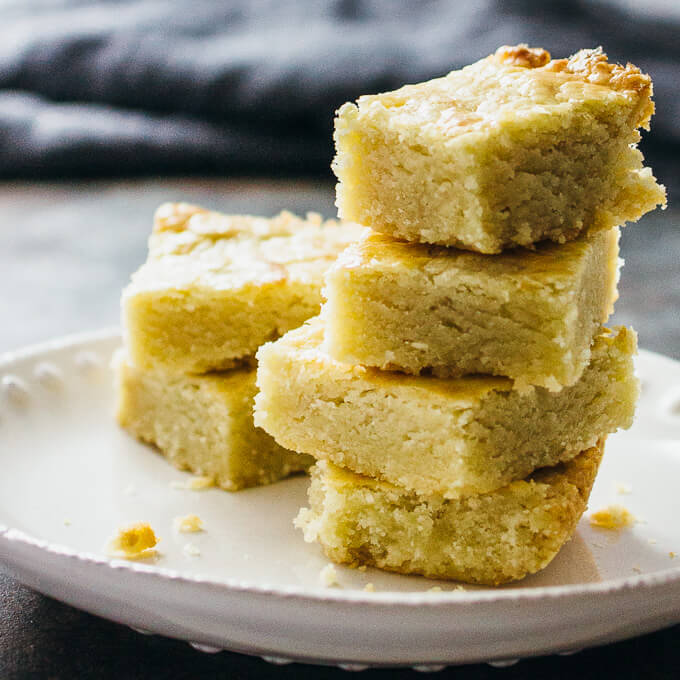 INSTRUCTIONS
Combine and mix the dry ingredients (flour and sugar) in a bowl. Then add the wet ingredients (vanilla extract, milk, and melted butter) to the bowl. Mix well.

Prepare a buttered 8x8-inch foil-lined baking dish. Transfer the mixture to the baking dish. Use a rubber spatula to flatten the mixture against the bottom of the baking dish.

Use a brush to add a thin layer of beaten egg over the surface; not all of the egg will be used.

Bake at 350 F for 30 minutes. Let cool before cutting into it.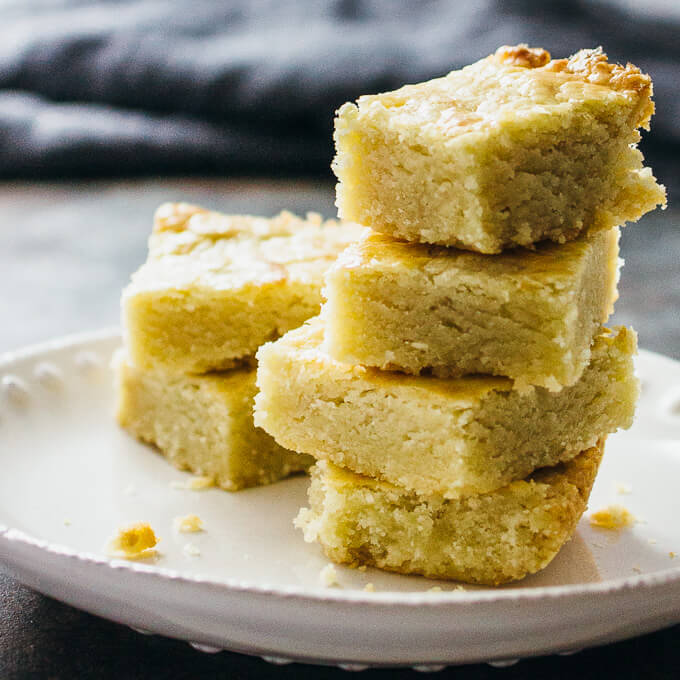 Mr. Savory Tooth and I love danish butter cookies. One year he brought home a five pound tin of Royal Dansk danish butter cookies from Walgreens. I didn't even know they were sold in such large quantities. Of all the cookie varieties packaged in each tin, my favorite one is the u-shaped vanilla wreath cookie, which I always devour first. In addition to danish butter cookies, I also really like the texture of shortbread cookies. There isn't a big difference between the two; shortbread cookies tend to have a higher proportion of butter to flour.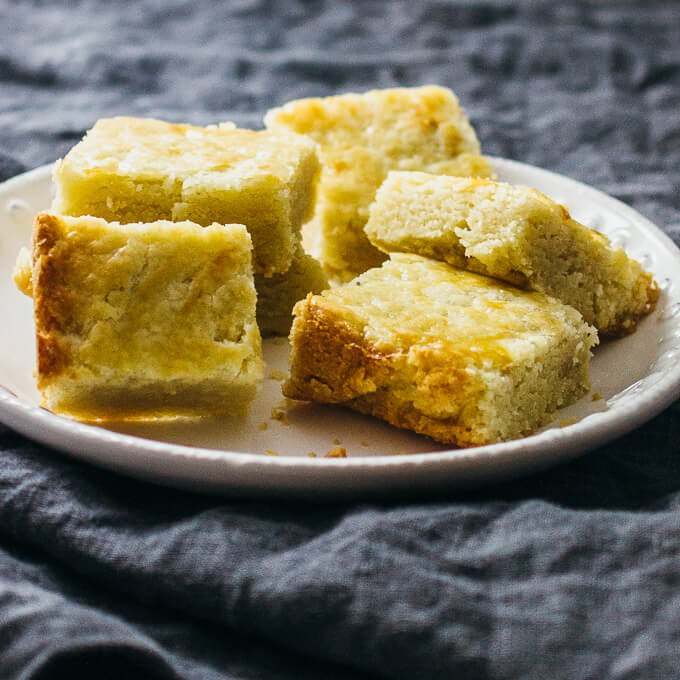 For this recipe, I've used a 2:1 ratio of flour to butter. This results in a consistency and texture that is similar to a thick, chewy shortbread cookie. I've also added a tad bit of milk and vanilla extract for additional flavor. It took me a few tries to get the proportions of various ingredients just right, and I'm really pleased with the final result. The texture is perfect and it is not too sweet at all.
The tops of these shortbread butter bars are shiny and golden in color. To get this nice crust, I lightly brushed the top with beaten eggs prior to baking. This egg wash is an extra step that makes these bars look much more appetizing and colorful.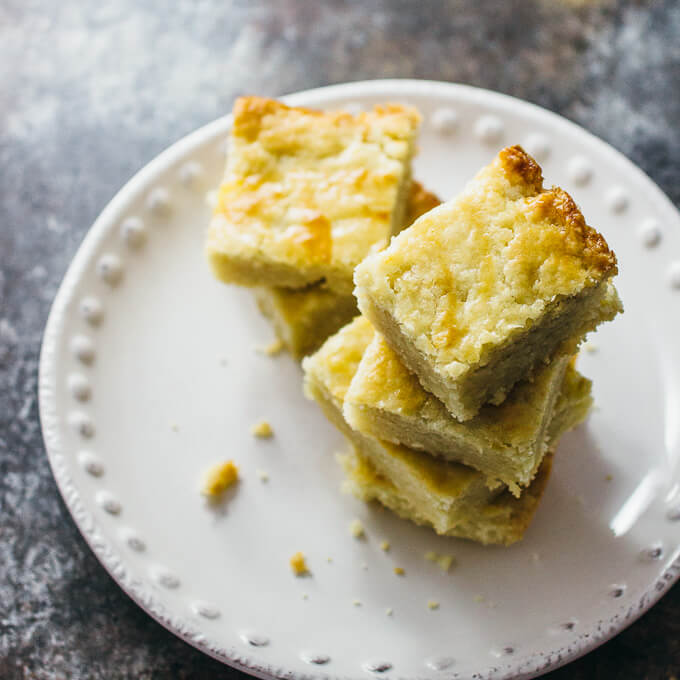 If you liked this recipe, you should also check out these chocolate peanut butter bars with an oreo crust.