Summary:
Try this tuna melt sandwich recipe with cheddar cheese, tuna, tomato, and mashed avocados. The bread is buttered and toasted on a skillet to achieve a very crispy and golden-brown exterior.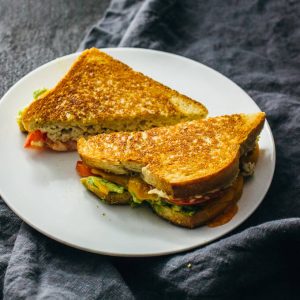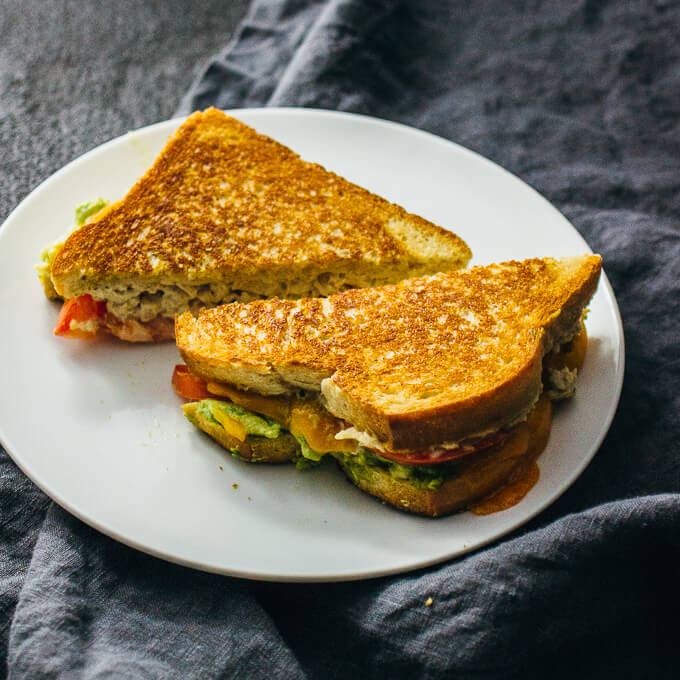 INGREDIENTS
6

slices

white bread

10

ounces

canned water-packed albacore tuna

drained

2

avocados

peeled and pitted

1

beefsteak tomato

sliced

6

slices

sharp cheddar cheese

1/2

cup

mayonnaise

3

tablespoons

butter

room temperature

1/2

teaspoon

salt

1/4

teaspoon

pepper
INSTRUCTIONS
Combine and mix tuna, mayonnaise, salt, and pepper in a bowl. Set aside.

Mash avocados to a chunky consistency in a separate bowl. Set aside.

Spread 1/2 tablespoon of butter on one side of each bread slice.

For three of the bread slices, distribute and evenly spread the tuna mixture on the side without butter. Top with tomato and cheddar slices. Lastly, spread the mashed avocado on top. Place the remaining bread slices on top to form sandwiches, with the buttered side facing outward.

Heat a pan over medium-low heat. Toast the sandwiches on each side until the cheese is melted and the bread is golden-brown, about 4 minutes per side.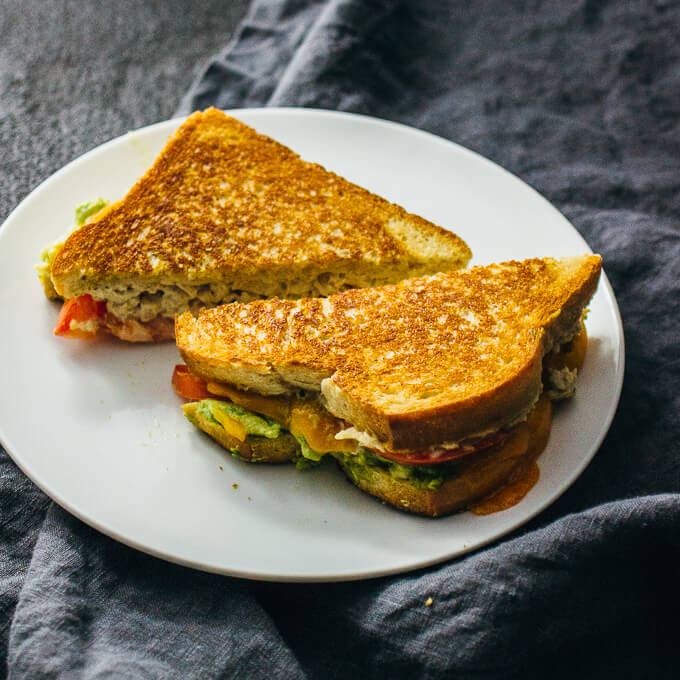 For about a decade when I was a kid and packing lunches for school, I ate a tuna sandwich every single weekday. It was both a source of familiar comfort and I was obsessed with it. I didn't mind the comments from other kids about how my lunch was "smelly" or why I was eating the same thing every day; I had to have my daily tuna sandwich. I loved tuna and still do, even though I don't have it as often anymore.
Since then, I've made some upgrades to the classic tuna sandwich from my school days. Nowadays, my tuna melts are buttered and then toasted on a skillet to get that nice golden-brown and crispy bread, and loaded with mashed avocado and other colorful ingredients. This recipe represents my absolute favorite way of preparing tuna melt sandwiches for optimal taste and texture.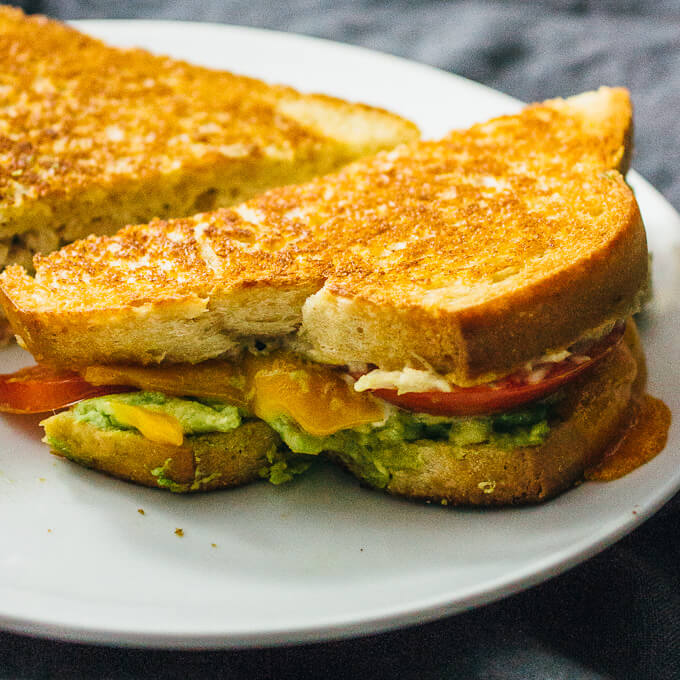 I'm pretty selective about the ingredients that go into my tuna melts. For the tuna, it has to be water-packed unsalted tuna (like these 5 ounce solid white albacore tuna cans); I don't like the ones that come pre-salted or packed in oil. For cheese, it has to be sharp cheddar. And lastly, for bread I always opt for plain white bread. You can't go wrong with these choices.
My favorite part of these tuna melts is definitely the texture: think super crispy bread and crunching through to reach a soft cheesy avocado and tuna interior. The bread doesn't lose its crunchiness as it cools, so this would be great as a pack-along lunch box sandwich or picnic item.
These tuna melts are also really fast to make since there isn't much cooking besides toasting the bread; most of the time is spent in assembling the sandwiches. It took me about 30 minutes total to assemble and toast these sandwiches, so they're easy enough if you're looking for a quick homemade sandwich.