Summary:
Amazing smoked salmon potato cakes: super crispy pan-seared exterior made of bread crumbs + smoked salmon and mashed potatoes interior. Enjoy these bite-sized patties with a spicy dill-garlic dip.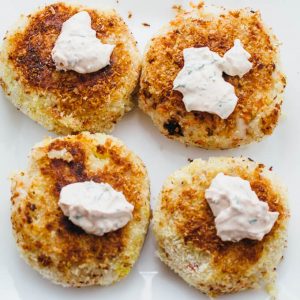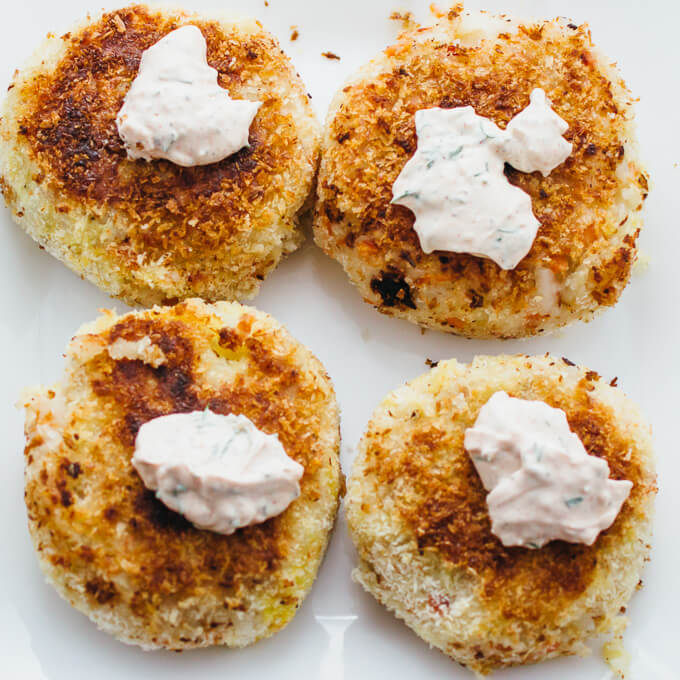 INGREDIENTS
For the spicy dill-garlic dip:
1/4

cup

sour cream

1

tablespoon

fresh dill

chopped

2

cloves

garlic

minced

1/8

teaspoon

cayenne

1/8

teaspoon

salt

1/8

teaspoon

pepper
For the cakes:
2

medium-sized Russet potatoes

peeled and chopped into 1-inch pieces

4

oz

smoked salmon

deskinned and broken apart with a fork

2

tablespoons

mayonnaise

1

egg

3/4

cup

panko bread crumbs
salt

1/4 teaspoon for the cakes, and more for boiling the potatoes

1/4

teaspoon

pepper

2

tablespoons

olive oil
INSTRUCTIONS
Mix the dip ingredients together. Then let it sit in the refrigerator while you work on the cakes.

Place the chopped potato chunks into a large pot. Pour water into the pot so that they cover about an inch above the potato chunks. Add salt. Place the pot on the stove and set the burner to medium-high. After the water starts boiling, it takes about 10 minutes until the potatoes are soft enough to mash. At that point, turn off the heat and thoroughly drain the potatoes.

Mash the potatoes. Let the potatoes cool for 10 minutes or until cool enough to handle them.

Using a large mixing bowl, add the mashed potatoes, smoked salmon, mayo, salt, and pepper. Mix well with a fork.

Using your hands, form the mixture into 4 three-inch cakes. I found them to be easy enough to handle, but if they're too soft for you, you can place them in the refrigerator for an hour to harden them a bit.

Find two shallow dishes, and place a beaten egg in one and the panko crumbs in the other. Prepare a large pan with olive oil. Dip each cake into the egg and then the panko crumbs. Place them on the skillet over medium heat.

Cook the cakes until they're browned and crispy on both sides, about 8 minutes per side. Transfer them to a serving plate and scoop some dill garlic dip onto each cake.
NUTRITION
326 kcal/serving

PHOTOS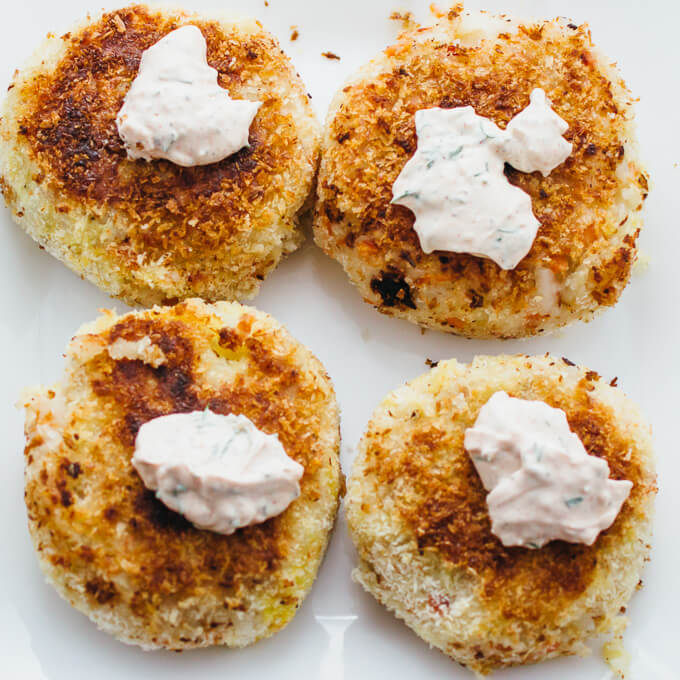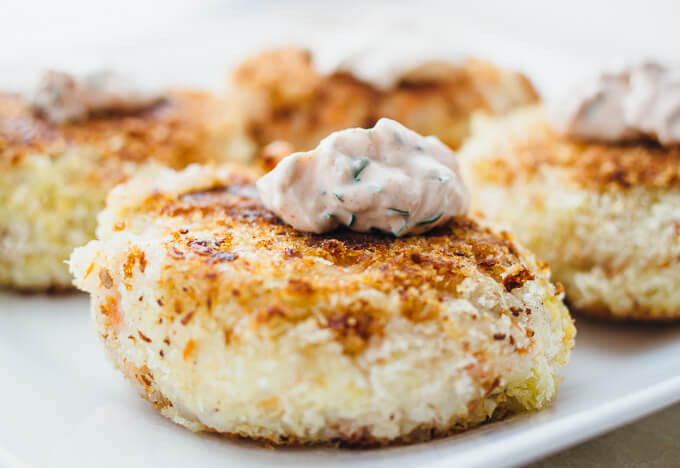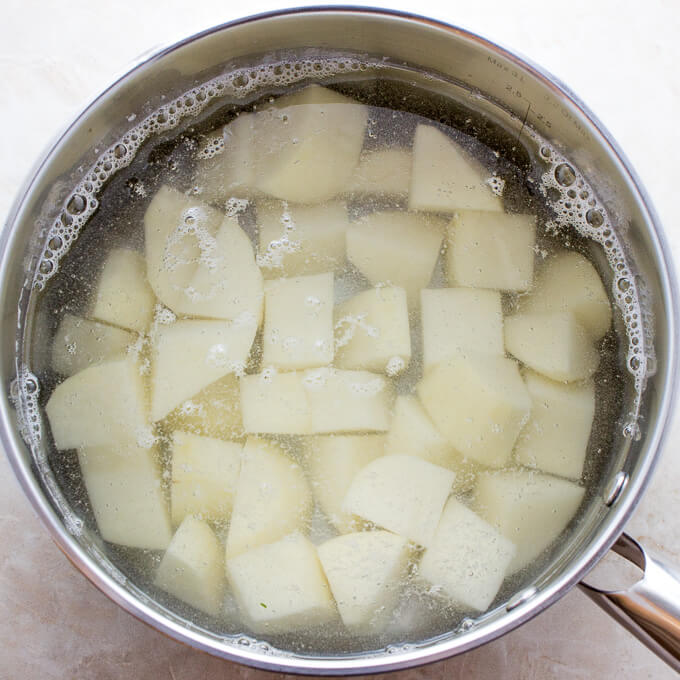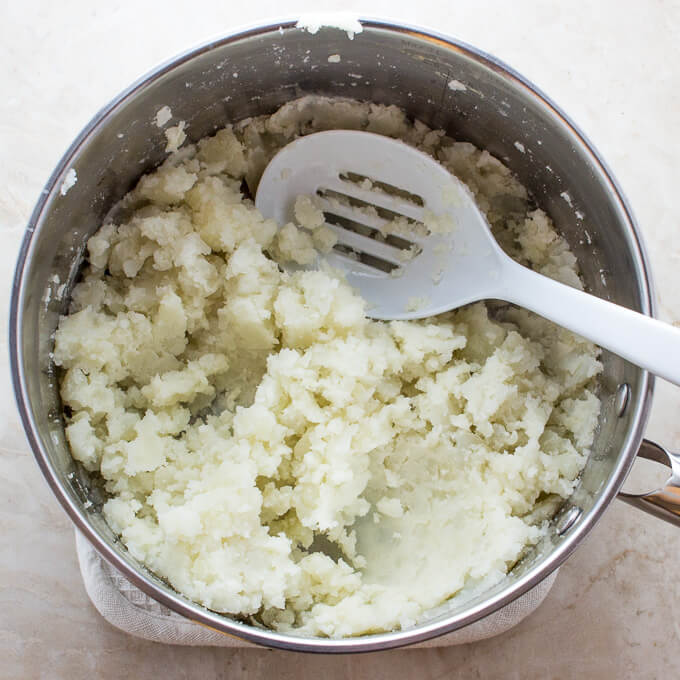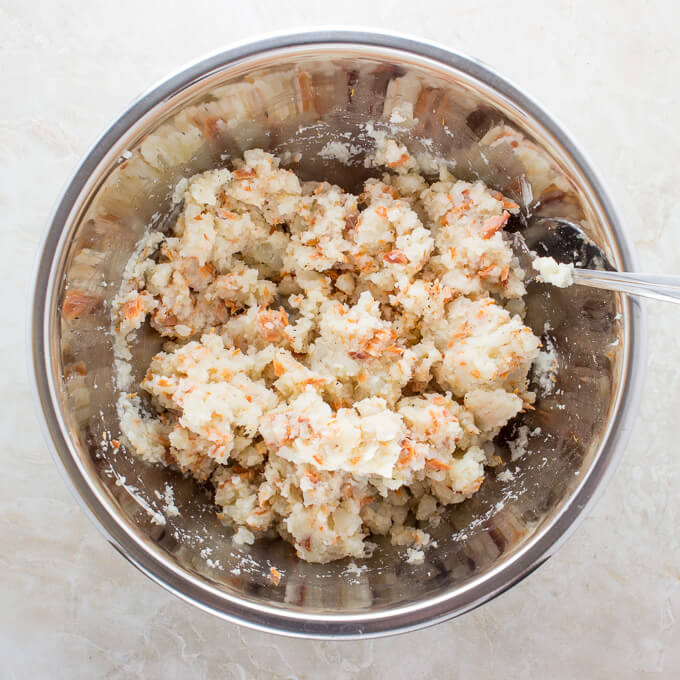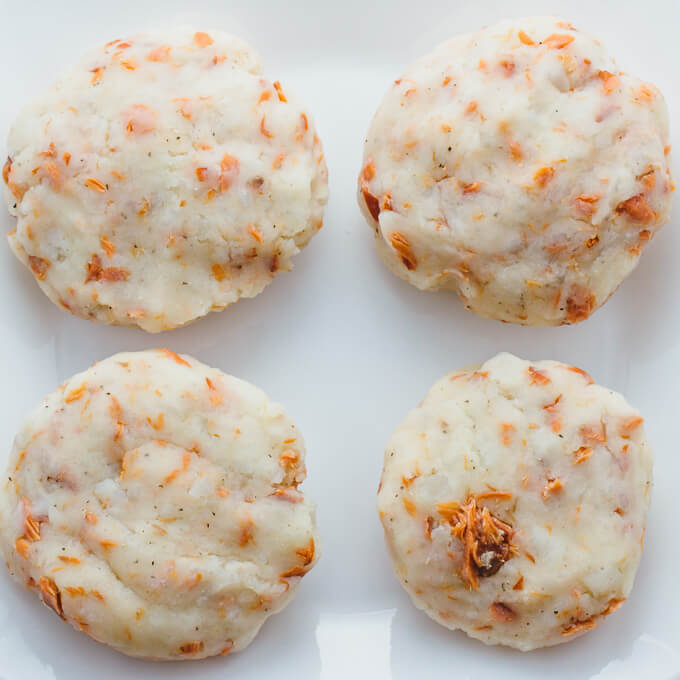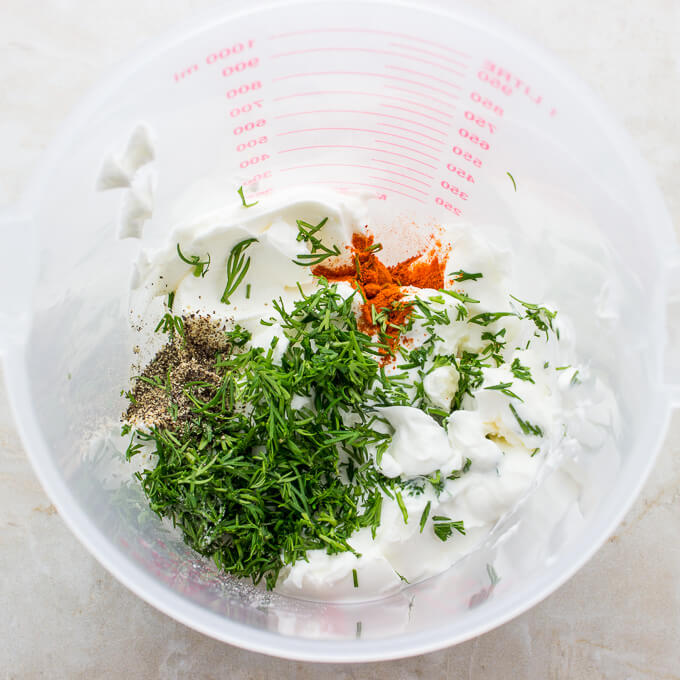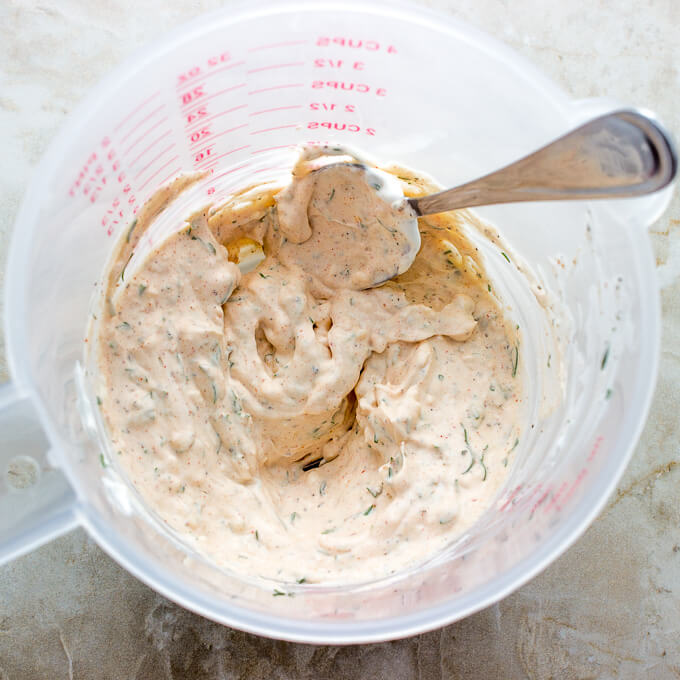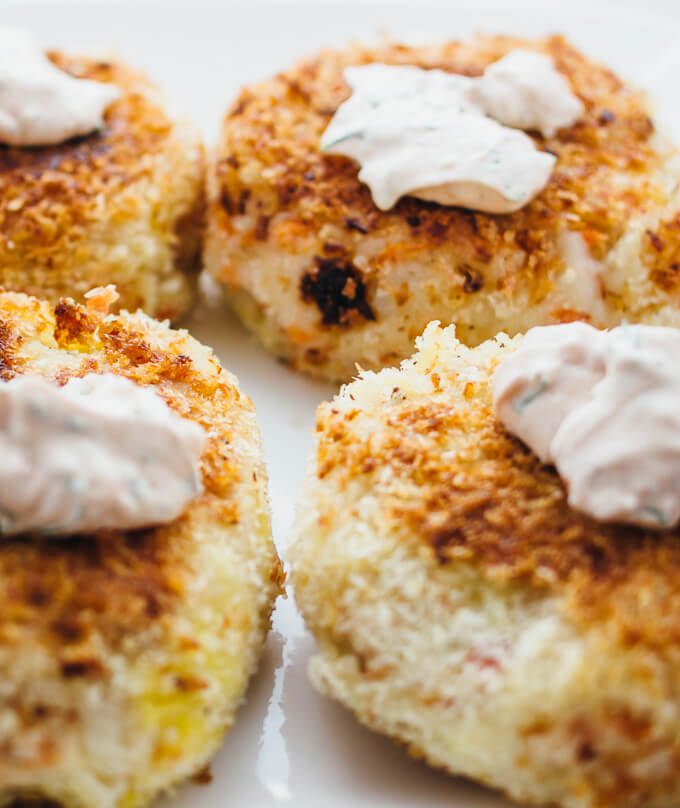 NOTES & TIPS

For another smoked salmon recipe, check out smoked salmon quesadilla with jalapenos and sriracha aioli.