Calling all peanut butter lovers: this chicken peanut stew recipe features chicken and sweet potato chunks simmered in a thick peanut butter sauce.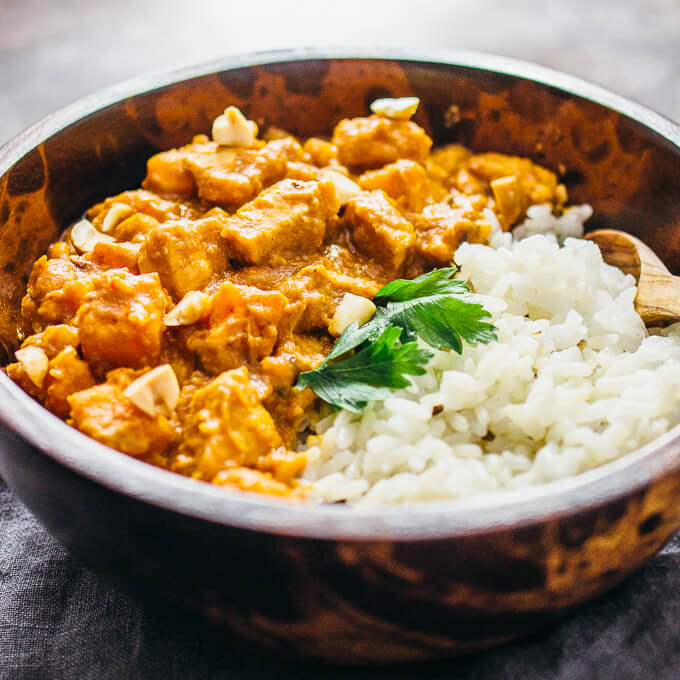 This chicken peanut stew is inspired by the West African peanut soup, which is a soup made using stock and peanut butter. It typically includes vegetables like kale and sweet potato, and it's seasoned with garlic, chilis, and ginger. The African version is definitely quite soupy, and my version is much thicker like a hearty and filling stew. If you love peanut butter, you will definitely love this chicken peanut stew.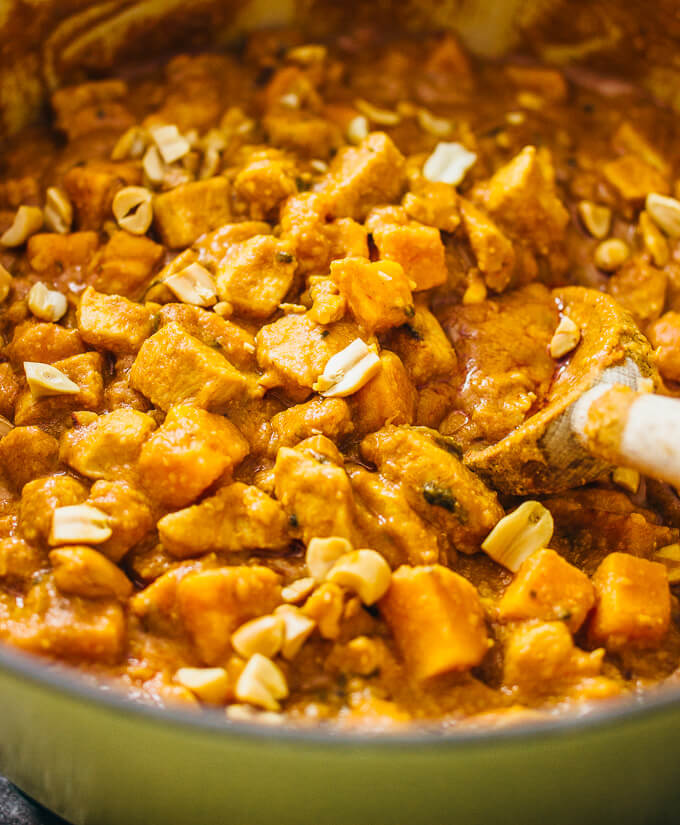 This stew contains both chicken and sweet potato chunks, which are simmered in a dutch oven until tender. I also include plenty of chopped peanuts for added nuttiness. There's a pinch of cayenne for a hint of spiciness, and the peanut butter is natural, made from only peanuts and salt.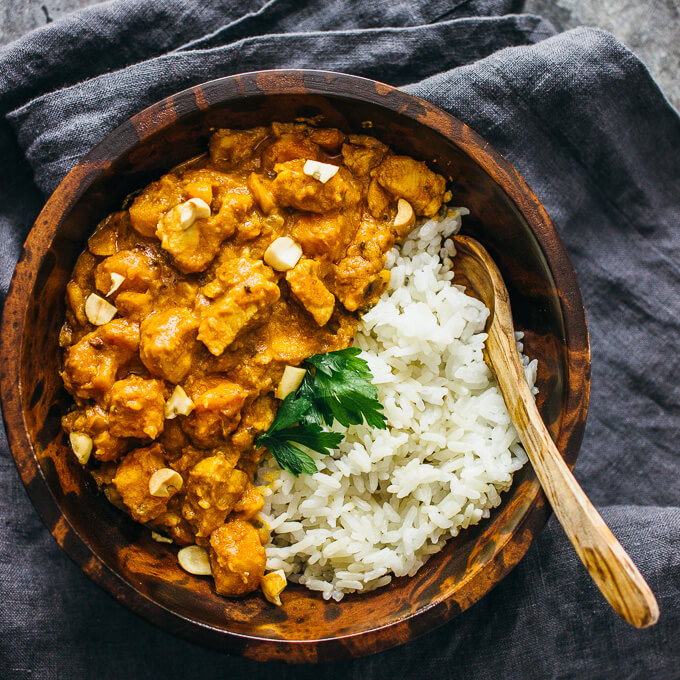 Another great thing about this stew is the versatility. You can swap out sweet potatoes for regular potatoes, or add vegetables like carrots and even butternut squash. After all, these vegetables are just mere vessels to transfer more peanut butter into your system.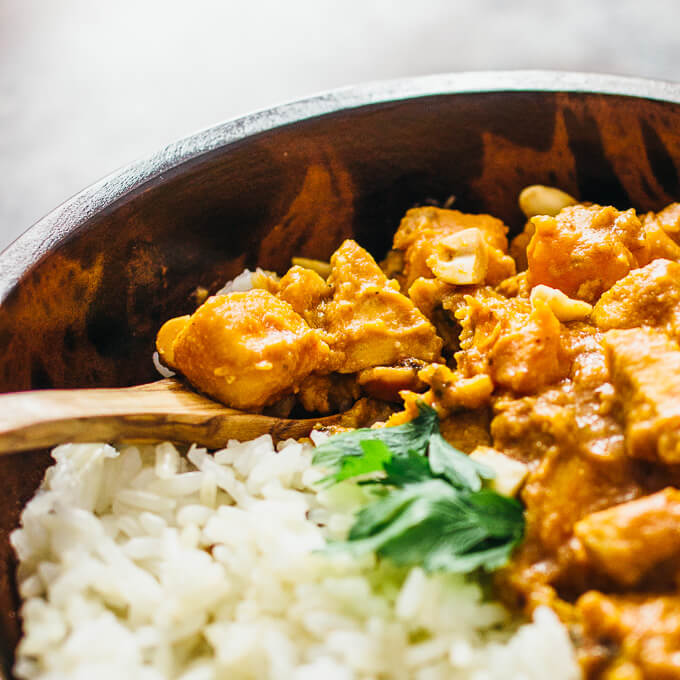 Chicken peanut stew with sweet potato
Ingredients
1 1/2 pounds boneless and skinless chicken breasts, chopped into 1/2 inch pieces
2 sweet potatoes, peeled and chopped into 1/2 inch pieces
2 cups water
3/4 cup crunchy natural peanut butter
4 tablespoons tomato paste
1/2 cup chopped peanuts
1 tablespoon canola oil

Seasonings:

1 tablespoon dried cilantro
1 teaspoon garlic powder
1/2 teaspoon cayenne
1/2 teaspoon salt
1/4 teaspoon pepper
1/4 teaspoon ground ginger
Instructions
Heat canola oil in a dutch oven or large pot over medium heat. Add chicken and all seasonings, stirring until the chicken is cooked on the outside, about 5 minutes.
Add sweet potato, water, peanut butter, and tomato paste. Stir as you bring the water to a boil over high heat. Decrease to a simmer over medium-low heat. Cover and let simmer for 30 minutes.
Uncover the pot and remove from heat. Stir in chopped peanuts. Use a wooden spoon to gently scrape along the bottom of the pot to loosen anything stuck to it.
Serve with cooked rice. Garnish with additional peanuts and fresh parsley.
http://www.savorytooth.com/chicken-peanut-stew-sweet-potato/
COPYRIGHT © 2017 · SAVORY TOOTH