Summary:
Ever wonder how to make boba (bubble tea) at home? This recipe describes how to make boba with coconut milk and vanilla using home-cooked tapioca pearls, making it easy to adjust the flavors and sweetness to your liking.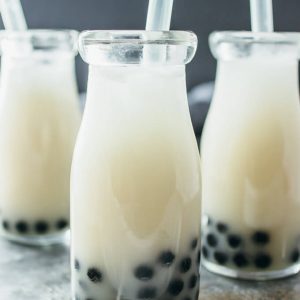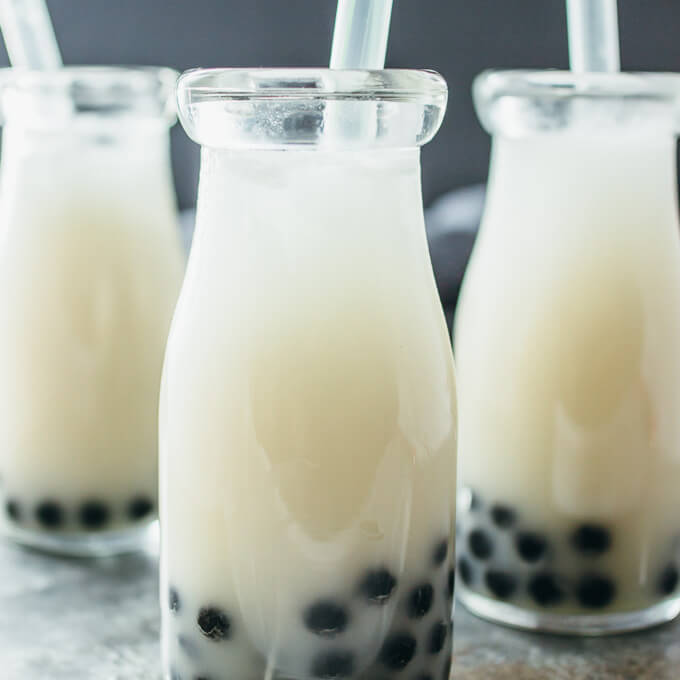 INSTRUCTIONS
Cook Tapioca: Cook tapioca pearls according to package instructions (Note 4). After cooking, let tapioca rest in cold water for half a minute. Drain, then stir tapioca with honey until evenly coated. Set aside.

Assemble Drink: Stir together brewed black tea, coconut milk, and vanilla extract until well-mixed. Stir in tapioca-honey mixture, and adjust honey for desired sweetness. Serve chilled with ice (Note 5).
NUTRITION
Makes 4 Servings
Amount Per Serving (8 oz drink):
| | |
| --- | --- |
| Calories 210 (23% from fat) | |
| Total Fat 6g | 8% |
|    Saturated Fat 5g | 25% |
| Cholesterol 0mg | 0% |
| Sodium 20mg | 1% |
| Net Carb 39.5g | |
| Total Carb 40g | 13% |
|    Dietary Fiber 0.5g | 1% |
|    Sugars 15g | |
| Protein 1g | |
PHOTOS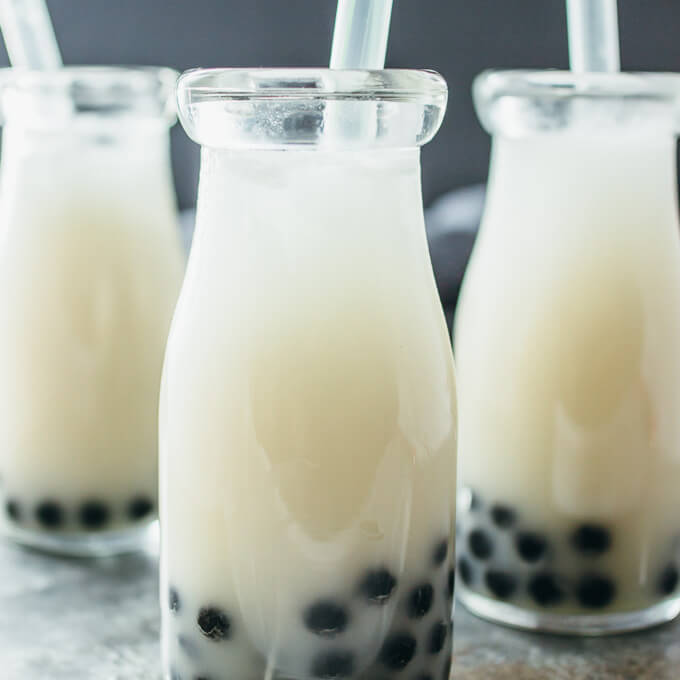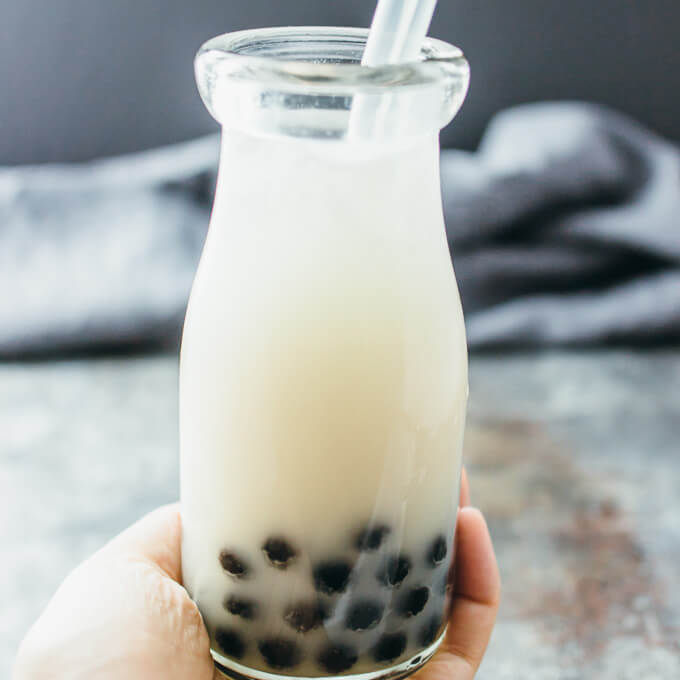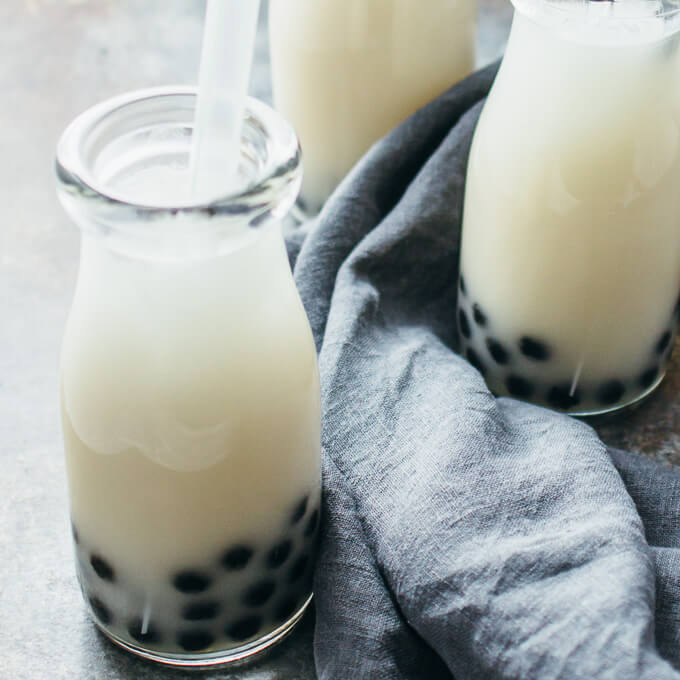 NOTES & TIPS
(1) Black Tea. I use black tea, but any kind of tea will work (like green tea). Just use two cups of brewed tea.
(2) Coconut Milk. Use an unsweetened full-fat version, not light or reduced fat. I've used Goya and Chaokoh brands. Before measuring out the amount to use, stir or shake well because there will be separation in the can. Properly stirred coconut milk should appear thick and creamy, not watery.
(3) Tapioca Pearls. Buy black tapioca pearls from a local Asian grocery store or online. I found mine on Amazon: 2 pack black tapioca pearls with straws.
(4) Cooking Tapioca. I usually cook tapioca by boiling for 5 minutes in a saucepan on the stovetop, then transferring to cold water to stop the cooking process. Adjust the cooking time to get your preferred tapioca pearl texture. For example, if you like them to be soft and squishy, cook them a minute or two longer.
(5) Serving. Adjust proportions of coconut milk and honey for desired sweetness and taste. Serve chilled with ice cubes and extra thick straws wide enough for the boba to pass through. Enjoy promptly because tapioca pearls lose their texture over time and harden.