Summary:
This low carb, keto friendly iced tea is slightly sweet with a pleasant lemon flavor. Brewed tea is flash chilled with ice cubes so that it can be promptly served.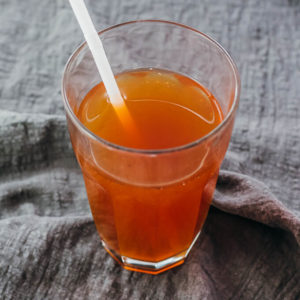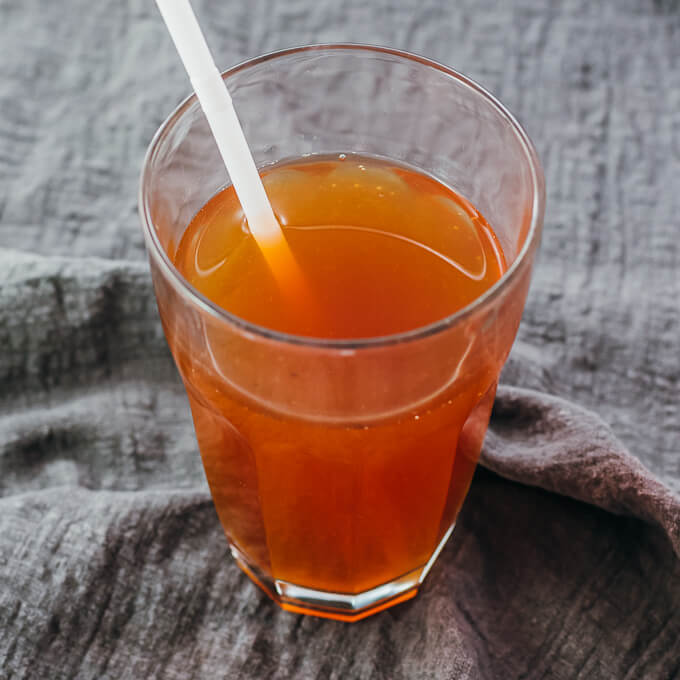 INGREDIENTS
INSTRUCTIONS
Make Hot Tea: Add tea bags to a pitcher with 2-quart capacity (8 cups), safe for hot water and rapid temperature changes (Note 2). Bring 4 cups water to a simmer. Pour hot water into the pitcher over tea bags. Steep tea for 5 minutes or to desired strength, then remove and discard tea bags.

Add Other Ingredients: Stir in sweetener until fully dissolved in the hot water. Cut lemons in half and squeeze them until you have 1/4 cup of juice (Note 3), discarding any seeds. Any unused lemon halves can be cut into slices or wedges to be used as garnish. Add lemon juice and ice cubes.

Shake & Serve: Securely close the pitcher with the lid. Shake a few times or until mixed. Add any lemon slices or wedges as garnish. Serve iced tea (Note 4).
NUTRITION
Makes 4 Servings
Amount Per Serving (12 oz drink):
| | |
| --- | --- |
| Calories 4 (0% from fat) |   |
| Total Fat 0g | 0% |
|    Saturated Fat 0g | 0% |
| Cholesterol 0mg | 0% |
| Sodium 0mg | 0% |
| Net Carb 1.5g |   |
| Total Carb 1.5g | 0% |
|    Dietary Fiber 0g | 0% |
|    Sugars 0.5g |   |
| Protein 0g |   |
PHOTOS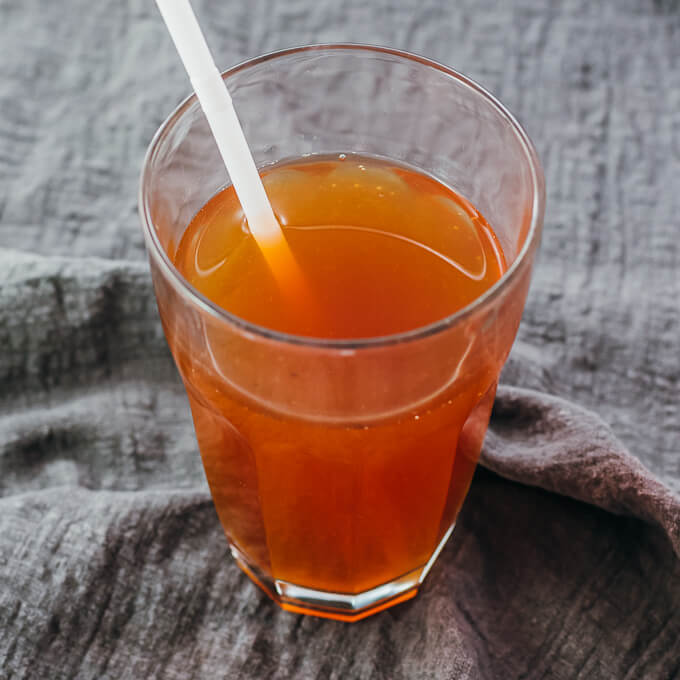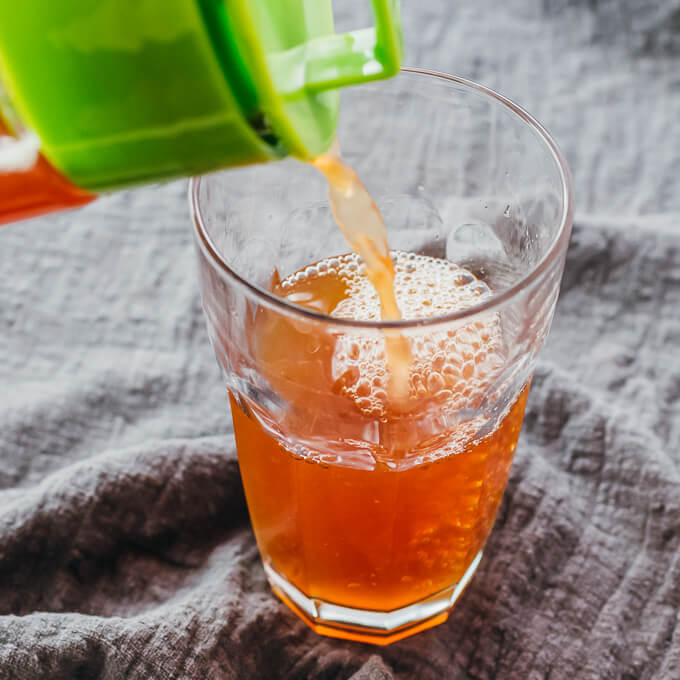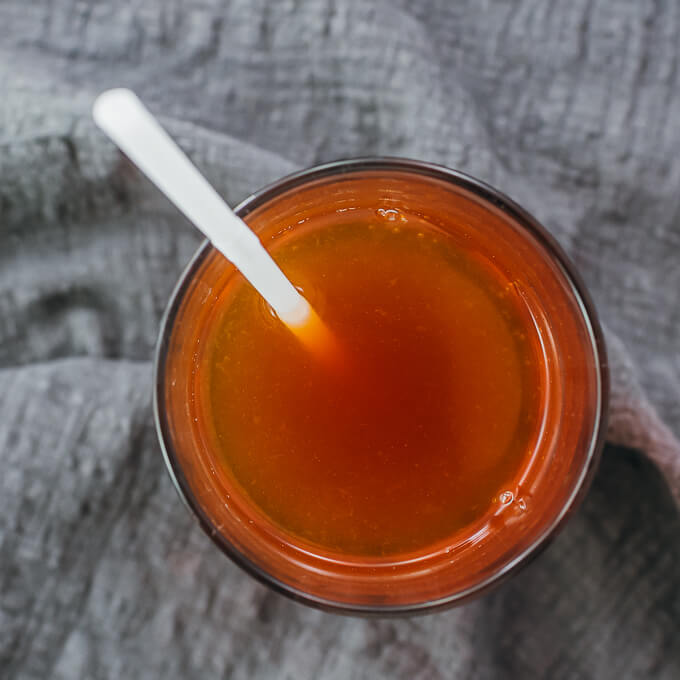 NOTES & TIPS
(1) Sweetener.
Same as 2.5 ounces weight. Confectioners Swerve is a dry erythritol-based sweetener that measures the same as regular sugar. You can substitute with your favorite sweetener. To calculate the amount to use, check your sweetener's packaging to determine how its sweetness compares.
(2) Making Tea.
I use a Takeya iced tea maker. Highly recommended, not just for iced tea but also for protein powder shakes. If using tea bags, you can tie the strings together for easy removal. If using loose tea, consider using a fine-mesh tea strainer.
(3) Lemon Juice.
Avoid using more than 1/4 cup of juice, which would result in an overly acidic drink.
(4) Serving.
Serve iced tea with food like
keto butter cookies
or
mini cheese balls
. If making ahead of time, store in the refrigerator and shake well before serving.
(5) Nutrition.
Assumes you are using Swerve or similar erythritol-based sweetener that uses sugar alcohols, whose carbs are non-impact and not included in the nutrition estimate.