Summary:
Bold and flavorful with a bit of heat, this Japanese curry has tenderized chicken cubes, soft potato chunks, sliced carrots, pan-seared onions, and a generous heaping of savory curry sauce.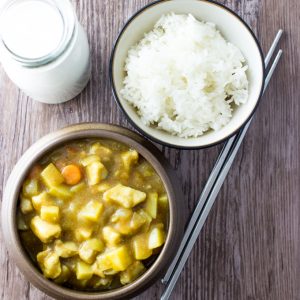 Japanese Chicken and Potato Curry
INGREDIENTS
1

pound

chicken breasts

chopped into 1/2-inch cubes and marinated in 1 tablespoon corn starch and 1 tablespoon cooking oil for 30 minutes

1

small yellow onion

finely chopped

1

pound

potatoes

Russet and Yukon Gold work well here, peeled and chopped into 1/2-inch cubes

4

ounces

or 15 baby-sized carrots, sliced
half package S&B Golden Curry sauce

2

tablespoons

cooking oil

4

cups

cooked white rice
INSTRUCTIONS
Cook the onions and chicken: Heat cooking oil in a large 3-quart or larger pan over medium heat. Add chopped onions and cook for a few minutes, stirring occasionally. Add chopped chicken and stir until it turns white, about 5 minutes.

Cook the carrots and potatoes: Add the carrots and potatoes to the same pan, stirring and cooking for about 5 minutes.

Making the sauce: Add 3 cups of water to the same pan. Turn the heat to high to bring to a boil, then bring back down to medium heat so that it simmers. Add the curry sauce. Gently stir as the curry gradually gets thicker and darker, about 10 minutes. Check that the curry is smooth and that all of the ingredients are cooked; if not, simmer for longer.

Serving: Pour the finished curry over hot cooked rice and mix together. Serve immediately.
NUTRITION
545 kcal/serving

PHOTOS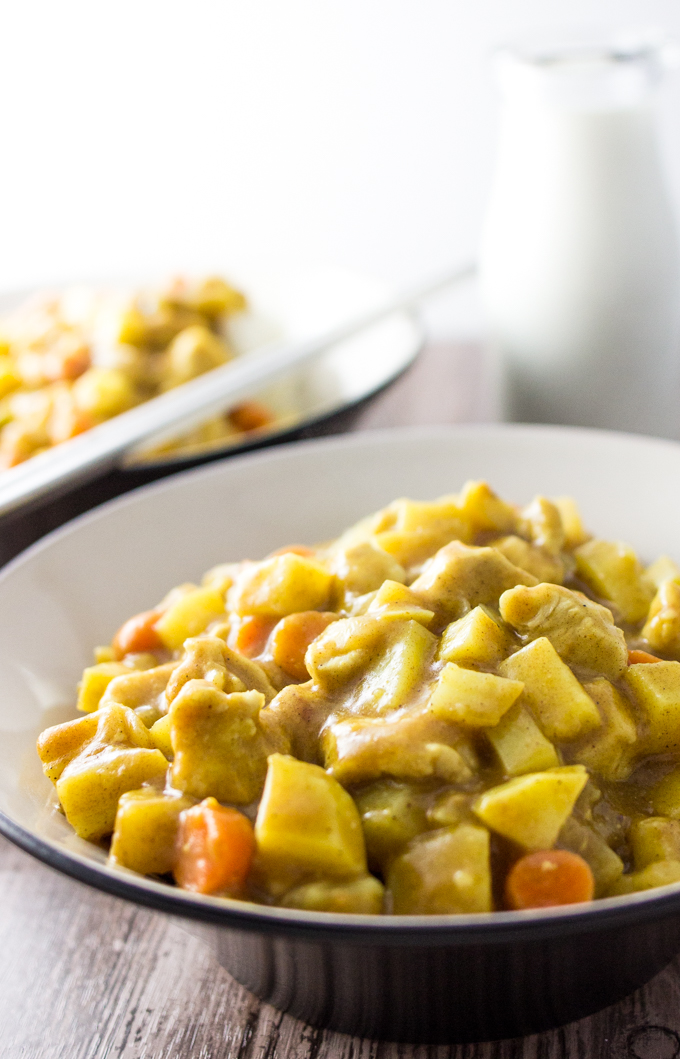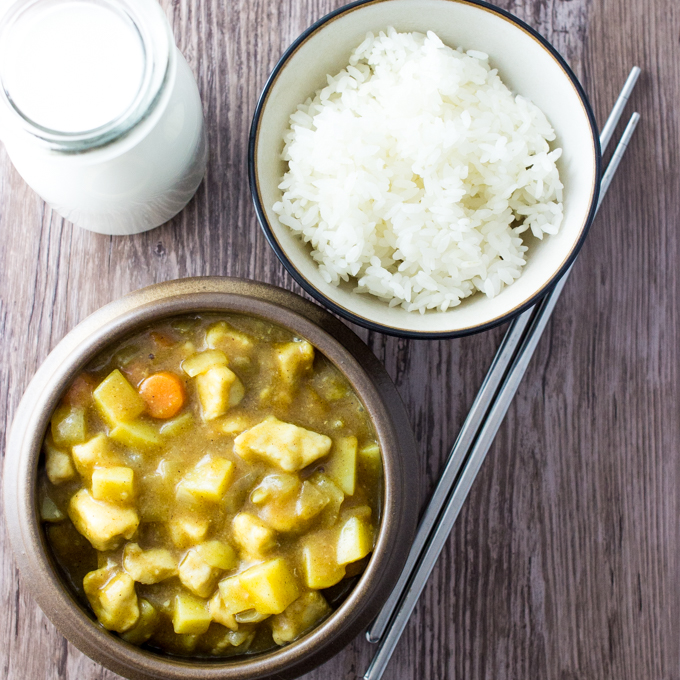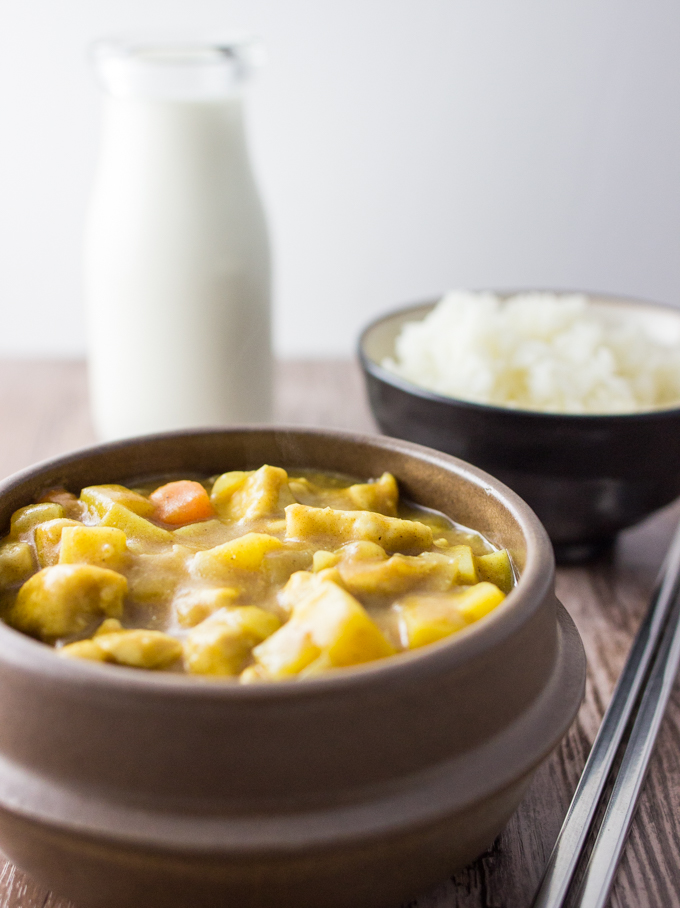 NOTES & TIPS

I recommend using Golden Curry Sauce Mix by S&B, which will get you authentic Japanese curry flavors without the hassle of acquiring a myriad of different ingredients to make your own curry. Another brand is House Foods, which also carries a Japanese curry. A lot of Japanese folks use these brands to recreate their favorite curry dishes at home. Regarding the heat, I always choose the "hot" level, which is in fact, not very hot at all. It just has a little kick to it, which gives you some heat but doesn't make you sweat.