Summary:
This is one of my favorite recipes for roasted vegetables! Try out this delectable roasted broccoli salad with carrots, parmesan cheese, balsamic vinegar, and plenty of garlic. It's an easy and healthy recipe that anyone can make in the oven to serve as a vegetarian side dish or a main.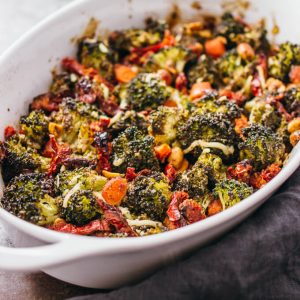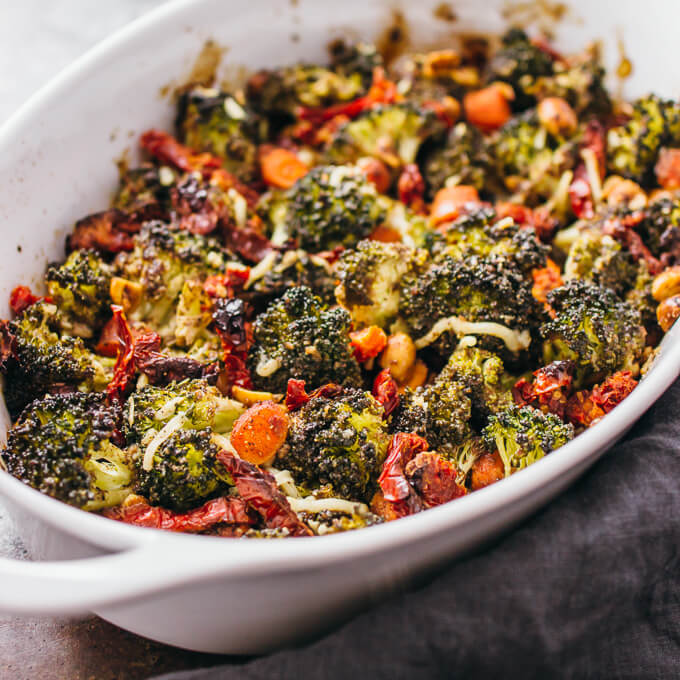 INGREDIENTS
For tossing and marinating:
Add just prior to baking:
1/4

cup

parmesan cheese

shredded

1/4

cup

sun-dried tomatoes

chopped

1/2

teaspoon

salt

1/2

teaspoon

pepper
INSTRUCTIONS
Using a large ziplock bag, toss all of the marinade ingredients together. Let all of the vegetables get coated and well-acquainted with all of the delicious flavors here. Place in the refrigerator for at least 30 minutes.

Transfer all of the ziplock bag's contents into a baking dish. Spread out the ingredients so that the broccoli sits in a single layer. Sprinkle with parmesan cheese, sun-dried tomatoes, salt, and pepper.

Bake at 350 F until the broccoli is tender and starting to brown and crisp, about 30 minutes.
NUTRITION
433 kcal/serving

PHOTOS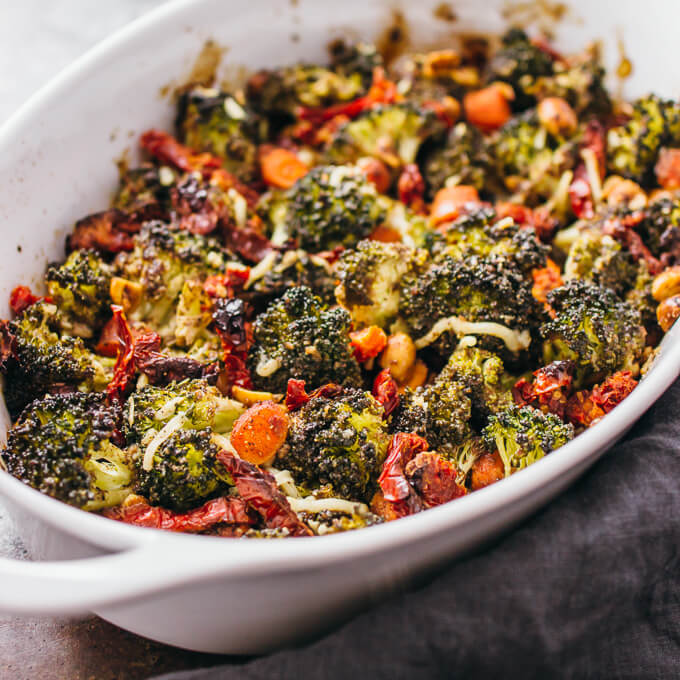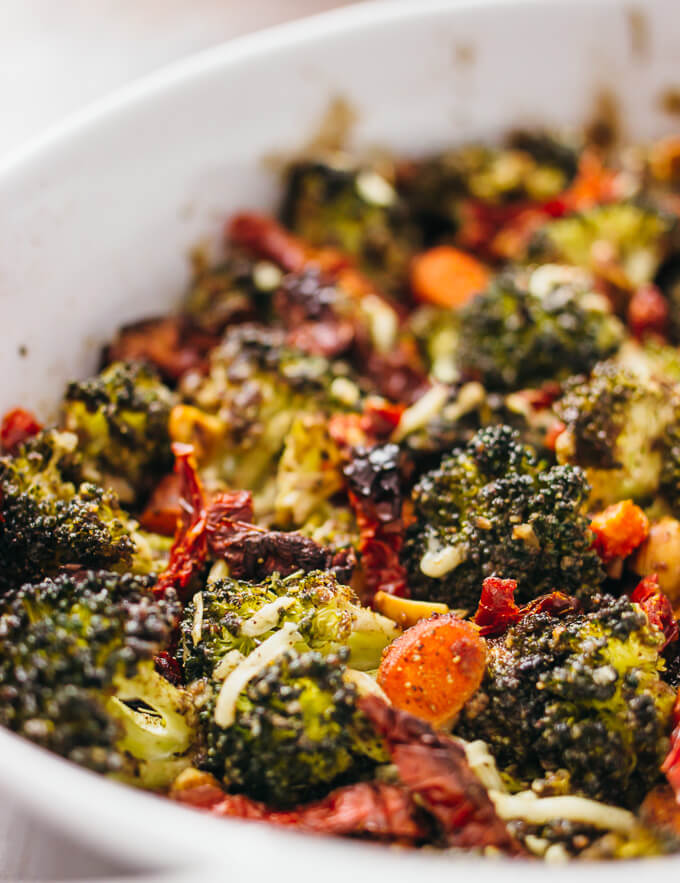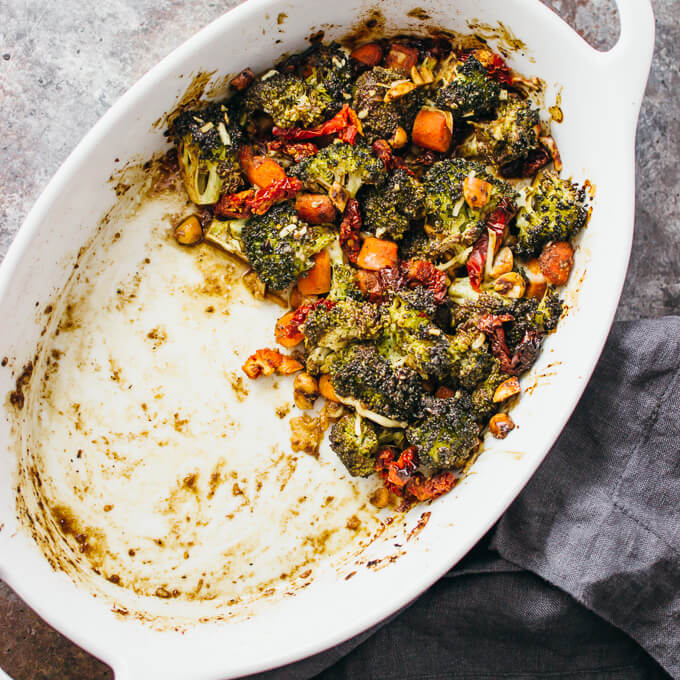 NOTES & TIPS

There are only a few key ingredients in this recipe, so it's easy to swap vegetables depending on your preferences. You can use cauliflower instead of broccoli, maybe sweet potato instead of carrots, etc. Use this recipe as a general template and feel free to use whichever vegetables are convenient for you.