Summary:
This recipe for vegetable chow mein noodles includes cabbage, carrots, zucchini, red bell pepper, and soy sauce. It's a savory stir-fry as well as an easy weeknight dinner.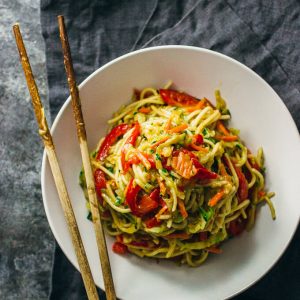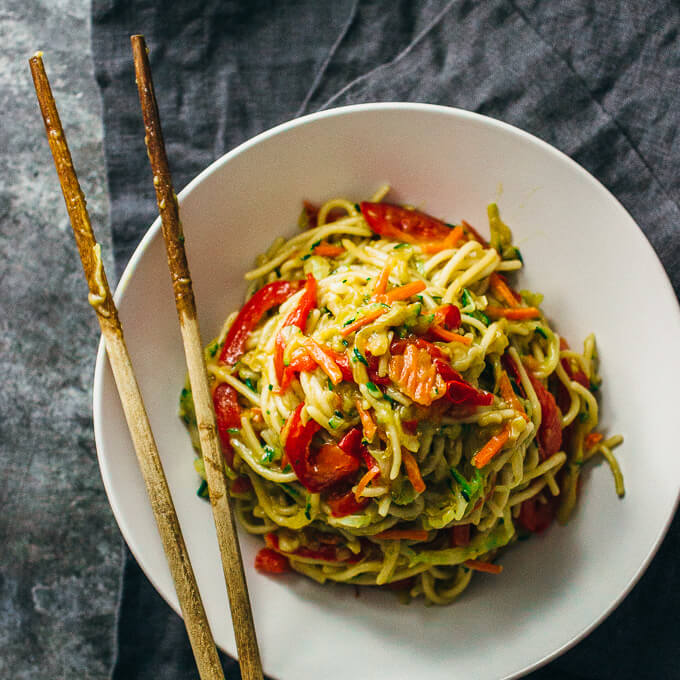 INSTRUCTIONS
Cook noodles according to package instructions. Drain and soak in ice water.

Heat vegetable oil in a large pan or wok over medium heat. Add carrots and bell pepper, cooking until they soften, 5-10 minutes. Stir frequently.

Add cabbage and zucchini to the pan, cooking until they shrink, about 5 minutes. Stir frequently.

Drain noodles and add them to the pan, mixing with the other ingredients.

Add soy sauce and oyster sauce to the pan. Stir until well-mixed. Serve immediately.
NUTRITION
427 kcal/serving

PHOTOS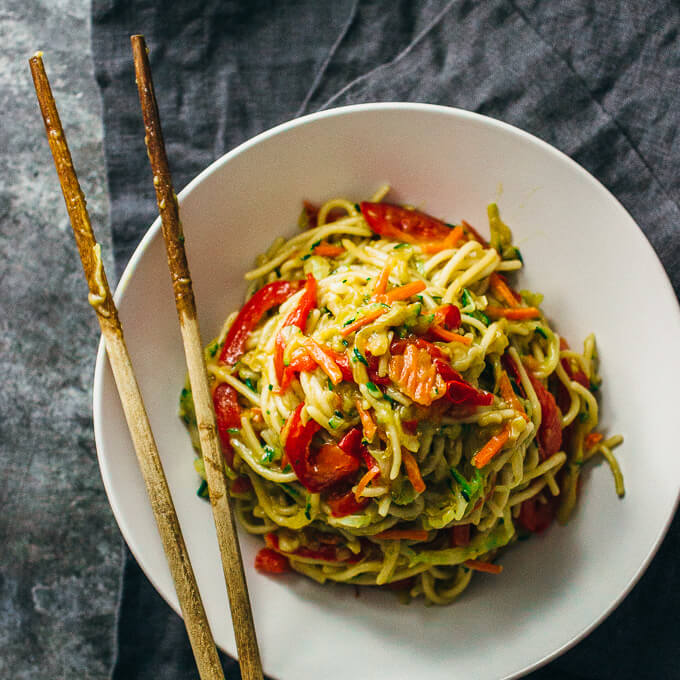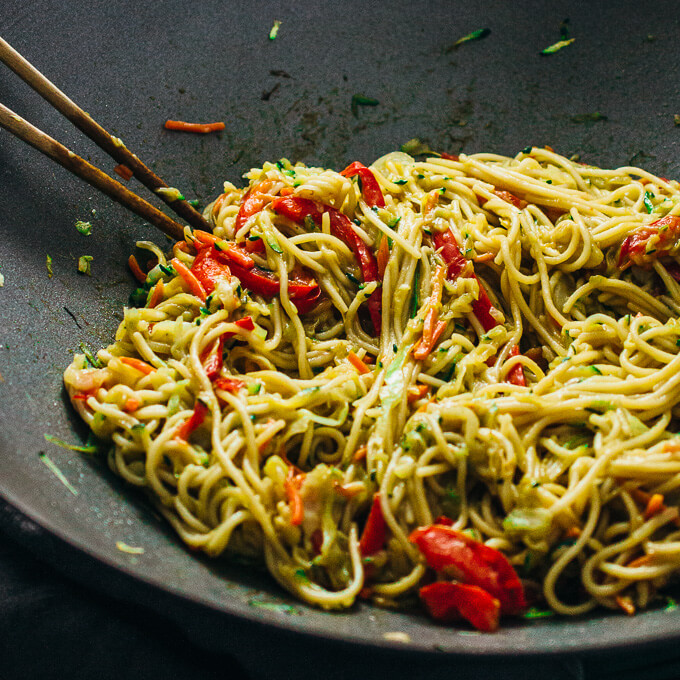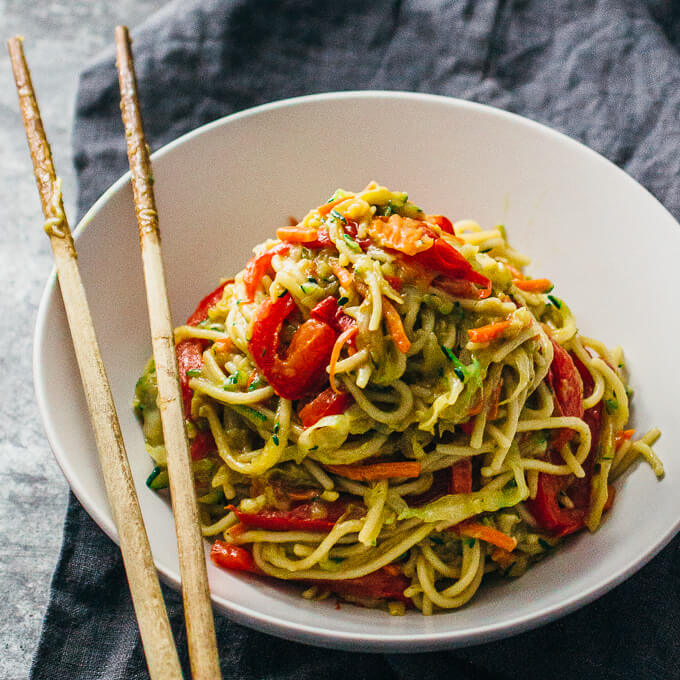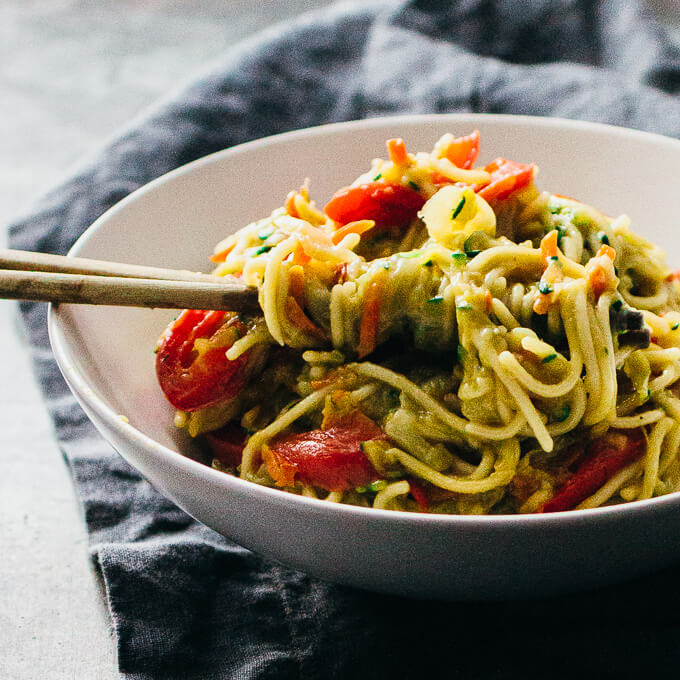 NOTES & TIPS

This dish is essentially a large stir-fry, and it's lower calorie to make at home compared to Chinese takeout versions. I prefer my chow mein to be on the less oily side, so I like being able to control the amount of cooking oil used. As is the case for most stir-fry dishes, the longest-to-cook ingredients are tossed first into the pan or wok, which would be the carrots in this case. The zucchini are added last. After the vegetables are cooked, the noodles are added and everything is mixed together. For noodles, proper chow mein noodles can be difficult to find, so I recommend using spaghetti noodles.
Chow mein sauces do not have to be complicated. For this recipe, I've pared it down to the essentials: only soy sauce and oyster sauce. You can start with the amount listed for this recipe, and add more to taste. You can also add more flavors by including minced garlic and ginger in the sauce.