Summary:
Only three ingredients are needed to make this super fast and easy treat that is perfect for gift-giving. This no-bake recipe can be made by anyone, including kids. No precision needed.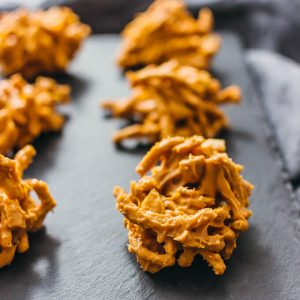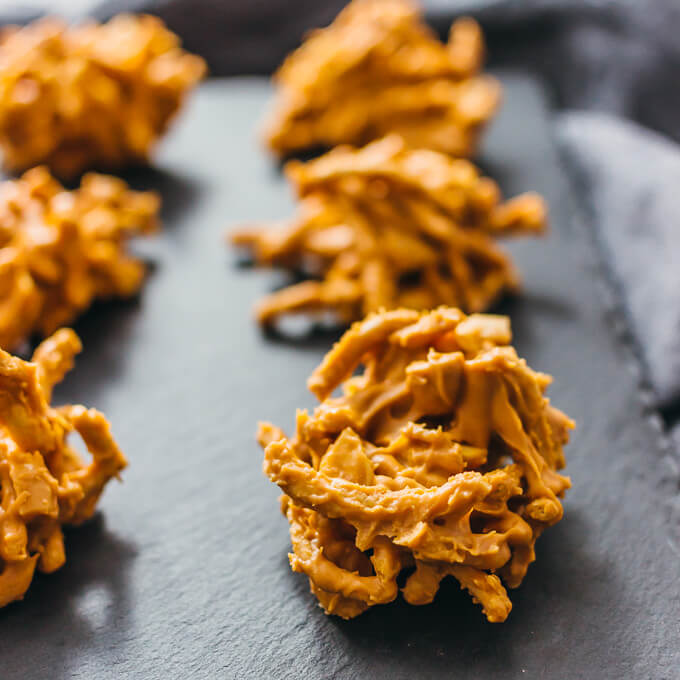 INSTRUCTIONS
Coat Noodles: Combine chow mein noodles and peanuts in large bowl, mixing them together. Melt butterscotch chips in separate bowl in microwave in 30-second bursts, stirring between bursts, until melted. Use rubber spatula to scoop melted butterscotch over noodles and peanuts. Mix until noodles are coated.

Form Haystacks: Use tablespoon measure to scoop out noodles onto wax paper, forming single haystack. Repeat until noodles are used up.

Chill & Serve: Refrigerate until haystacks are hardened, about 30 minutes. Serve, and store leftovers (Note 4).
NUTRITION
Makes 36 Servings
Amount Per Serving (1 Haystack):
| | |
| --- | --- |
| Calories 80 (50% from fat) |   |
| Total Fat 5g | 7% |
|    Saturated Fat 3g | 13% |
| Cholesterol 0mg | 0% |
| Sodium 60mg | 2% |
| Net Carb 9g |   |
| Total Carb 9.5g | 3% |
|    Dietary Fiber 0.5g | 1% |
|    Sugars 6g |   |
| Protein 1g |   |
PHOTOS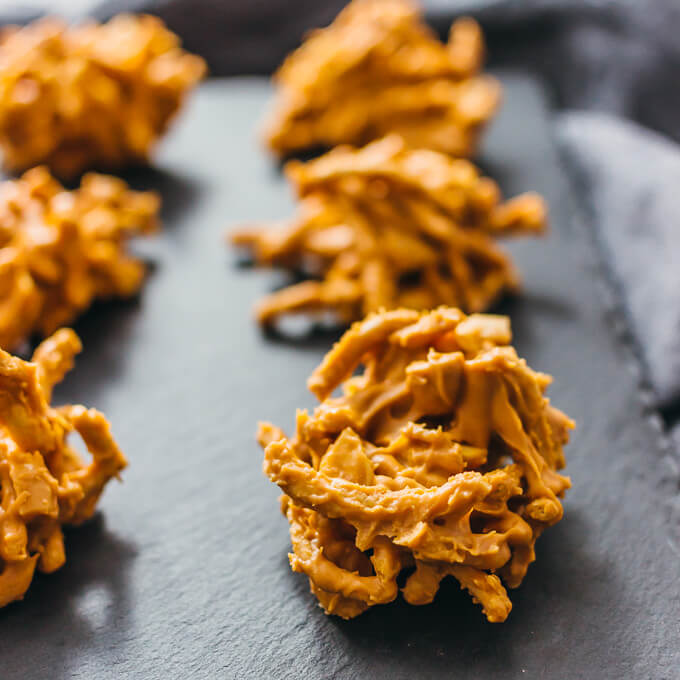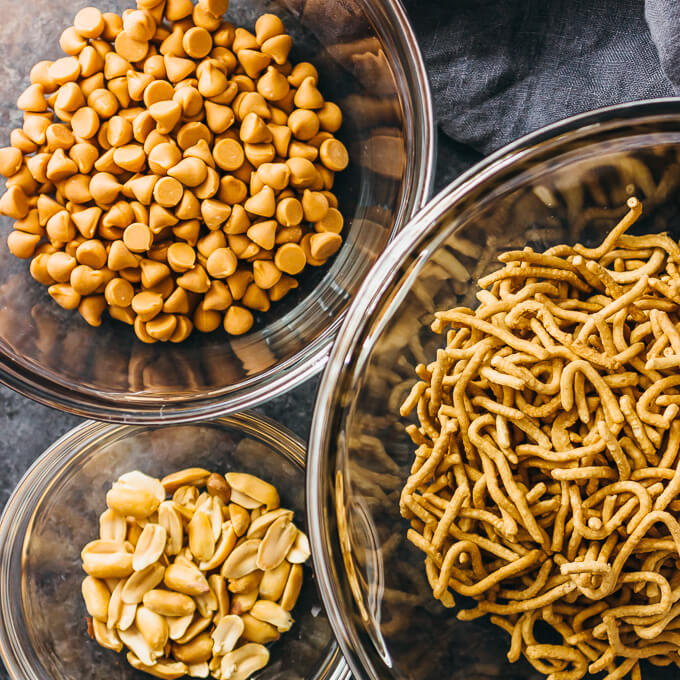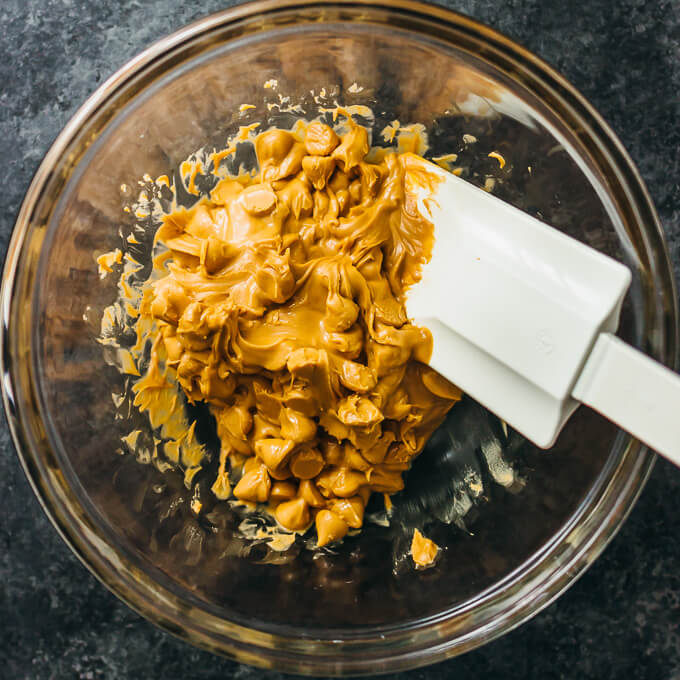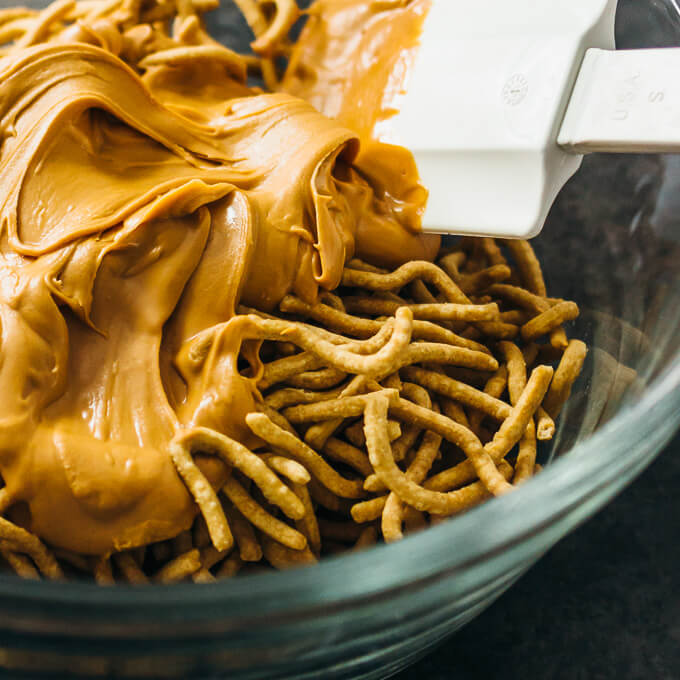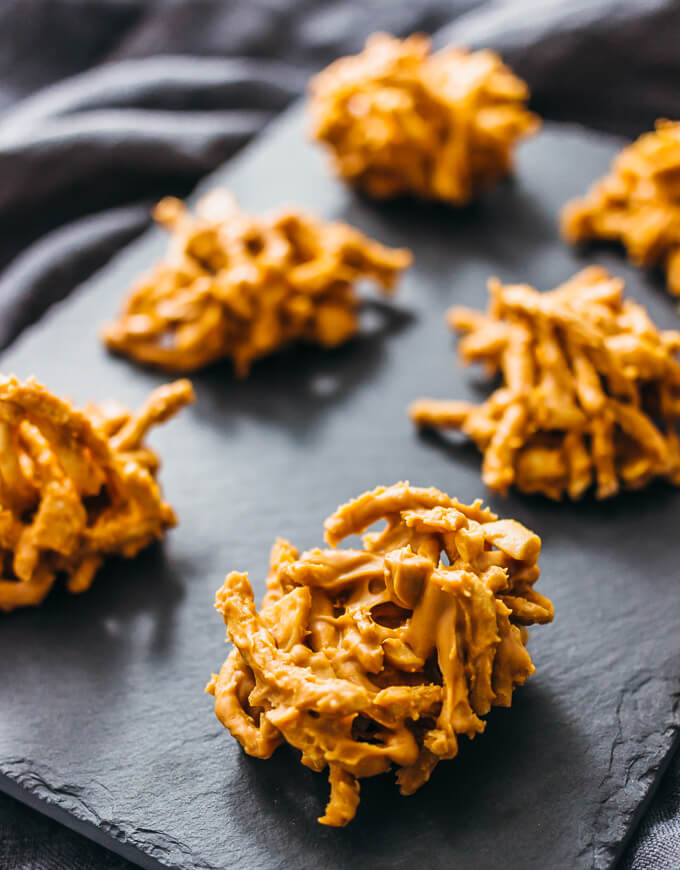 NOTES & TIPS
(1) Butterscotch Chips. Equivalent to about 1.75 cups.
(2) Chow Mein Noodles. Equivalent to about 3.5 cups. I use the brand La Choy. Make sure that you buy the right kind of chow mein noodles; they are typically found in the Asian aisle of the supermarket, and are short cooked "noodles" that taste light and crunchy. They're more akin to a snack item or salad topping than the noodles used in actual chow mein dishes.
(3) Chopped Peanuts. This can be substituted with other chopped nuts such as cashews.
(4) Storage. Once the butterscotch haystacks are set (hardened), store them in an airtight container at room temperature for up to a few days, or in the refrigerator for up to 2 weeks. For longer-term storage, store them in a resealable bag in the freezer.