Summary:
This Cajun shrimp pasta has linguine noodles tossed with shrimp, zucchini, and onions in a spicy red sauce.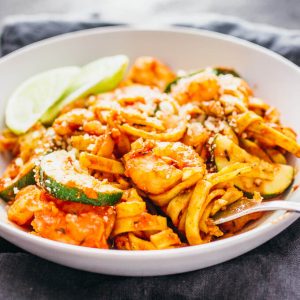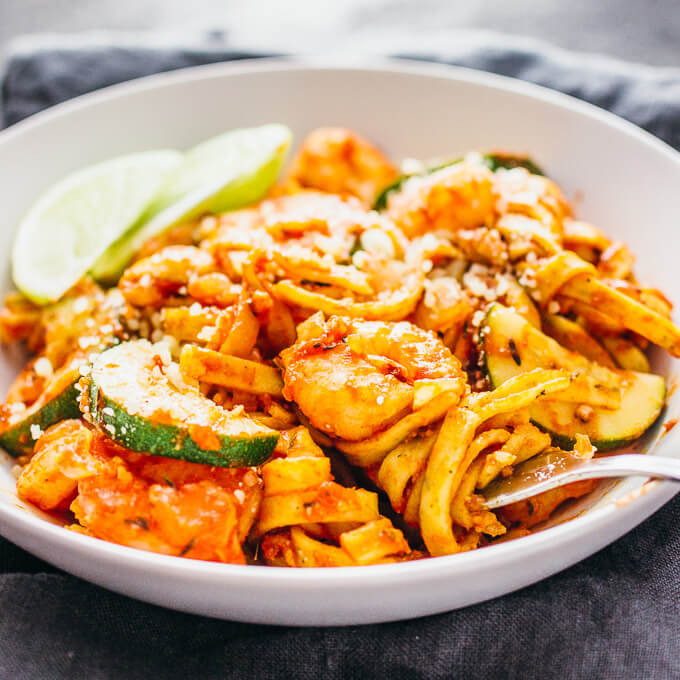 INGREDIENTS
8

ounces

linguine pasta

12

ounces

shrimp

peeled and patted dry

1/2

zucchini

sliced into semi-circle shapes

1

small onion

diced

5

cloves

garlic

minced

1

tablespoon

olive oil

15

ounce

can tomato sauce or puree

2

tablespoons

finely grated parmesan cheese
INSTRUCTIONS
Cook pasta according to package instructions. Drain and rinse with cold water. Set aside.

Heat olive oil in a pan over medium-high heat. Add shrimp and cook until no longer transparent. Transfer to a plate and set aside.

Add sliced zucchini and diced onion to the pan, cooking until tender, about 5 minutes, stirring frequently.

Add minced garlic, tomato sauce, and all dry seasonings to the pan. Stir well. Bring to a simmer.

Add reserved linguine pasta and cooked shrimp to the pan, and stir until well-mixed. Serve garnished with finely grated parmesan cheese.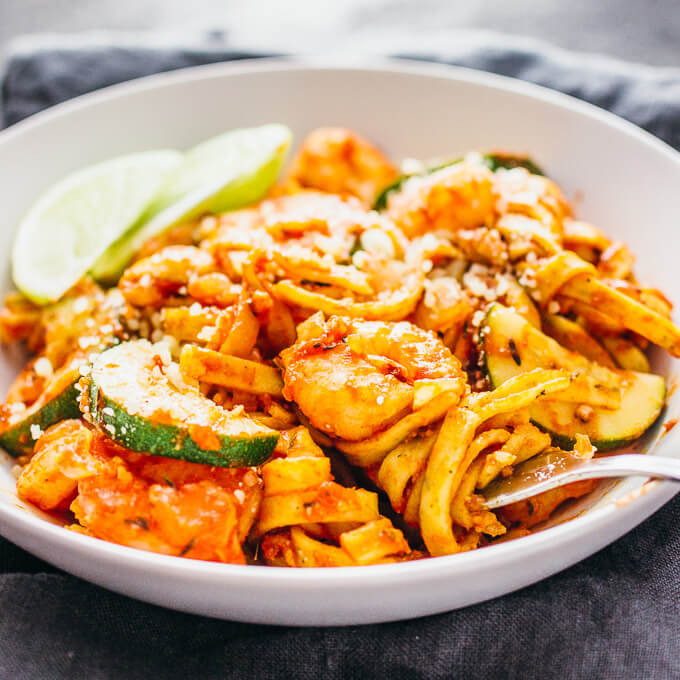 One of my favorite ways to eat shrimp is in a pasta dish. It has to be fairly spicy, as well, and accompanied with a red sauce. So it's no secret at all that I love a good Cajun shrimp pasta. This recipe is my favorite way to make this dish at home, using a mixture of spices such as thyme, paprika, and cayenne. This recipe also moves fast; once the pasta is cooked and the ingredients are prepped, it takes less than 15 minutes to throw this together on the stove. It definitely goes on my list of easy dinner recipes.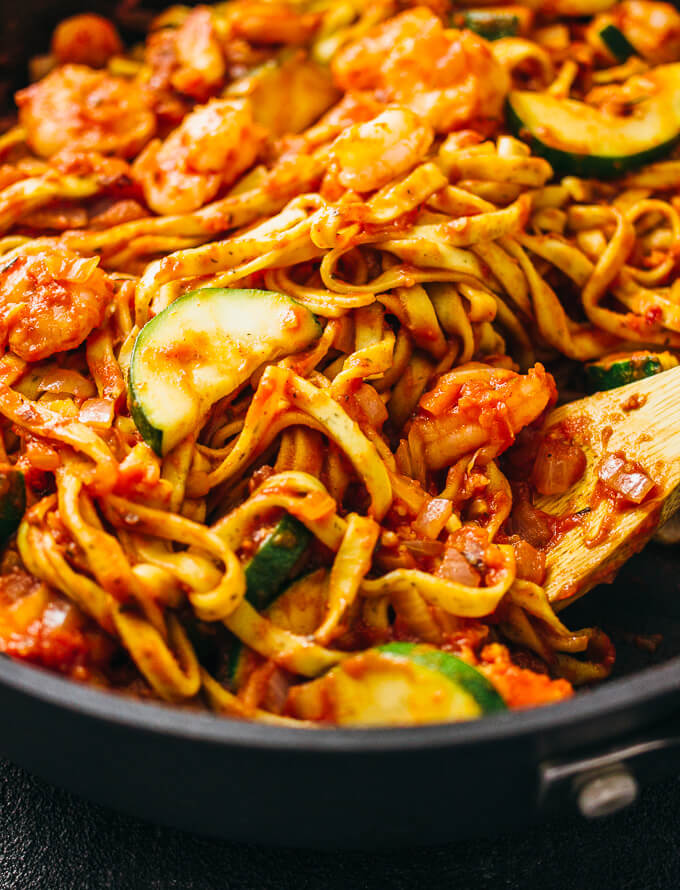 The closest I'll get to Cajun territory will be my Nashville trip in August this year. I'm looking forward to all kinds of delicious food that you can find in the South. Top of my list includes favorites such as hot chicken, which is chicken spread with cayenne paste and deep-fried, and meat and three, which is a plate of meat (can be brisket, ham, or meatloaf) with three vegetables such as mashed potatoes, mac & cheese, and peas. And, of course, all of this downed with sweet tea and a side of cornbread. This is the South, remember?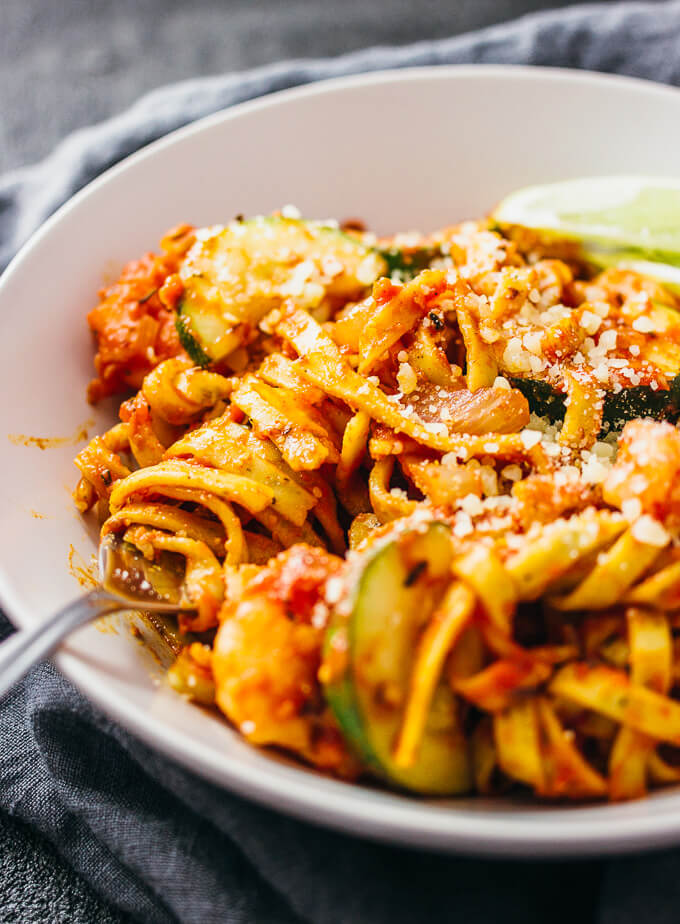 As much as I'm looking forward to the food scene in Nashville, the real reason I'll be there is for the solar eclipse. This is a total solar eclipse and it has been a long time coming. If you live in the United States, you should definitely not miss it. Book your hotel rooms now because most of them are already filled. I booked a vacation rental with a rooftop deck for easy viewing.