Summary:
Cauliflower curry with potatoes is one of my favorite SPICY dry curry meals: it's a fast and easy one pan/one-pot 30-minute dinner with delicious Indian-inspired flavors. What's more, it's also vegan and gluten-free!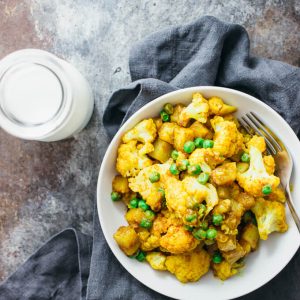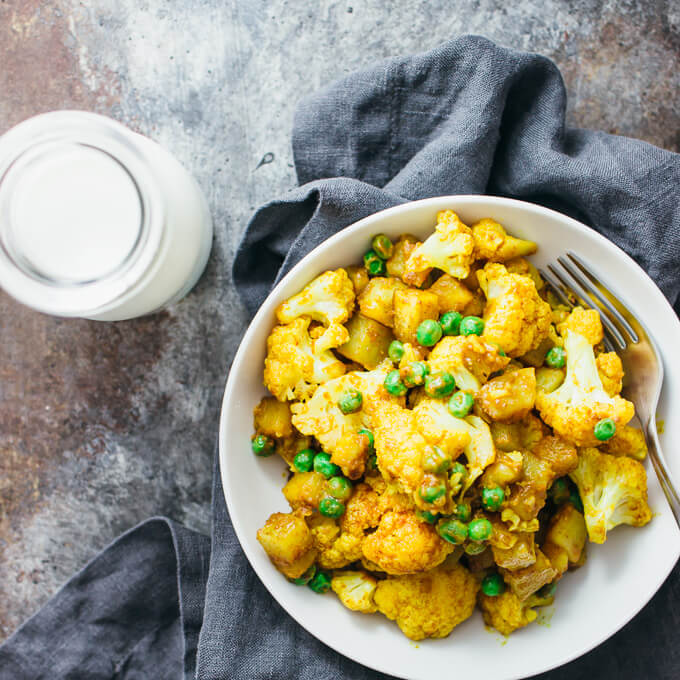 Golden cauliflower curry with potatoes
INGREDIENTS
3

cups

cauliflower florets

separated into 1 inch pieces (about half a head of cauliflower)

2

cups

potatoes

peeled and cubed into 1/2 inch pieces (about 1 Russet potato)

3/4

cup

frozen peas

juice from half a lemon

3

teaspoons

curry powder

1/2

teaspoon

cayenne

1

teaspoon

salt

3

tablespoons

canola oil

3

tablespoons

water
INSTRUCTIONS
Heat cooking oil in a

3 quart saute pan

over medium heat. Add the potato cubes, sautéing for a minute. Add the cauliflower and sauté for another minute. Then add the curry powder, cayenne powder, salt, and water. Stir well.

Reduce the heat to medium-low. Cook covered with a lid until the cauliflower is soft and cooked through, about 10 minutes.

Uncover the pan. Add peas. Turn the heat to medium-high. Cook and stir until the peas are cooked, about 2 minutes. The potato and cauliflower should look dry and nicely curried. Remove from heat. Squeeze lemon juice over the pan. Serve immediately.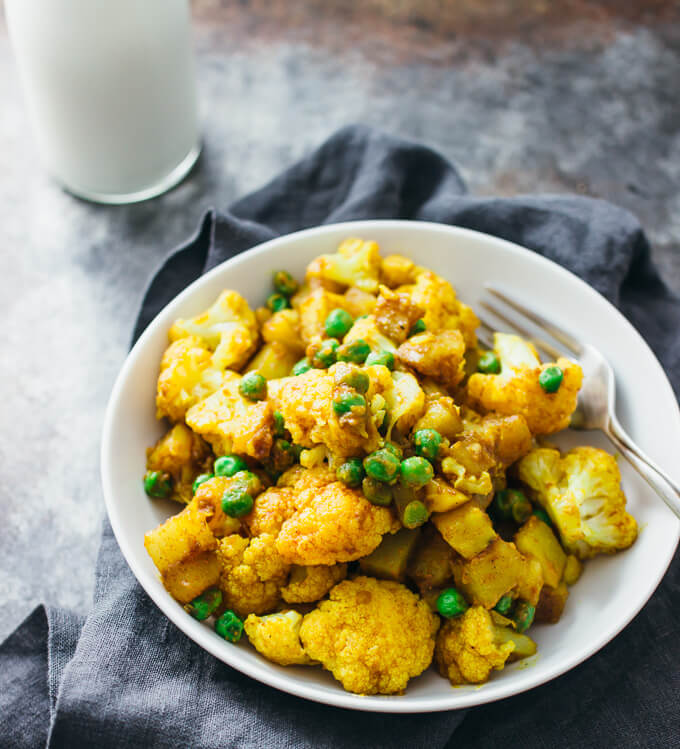 Mr. Savory Tooth bought too much milk this weekend. We ended up with three gallon-sized milk containers in the refrigerator, so we both knew what that meant: time to whip up some REALLY SPICY food so that we'll be forced to drink up a ton of milk to cope with the spiciness. And that's exactly what we did. This cauliflower curry is irresistibly spicy with lots of curry powder and a good pinch of cayenne. It's one of my favorite Indian recipes and I just love eating this.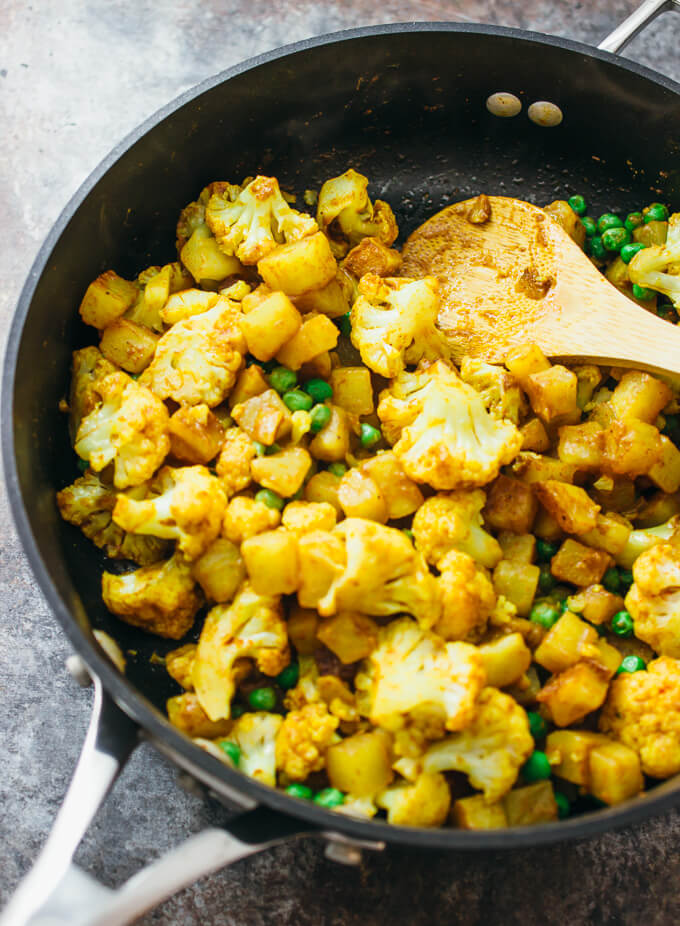 I'm obsessed with one-pan/one-pot meals that are (kinda) healthy, chock full of fresh vegetables, easy and fast to make, and full of bold flavors and spices. This delicious cauliflower curry matches all of those criteria. It takes about 15 minutes for prep work (chopping up the potato and cauliflower) and another 15 minutes for sautéing. Fast. Easy. And I love how it's gluten-free for those with gluten sensitivities and also vegan so it's very accessible for everyone. Also, it's got a generous heaping of pan-seared potatoes. I mean, come on, how can anyone resist?