Summary:
A delicious and easy pan pizza recipe with simple homemade pizza dough -- no kneading required.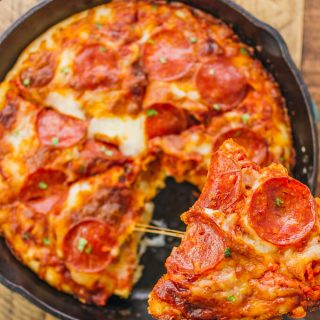 INGREDIENTS
Toppings:
1

cup

pizza sauce

1

cup

shredded mozzarella cheese

12

pieces

pepperoni
INSTRUCTIONS
In a large bowl, combine and whisk together flour, salt, and yeast. Add hot water and stir until the flour is incorporated into the dough. If too dry, add additional hot water. Cover with plastic wrap and let sit at room temperature for 3 hours until doubled in size and puffy.

Oil the bottom of a 10-inch cast iron skillet using 1 tablespoon of canola oil. Evenly sprinkle with yellow corn meal.

Use floured hands to form the dough into a ball. If too sticky, add additional flour until it is manageable. Place the dough ball onto the cast iron pan, and spread it out so that it almost covers the entire bottom of the pan.

Cover the pan with a lid or large plate. Let sit at room temperature for about 2 hours. The dough should have expanded to the edges of the pan. Stretch the dough out to ensure that it fills the whole pan.

Preheat the oven as high as it will go, preferably 550 F. Do not broil.

Top the dough with pizza sauce, then cheese, then pepperoni. Evenly drizzle 1 tablespoon of canola oil on top.

Bake until the top of the pizza is golden brown and bubbly, 10 to 15 minutes. Watch carefully after 10 minutes.

If the bottom of the pizza is not crispy and golden, place the cast iron pan on a stovetop burner over medium heat and cook for a few minutes until crispy.

Optionally garnish the pizza with freshly chopped parsley. Let the pizza cool for 10 minutes before serving.
NUTRITION
383 kcal/serving

PHOTOS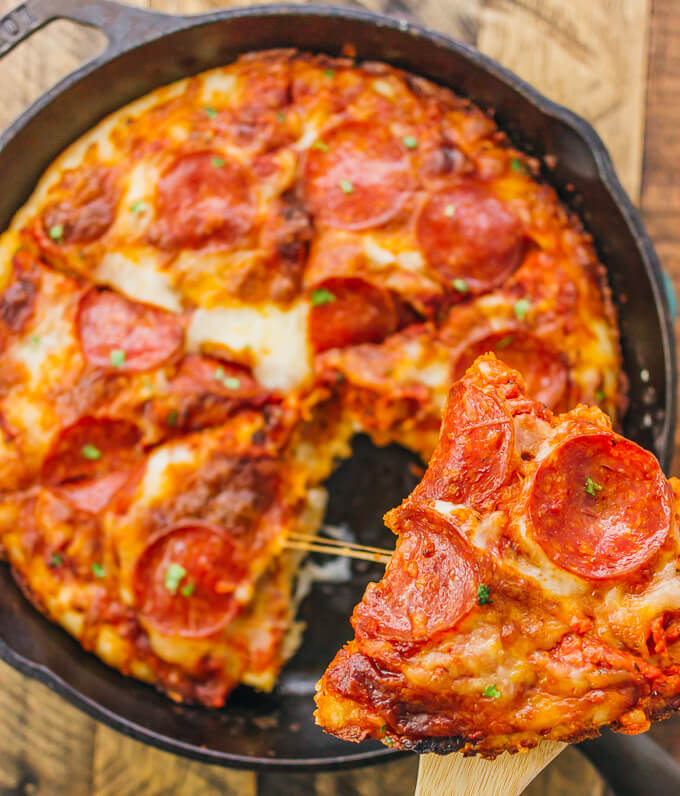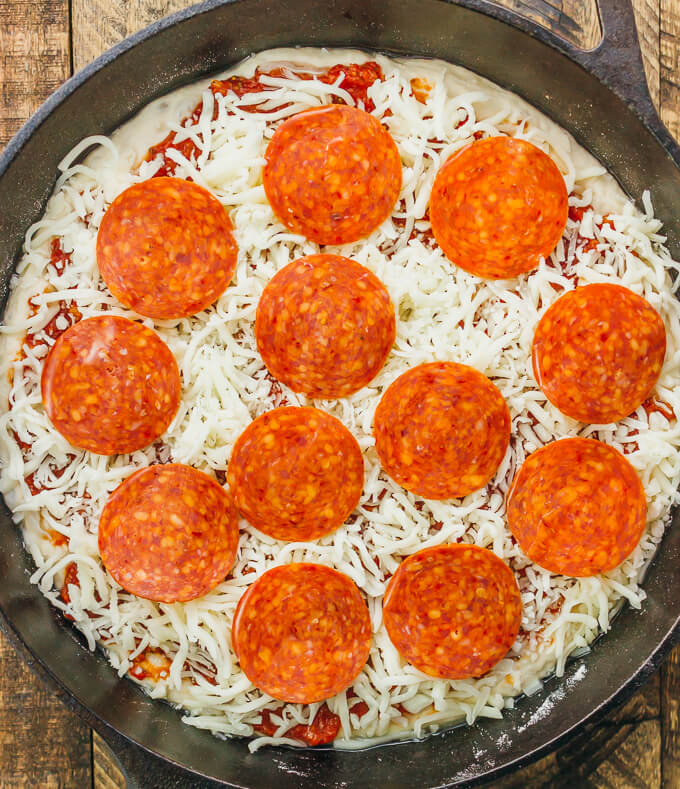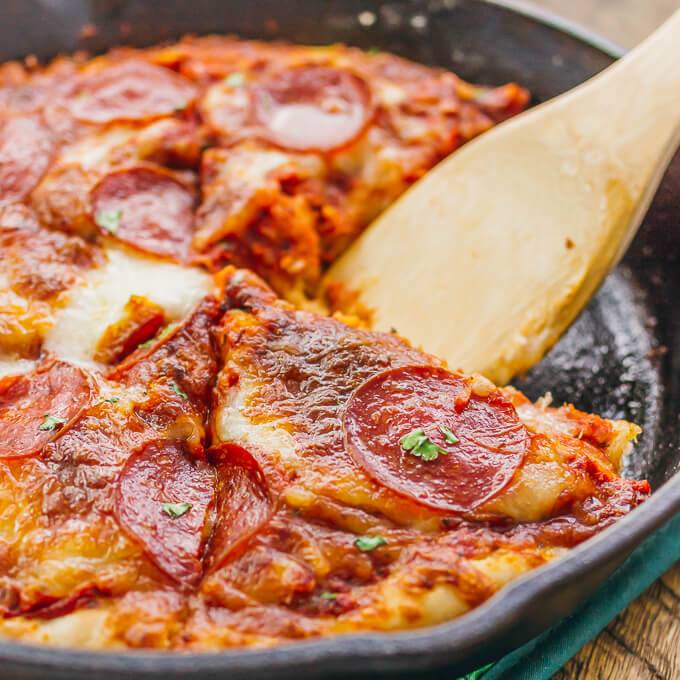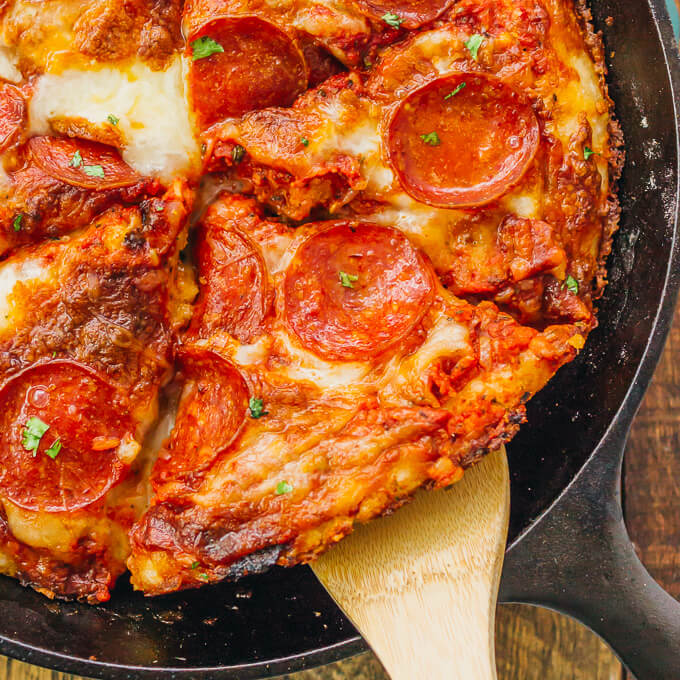 NOTES & TIPS

I recommend measuring out the flour in weight and not volume. If you don't have a digital scale and you are measuring in volume, your dough may turn out to be too dry such that it doesn't stick together into a cohesive dough or too wet and sticky to handle after mixing with water. If that's the case, add additional water or flour in small spoonfuls until the dough becomes manageable.