Note: This is one of my older recipes and is not low carb. Visit my Recipes page for low carb and keto recipes.
Sheep outnumber people in Iceland by a factor of 3, and lamb stew is one of the most popular and traditional dishes in Iceland. After tasting several delicious lamb stews during my recent trip there, this recipe is my best recreation of Icelandic lamb stew! It's very hearty and meaty — the lamb meat is stewed until tender and easily shredded.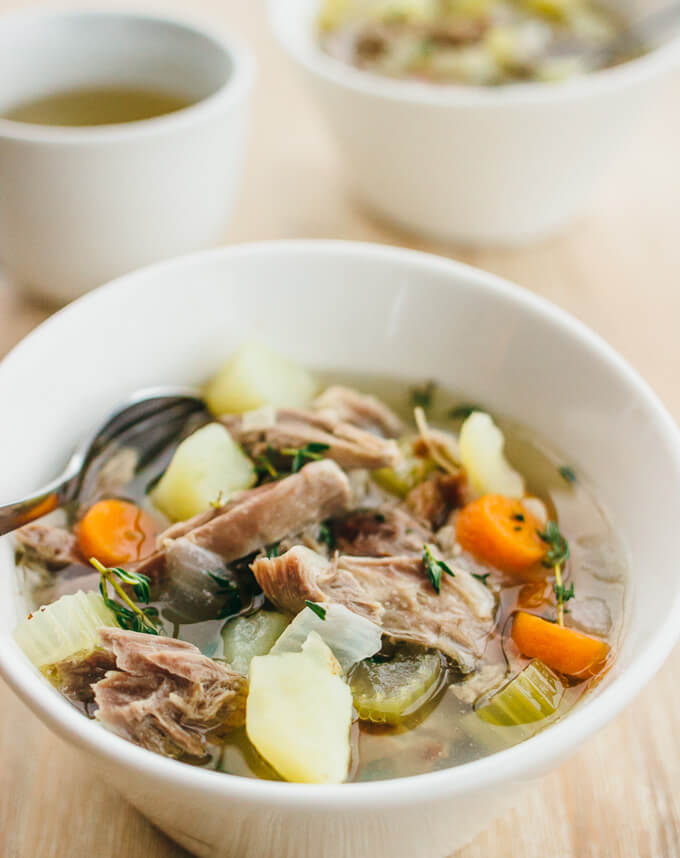 I spent two weeks in Iceland recently, and one of my favorite dishes there was Icelandic lamb stew. It's a very traditional Icelandic dish, and pretty much every chef and family in Iceland cooks lamb stew and has their own recipe on how they like to make it. What they all have in common is really fresh lamb meat.
Sheep in Iceland are free-range and are allowed to roam the countryside during summer. They are literally everywhere, heads down and munching on grass and berries nonstop, and it's impossible to miss them. Their meat is really fresh and flavorful, and I actually developed this recipe during my stay in Iceland so that I could take advantage of the fresh Icelandic lamb meat available in local grocery stores.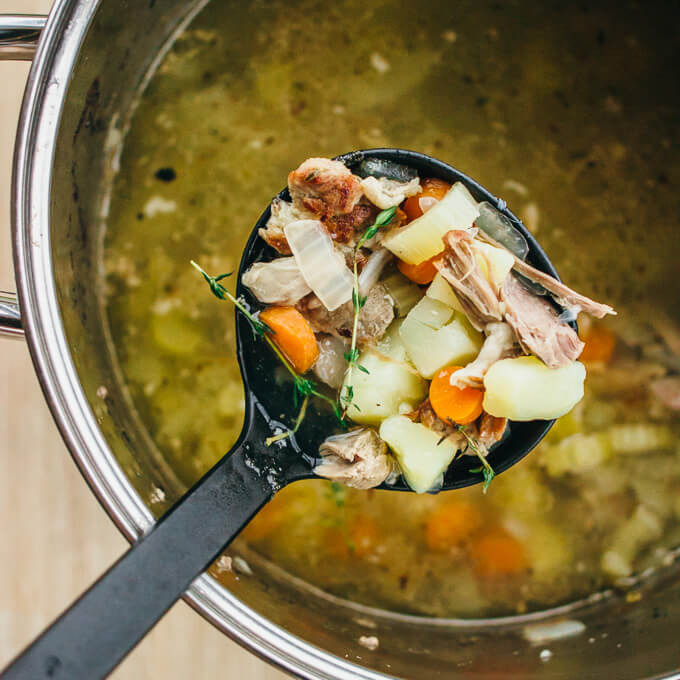 Buying lamb meat in Iceland was also quite the adventure. It involves a lot of Google Translate and making mistakes — the first time, I ended up getting pork meat by accident! The second time, I successfully bought lamb meat and now I can say that I know all of the Icelandic words for "sheep," "lamb," "meat," "harvest," and "pork."

This Icelandic lamb stew recipe is pretty simple and straightforward. If you look at the ingredient list below, you'll only find lamb meat, a bunch of vegetables, garlic, and thyme. The lamb meat flavor really shines with just a few basic ingredients. Don't skip the lamb-searing step below — that's where you get some great flavor!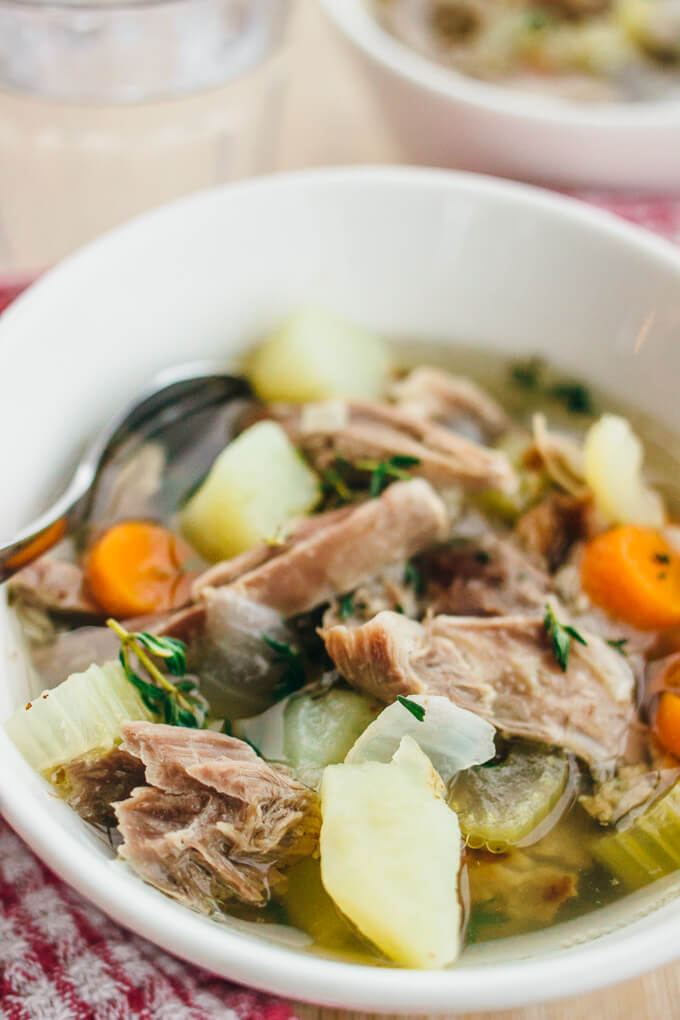 If you prefer a beef stew instead, check out this Instant Pot Beef Stew With Potatoes.
Icelandic Lamb Stew
Hearty and meaty lamb stew — the lamb meat is stewed until tender and easily shredded.
Cook Time
2
hours
20
minutes
Total Time
2
hours
45
minutes
Ingredients
3

pounds

bone-in lamb meat

1.5

pounds

potatoes

chopped

1/2

pound

carrots

chopped

1/2

pound

celery

chopped

1

onion

chopped

1

garlic bulb

minced

10

fresh thyme sprigs

1

teaspoon

salt
Instructions
Place lamb and salt in a large pot. Sear the meat over medium-high heat until it browns and gets a little charred.

Add enough water to the pot to cover the lamb meat, about 15 cups. Bring to a boil and then reduce the heat to let it simmer for 1 hour. Skim off any excess fat that floats to the surface.

Add potatoes, carrots, celery, onion, garlic, and thyme. Add 3 cups of water. Bring to a boil and then reduce heat to simmer until the lamb meat becomes easily shreddable and is falling apart from the bone, about 1 hour.

Remove the bones and discard. Break apart the meat into small chunks. Season some more if necessary, and mix well. Ready to serve!
Tidbit about Icelandic sheep: Like I said earlier, these sheep are EVERYWHERE. You can't drive around Iceland and not notice them. They also love crossing the road. They also love hanging out on the road because it's warm and a little salty to the taste. On my first day exploring Iceland, I saw a bunch of sheep crossing the road right in front of me and they can be really stubborn, so you have to honk loudly to get them to hurry up while crossing the road!
Here's a photo of Icelandic sheep crossing in front of my car: