Summary:
These LOADED Mexican nachos are super savory and hearty with shredded chicken, diced tomatoes, a splash of corn, sliced jalapeño, and plenty of shredded cheese. This is the perfect recipe for making baked nachos that are a crowd favorite.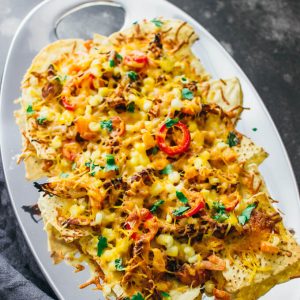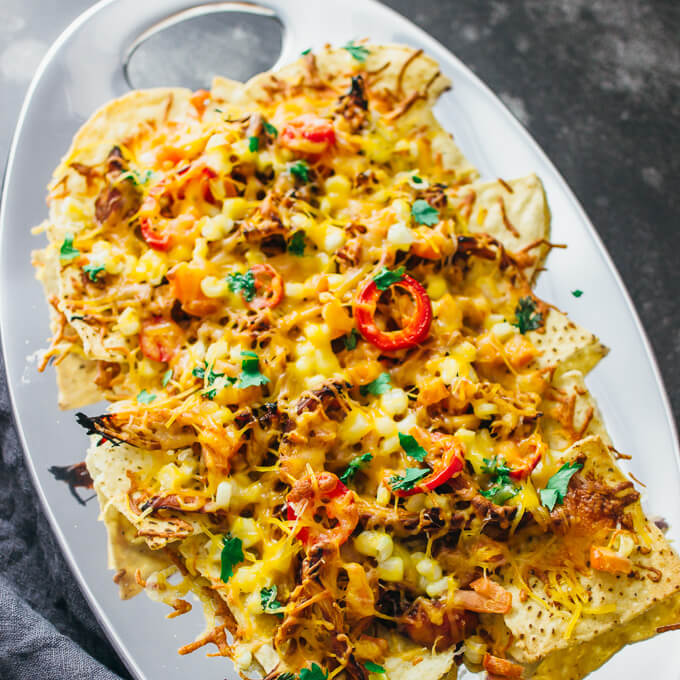 INGREDIENTS
4

ounces

tortilla chips

1

pound

cooked chicken

shredded and mixed with 5 tablespoons of barbecue sauce

1

roma tomato

diced

1/2

cup

corn

1

jalapeño

seeded and thinly sliced

1

cup

Mexican blend

sharp cheddar, monterey jack, asadero, queso blanco cheese, shredded

fresh cilantro leaves

for garnish
INSTRUCTIONS
Preheat the oven to 400 F.

Distribute tortilla chips in a single layer on a baking tray or pan. Then distribute the chicken, tomatoes, corn, jalapeños, cheese, and cilantro on top of the tortilla chips.

Bake until the jalapeño slices are cooked, about 10 to 15 minutes. Remove from the oven, optionally sprinkle some more cheese on top, and serve immediately.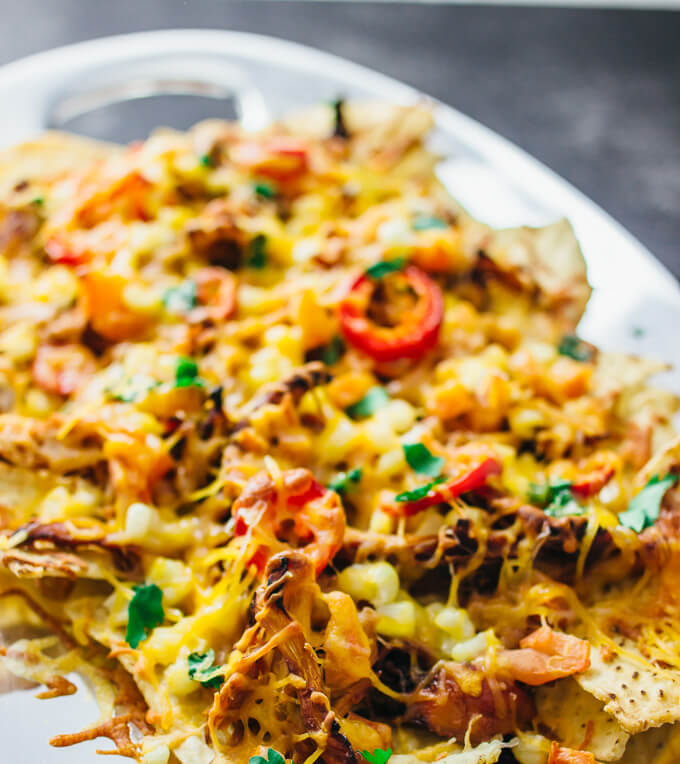 Nachos are so easy and simple to make at home, and I'm always recommending that people make their own! All that's involved is sprinkling your favorite ingredients (think chicken, ground beef, salmon, cheese, cilantro, tater tots, Mexican-inspired ingredients, etc.) over a layer of tortilla chips. The you can either pop it into the microwave for a few minutes OR you can bake the nachos in the oven. Both are fast methods and having tried both ways, I definitely recommend baking them if you have the time. In-oven nachos develop this nice crispiness that I love.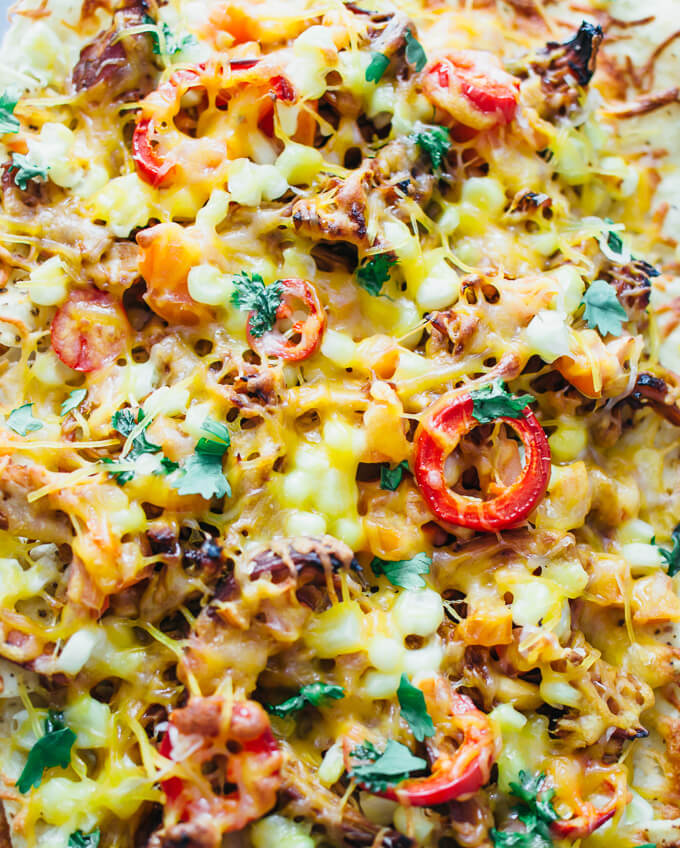 Regarding the meat component of this dish, you should use cooked chicken that can be easily shredded and then mixed with your favorite sauce (such as barbecue sauce or enchilada sauce). Here are a few options:
Use a slow cooker to cook raw chicken for 4 hours on high heat
Rotisserie chicken from the supermarket
Grilled chicken or any cooked chicken that you already have
Then all you need to do is shred the cooked chicken using two forks, lather with some sauce, and distribute over the tortilla chips as you assemble the nachos.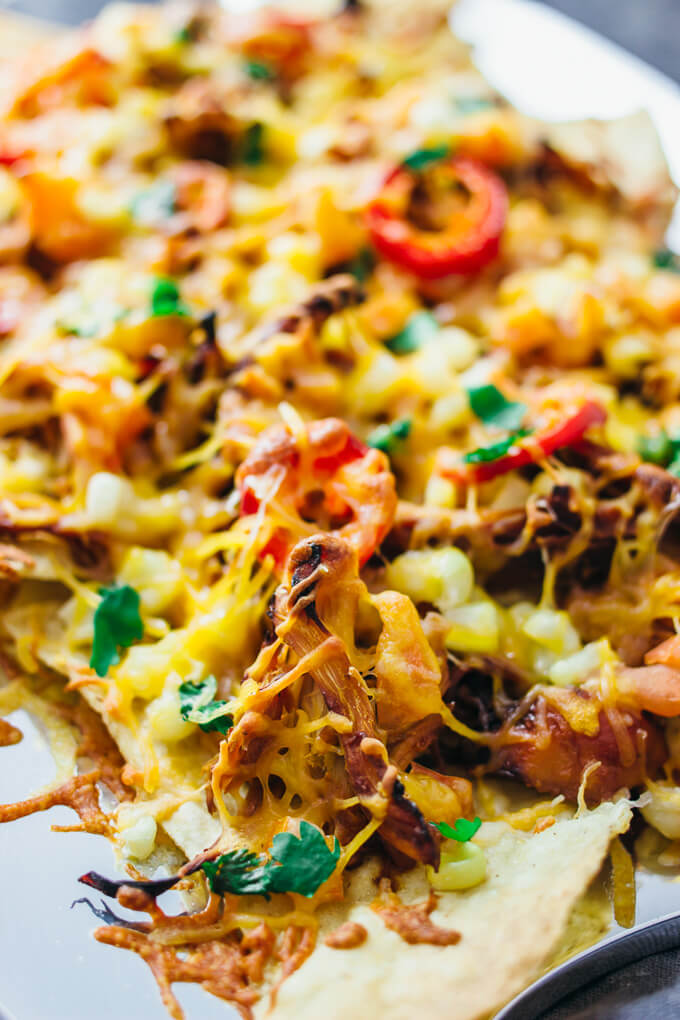 These loaded Mexican nachos are also great for parties — it's so easy to whip up a big batch of these in the oven.