Note: This is one of my older recipes and is not low carb. Visit my Recipes page for low carb and keto recipes.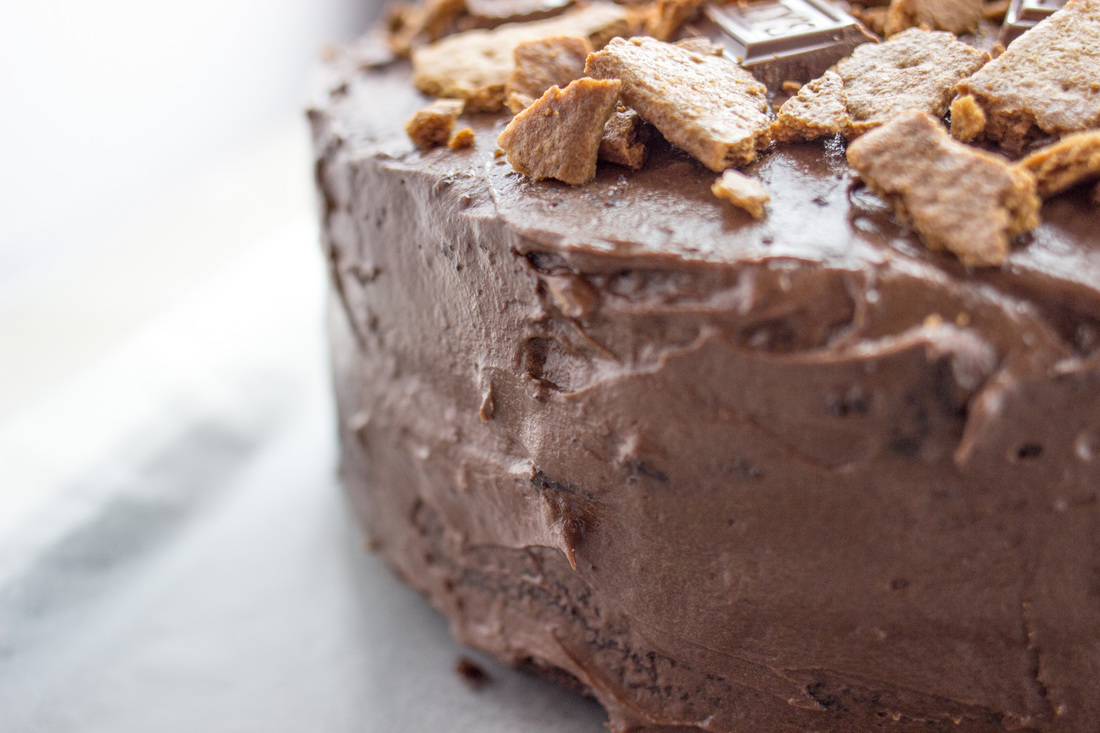 Mr. Savory Tooth made a delicious and rich chocolate graham cracker cake this weekend. Like him, the cake recipe is complex but totally worth it!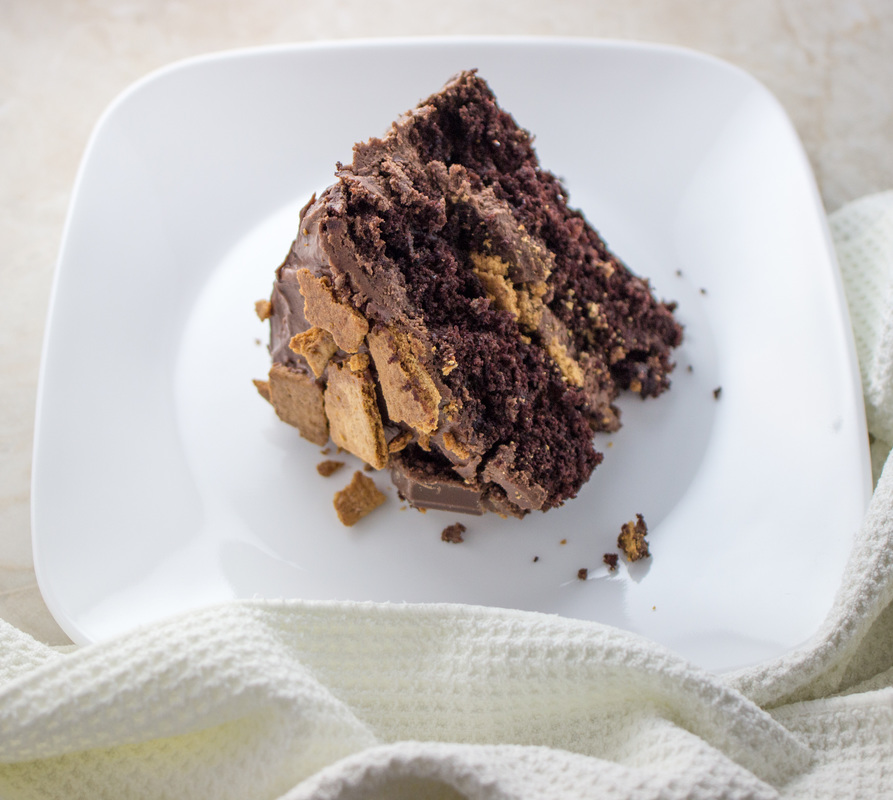 While he made this cake, I dutifully took notes and photographs when possible. He is definitely a messier cook than I am.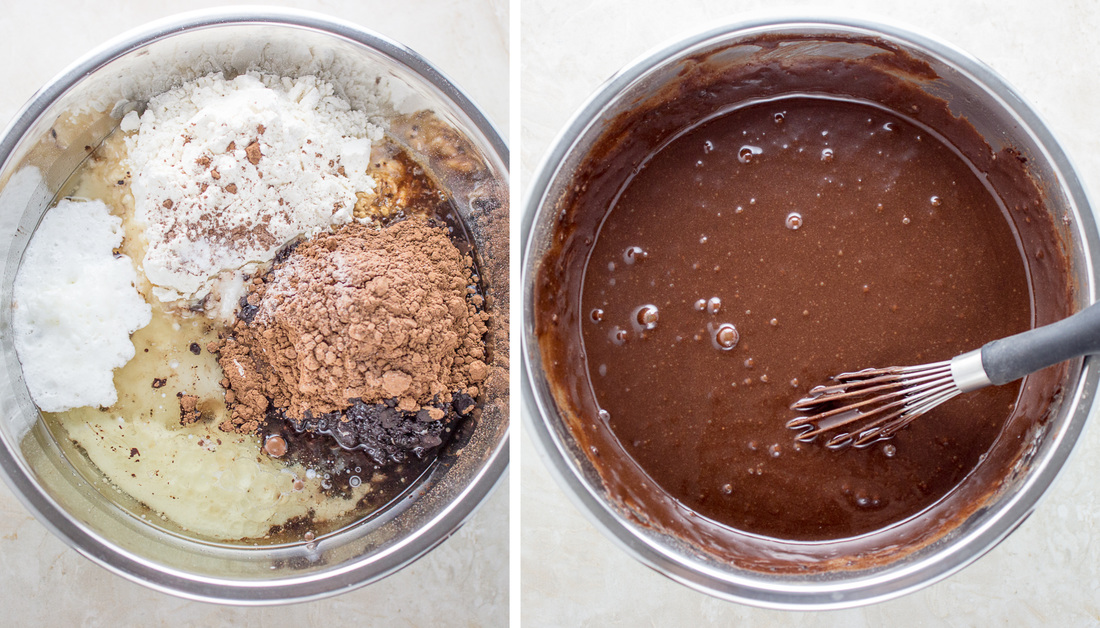 This is a two-layer cake, with each layer being a thick, moist, and rich chocolate layer. We baked them in two 9-inch round cake pans.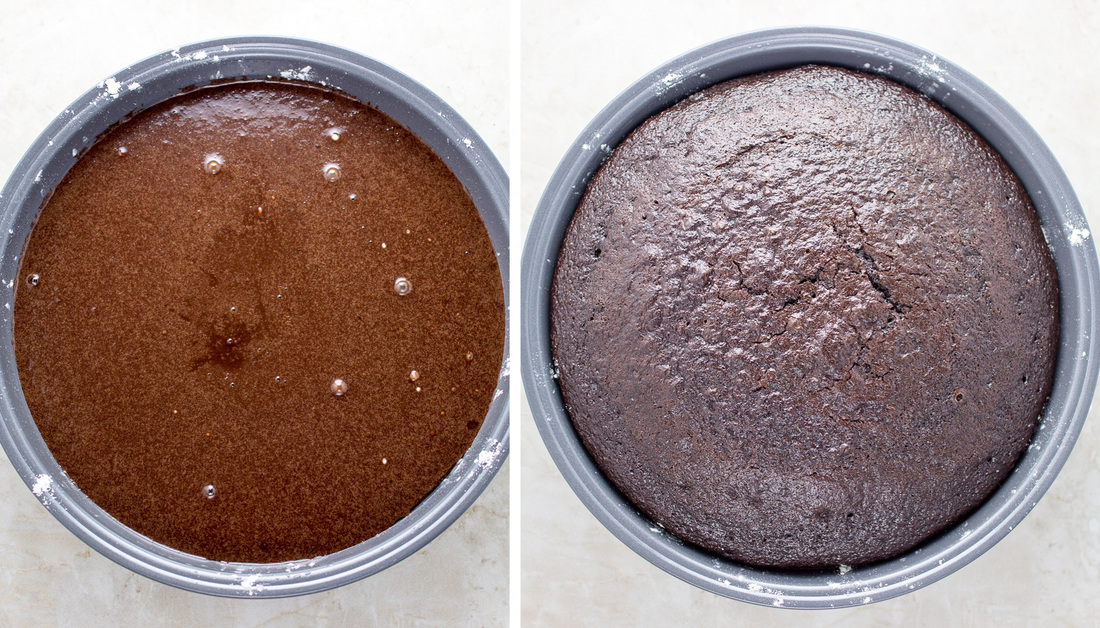 The two layers are separated by frosting and graham crackers. Let me talk about the graham crackers: they are toasted in the oven and have this amazing smoky crunch and flavor. Definitely reminds me of s'mores. Hard to resist gobbling them up right then and there.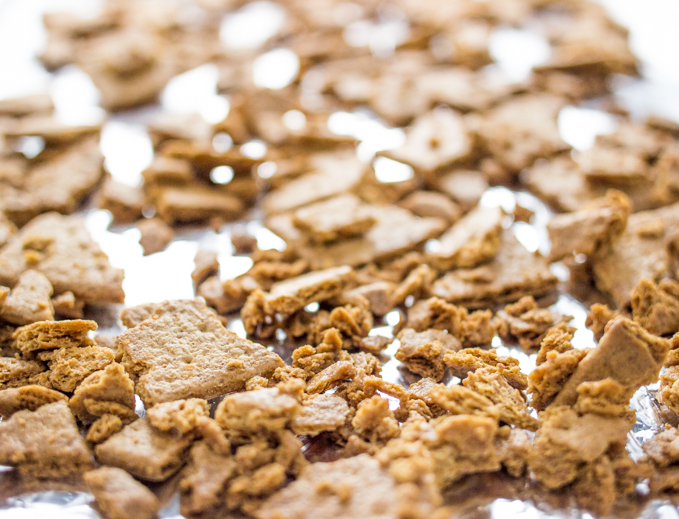 Then the top of the cake has more graham cracker bits and also pieces of a Hershey's bar.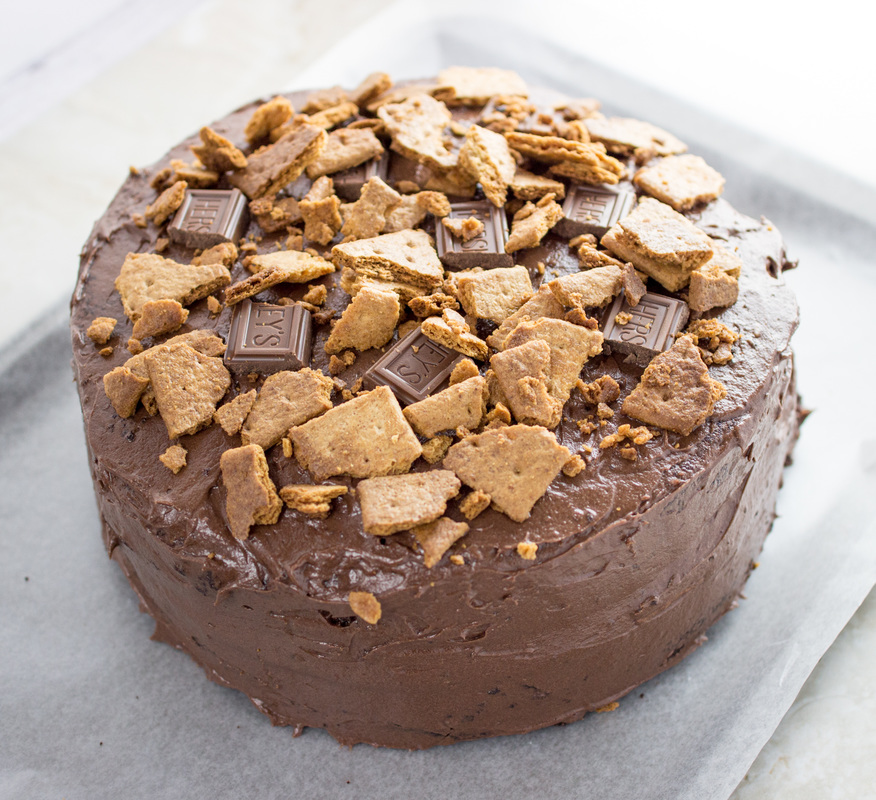 Like I said, lots of work, and probably not something I would make often (so much sugar!), but definitely for special occasions like birthdays.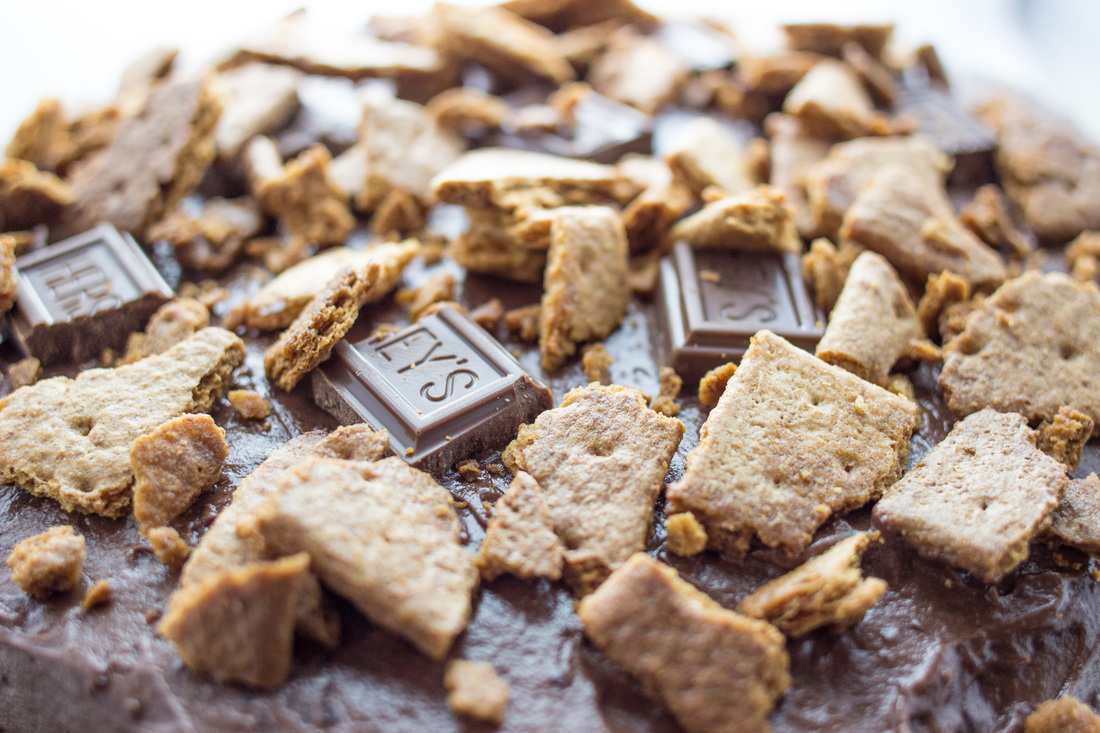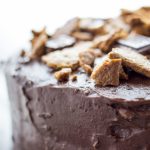 Milk chocolate frosted graham cracker cake
A delicious and rich chocolate graham cracker cake, perfect for birthdays and other occasions.
Ingredients
For the filling and topping:
8

whole graham crackers

1

Hershey's bar

2

tablespoons

butter
Instructions
For the cake:
Oil and flour two 9" baking pans and set aside.

Preheat oven to 350 F.

Add all cake batter ingredients except the boiling water into a mixing bowl.

Beat by hand with a wire whisk, until batter is completely combined and smooth.

Add the boiling water and whisk just until blended. The batter should appear quite watery.

Evenly pour the batter into the prepared pans.

Bake until a toothpick inserted into the center comes out clean, about 30 minutes.

Cool slightly for 10 minutes.

Invert cakes onto a cooling rack to cool completely. It is done cooling when the cake is cool to the touch, about 2 hours.
For the frosting:
If the butter is not already soft and warm, microwave until it is soft but not liquid - about 25-30 seconds if it's refrigerated.

Beat butter in a medium-size mixing bowl until creamy. This is easiest with a wooden spoon.

Add in everything else and beat until smooth and creamy.

Separate into 2/3 and 1/3 portions for the outer frosting and interior frosting, respectively.

Set aside.
For the filling and topping:
Keep oven at 350 F.

Crush graham crackers to medium chunks - use a ziploc bag and rolling pin or mallet, or hands; don't make them too fine.

Melt butter to liquid and pour over the graham crackers in a medium bowl, then gently stir until evenly coated.

Spread the buttered graham crackers onto a baking sheet and bake for 8-10 minutes until toasted light brown.

Let cool.

Break the Hershey's bar into 1/2 squares or smaller.

Set aside half of the graham crackers and Hershey's for the filling, and save the rest for the topping.
For the assembly part:
Once the cake layers are completely cooled, slightly trim the tops level, slicing horizontally, and brush away the crumbs.

Carefully set the first layer on a cake plate, upside down - a cooling rack may be of help to flip.

Place strips of wax paper along the edges to keep the plate from getting messy.

Spread 1/3 of the frosting over the top of this layer, starting in the middle and spreading outwards.

Evenly place half of the graham crackers and Hershey's pieces on top.

Add the second cake layer, upside down, on top of this frosted first layer, then press down gently.

Frost with 2/3 of the frosting, starting at the center and evenly spreading out and down from there.

Sprinkle the remaining graham crackers and Hershey's pieces on top.

Remove the strips of wax paper.

If possible, allow the cake to sit covered overnight in the refrigerator for best results.

Eat.