Summary:
A classic cheesecake recipe with dashes of lemon and a blueberry swirl.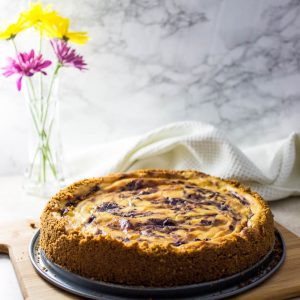 INGREDIENTS
For the graham cracker crust:
For the cheesecake filling:
16

ounces

cream cheese (2 packages)

2

eggs

1/2

cup

white sugar

1/2

teaspoon

vanilla extract
lemon peel from 1 lemon, finely grated

1

tablespoon

lemon juice
INSTRUCTIONS
Make the crust: Preheat the oven to 325 F. Mix the crust ingredients in a mixing bowl. Transfer to a greased and floured springform pan, and use a measuring cup to press down onto the bottom and sides (up about 1 inch) of the pan. Bake for 10 minutes.

Make the filling: Using a hand mixer, beat all of the filling ingredients except the eggs until blended. Add eggs and beat until blended. Pour the filling onto the crust.

Add the blueberries: Cook the blueberries in a small saucepan over medium heat. When they warm up, stir and crush the blueberries. Pour spoonfuls of the blueberry liquid over the cheesecake, and use a knife to add swirl patterns.

Bake the cheesecake: Bake the cheesecake at 325 F until the top turns golden-brown, about 60 minutes. To prevent cracking during baking, add a 1-quart baking dish filled with water and place next to the cheesecake in the oven. Let cool for a few hours and refrigerate before serving.
NUTRITION
425 kcal/serving

PHOTOS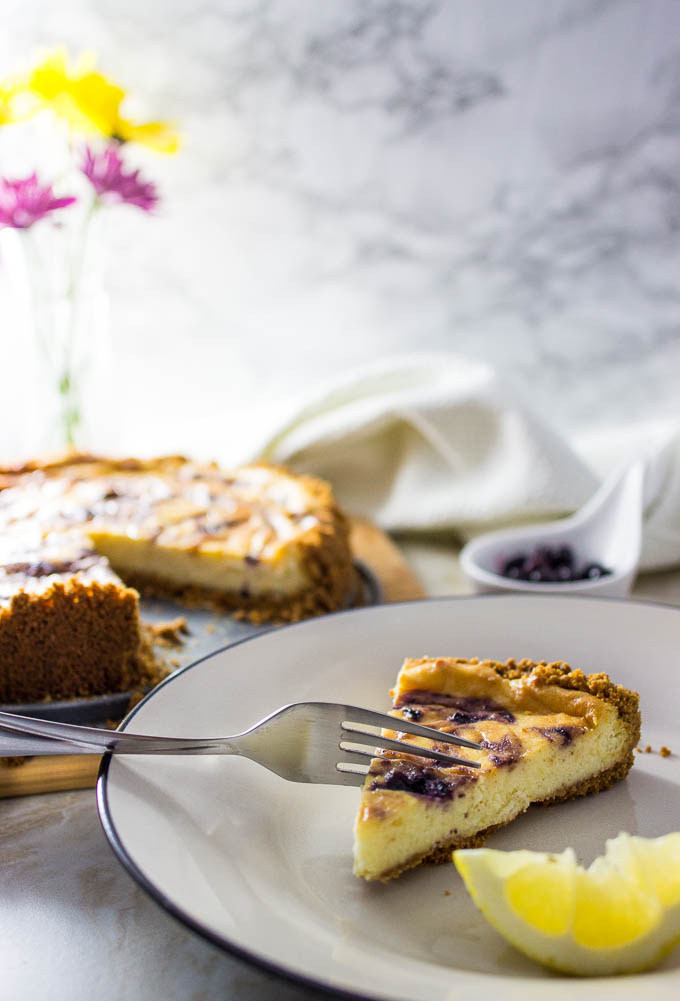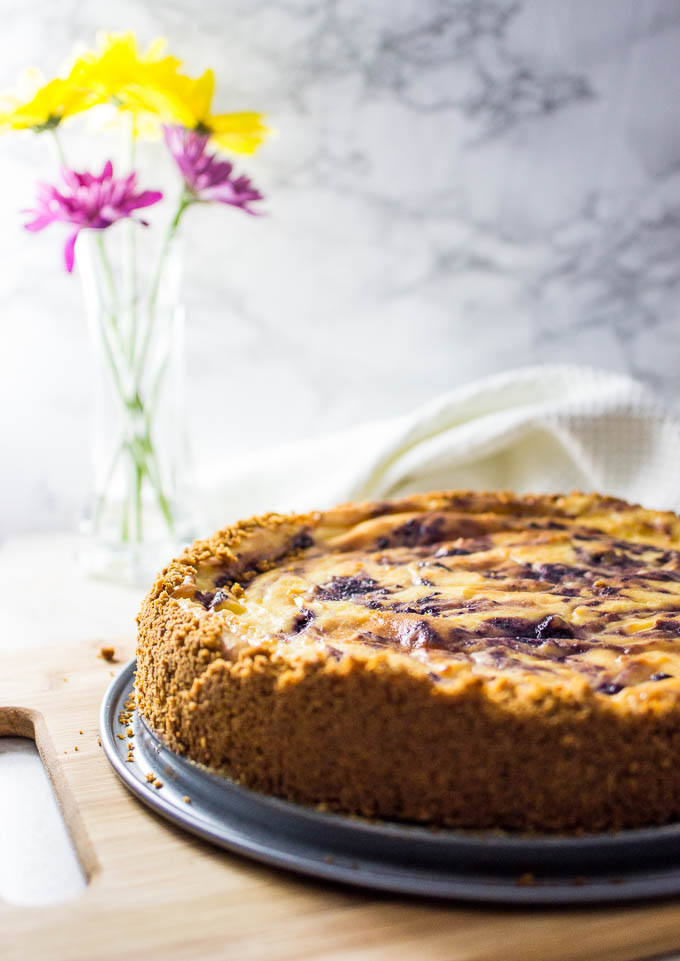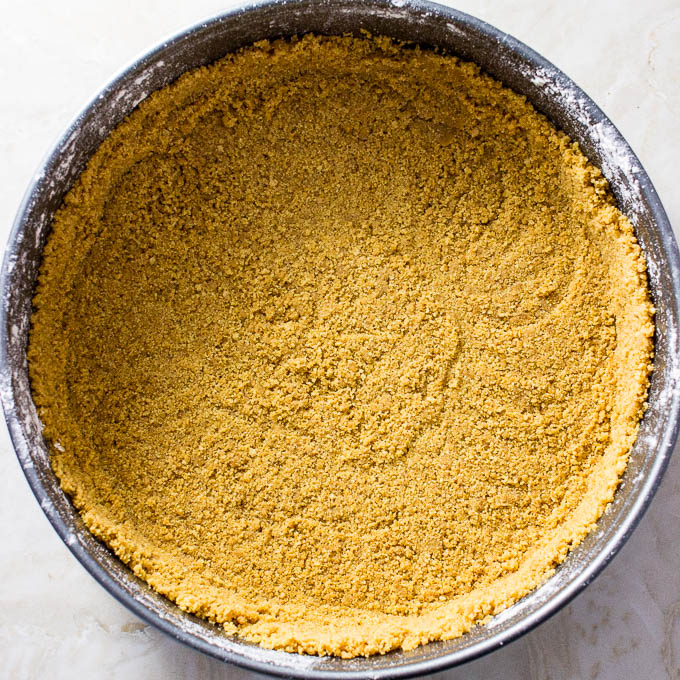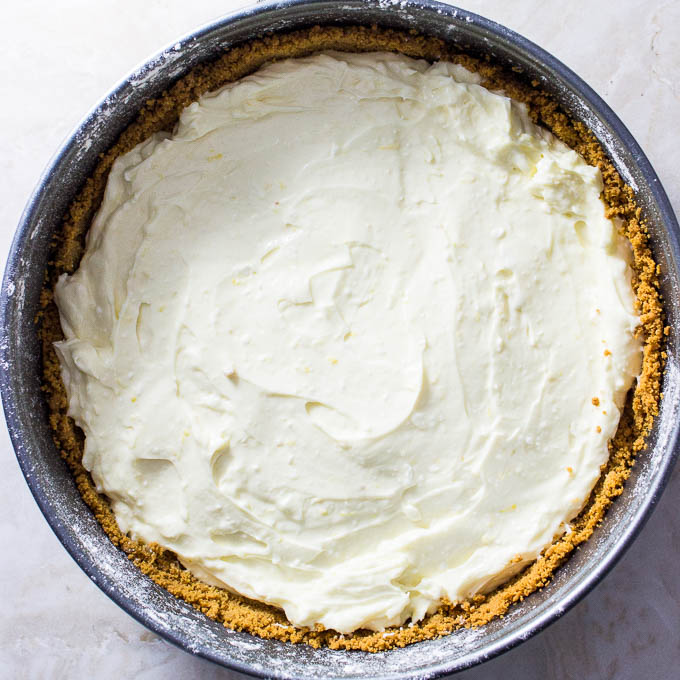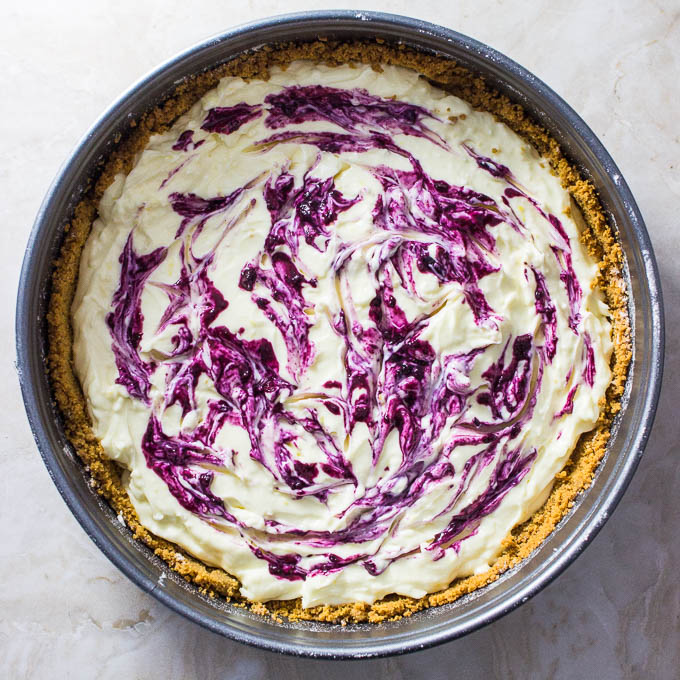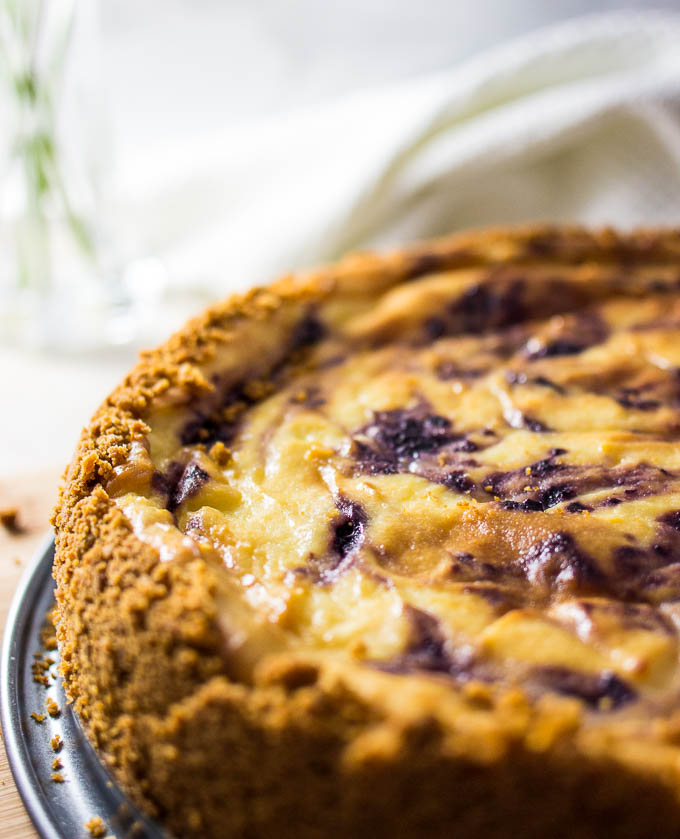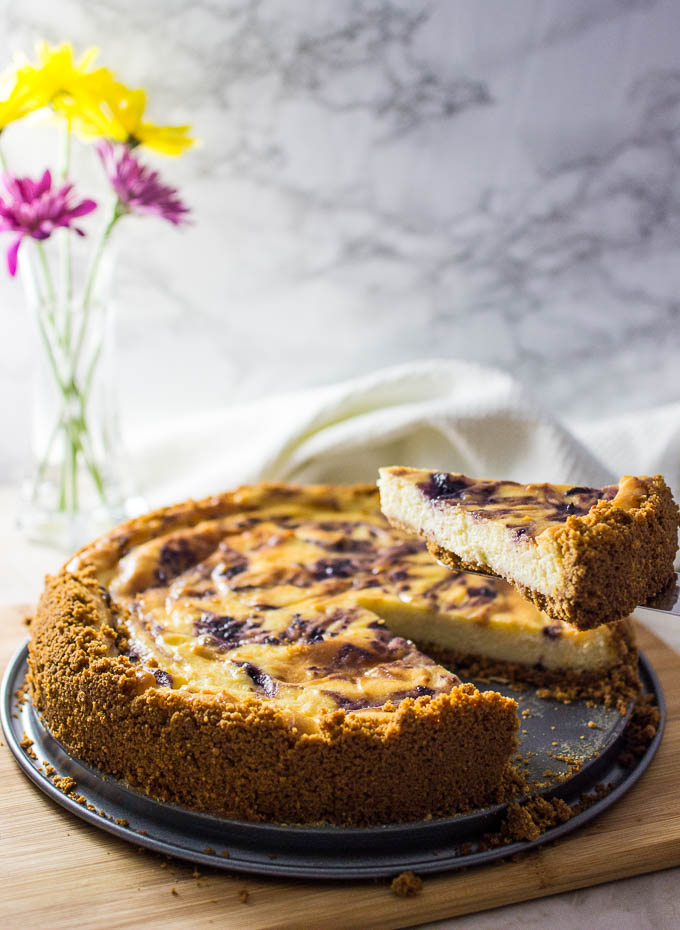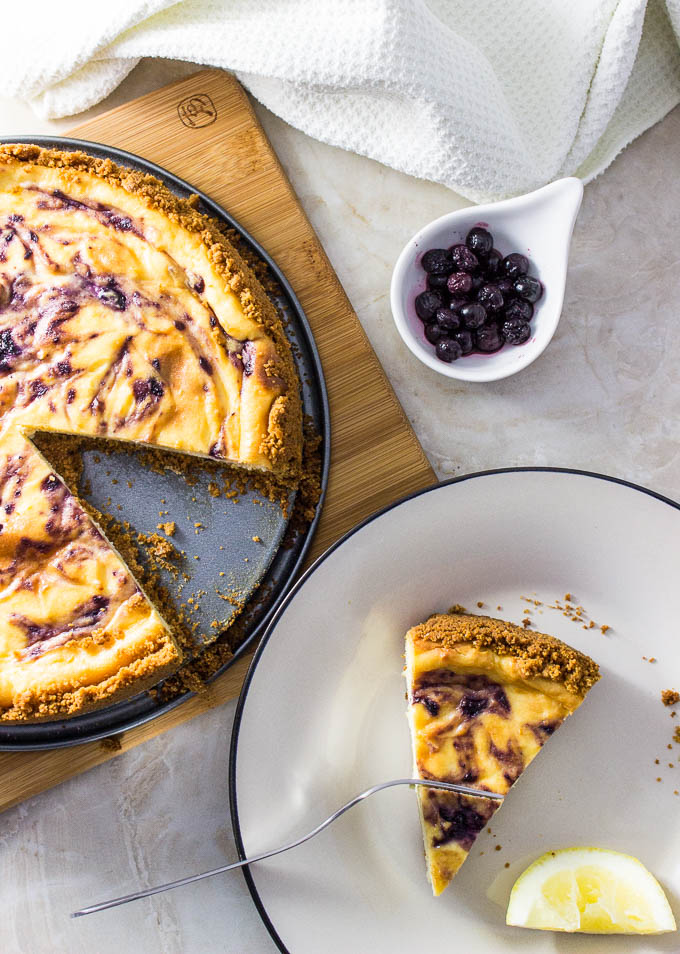 NOTES & TIPS

To avoid lumps in your cheesecake filling, let the cream cheese and eggs come to room temperature prior to mixing. Letting them sit out on a kitchen counter for 2 hours will do the trick.
To avoid cracks on your cheesecake surface, add a baking dish filled with water and set it next to the cheesecake pan.