Summary:
This recipe makes a simple raspberry-flavored mousse that anyone on a keto or other low carb diet can enjoy, with 4 grams of net carbs per serving. It has a light and airy texture, not too sweet with a prominent raspberry flavor.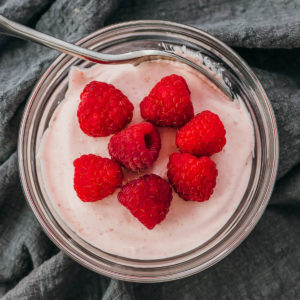 INGREDIENTS
INSTRUCTIONS
Bloom Gelatin: Add gelatin and water to small bowl. Set aside to allow gelatin to bloom, about 5 minutes.

Make Raspberry Mixture: Process raspberries in blender until smooth. Transfer raspberry puree to small saucepan, using rubber spatula to scrape down blender. Add sweetener and salt. Place saucepan over medium heat and stir frequently until sweetener is dissolved and mixture begins to bubble around edges, a few minutes. Turn off heat, and whisk in gelatin mixture. Transfer raspberry-gelatin mixture to clean bowl and refrigerate uncovered for 30 minutes to cool.

Chill & Serve (Note 6): Divide mousse among 4 serving cups or bowls. Cover and chill overnight to thicken. Optionally top with raspberries, and serve cold.
NUTRITION
Makes 4 Servings
Amount Per Serving (1/2 cup):
| | |
| --- | --- |
| Calories 220 (87% from fat) |   |
| Total Fat 22g | 33% |
|    Saturated Fat 14g | 69% |
| Cholesterol 67mg | 22% |
| Sodium 90mg | 4% |
| Net Carb 4g |   |
| Total Carb 6.5g (Note 7) | 2% |
|    Dietary Fiber 2.5g | 11% |
|    Sugars 3.5g |   |
| Protein 2g |   |
PHOTOS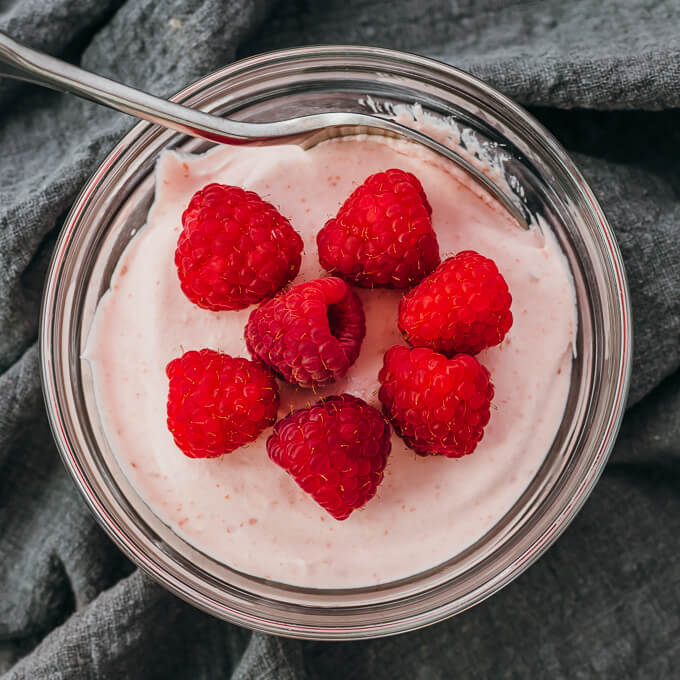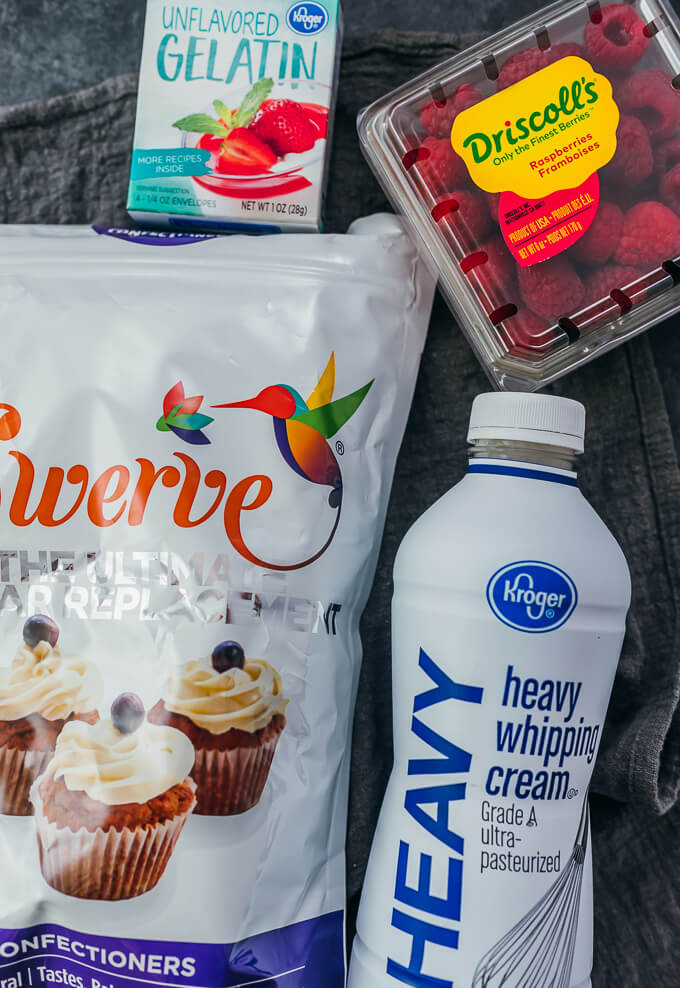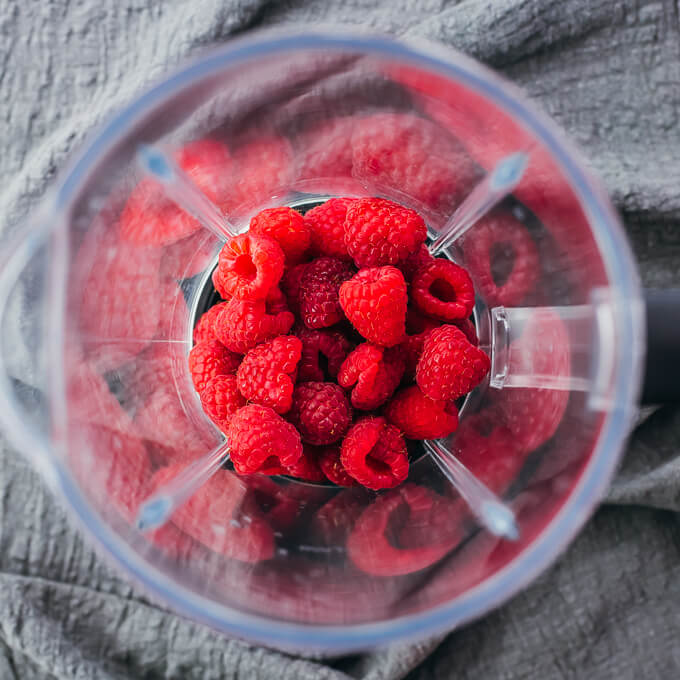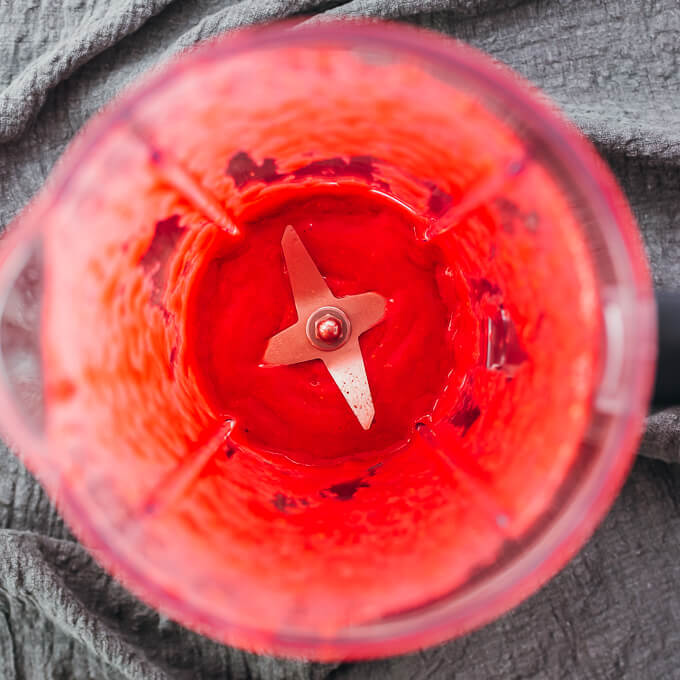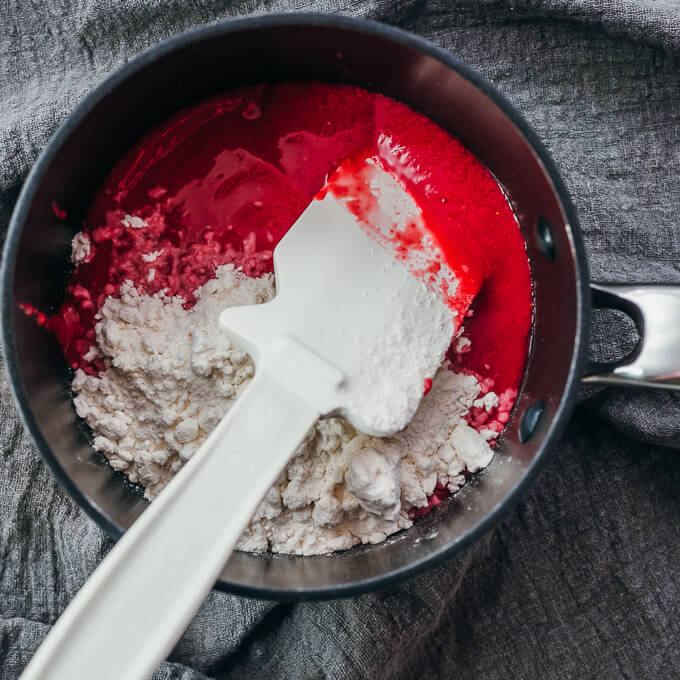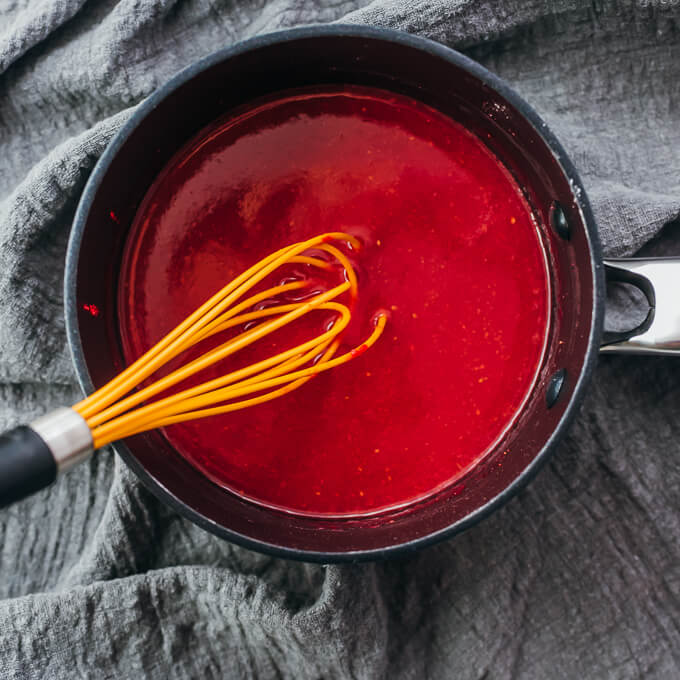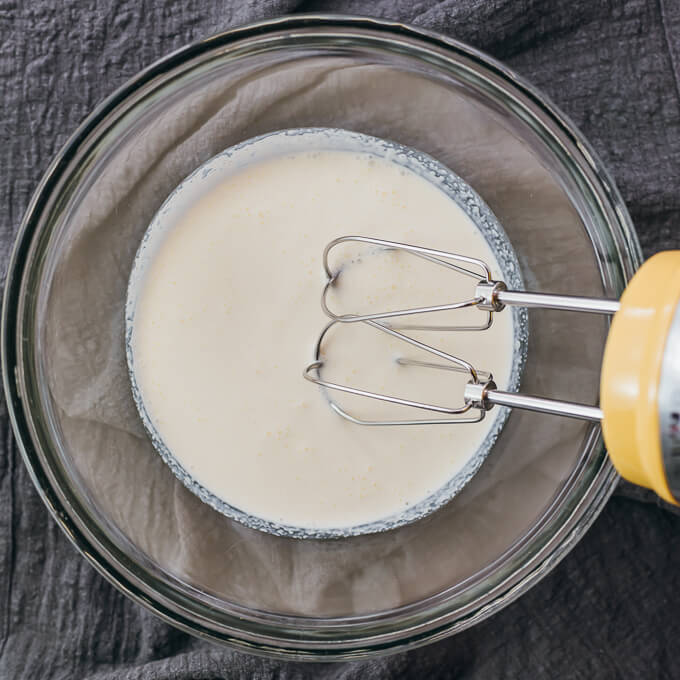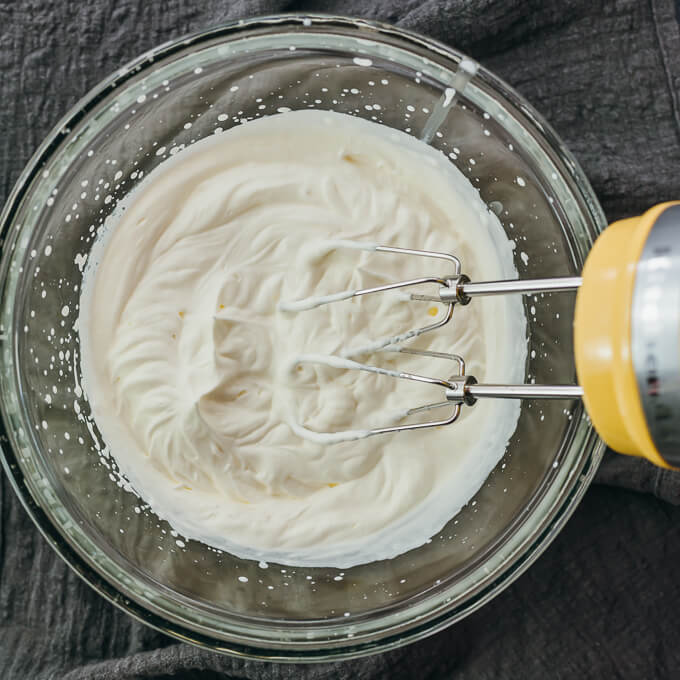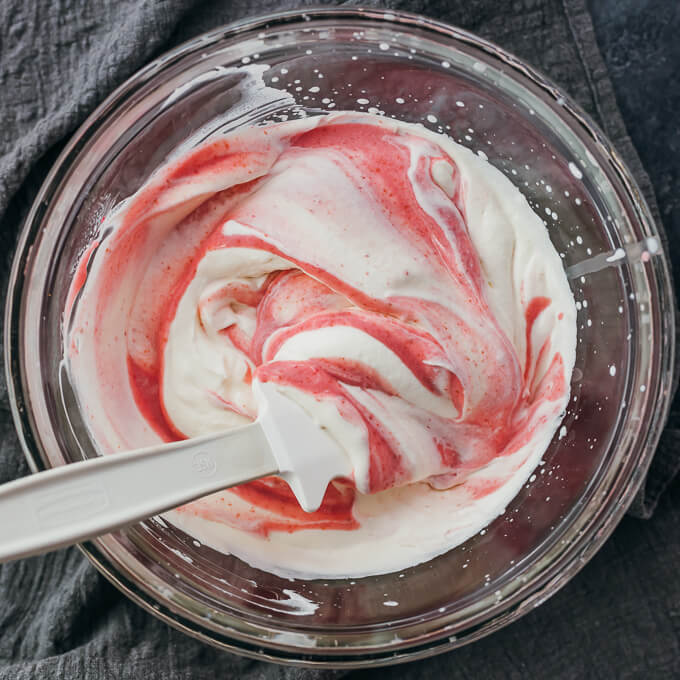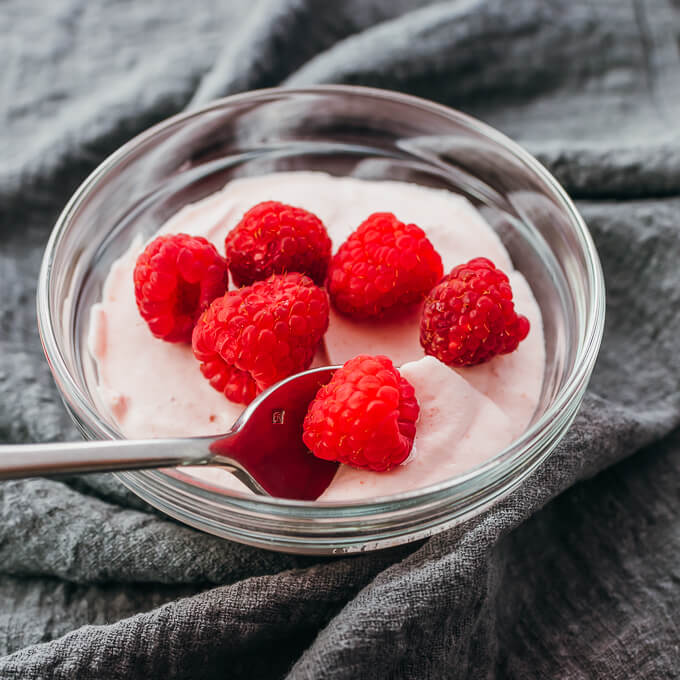 NOTES & TIPS
(1) Raspberries. About 6 ounces weight. I use fresh, not frozen. I haven't tested other fruit, but it's likely that other berries (strawberries, blueberries, blackberries) will also work well.
(2) Sweetener. About 1.7 ounces weight. Confectioners Swerve is a dry sweetener that measures the same as regular powdered sugar; it's not the same as pure erythritol, which is about 70% as sweet. Note that by volume, confectioners (powdered) sweeteners measure differently than granulated sweeteners since they pack differently into a measuring cup. You can make powdered sweetener by running granules through a blender like a Nutribullet. If you are using a different brand of sweetener, check its packaging to see how its sweetness compares.
(3) Gelatin. I use unflavored gelatin powder by the Kroger brand; one teaspoon is about 3.5 grams. Gelatin comes in small boxes with individual packets, typically found in the baking aisle of U.S. grocery stores.
(4) Beating Cream. I use a 5-speed KitchenAid hand mixer, starting at low speed to avoid splashing, and increasing to higher speeds as the cream thickens. It takes about 5 minutes until "stiff peaks" form — this means that the cream is aerated enough such that the peaks stand up straight when you lift a beater out of the cream.
(5) Folding. I use a rubber spatula to gently combine the raspberry mixture and whipped cream by "folding" — this means I use the spatula to scoop along the bottom of the bowl, bringing the mixture up and turning it over itself. This is a less vigorous action than stirring, and allows the two mixtures to combine without deflating the whipped cream.
(6) Serving. The mousse is best when it has chilled overnight, giving it a thicker texture (otherwise it will be too soft), so I recommend making it a day in advance. You can serve it with fresh berries or topped with crumbled cookies like low carb pecan sandies or butter cookies. Mousse leftovers should be covered and stored in the refrigerator, and enjoyed within a few days.
(7) Carbs. The nutrition calculation assumes you are using Swerve or a similar erythritol-based sweetener that uses sugar alcohols, whose carbs are non-impact and therefore not included in the nutrition estimate. Apps that count sugar alcohols will show a higher number of carbs.
(8) Recipe Inspiration. This recipe is adapted from Ralph's magazine.