Summary:
Tasting similar to dry shortbread cookies, these deliciously nutty Pecan Sandies with almond flour are perfect for anyone looking for an easy low carb dessert with only six ingredients.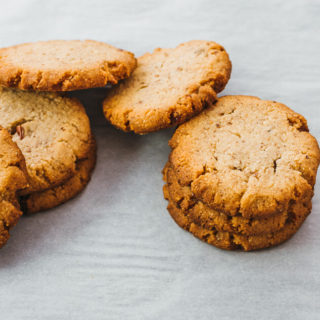 NUTRITION
Makes 10 Servings
Amount Per Serving (1 cookie):
| | |
| --- | --- |
| Calories 130 (90% from fat) | |
| Total Fat 13g | 20% |
|    Saturated Fat 3g | 17% |
| Cholesterol 12mg | 4% |
| Sodium 40mg | 2% |
| Net Carb 1g | |
| Total Carb 2.5g (Note 4) | 1% |
|    Dietary Fiber 1.5g | 6% |
|    Sugars 0.5g | |
| Protein 2g | |
PHOTOS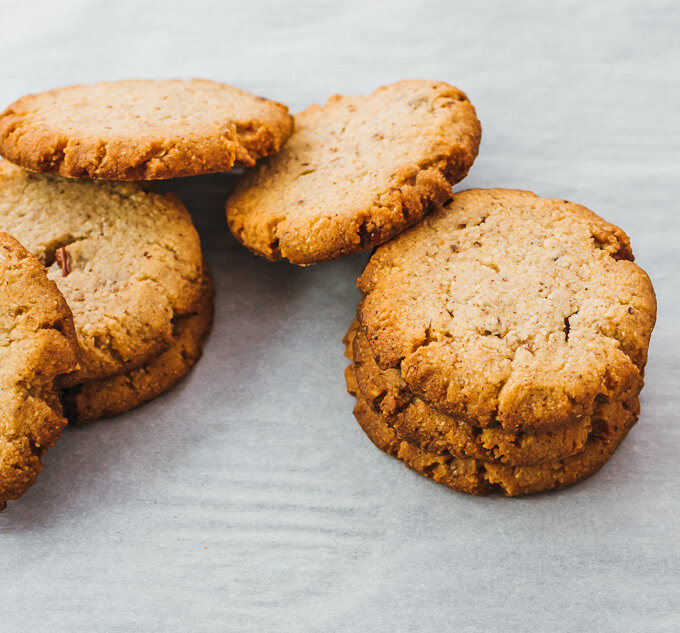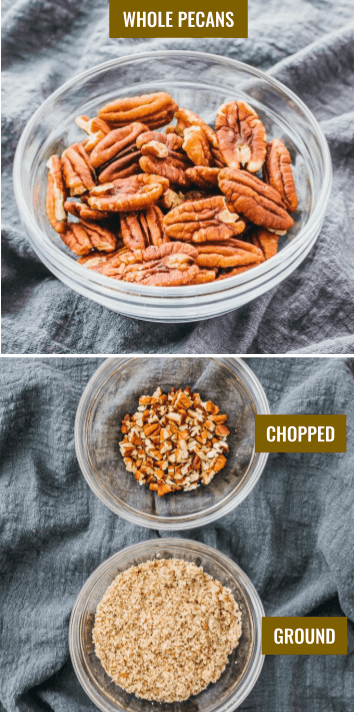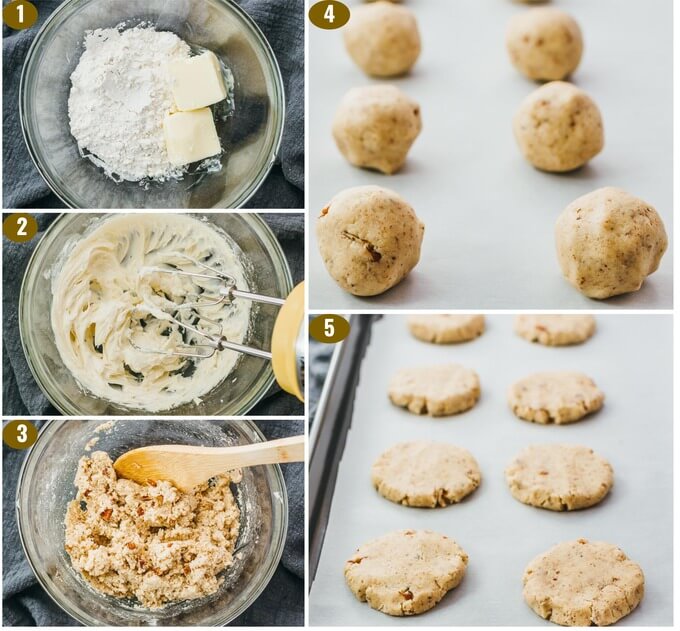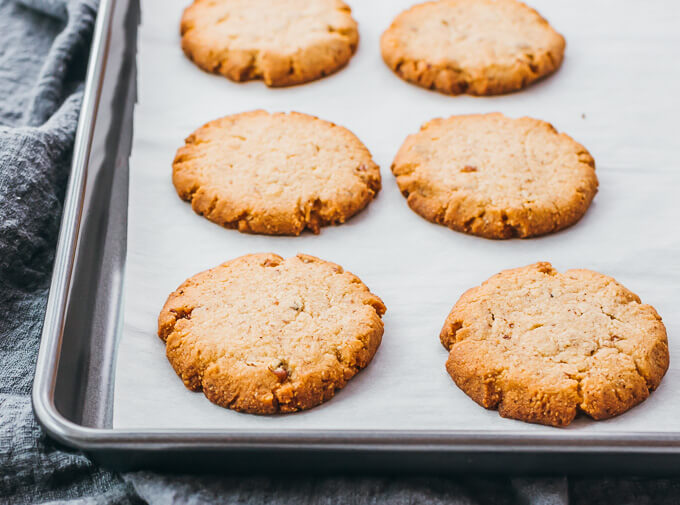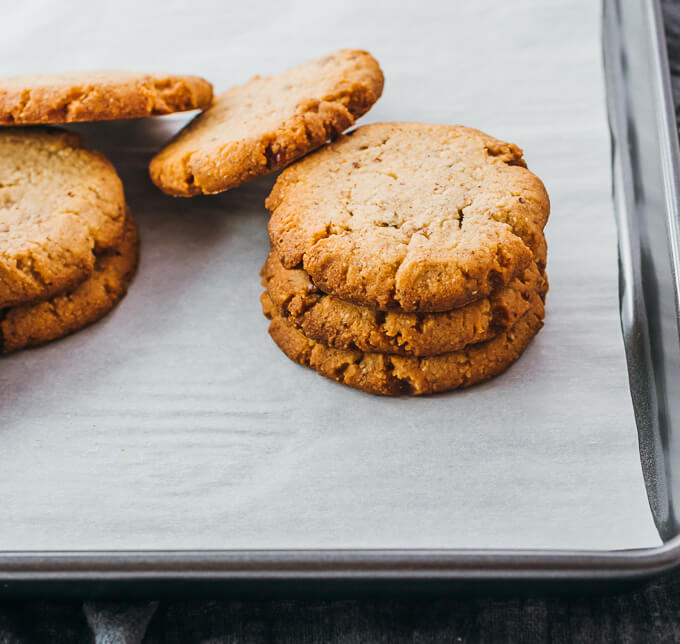 NOTES & TIPS
(1) Almond Flour. For best results, measure by weight (provided in oz) and not by volume. I use almond flour that is blanched, which means the skins are taken off of the almonds, so the resulting flour looks white. I typically use Costco's Kirkland brand, which has 2 grams of net carbs per 1/4 cup serving. Don't substitute with coconut flour or other flours, which vary in their absorbency.
(2) Sweetener. For best results, measure by weight (provided in oz) and not by volume. I use confectioners Swerve, which measures the same as regular powdered sugar. If you use another type of sweetener, ideally choose a dry one that is also a 1:1 substitution for sugar. That way, you'll maintain the same ratio of dry to wet ingredients in this recipe. Note that pure erythritol is only 70% as sweet as sugar and therefore not a 1:1 sugar substitution, and sometimes has rather large granules that you should powder first using a small blender like a Nutribullet.
(3) Serving. The cookies are very soft after baking and will harden as they cool to room temperature, which could take a few hours. Serve with a cold glass of milk or a mug of London Fog tea latte. These cookies are easy enough to make regularly, or you can reserve them for special occasions and holidays like Christmas.
(4) Carbs. The nutrition calculation assumes you are using Swerve or a similar erythritol-based sweetener that uses sugar alcohols, whose carbs are non-impact and therefore not included in the nutrition estimate. Apps that count sugar alcohols will show a higher number of carbs.
(5) Crispier Version. If you prefer pecan sandies on the drier and harder side, add an extra 1/2 ounce weight of almond flour or ground pecans to the dough. This will make firmer cookies.