Summary:
London Fog is an Earl Grey tea latte, consisting of steeped tea, almond milk, vanilla, and a sweetener. It's rich and decadent, but light on calories and carbs. The almond milk adds a particular smoothness to the drink and enhances the vanilla flavors.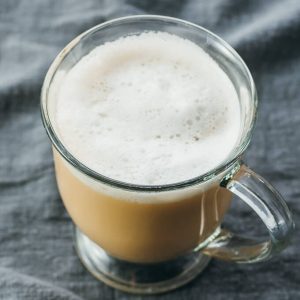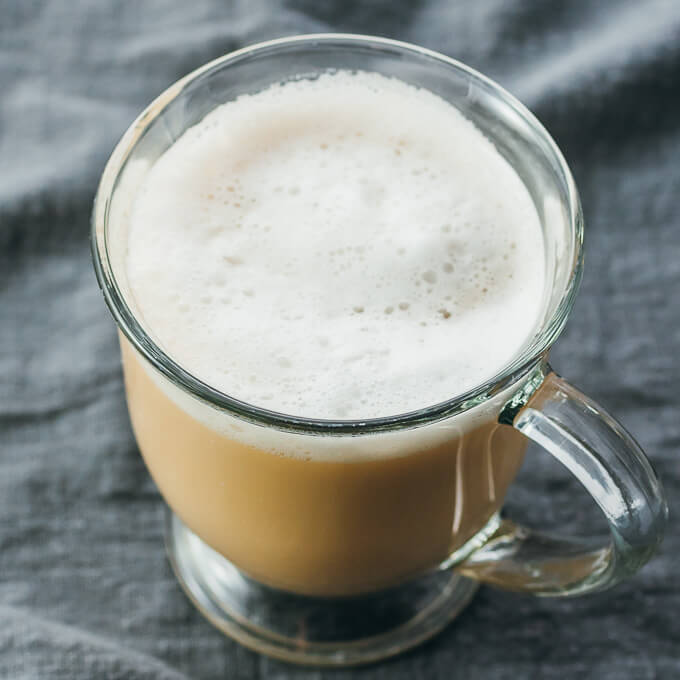 INGREDIENTS
INSTRUCTIONS
Steep Tea: Pour hot water over tea bag in mug. Steep for a few minutes or until desired strength is reached, then discard tea bag.

Heat Milk: While tea is steeping, optionally froth almond milk using frothing wand or attachment, immersion blender, tabletop blender, or shake method until foamy (Note 4). Heat almond milk using microwave or stovetop until warmed.

Combine & Serve: Add sweetener and vanilla extract to mug with hot tea, stirring until dissolved. Pour frothed almond milk on top, spooning milk foam to mug. Serve hot.
NUTRITION
Makes 1 Serving
Amount Per Serving:
| | |
| --- | --- |
| Calories 20 (68% from fat) |   |
| Total Fat 2g | 2% |
|    Saturated Fat 0g | 0% |
| Cholesterol 0mg | 0% |
| Sodium 90mg | 4% |
| Net Carb 0.5g |   |
| Total Carb 1g (Note 5) | 0% |
|    Dietary Fiber 0.5g | 2% |
|    Sugars 0g |   |
| Protein 1g |   |
PHOTOS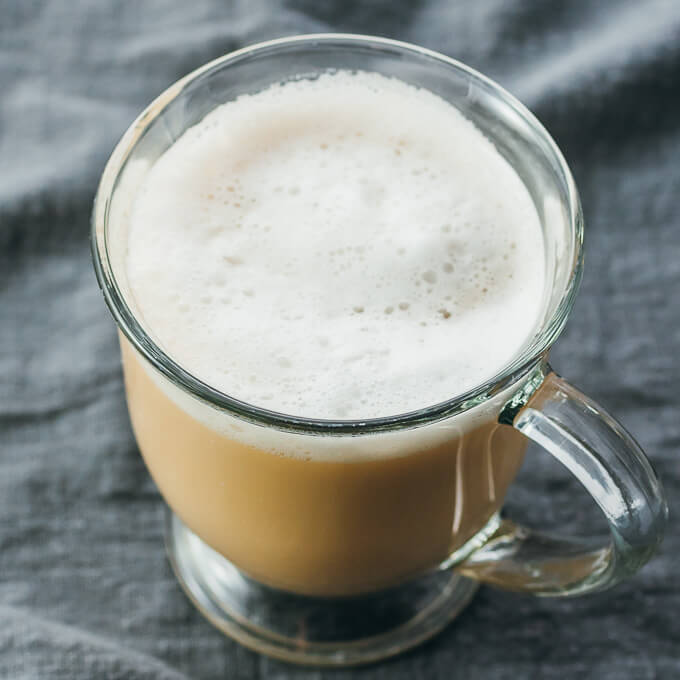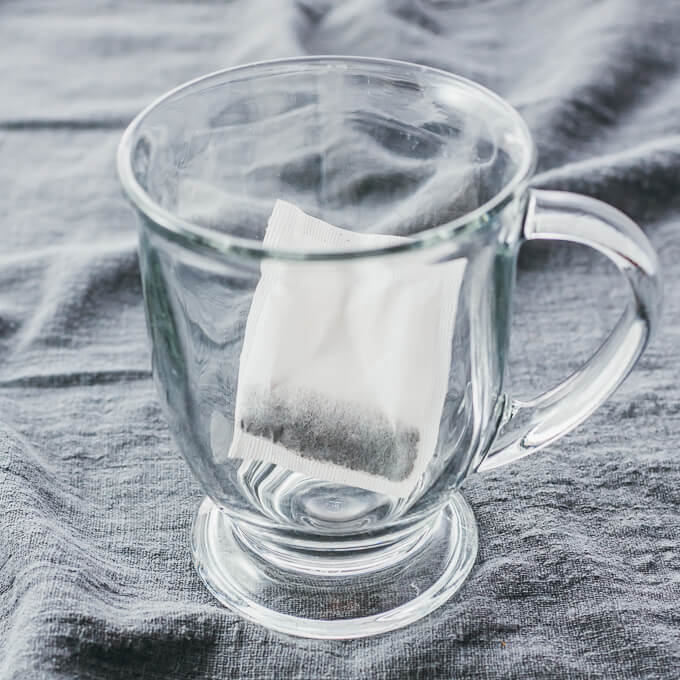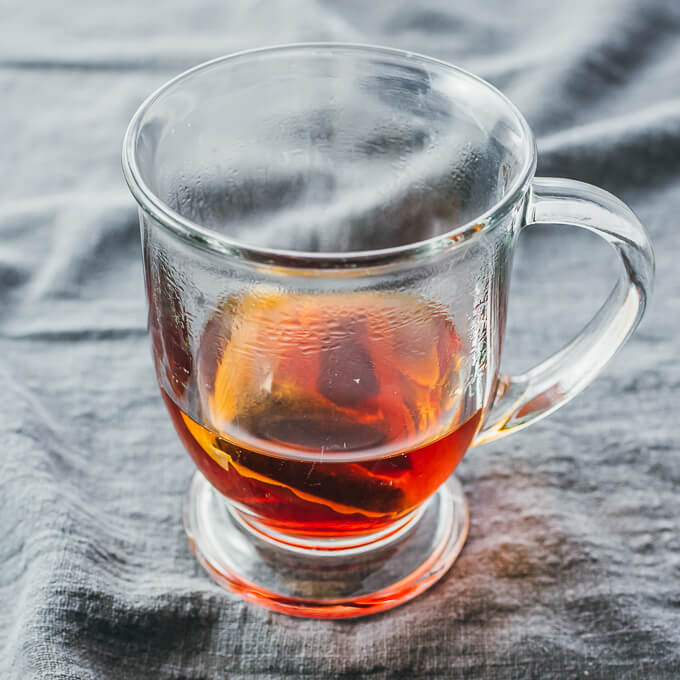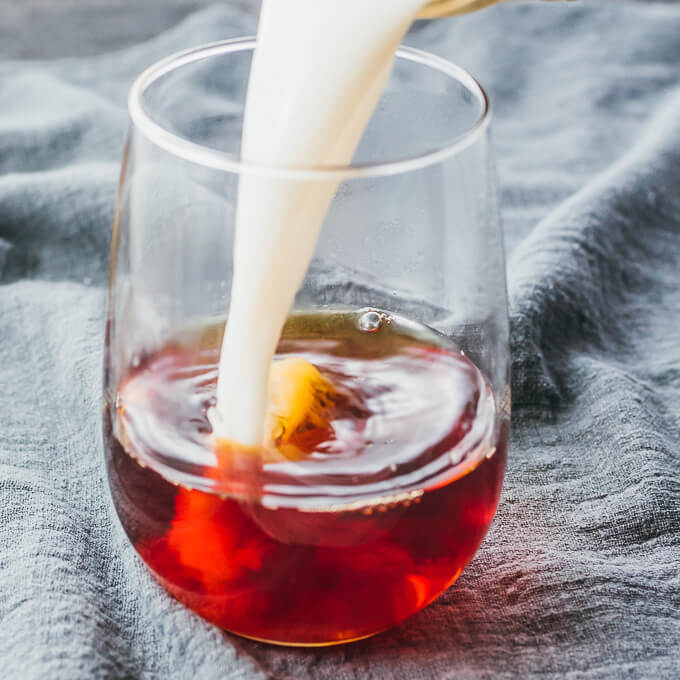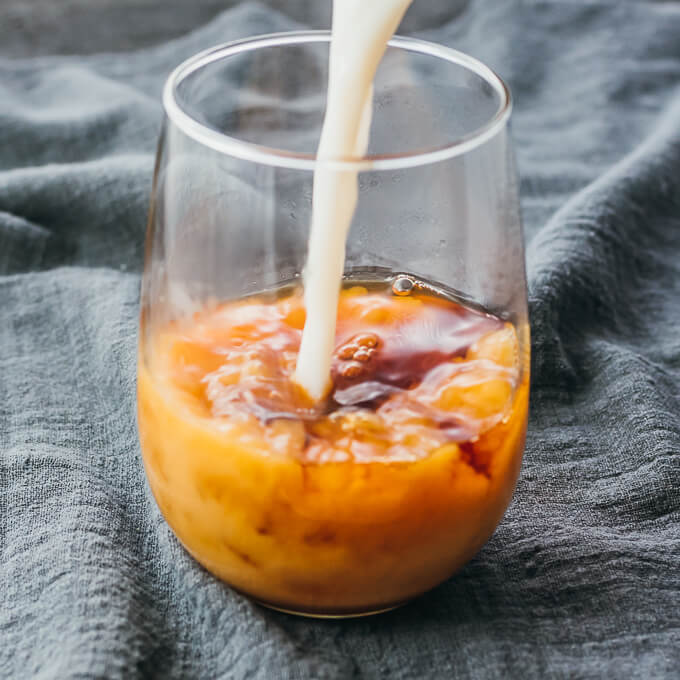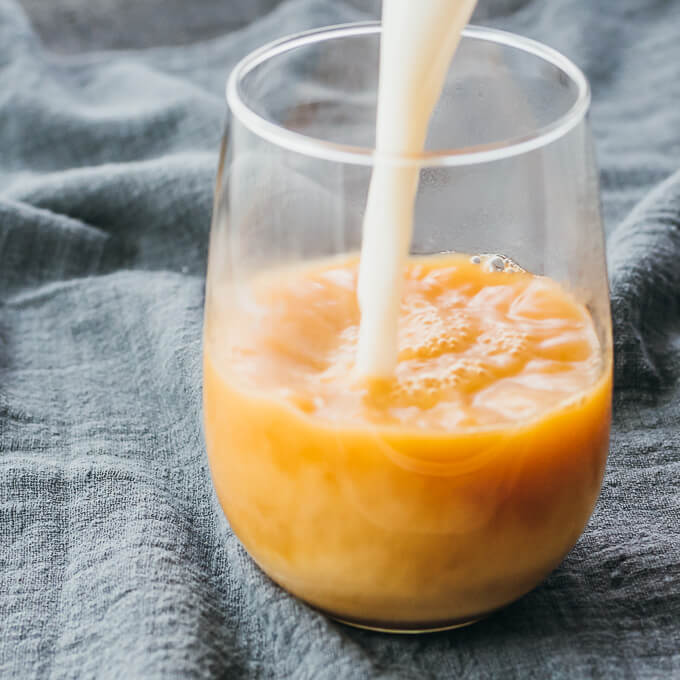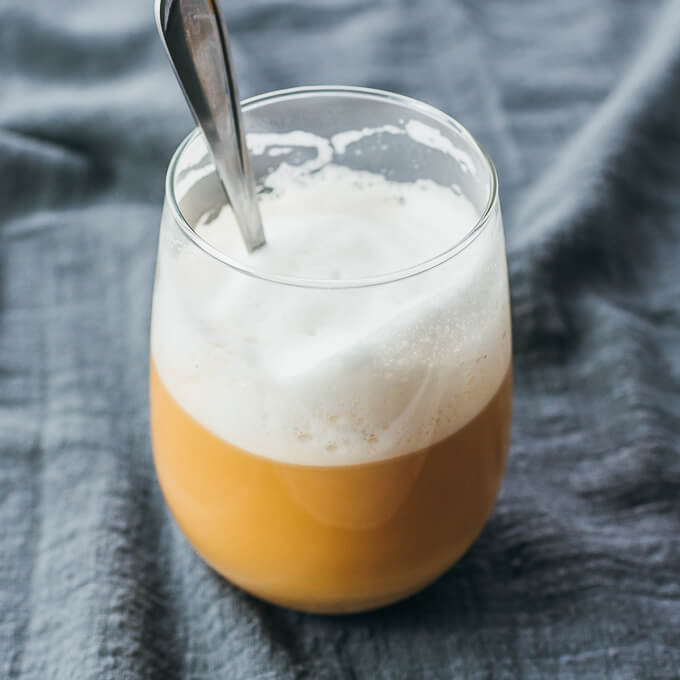 NOTES & TIPS
(1) Earl Grey Tea. This is black tea flavored with bergamot oil, which is an essential oil produced by cold pressing the inside of a bergamot orange rind. You can buy this in supermarkets or online, and I don't recommend substituting with another type of tea when making London Fog.
(2) Almond Milk. This can be dairy milk or any kind of nut milk. I typically use unsweetened almond milk, flavored with vanilla, since it has fewer carbs than dairy milk.
(3) Sweetener. Any kind of sweetener can be used, including sugar or sugar alternatives. I use Swerve, which is a brand of erythritol blend that has no impact on blood glucose levels.
(4) Frothing Milk. Froth and steam the milk for best results. I typically use an espresso machine's steaming/frothing attachment. If you don't have any tool to froth the milk, you can use a microwave-safe jar that comes with a lid. Add almond milk to the jar, secure the lid, and vigorously shake for a minute until the milk has increased in volume and is frothy. Remove the lid.
(5) Carbs. The nutrition calculation assumes you are using Swerve or a similar erythritol-based sweetener that uses sugar alcohols, whose carbs are non-impact and therefore not included in the nutrition estimate. Apps that count sugar alcohols will show a higher number of carbs.
(6) Other Names. London Fog is also called Vancouver Fog, Vanilla Tea Misto, or just Earl Grey tea latte. It appears to have originated in Vancouver and is a common drink in Washington and Oregon as well. There are many variations on this drink, all with their own names: Calgary Fog that uses maple syrup, Dublin Fog replacing Earl Grey with Irish breakfast tea, and Maui Fog that uses coconut syrup.