Summary:
A rich and silky hot chocolate drink made using almond milk and a sugar-free sweetener, ideal for anyone looking for keto drinks to enjoy on a cold day.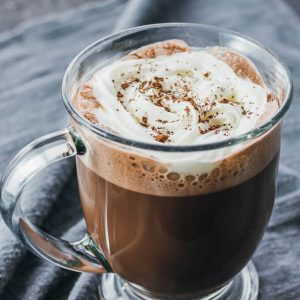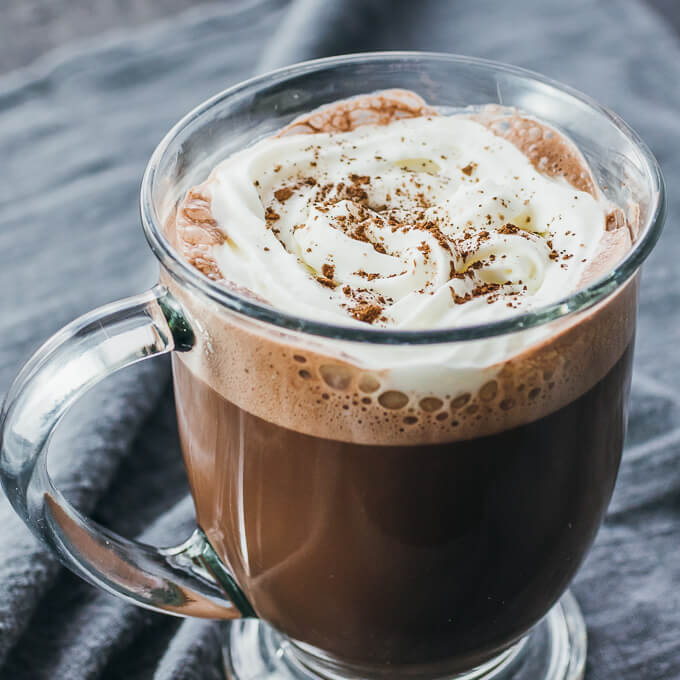 INSTRUCTIONS
Add all ingredients to a small saucepan and place over medium-low heat.

Heat the mixture until it just starts to lightly simmer and the cocoa powder is completely absorbed, 10 to 15 minutes, whisking frequently to combine the ingredients. Monitor carefully to avoid overheating and burning the chocolate -- the mixture should be barely hot enough to simmer.

Turn off the heat. Stir to make sure all ingredients are well-combined, scraping up any chocolate stuck to the sides of the pan.

Pour the mixture into two mugs and serve.

Optional for a foamier drink: Pour the mixture into a blender and blend until frothy. Alternately, use an espresso machine's frothing attachment.

Optional toppings: Top with whipped cream. Sprinkle cocoa powder on top.
NUTRITION
Makes 2 Servings
Amount Per Serving:
| | |
| --- | --- |
| Calories 150 (84% from fat) | |
| Total Fat 14g | 22% |
| Saturated Fat 7g | 36% |
| Cholesterol 34mg | 11% |
| Sodium 290mg | 12% |
| Net Carb 3g | |
| Total Carb 6g | 2% |
| Dietary Fiber 3g | 13% |
| Sugars 1g | |
| Protein 3g | |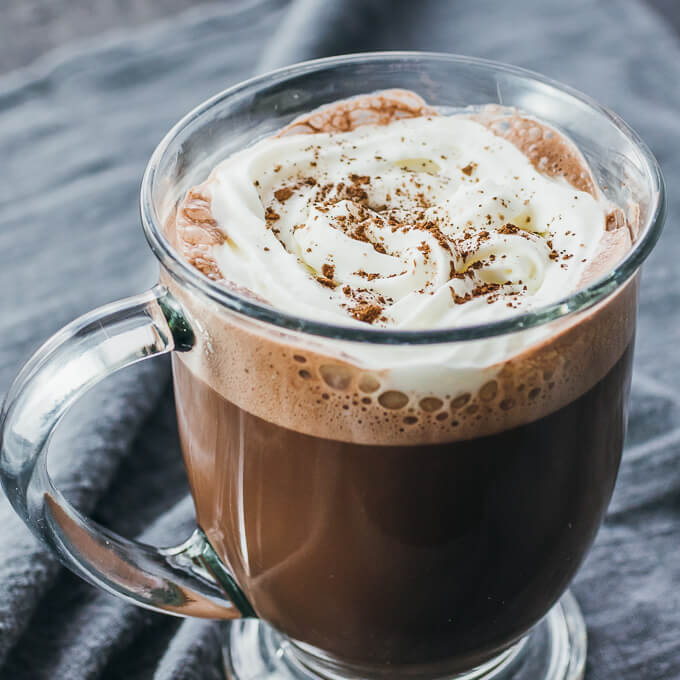 As someone who isn't an avid coffee drinker, hot chocolate is my jam and I've been craving something hot and comforting for cold winter mornings. This low carb hot chocolate definitely fits the bill; it's made with almond milk, a bit of heavy cream, unsweetened cocoa powder, and a sugar free sweetener. I love how it's not just delicious but also keto friendly and healthy at the same time.
The texture is silky smooth and very thick, with a decadently rich and chocolate taste. It's an easy recipe to follow and you don't need any special equipment — just a saucepan and a whisk for stirring.

Mr. Savory Tooth considers himself somewhat of a hot chocolate connoisseur — he's experimented and tried many forms of hot chocolate all over the States and also abroad. This recipe is his favorite because nothing else compares to the silkiness of hot chocolate made using almond milk with a splash of heavy cream. Other kinds of milk just don't have the same effect.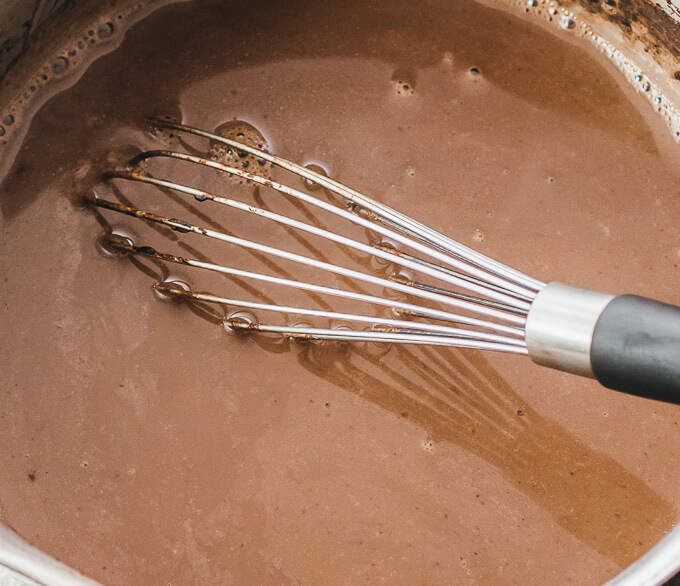 Tips for the perfect low carb hot chocolate:
My preferred almond milk is Whole Foods' 365 store brand for unsweetened almond milk. Don't buy sweetened or vanilla flavored variants. Also avoid anything that isn't strictly "almond milk," like Trader Joe's Almond Beverage.
I use 2 tablespoons unsweetened cocoa powder. For extra lusciousness (and an almost syrupy thickness at times), use 3 tablespoons.
Use a dry granulated sweetener. I use 3 tablespoons erythritol because it has no effect on blood sugar, insulin, mouth bacteria, or digestion. Erythritol is about 70% as sweet as sugar, so if you use sugar or any sweetener that's equally as sweet as sugar (see your sweetener's packaging for info on this), use only 2 tablespoons.
If you're not sure how much to use for your particular sweetener, add it to taste after the hot chocolate is combined and heated through.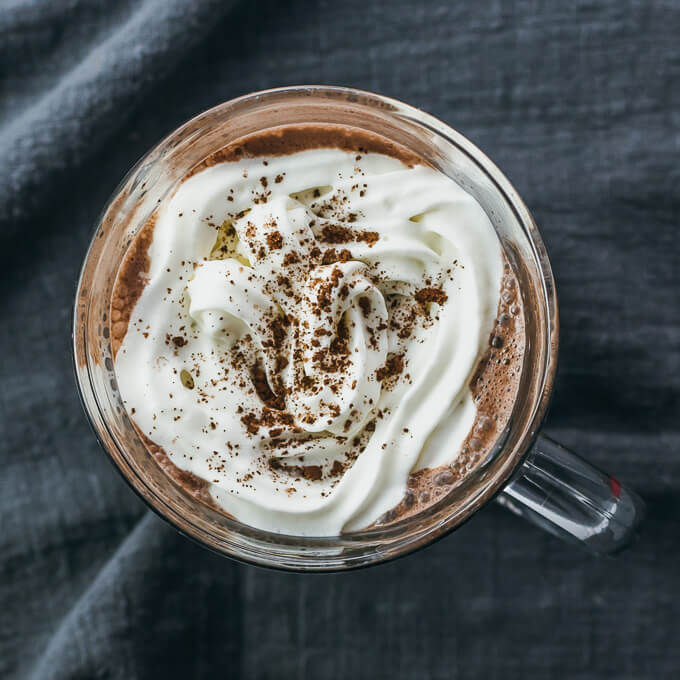 Leftovers can be covered and refrigerated. Before serving, stir and heat up in a saucepan or in the microwave.
MORE SUMPTUOUS LOW CARB TREATS: