Summary:
This is an Asian style Sloppy Joe filling with bold flavors. You only need 1 pan, 5 ingredients, and 15 minutes total time to make this simple meal.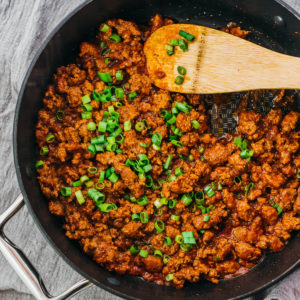 INGREDIENTS
INSTRUCTIONS
Make Sauce: Stir ketchup, soy sauce, and black pepper in measuring glass or bowl until smooth. Set aside.

Cook Beef: Add beef to skillet (Note 4) over medium-high heat. Crumbling beef with stiff utensil, cook until browned and frying in its own fat, about 7 minutes. Stir in ketchup sauce until beef is well-coated and mixture thickens slightly, about 2 minutes. Turn off heat.
NUTRITION
Makes 2 Servings
Amount Per Serving:
| | |
| --- | --- |
| Calories 610 (49% from fat) |   |
| Total Fat 33g | 51% |
|    Saturated Fat 13g | 64% |
| Cholesterol 199mg | 66% |
| Sodium 2330mg | 97% |
| Net Carb 6.5g |   |
| Total Carb 7g | 2% |
|    Dietary Fiber 0.5g | 3% |
|    Sugars 4.5g |   |
| Protein 62g |   |
PHOTOS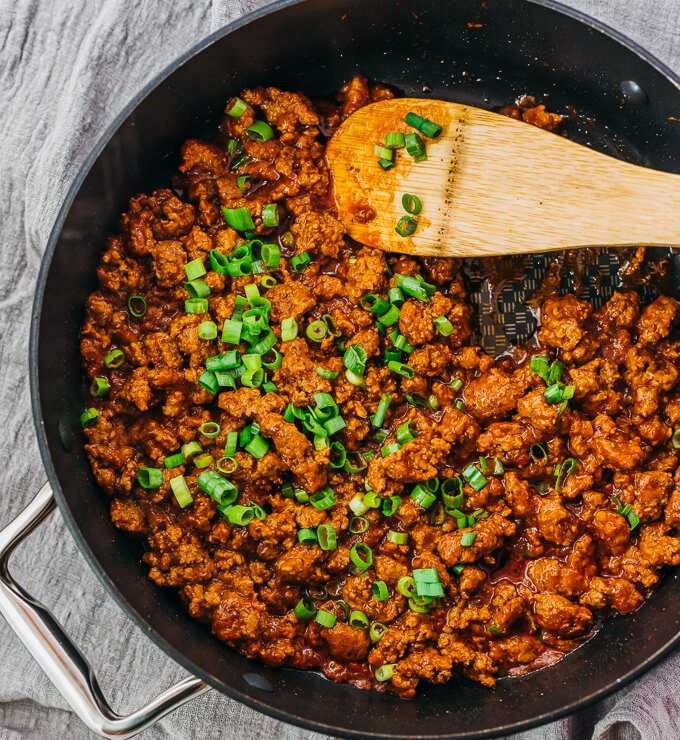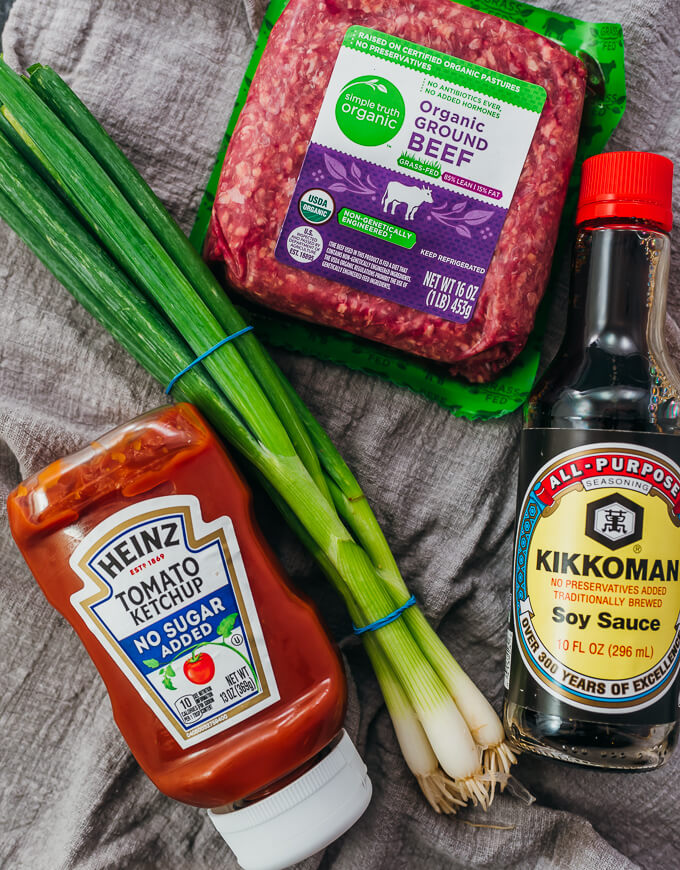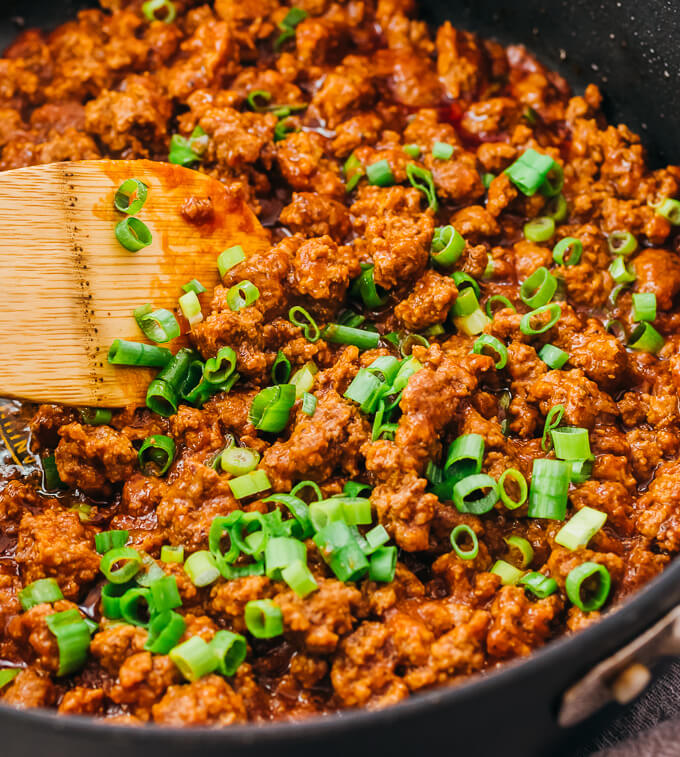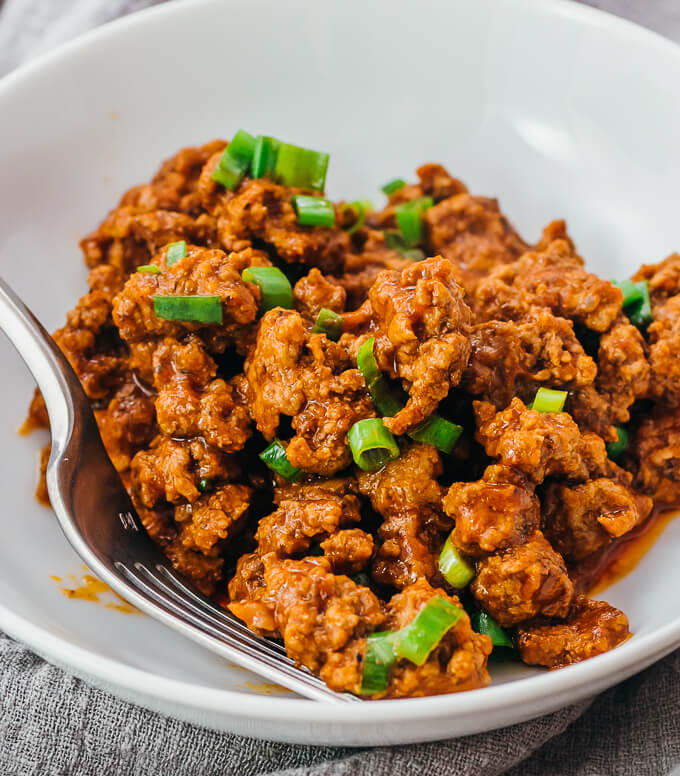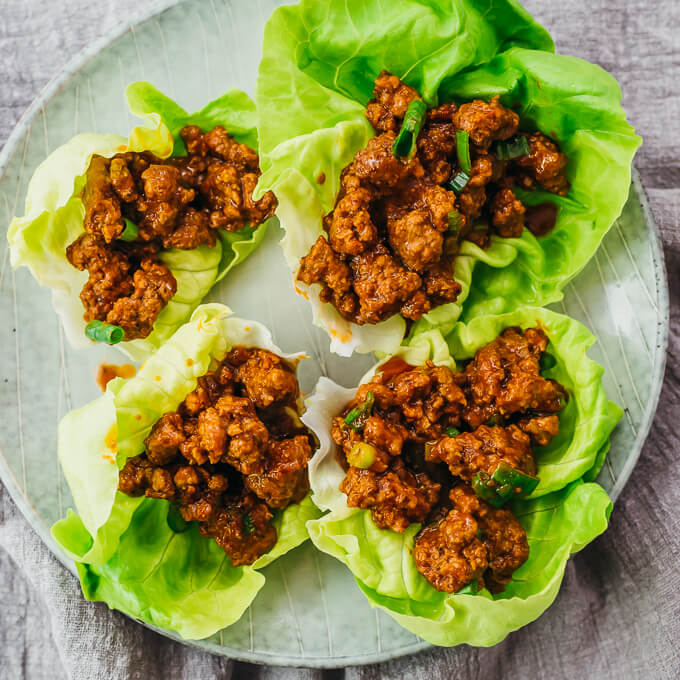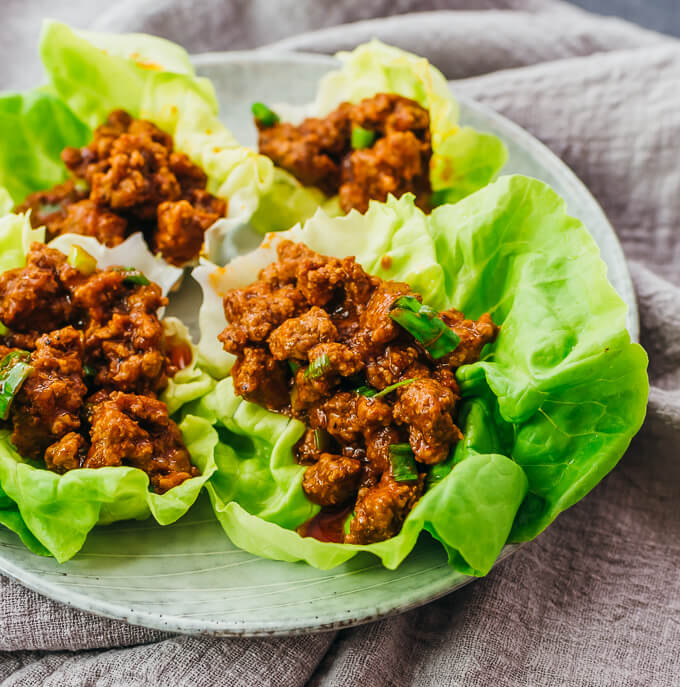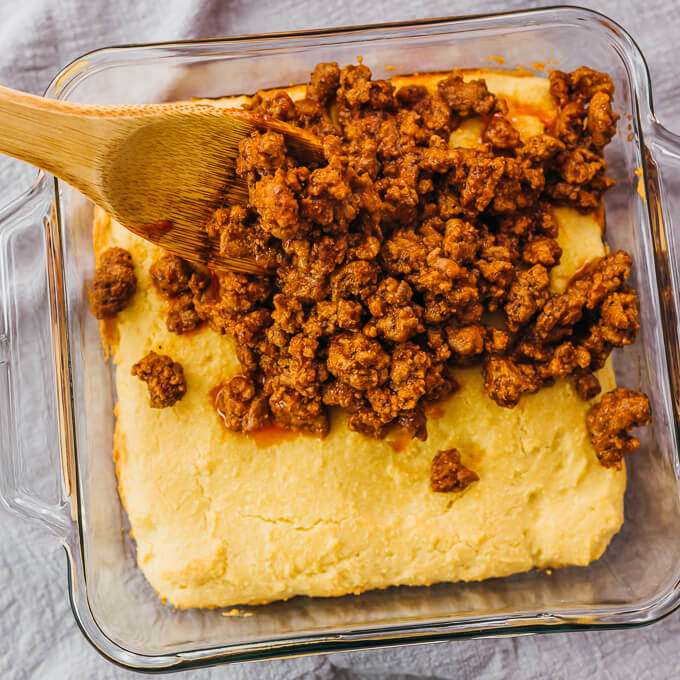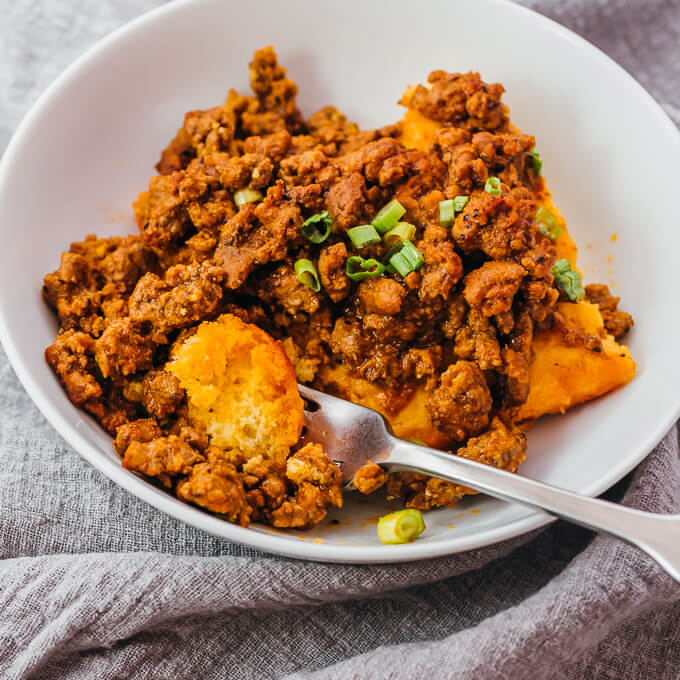 NOTES & TIPS
(1) Ground Beef. I use 85% lean. If you use less than 85%, you may want to drain off some of the grease after browning to avoid an overly greasy dish. Don't have beef? Use ground turkey.
(2) Ketchup. I use ketchup with no added sugar by Heinz, which has 1 gram total carbs per 1 tablespoon serving. Other brands with low or no added sugar versions include Kroger and Simple Truth.
(3) Soy Sauce. I use regular soy sauce by Kikkoman. This is the main contributor to the large amount of sodium per serving; if desired, use low or reduced sodium soy sauce.
(4) Skillet. I use a 10-inch nonstick skillet. It's not necessary to pre-heat the skillet, and oil is not required.
(5) Serving. Serve while hot, optionally stirring in a tablespoon of toasted sesame oil for extra flavor. This makes 2 servings as a standalone dish or 4 servings if paired with side dishes. These Sloppy Joes are fantastic served in lettuce cups (use 1 head of butter lettuce) or turned into cornbread casserole (make Keto Cornbread Recipe, then transfer Asian Sloppy Joes on top). You can also serve with low carb sides like quick homemade coleslaw, store-bought kimchi, bacon kimchi cauliflower rice, or Asian cucumber salad.
(6) Leftovers. Cover and store leftovers in the refrigerator for up to 2 days. Reheat using the microwave or a skillet on the stovetop until heated through.