Summary:
This ground beef picadillo is a fragrant Cuban chili with onions, olives, and warm spices like cinnamon and cumin. It's great for anyone on a keto, low carb, or paleo diet. For more quick and easy meals, check out these one-pan dinners.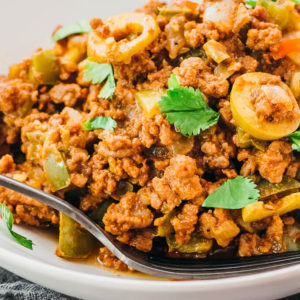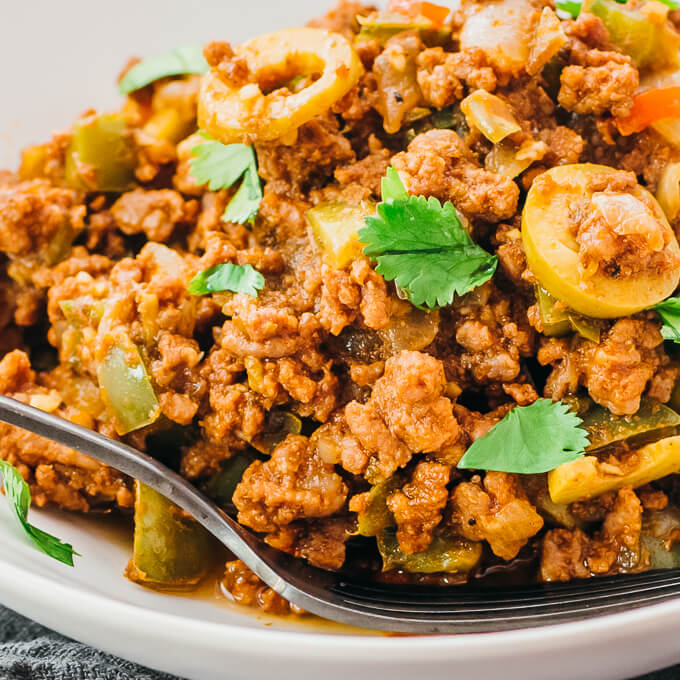 INGREDIENTS
Beef Marinade:
1

pound

ground beef (Note 1)

1/4

cup

water

3/4

teaspoon

table salt

1/2

teaspoon

baking soda (Note 2)

1/4

teaspoon

ground black pepper
Dried Spices:
NUTRITION
Makes 3 Servings
Amount Per Serving:
| | |
| --- | --- |
| Calories 400 |   |
| Total Fat 24g | 37% |
|    Saturated Fat 7g | 37% |
| Cholesterol 100mg | 33% |
| Sodium 1550mg | 65% |
| Net Carb 7.5g |   |
| Total Carb 10g | 3% |
|    Dietary Fiber 2.5g | 11% |
|    Sugars 4g |   |
| Protein 31g |   |
PHOTOS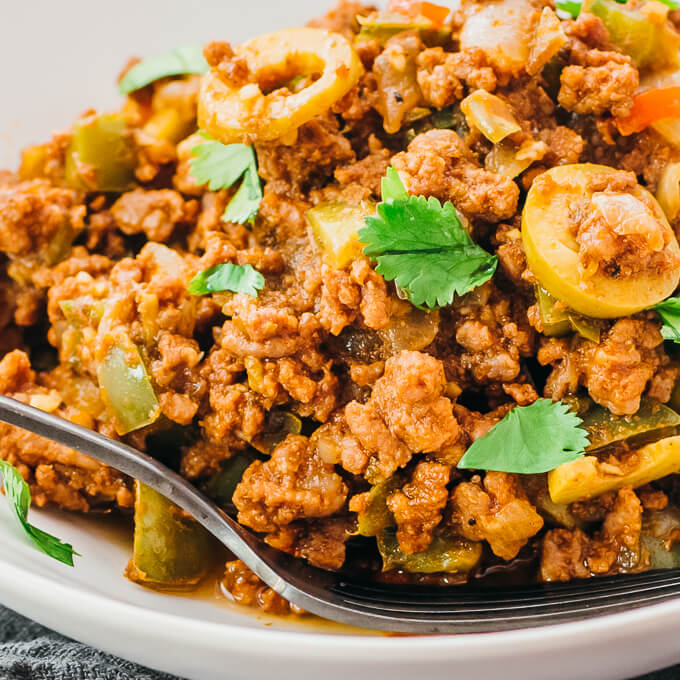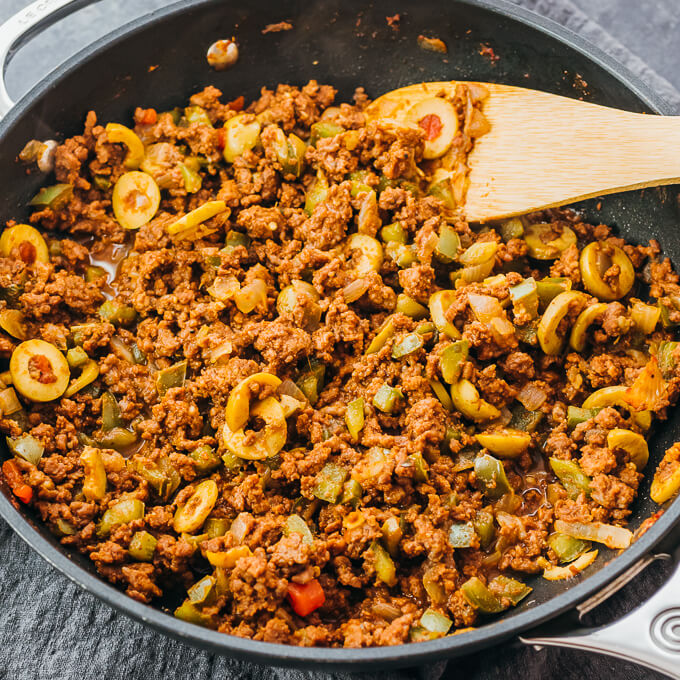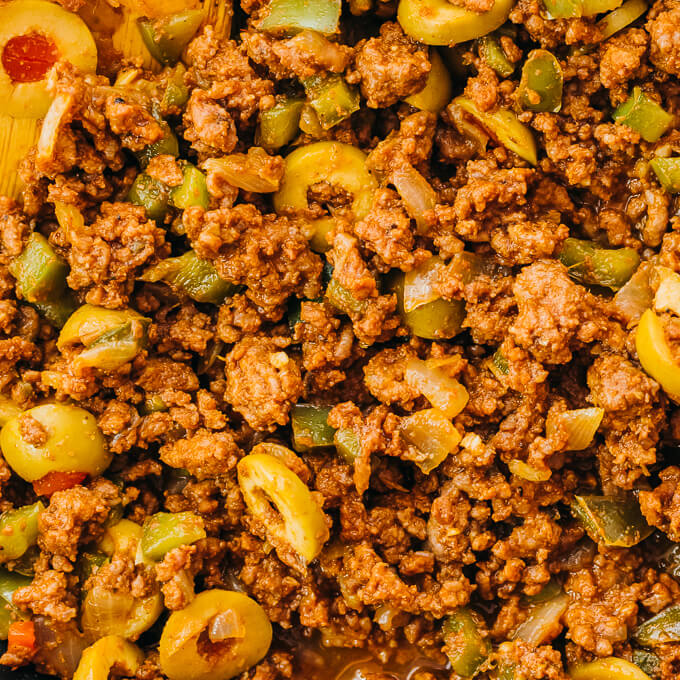 NOTES & TIPS
(1) Ground Beef. I use 90% lean. Meat with less than 90% may result in an overly greasy final dish where you need to drain off some of the fat.
(2) Baking Soda. The ground beef is briefly marinated with baking soda, which helps tenderizes the meat so it is less tough and dry when exposed to heat. The meat is slowly browned by cooking it in a mixture of vegetables, which cooks the meat more gently.
(3) Cayenne. Use the lower end measurement for mild, and the higher value for mild to moderate spiciness.
(4) Green Olives. I use the ones with pimiento.
(5) Large Pan. I use an 11-inch nonstick pan.
(6) Cooking Beef. To keep this recipe as simple as possible, the simmering time is minimized by omitting additional liquids like wine or broth. Instead, this recipe uses the beef's natural juices to provide liquid for simmering. Without a lid, the liquid evaporates efficiently.
(7) Serving. Since picadillo is commonly served over rice, you can pair this with a low carb alternative like fried cauliflower rice or spiralized vegetables. Another serving idea is to use picadillo as a filling inside tortilla wraps (Mission and other brands sell low carb versions).