Summary:
Use sausage for your next rigatoni bolognese! It's easy to swap out your typical ground beef for Italian sausage. This pasta recipe shows you how to make sausage bolognese with broccoli, crushed tomatoes, garlic, and a good heaping of spicy red pepper.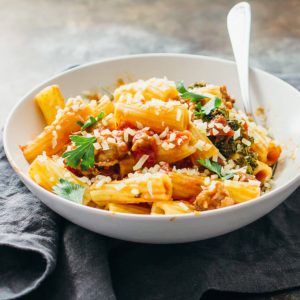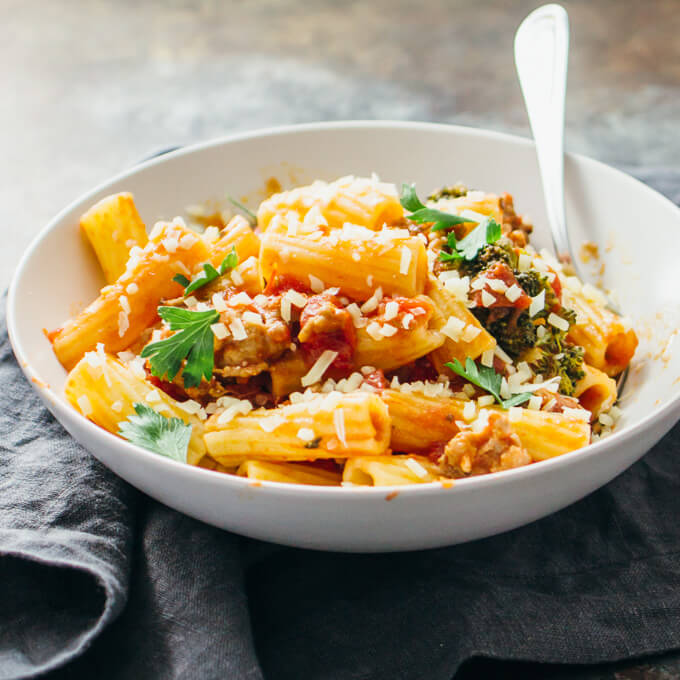 INSTRUCTIONS
Cook rigatoni according to package instructions. Drain in a colander and rinse with cold water.

Heat olive oil in a large 5-quart pan over medium heat. Add sausage (casings removed) to the pan, breaking it apart. Add broccoli florets to the pan. Cook until the broccoli is tender and the sausage is cooked, about 10 minutes, stirring occasionally.

Add tomatoes (including the liquid in the can), garlic, salt, oregano, and red pepper to the pan. Mix well. Simmer on medium-low heat for about 5 minutes.

Add cooked rigatoni to the pan. Mix well. Serve immediately. Optionally, add garnishes like parsley leaves and parmesan cheese crumbles.
NUTRITION
896 kcal/serving

PHOTOS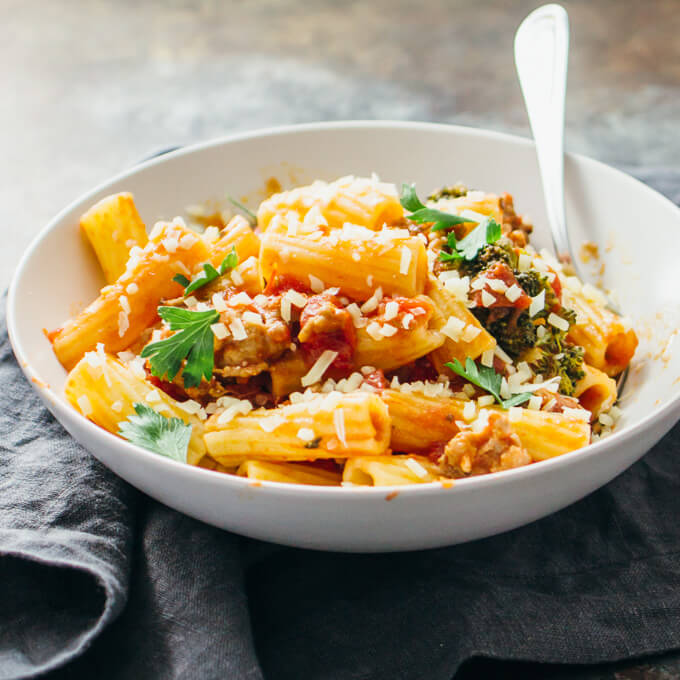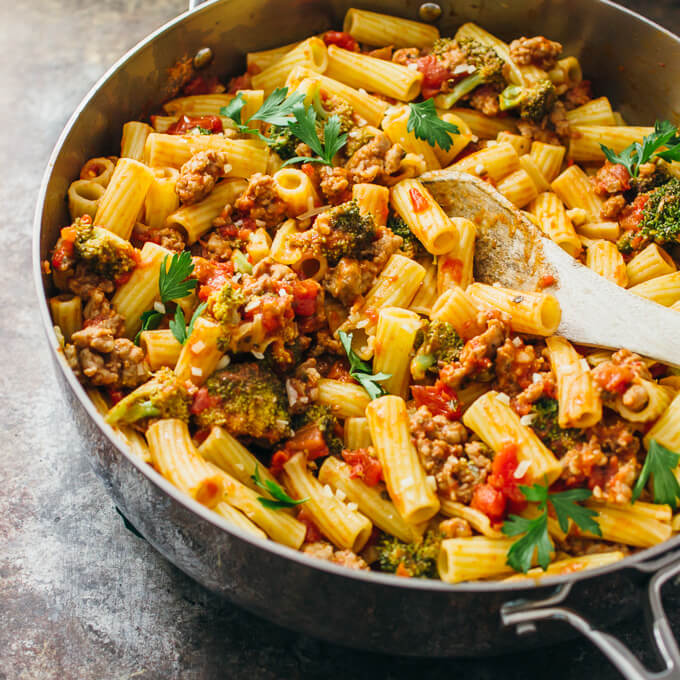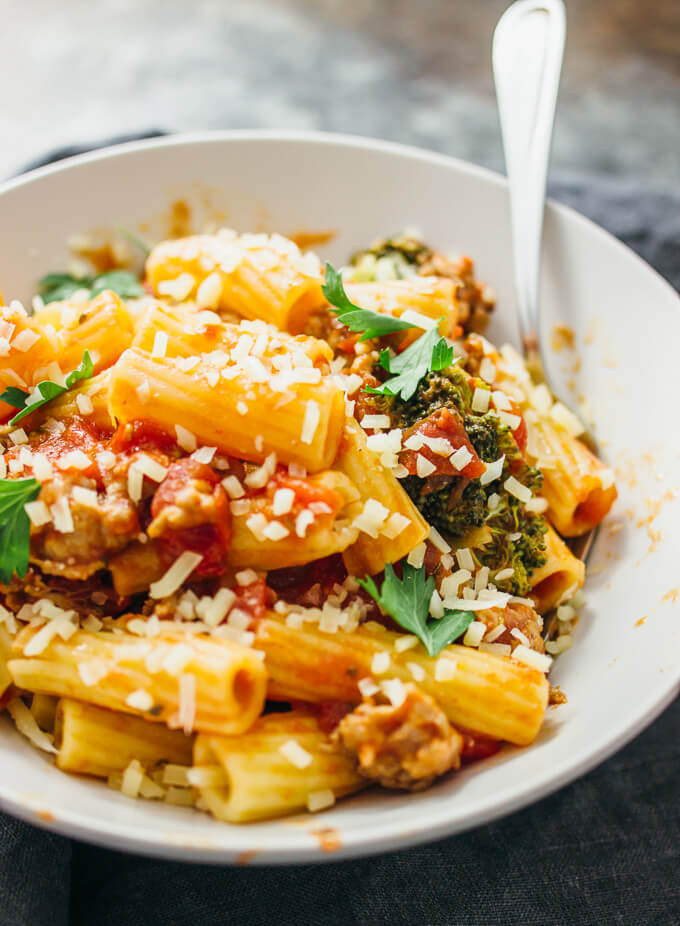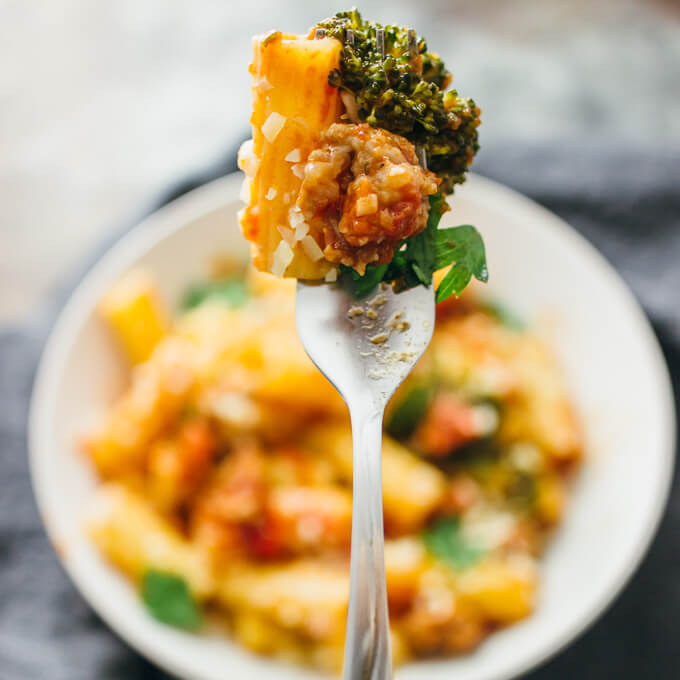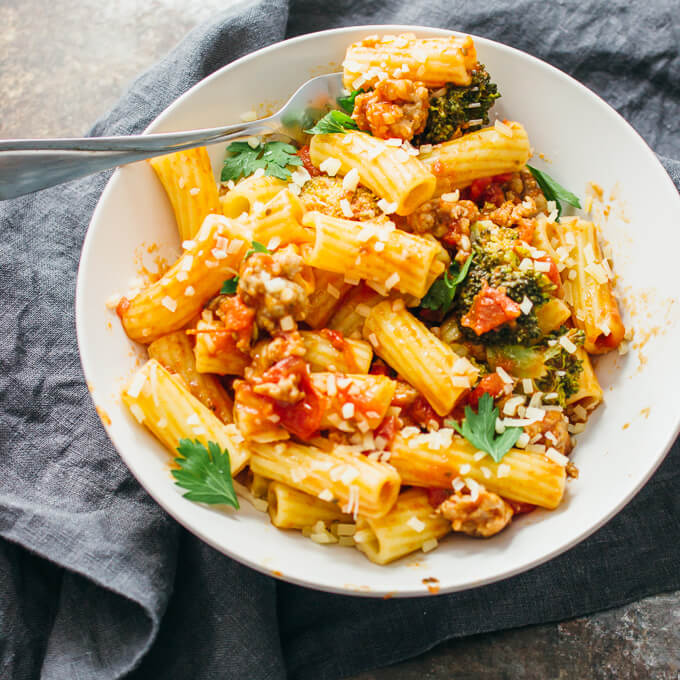 NOTES & TIPS

Use a large 5-quart pan with high sides (see photos).