Summary:
This is an easy recipe for gingerbread biscotti that doesn't use any butter. After baking, the biscotti is partially coated in melted dark chocolate and sprinkled with sea salt.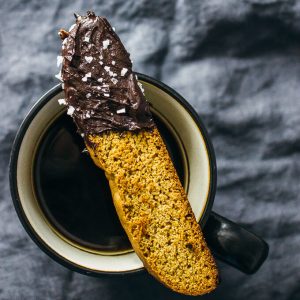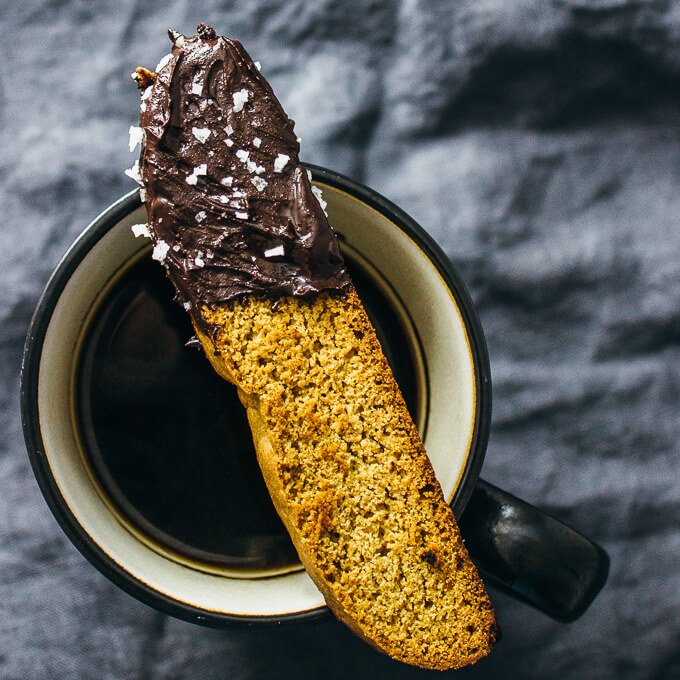 INGREDIENTS
For chocolate coating: (optional)
INSTRUCTIONS
Prepare 2 greased baking sheets.

Combine and mix brown sugar, canola oil, and eggs in a bowl until well-mixed. Combine and mix the flour, baking powder, and gingerbread spices in a separate bowl until well-mixed.

Combine and mix the contents of the two bowls. Form a dough. Divide the dough into two pieces. Place a piece on each baking sheet, and flatten them out into rectangles, about 4 inches wide and 1/2 inch thick.

Bake at 375 F until golden brown, about 15-20 minutes. Without cooling, slice them into 1/2 inch slices and flip them on their sides. Return them to the oven to bake until lightly toasted, about 5 minutes. Then repeat for the other side of each biscotti. When done, let them cool while you prepare the chocolate coating.

Optional: Melt the butter and sugar together in a bowl in the microwave. Stir in the cocoa powder until smooth. Spread onto one end of each biscotti and then sprinkle with sea salt to taste.
NUTRITION
174 kcal/serving

PHOTOS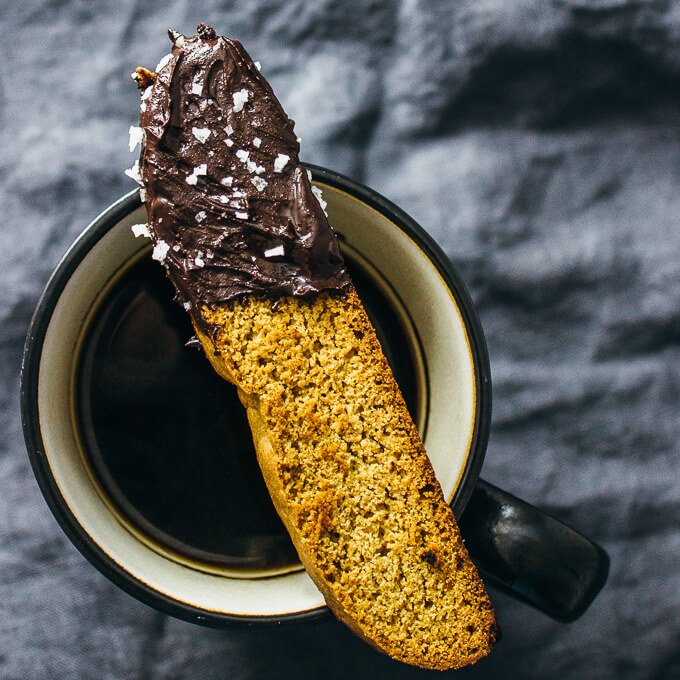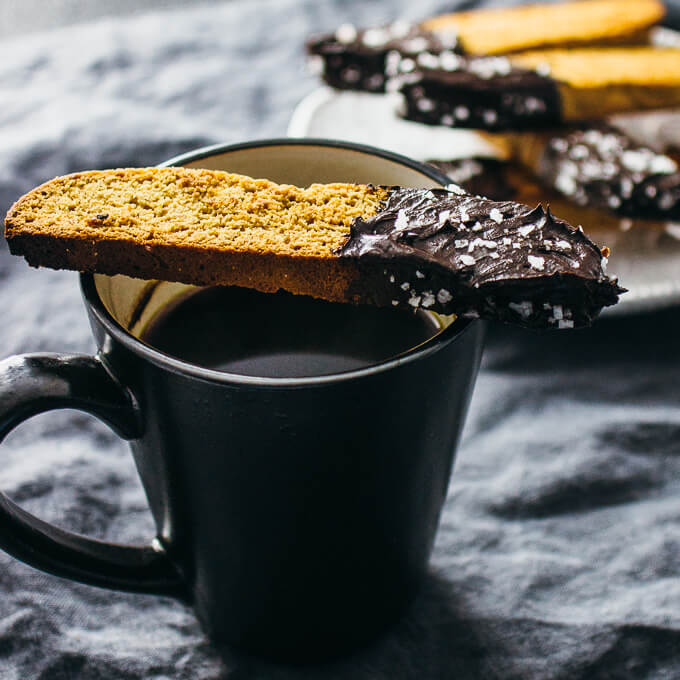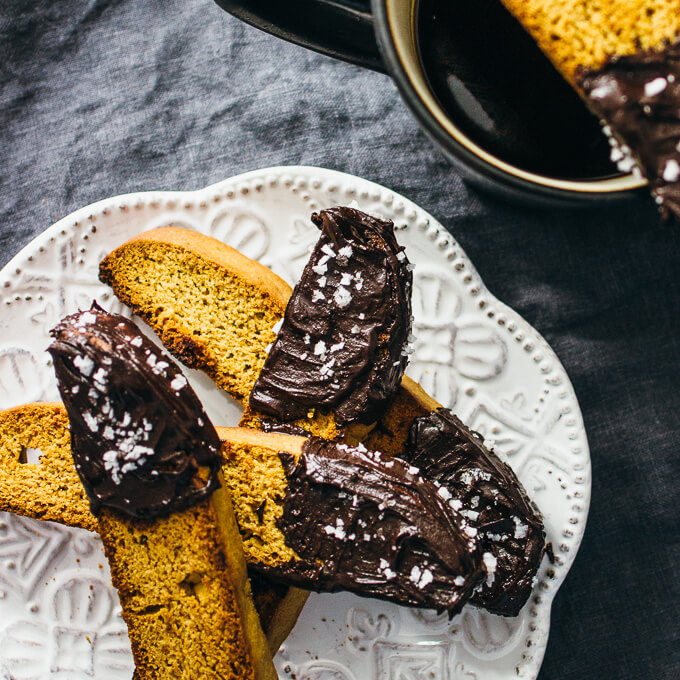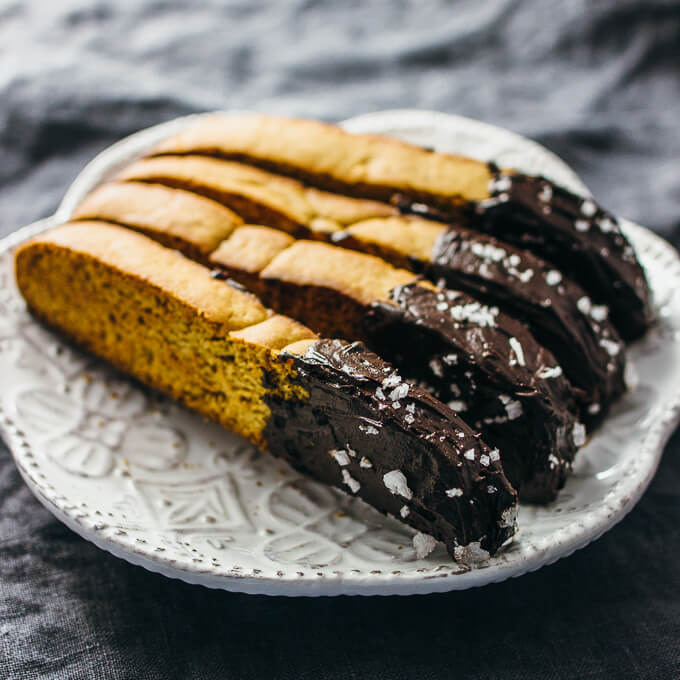 NOTES & TIPS

Enjoy this with a mug of hot chocolate.