Summary:
Juicy and tender keto meatballs, baked in the oven and drizzled with an orange creamy sauce. This comforting and easy-to-make meal uses low carb and gluten free ingredients; no breadcrumbs or almond flour required. For more easy dishes, visit Beef Dinner Recipes.
INGREDIENTS
Creamy Tomato Sauce & Toppings:
INSTRUCTIONS
Preheat the oven to 350 F. Prepare a baking dish, similar to a 9x13 inch casserole pan, optionally lined with foil or parchment paper for easier cleanup.

In a large mixing bowl, add all meatball ingredients and mix well. Form into 16-18 meatballs, 1 1/2 to 2 inches in diameter.

Arrange the formed meatballs in a single layer on the baking dish, without touching each other.

Bake at 350 F until cooked through or when the internal temperature reaches 165 F, 25 to 30 minutes (see "Baking Time For Meatballs" section below).

While the meatballs are baking, prepare the sauce and toppings. Heat marinara sauce in a small saucepan and simmer for about 5 minutes, stirring frequently. Reduce heat to low and stir in cream until it forms a lovely orange hue. Keep warm over low heat while you wait for the meatballs.

Once the meatballs are done, transfer only the meatballs onto serving plates, leaving the grease in the baking dish.

Pour creamy tomato sauce over the meatballs, and top with parmesan cheese. Sprinkle parsley and crushed red pepper. Serve while hot.
NUTRITION
Makes 2 Servings
Amount Per Serving:
| | |
| --- | --- |
| Calories 540 (32% from fat) | |
| Total Fat 19g | 30% |
|    Saturated Fat 22g | 112% |
| Cholesterol 339mg | 113% |
| Sodium 1550mg | 65% |
| Net Carb 6g | |
| Total Carb 8g | 3% |
|    Dietary Fiber 2g | 8% |
|    Sugars 5.5g | |
| Protein 75g | |
Nutrition info assumes that meatballs release 3 ounces of fat as they cook, which is discarded and not consumed.
Low Carb Meatball Ingredients
These meatballs are formed from a mixture of 80% lean fresh ground beef, grated parmesan cheese with a fine sandy texture, egg, store-bought marinara sauce with no added sugar (Rao's), and seasonings like oregano, garlic powder, and dry minced onion. You can substitute any of these seasonings with other spices of your choice.
The orange sauce is a creamy blend of marinara sauce and a dash of heavy whipping cream. If desired, you can substitute with your favorite meatball sauce. For toppings, I add grated parmesan cheese, chopped fresh parsley, and a pinch of crushed red pepper flakes.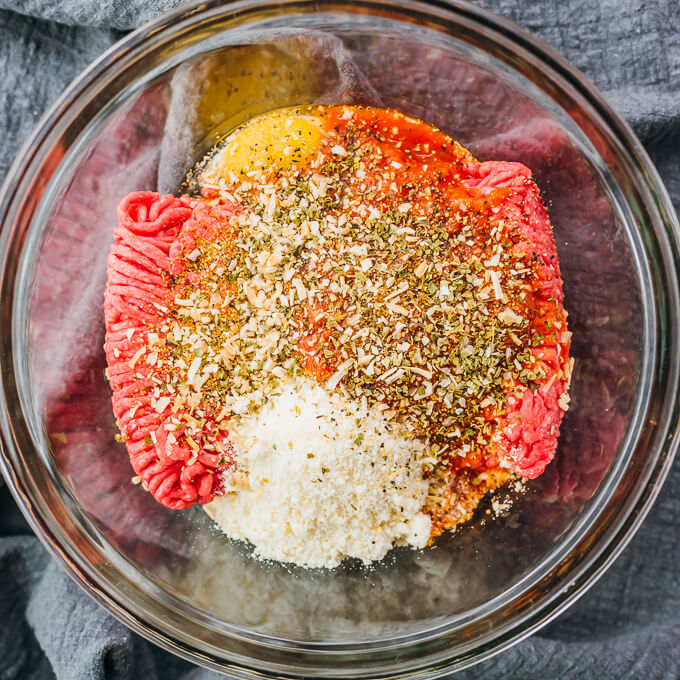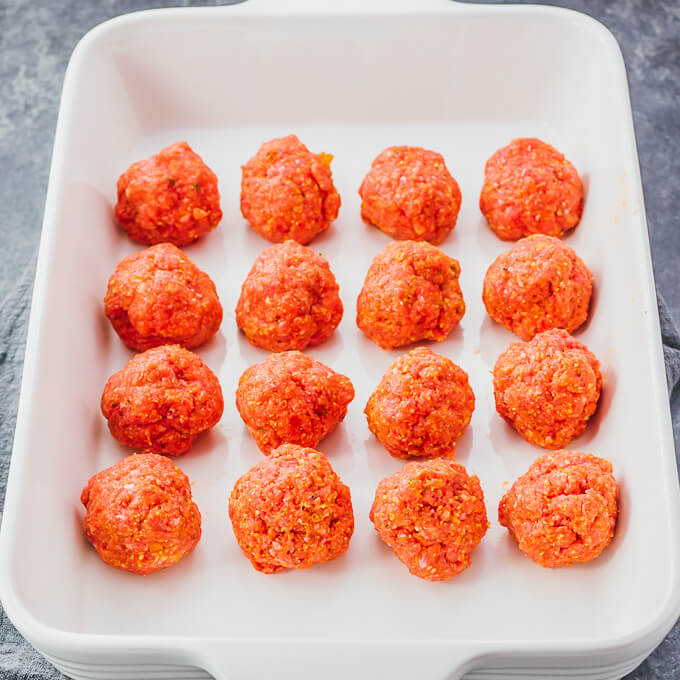 Baking Time For Meatballs
The oven baking time is highly dependent on the size of your meatballs. Mine vary from 1 1/2 to 2 inches in diameter, yielding 16 to 18 individual meatballs from 1 pound of ground beef. It takes my oven anywhere from 25 to 30 minutes at 350 F until the meatballs are cooked through.
The best way to determine when the meatballs are done — and avoiding under-cooked or over-cooked meatballs — is to use a probe thermometer. This is different from an instant-read thermometer because the probe stays in the meatball as it cooks and will beep when the set temperature is reached. The probe should be set at 165 F and inserted into the center of the largest meatball. Using a probe thermometer means that you'll get tender and perfectly cooked meatballs every time.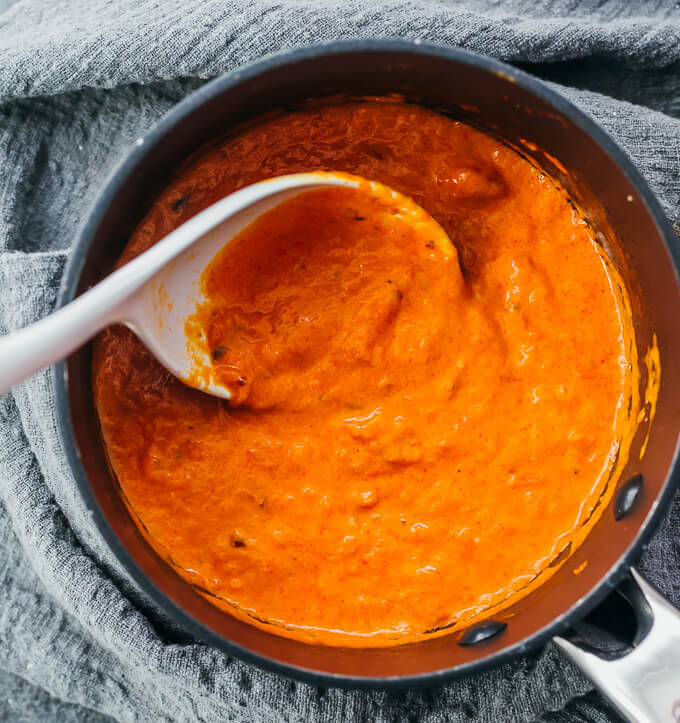 Serving
These meatballs can be enjoyed as a main course, or even as an appetizer. You can serve them with low carb side dishes such as:
spiralized vegetables like zucchini and other squashes
shirataki noodles made from konjac flour — nearly zero calories and carbs
Since these meatballs are quite filling, I usually enjoy them as a standalone meal.
Other Keto Ground Beef Recipes