Summary:
Mushrooms are baked in the oven with garlic, spices, balsamic vinegar, and parmesan cheese. It's a simple yet flavorful side, and can be paired with a variety of main dishes.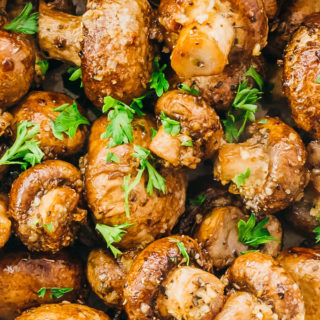 INGREDIENTS
INSTRUCTIONS
Prepare: Preheat oven to 400 F. Toss mushrooms with garlic, olive oil, oregano, salt, and pepper in large mixing bowl until well-mixed. Transfer mushrooms to baking sheet lined with foil, and spread out in single layer.

Bake: Bake at 400 F for 15 minutes. Drizzle balsamic vinegar over mushrooms, then toss or flip mushrooms. Evenly sprinkle parmesan cheese on top. Bake for another 10 minutes, or until mushrooms are tender and balsamic vinegar looks "baked in" (Note 5).

Serve: Transfer baked mushrooms to serving bowl, top with chopped fresh parsley, and serve (Note 6).
NUTRITION
Makes 3 Servings
Amount Per Serving:
| | |
| --- | --- |
| Calories 140 (67% from fat) |   |
| Total Fat 10g | 15% |
|    Saturated Fat 2g | 10% |
| Cholesterol 3mg | 1% |
| Sodium 810mg | 34% |
| Net Carb 8g |   |
| Total Carb 8.5g | 3% |
|    Dietary Fiber 0.5g | 1% |
|    Sugars 1.5g |   |
| Protein 1g |   |
PHOTOS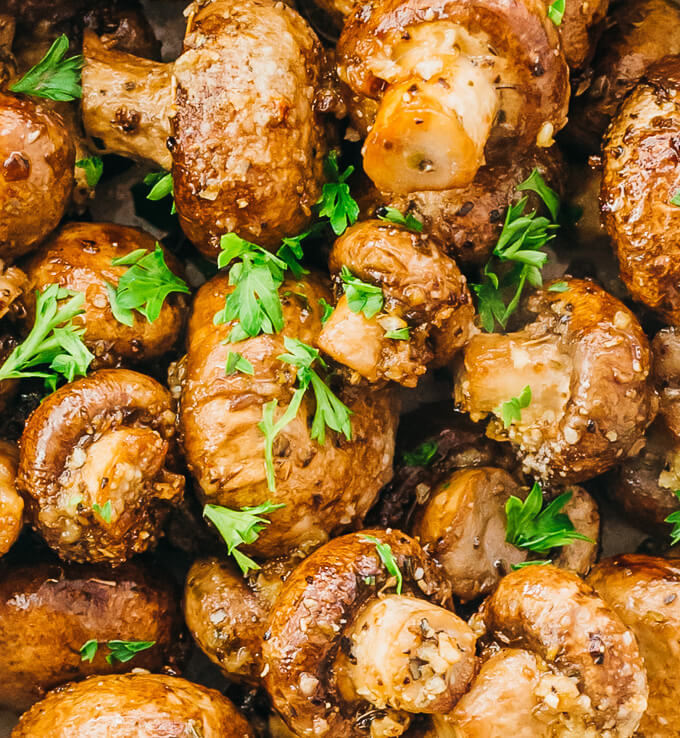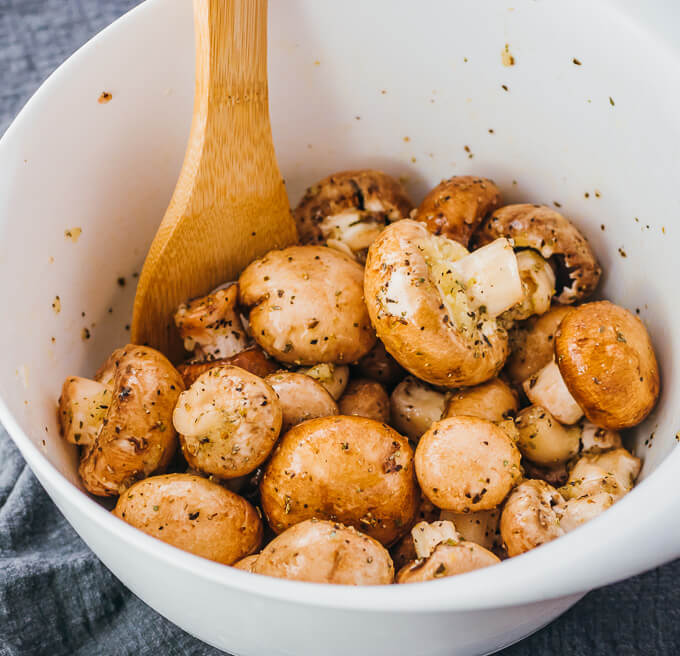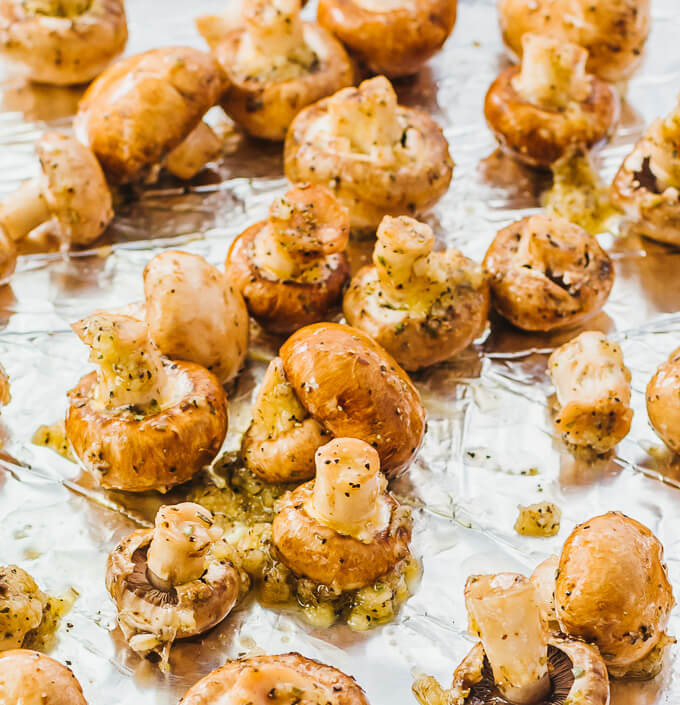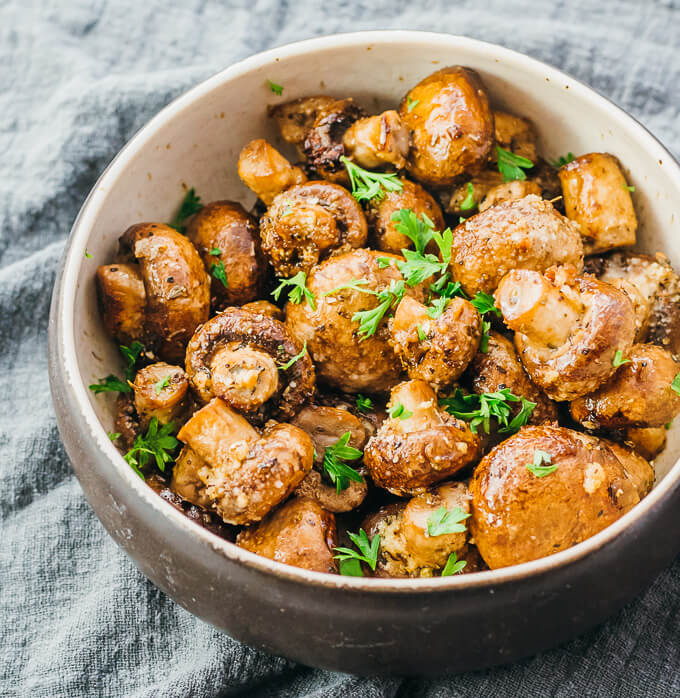 NOTES & TIPS
(1) Mushrooms. I use cremini or baby bella. If possible, select mushrooms that are evenly sized so that they cook at the same rate. I prefer smaller mushrooms, so that there's more surface area for balsamic vinegar, parmesan cheese, garlic, and spices to adhere to.
(2) Garlic. I use a lot of cloves since garlic is the prominent flavor in this recipe. To mince finely, use a garlic mincing tool instead of manually mincing with a knife. This helps distribute the garlic flavor all over the mushrooms. I use a garlic press from Dreamfarm.
(3) Balsamic Vinegar. The balsamic taste in these mushrooms isn't very strong. If you want a bolder flavor, add an extra tablespoon or two.
(4) Parmesan Cheese. This is finely grated parmesan that has a sandy or almost powdery texture, not shredded, often available in pre-grated bags in the refrigerated section of U.S. grocery stores. This can be substituted with similar cheeses like pecorino romano or asiago.
(5) Baking. After drizzling the mushrooms with balsamic vinegar, monitor carefully during baking. The balsamic vinegar touching the foil can quickly blacken and burn.
(6) Serving. For extra crunch, toss in some pine nuts or chopped almonds. Pair these roasted mushrooms with meat-heavy main dishes like baked chicken breasts, pork tenderloin, or lemon cod.