Summary:
It's easy to make pizza sauce right at home, using tomato paste, water, and some simple Italian seasonings.
Looking for low carb recipes instead? Visit the Savory Tooth Homepage.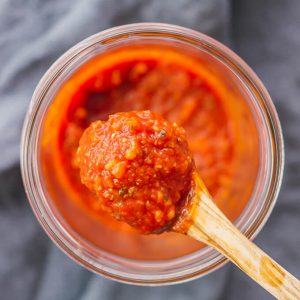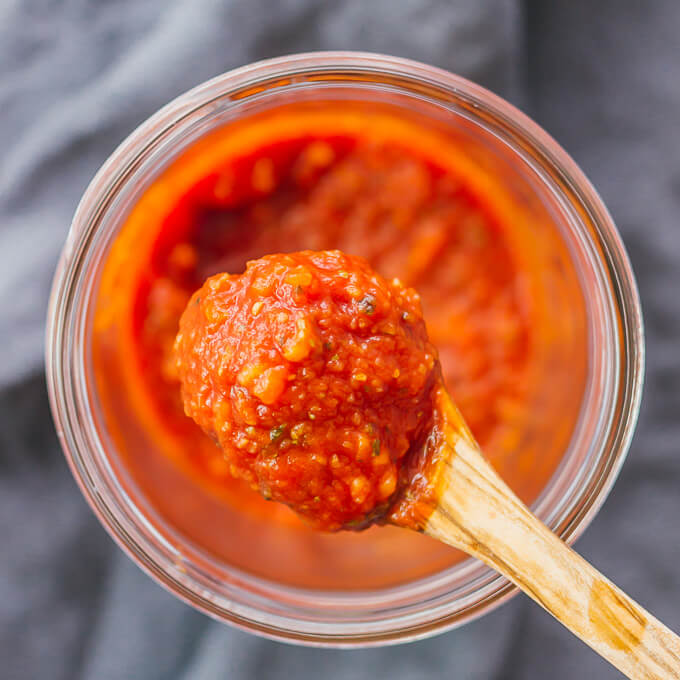 INSTRUCTIONS
Add all ingredients to a small saucepot.

Stir ingredients together over medium-low heat until the tomato paste has dissolved, a few minutes.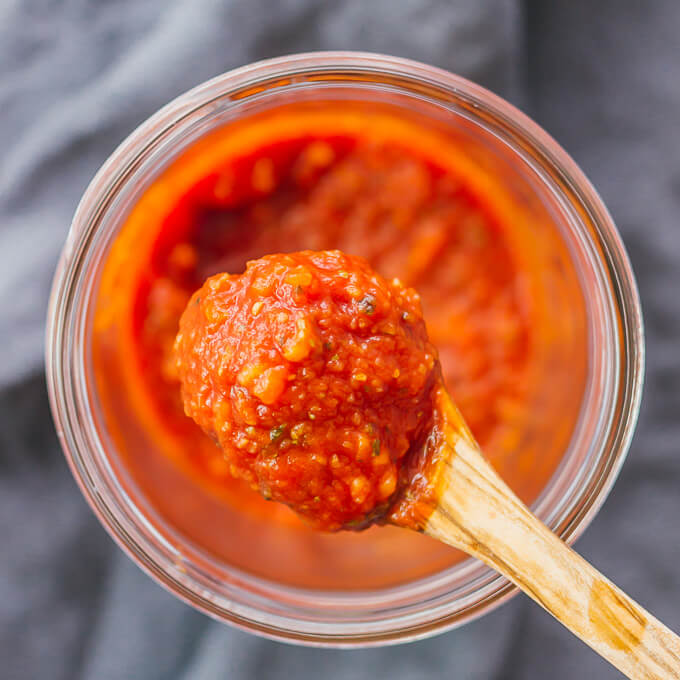 I was making homemade pan pizza recently, when I realized that I had everything I needed except pizza sauce. How could I have missed that? Thankfully, I had a can of tomato paste lying around, so I whipped up this fast, very last-minute pizza sauce. It takes only minutes to come together, and besides tomato paste, you only need a couple of basic Italian dried seasonings. It's definitely a vegetarian and vegan friendly sauce. This recipe yields about one cup of pizza sauce — perfect for a 10 or 11 inch pizza like this low carb pizza. The sauce's texture is thick and savory, and spreads well on pizza dough.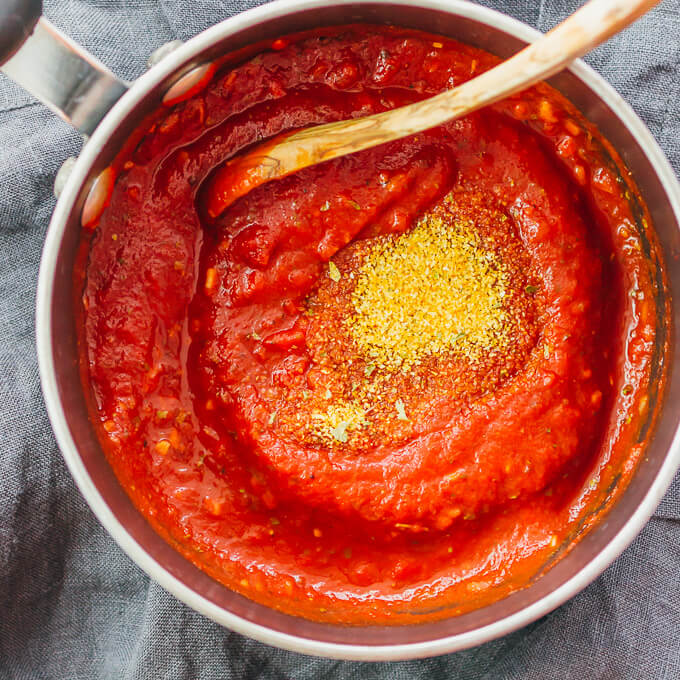 It's hard to mess up this recipe. I throw everything together in a small saucepot, place it over a burner on medium-low heat, and stir until smooth. It's easy to adjust the consistency: if you like it thinner, just add more water. All of the dried herbs can also be added to taste.
If you're wondering what the difference is between pizza sauce and tomato sauce, the answer is that they're very similar. Pizza sauce tends to be thicker since it needs to be spreadable, whereas tomato sauce used in pastas can be thick or thin. Also, pizza sauce doesn't always have (nor need) as much flavor as tomato sauce.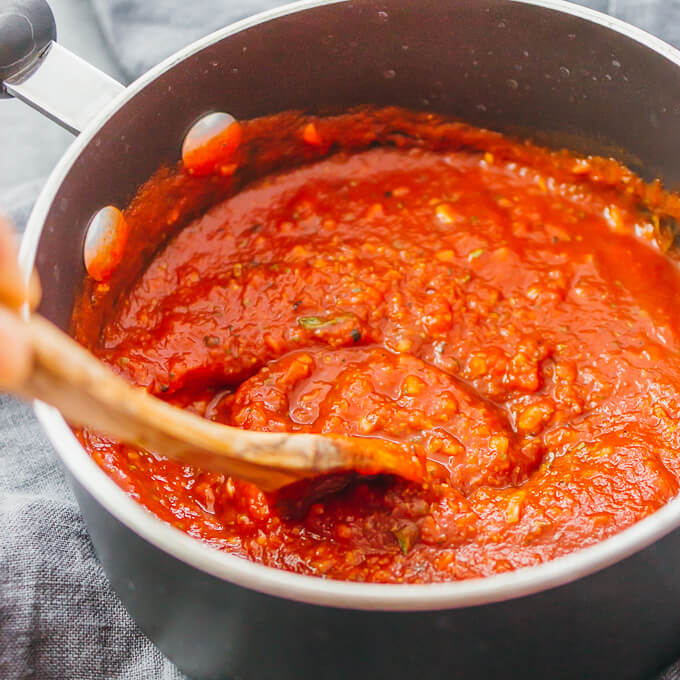 Have a bunch of leftover pizza sauce and you've already been eating pizza all week? Here are a few ideas of what you can use it for: