Summary:
This crab dip appetizer is served hot, with a delicious creamy texture and a golden brown crust. It's made with crab claw meat and cream cheese; no mayonnaise needed.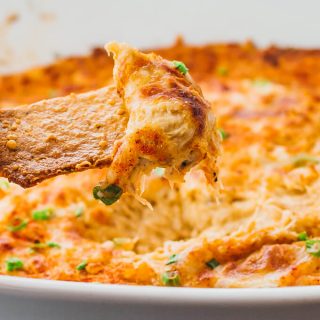 NUTRITION
Makes 4 Servings
Amount Per Serving:
| | |
| --- | --- |
| Calories 370 (62% from fat) |   |
| Total Fat 26g | 39% |
|    Saturated Fat 16g | 80% |
| Cholesterol 180mg | 60% |
| Sodium 1140mg | 48% |
| Net Carb 3g |   |
| Total Carb 3.5g | 1% |
|    Dietary Fiber 0.5g | 1% |
|    Sugars 0g |   |
| Protein 33g |   |
PHOTOS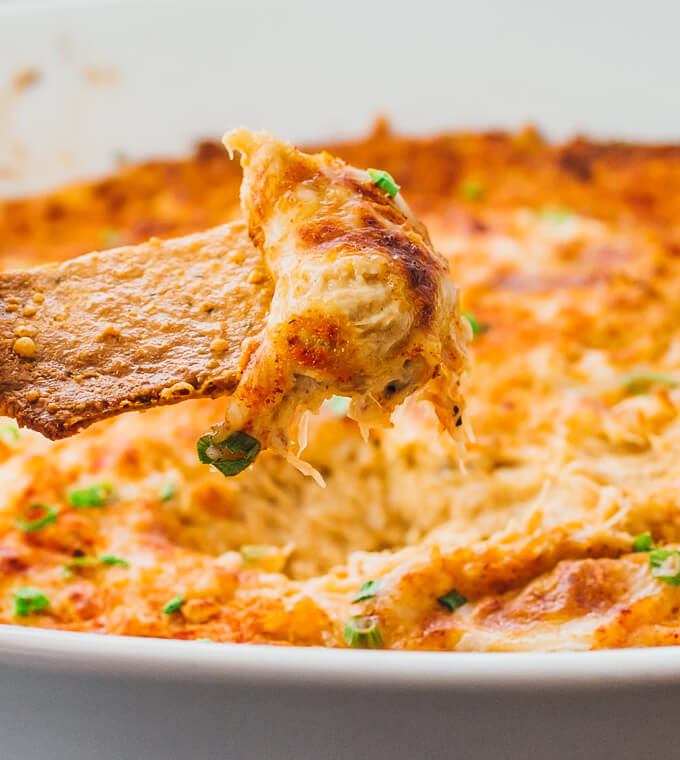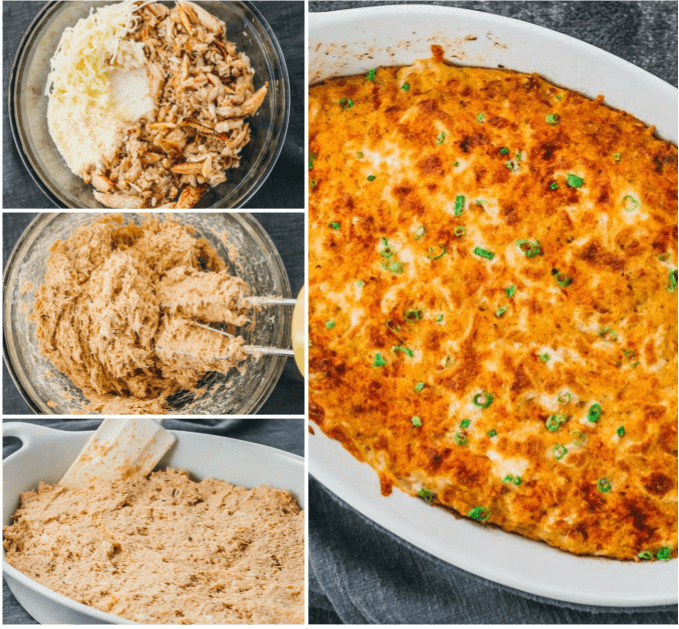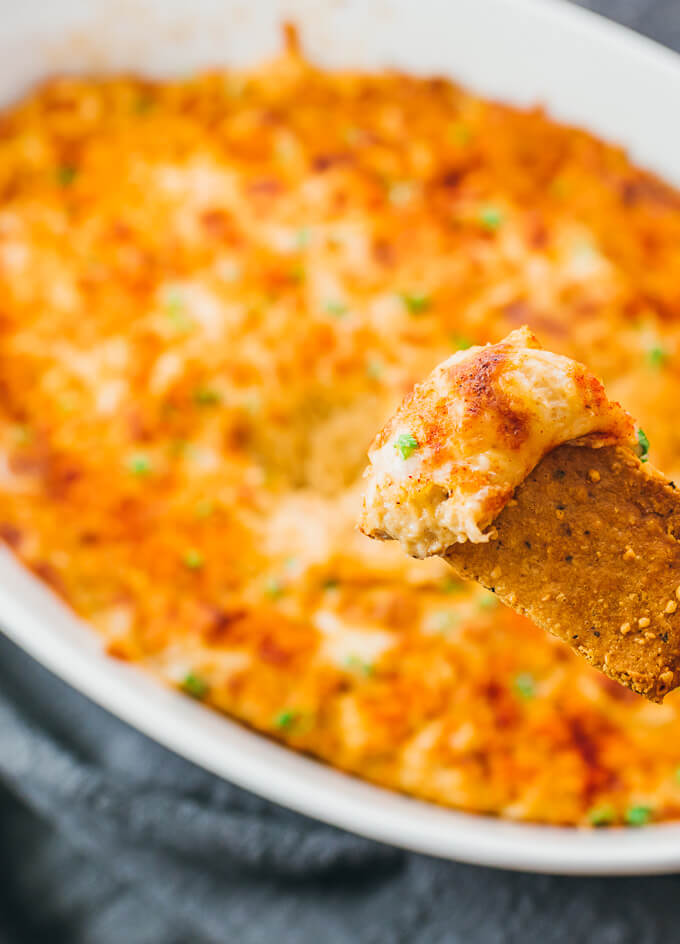 NOTES & TIPS
(1) Crab Claw Meat. The weight refers to crab meat only, without shells. If you're using crab canned in water, squeeze dry and use the drained weight to measure the amount. I use claw meat because it has a strong flavor and is a good choice for appetizers where the crab flavor needs to be prominent. The amount of crab used here is higher than most other recipes; this higher ratio of crab meat to other ingredients yields a heartier and richer crab dip.
(2) Cream Cheese. One standard 8-ounce brick. I use regular, full-fat cream cheese from the brand Philadelphia, not reduced fat or light versions.
(3) Mozzarella Cheese. I use a bag of pre-shredded low-moisture part-skim mozzarella, which means the cheese has been dried out for a longer shelf life and better browning.
(4) Parmesan Cheese. This is finely grated parmesan that has a sandy or almost powdery texture, not shredded, often available in pre-grated bags in the refrigerated section of U.S. grocery stores. This can be substituted with similar cheeses like pecorino romano or asiago.
(5) Combining Ingredients. It's essential that the crab mixture is well beaten and smooth before baking, or you won't end up with a cohesive dip. To do so, you'll need cream cheese that has been softened to room temperature and an electric mixer to beat everything together. I've tried making this dip without a well-blended mixture, and the results are nowhere near as good.
(6) Baking Dish. Use a baking dish with 1.5 to 2 quart capacity. I use a 1.8 quart porcelain oval baking dish.
(7) Serving. Serve this crab dip with homemade almond flour crackers, in a bread bowl, or with vegetable dippers like baby carrots, mini bell peppers, or celery sticks. It's a great party appetizer, both easy to make and fancy enough to bring to a nice reception.
(8) Make Ahead / Leftovers. Follow the recipe to assemble the mixture in the baking dish (without baking), then cover and refrigerate. About an hour prior to serving, remove the baking dish from the refrigerator and let stand at room temperature for 20 minutes to warm up while the oven is preheating, then proceed with the baking step.