Summary:
Try this easy homemade cranberry sauce with only a few ingredients. It's a low carb, keto, and healthy alternative to store-bought sauce, perfect for Thanksgiving.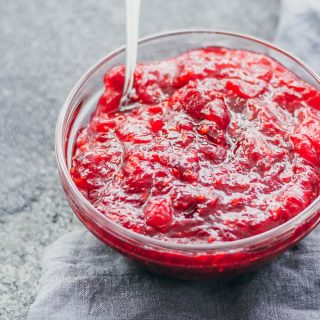 Sugar Free Cranberry Sauce (Keto, Low Carb)
INGREDIENTS
1

(12-ounce)

package whole cranberries

fresh or frozen

1

cup

powdered erythritol sweetener

1

cup

water

1

tablespoon

fresh orange zest (about 1 orange)
INSTRUCTIONS
If using granulated erythritol, blend in a small blender for a few seconds until it reaches a powdered consistency. I use a Nutribullet.

Add erythritol and water to a saucepot. Bring to a boil over medium-high heat, stirring occasionally.

Add cranberries to the pot, stirring with the liquid. Bring back to a boil, and reduce to medium heat.

Cook until the cranberries have split open and the sauce reaches your desired consistency, about 10 to 15 minutes, stirring occasionally.

Add orange zest, stirring well for a minute. Serve immediately while warm.
NUTRITION
Makes 6 Servings
Amount Per Serving:
| | |
| --- | --- |
| Calories 20 (0% from fat) | |
| Total Fat 0g | 0% |
| Saturated Fat 0g | 0% |
| Cholesterol 0mg | 0% |
| Sodium 0mg | 0% |
| Net Carb 4g | |
| Total Carb 6g | 2% |
| Dietary Fiber 2g | 8% |
| Sugars 2g | |
| Protein 0g | |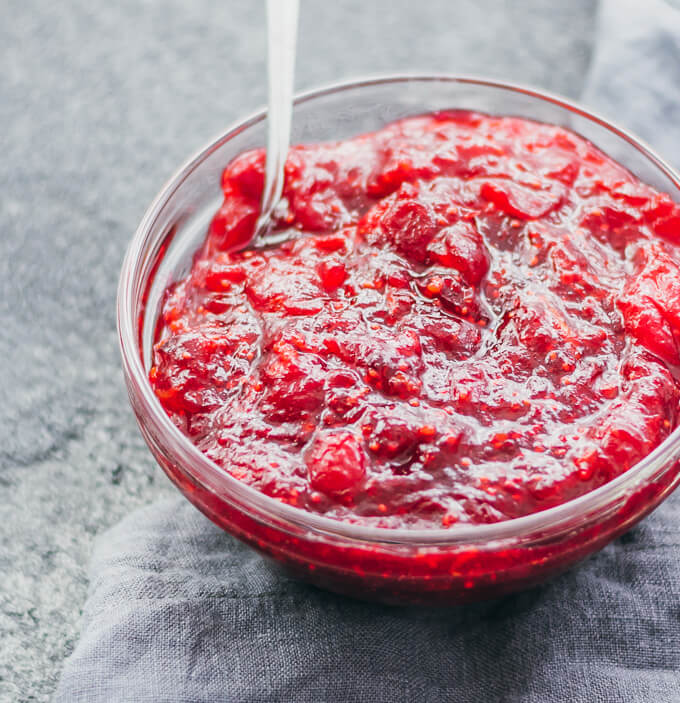 Fresh hot homemade cranberry sauce is the best, and you can enjoy it even while on a low carb or keto diet. All you need are whole cranberries (fresh or frozen), freshly grated orange zest, some water, and a low carb sweetener — I use erythritol. All of the ingredients come together in a saucepot to form a thick cranberry sauce, and I can't tell any difference between this healthy version and your traditional homemade cranberry sauce.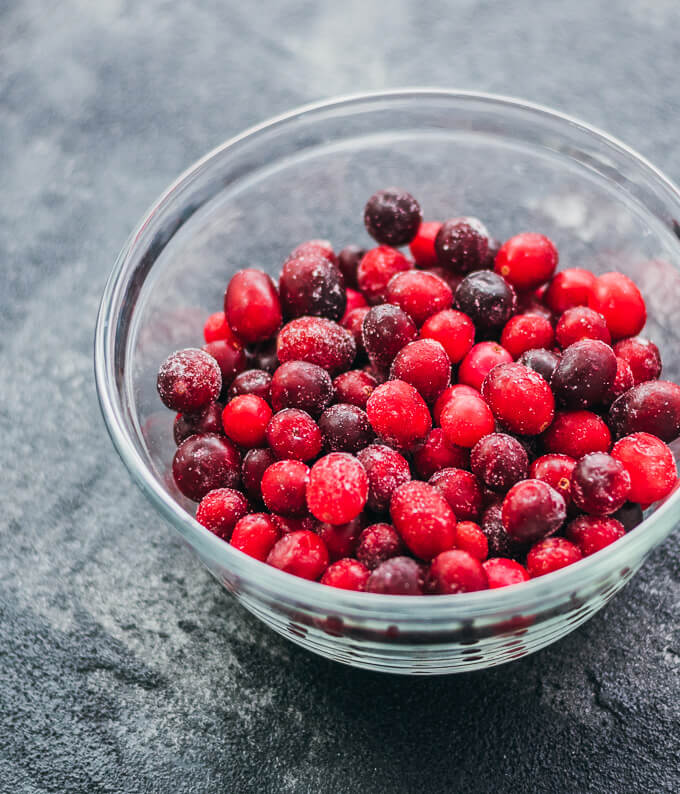 This cranberry sauce is obviously a great addition to any Thanksgiving feast, but Mr. Savory Tooth and I also wanted to be able to spread it onto some turkey sandwiches that we've recently been eating. We make bunless double-decker sandwiches with three layers of pepperjack cheese separated by thinly sliced turkey breast and a spread of this cranberry sauce. Delicious.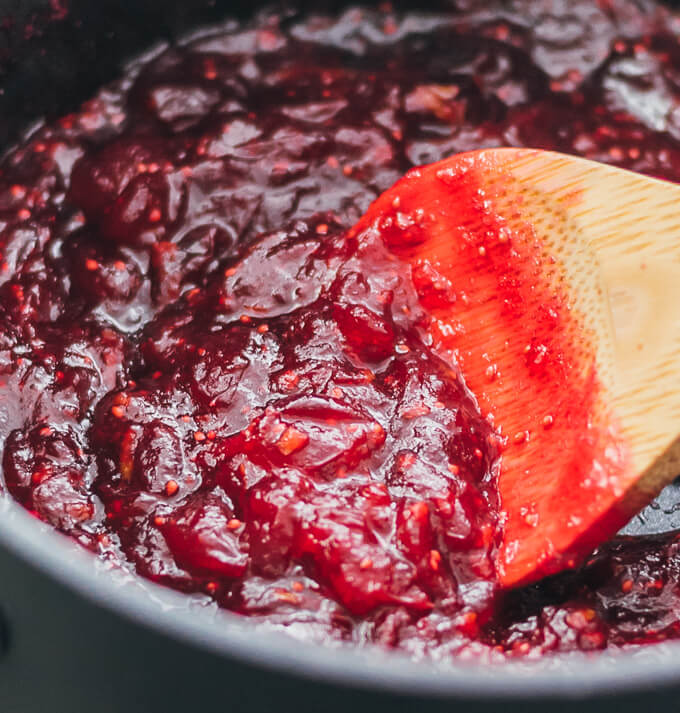 The sweetener that I use is called erythritol, which is a sugar alcohol about 70% as sweet as your typical table sugar. It doesn't affect your blood sugar or insulin, and doesn't cause tooth decay. Our bodies can't digest erythritol, so it primarily exits the body through urine. In other words, erythritol is one of the best sweeteners for anybody on a low carb or ketogenic diet since it doesn't contain any carbs that can be digested by the body. I also use it to sweeten homemade keto bbq sauces.
You can buy erythritol in some brick-and-mortar stores, but it's most readily available online. You can choose either the granulated or powdered version. I have the granulated version, and I usually run it through my Nutribullet blender to powder it. I like the powdered version because it's more easily absorbed into the various dishes that I'm making.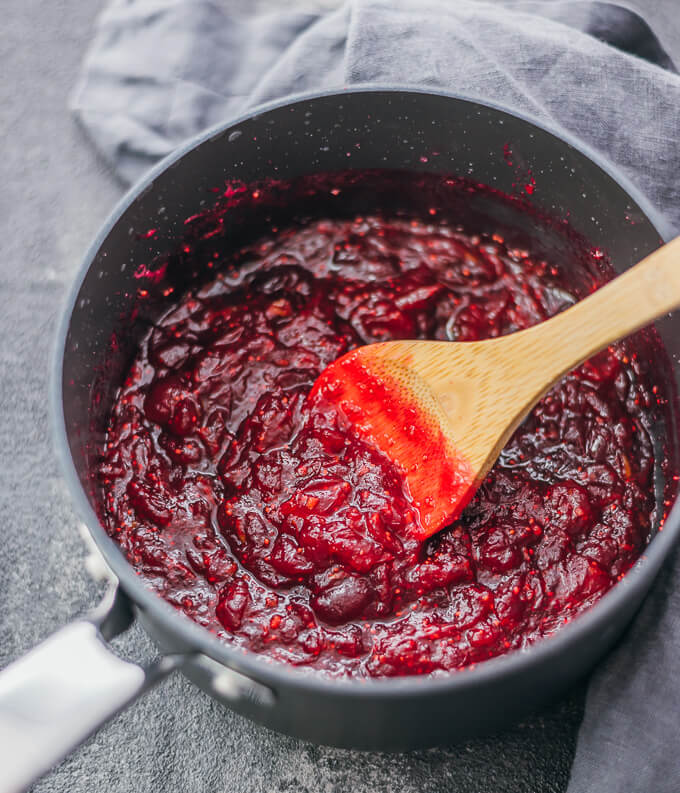 A tip about reheating this cranberry sauce: When cold, the erythritol crystallizes and the cranberry mixture hardens and loses its sauce-like consistency. If you're making this ahead of time, it's totally fine to refrigerate until you're ready to serve. Simply reheat in a pan over medium heat. Add about 1/4 cup water per serving that you're trying to reheat, and stir while the mixture simmers until it forms a thick sauce again. Make sure you keep it warm for serving.