Summary:
Smoky, tangy, and sweet -- this bold BBQ sauce is better than store-bought and pairs well with pulled pork, chicken, and ribs. The key to making this a low carb sauce is using a sugar-free sweetener in place of regular sugar.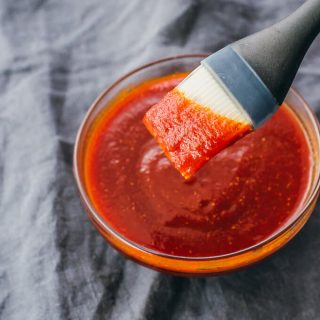 INSTRUCTIONS
Make Sauce: Add all ingredients to medium saucepan. Stir together over medium-high heat until combined and starting to simmer. Simmer until sauce reaches desired thickness, stirring frequently, about 15 minutes, gradually reducing heat as needed to maintain simmer.
NUTRITION
Makes 10 Servings
Amount Per Serving (2 tbsp):
| | |
| --- | --- |
| Calories 20 (5% from fat) |   |
| Total Fat 0g | 0% |
|    Saturated Fat 0g | 0% |
| Cholesterol 0mg | 0% |
| Sodium 270mg | 11% |
| Net Carb 2.5g |   |
| Total Carb 3g | 1% |
|    Dietary Fiber 0.5g | 3% |
|    Sugars 1g |   |
| Protein 1g |   |
PHOTOS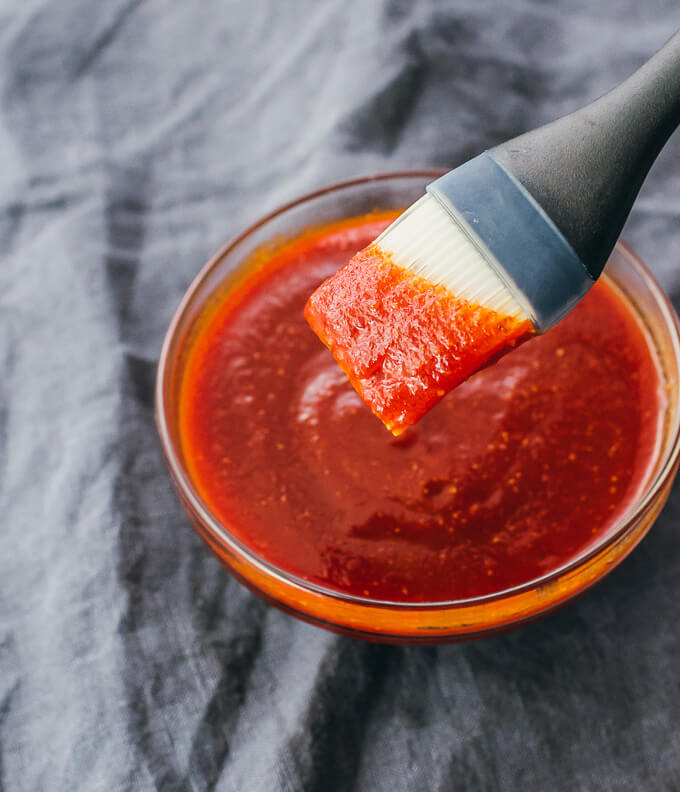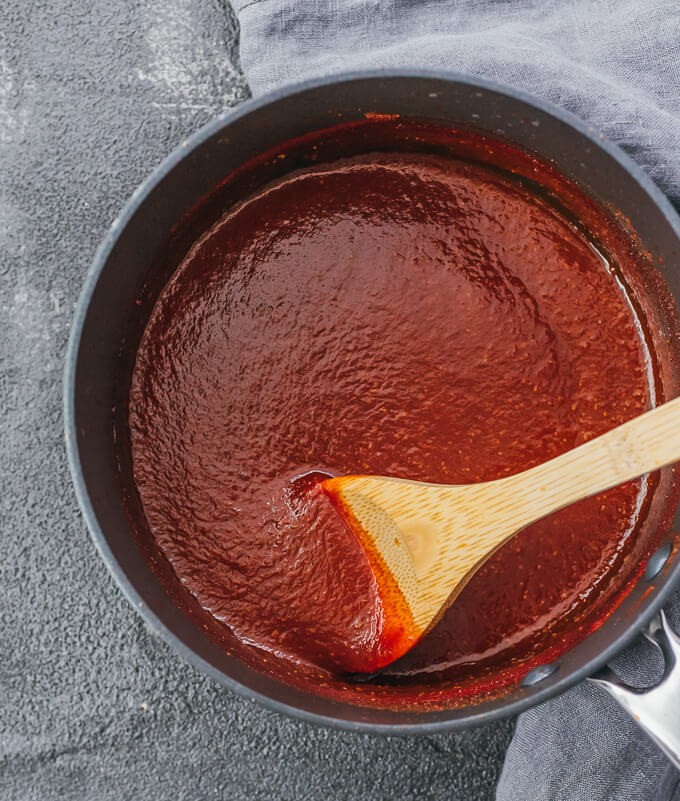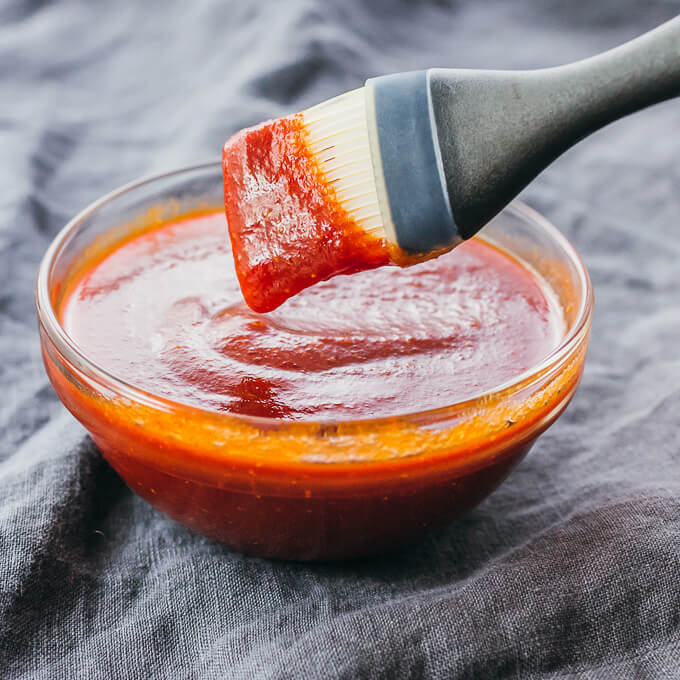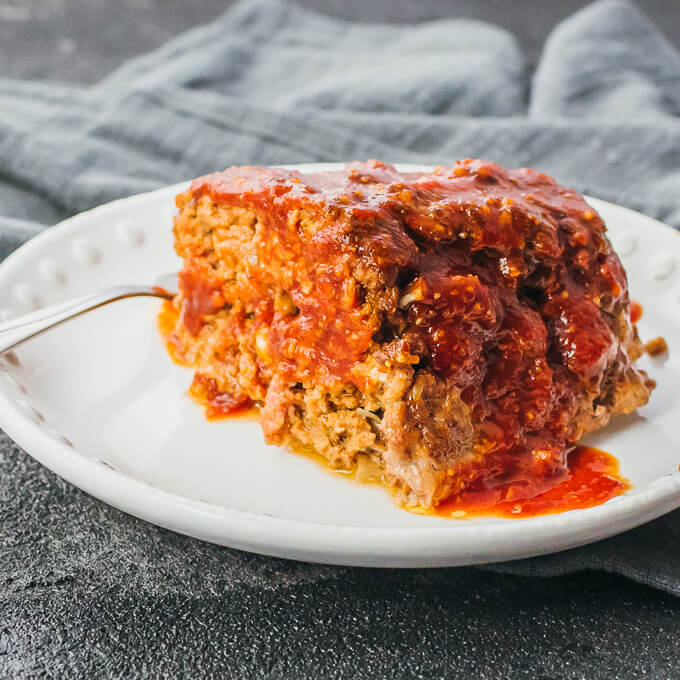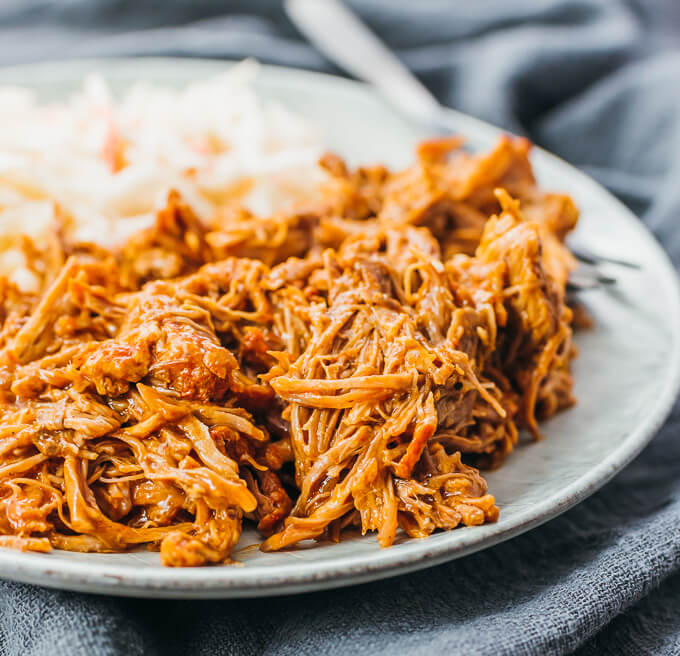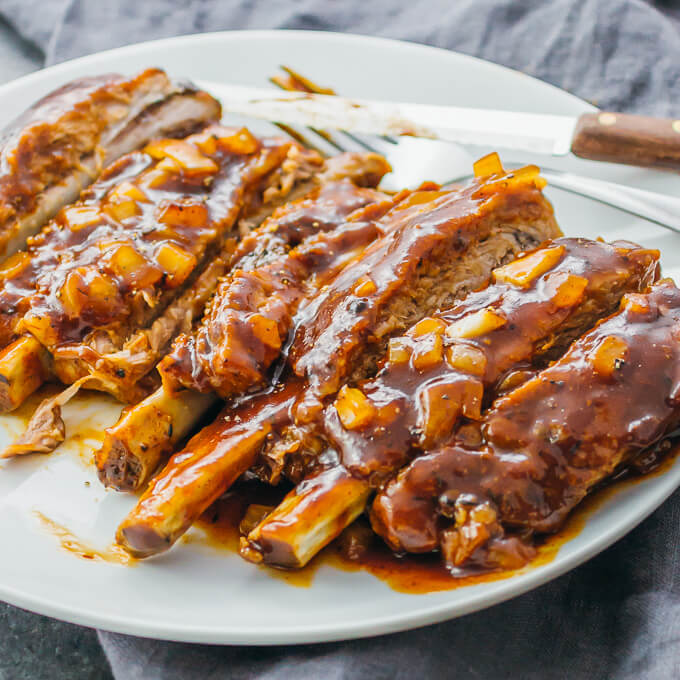 NOTES & TIPS
(1) Sweetener. The volumes listed above correspond to 2.8 ounces weight powdered erythritol and 2 ounces weight confectioners Swerve. Either sweetener works, and you won't taste a "cooling" effect or experience erythritol crystallization. Note that I use a powdered sweetener, so if you are using granulated, you should powder it first using a blender like a Nutribullet before measuring out the amount to use. If you are using a sweetener other than listed and don't know how much to use, add to taste after the sauce has thickened.
(2) Cayenne. This spice helps bring the heat to your BBQ sauce. Adjust to match your preferences. Use 1/4 teaspoon for a mild to moderately hot bbq sauce. If you're concerned that it'll be too spicy, start with only 1/8 teaspoon and add more to taste after the sauce has simmered and reached your desired thickness.
(3) Usage. This BBQ sauce goes great with pulled pork, pork chops, fried chicken, chicken wings, burgers, pizza, ribs, meatballs, meatloaf, or even used as a salad dressing.
(4) Storage. This BBQ sauce is best when used within a week. If you need longer storage, freeze in small amounts and thaw as needed.
(5) Nutrition. The nutrition calculation assumes you are using erythritol or Swerve, which use sugar alcohols whose carbs are non-impact and not included in the nutrition estimate.