Summary:
Whether you're making a Thai chicken salad, chicken satay, stir fry, or just need a quick dipping sauce, this is a versatile peanut sauce that you can use for almost anything. It's easy to make by stirring the ingredients together in a bowl; no blender or heat required to combine.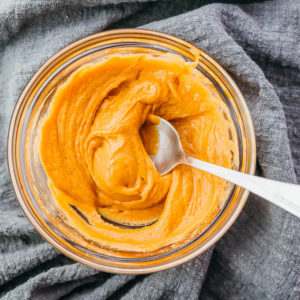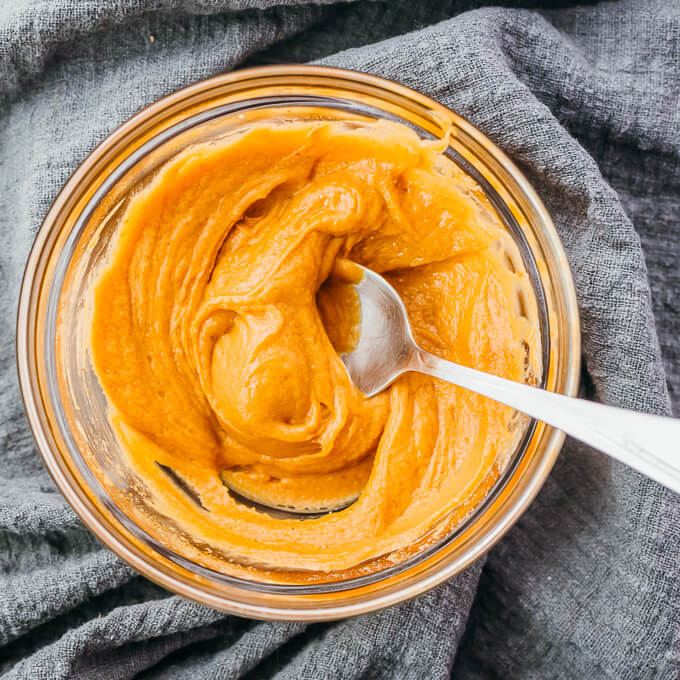 INGREDIENTS
INSTRUCTIONS
Combine Ingredients: Vigorously stir all ingredients together in small bowl until very smooth. As you stir, sauce will initially appear clumpy but will eventually combine.
NUTRITION
Makes 2 Servings
Amount Per Serving (3 tablespoons):
| | |
| --- | --- |
| Calories 170 (58% from fat) |   |
| Total Fat 11g | 17% |
|    Saturated Fat 2g | 8% |
| Cholesterol 0mg | 0% |
| Sodium 300mg | 13% |
| Net Carb 6.5g |   |
| Total Carb 9g | 3% |
|    Dietary Fiber 2.5g | 9% |
|    Sugars 2.5g |   |
| Protein 6g |   |
PHOTOS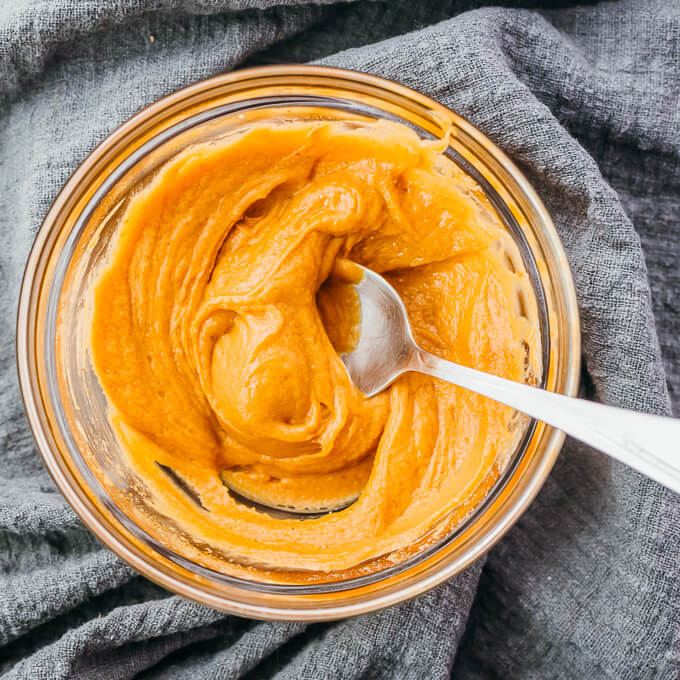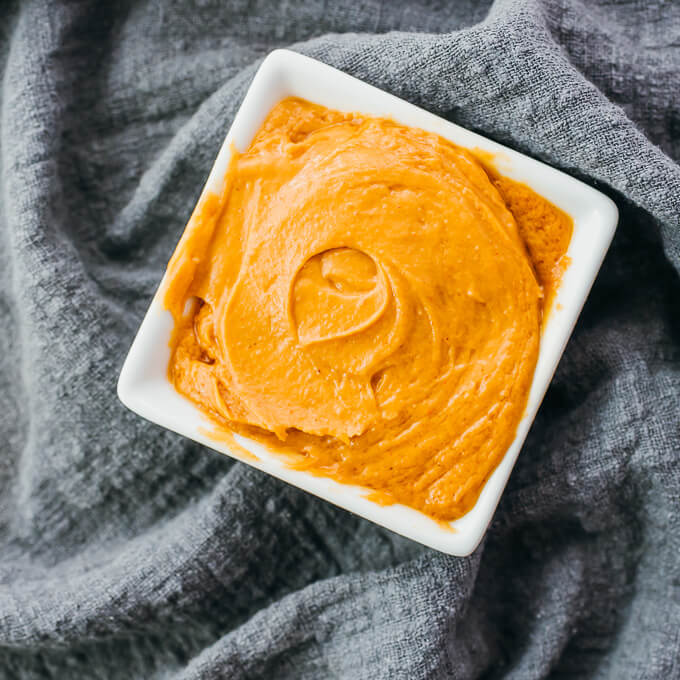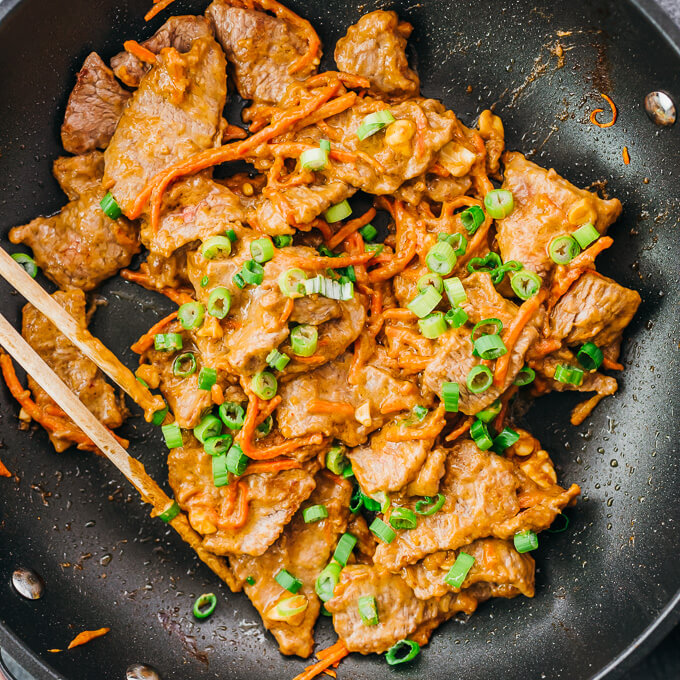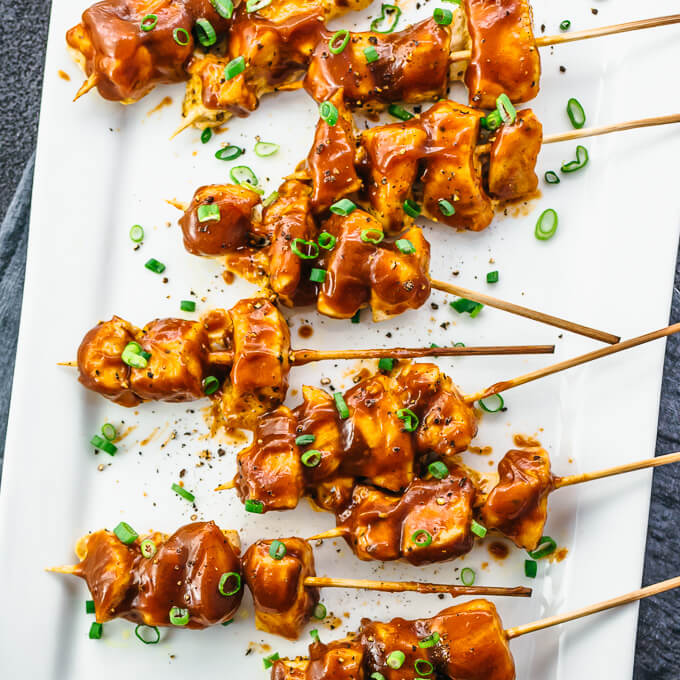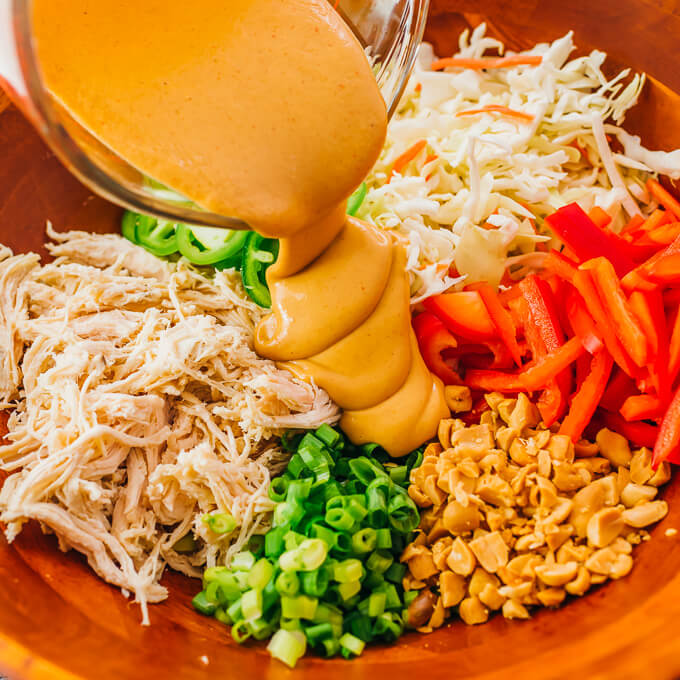 NOTES & TIPS
(1) Peanut Butter. I use plain peanut butter, without any special flavors or add-ins, and unsweetened. This is often referred to as "natural" peanut butter on package labels, and only peanuts and salt are listed on the ingredient label. Either creamy or crunchy will work — it's up to your personal preference and what you're using the peanut sauce for. There is typically some separation at room temperature, so stir up the jar of peanut butter before measuring out the amount to use.
(2) Soy Sauce. Both regular and low-sodium varieties work well; I use low-sodium soy sauce by the brand Kikkoman. If you follow a gluten-free diet, substitute with coconut aminos.
(3) Sriracha. Any kind of chili garlic sauce will work, so you can use your favorite one. I use sriracha from Huy Fong, and another popular one is sambal oelek. If you use a hot sauce that has a different level of spiciness than sriracha, you may want to stir it in to taste. The recipe lists 1 teaspoon of sriracha, which results in a mild heat. If desired, you can use 2 to 3 teaspoons for a spicier sauce. The downside is that if you add too much, it'll mask the peanut butter flavor.
(4) Uses For Sauce. This delicious peanut sauce can be used for a variety of low carb dishes, such as a sauce for beef stir fry or for "noodles" made from spiralized zucchini or spaghetti squash. It can also be used as a dressing for Thai chicken salad, a dip for spring rolls or chicken satay, or a topping for Asian lettuce wraps.
(5) Make Ahead. Save this peanut sauce for future uses by storing it in an airtight container in the refrigerator for up to 1 week. Before using, stir and (if desired) reheat in a saucepan for a warm sauce.