Summary:
This delicious sushi bowl includes salmon, avocado, cucumber, seaweed, rice, and a bold spicy dressing. Same tasty flavors found in a sushi roll, but much easier to make. It's perfect as a light and refreshing no-cook meal on hotter days.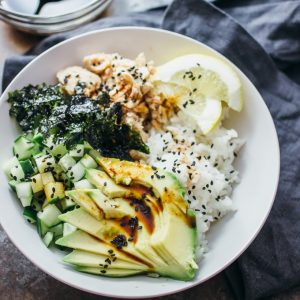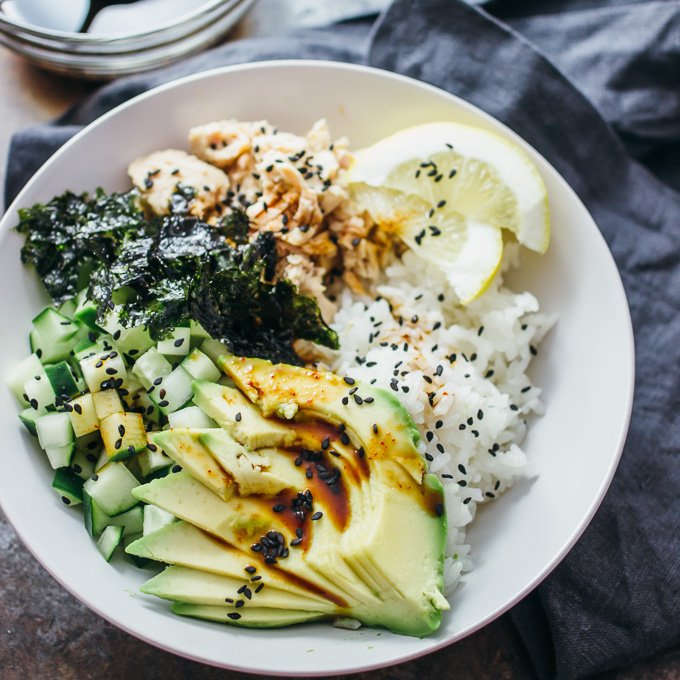 INSTRUCTIONS
Make Sushi Rice: Stir cooked rice with rice vinegar and salt until well-mixed. Divide sushi rice between two bowls for serving.

Add Toppings: Divide salmon, avocado, cucumber, and seaweed between two serving bowls. Sprinkle sesame seeds on top.

Serve: Stir together all dressing ingredients in small bowl until well-mixed. Spoon over serving bowls or leave dressing on the side. Serve (Note 4).
NUTRITION
Makes 2 Servings
Amount Per Serving:
| | |
| --- | --- |
| Calories 490 (31% from fat) |   |
| Total Fat 17g | 26% |
|    Saturated Fat 2g | 12% |
| Cholesterol 71mg | 24% |
| Sodium 3050mg | 127% |
| Net Carb 50g |   |
| Total Carb 56g | 19% |
|    Dietary Fiber 6g | 25% |
|    Sugars 3g |   |
| Protein 29g |   |
PHOTOS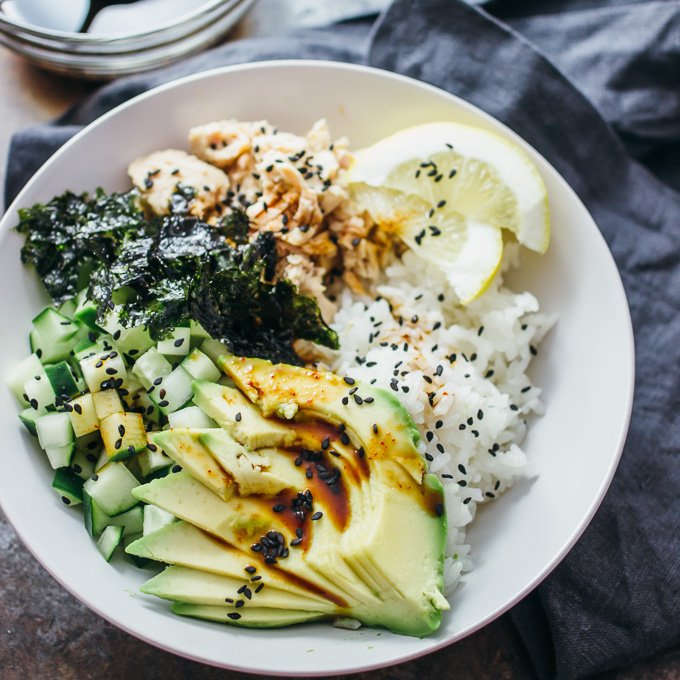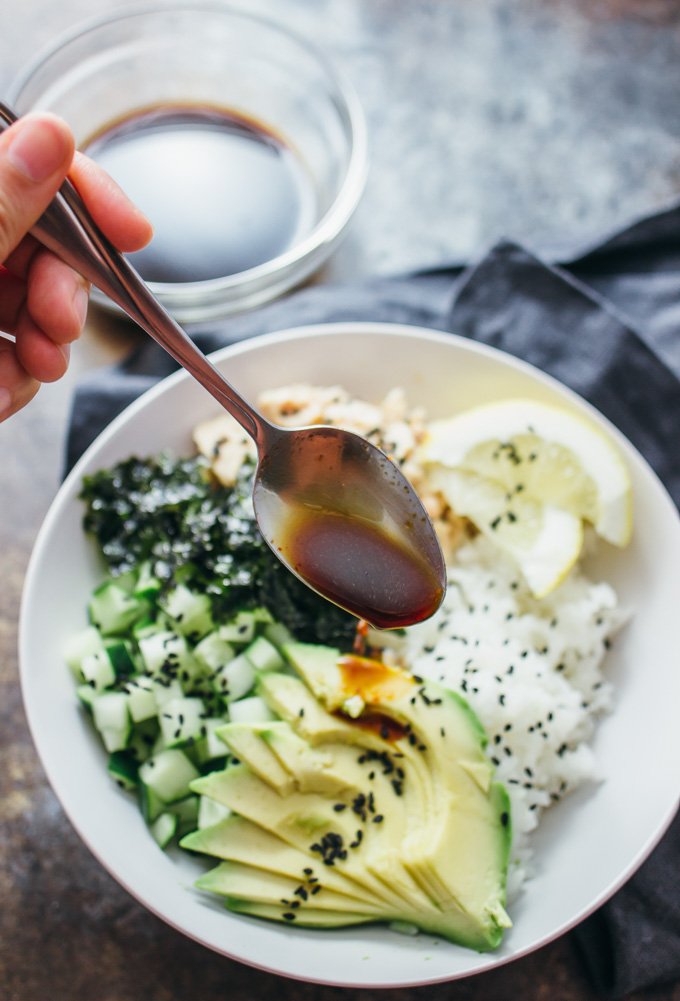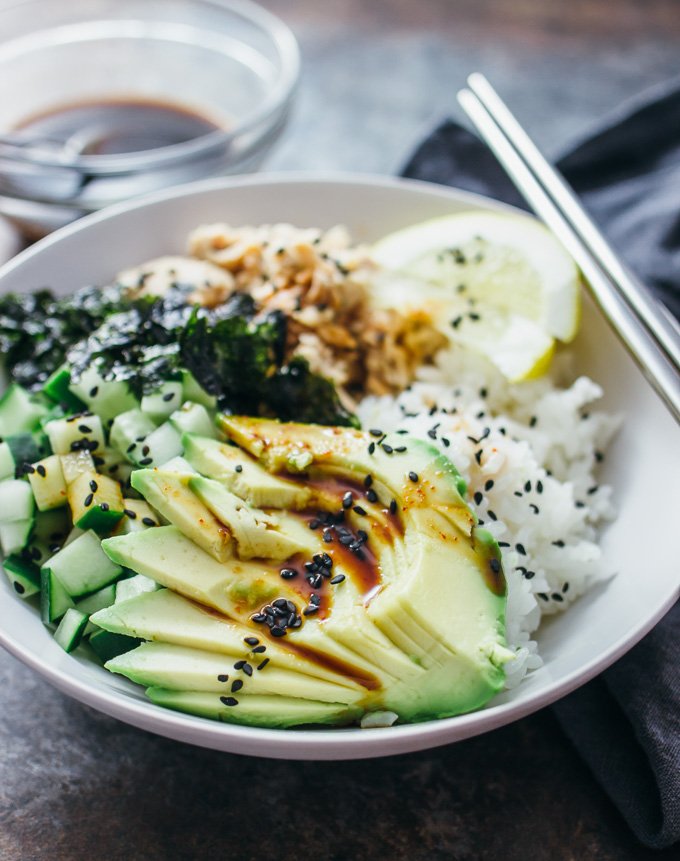 NOTES & TIPS
(1) White Rice. This amount refers to the cooked volume, not uncooked. I use medium-grain white rice. If you're on a low carb diet, skip the rice without substitution, which will result in only 6 grams of net carbs per serving. I don't recommend substituting with cauliflower rice because it won't taste remotely close to sushi rice.
(2) Salmon. Fully drain the can, then fluff the meat with a fork. An alternative is to use the same weight of freshly cooked salmon; for cooking methods, see Pan Seared Salmon and Instant Pot Salmon. This can be substituted with imitation crab if you prefer a California roll sushi bowl.
(3) Sriracha. I use the brand Huy Fong. You can substitute with another chili garlic sauce or your favorite hot sauce.
(4) Serving. Serve sushi bowls immediately, alongside appetizers like chicken satay skewers and cucumber salad.