Summary:
This romaine salad is refreshing and crunchy to the bite, filled with freshly diced bell pepper, roasted sunflower seeds, sliced olives, and shredded Parmesan cheese.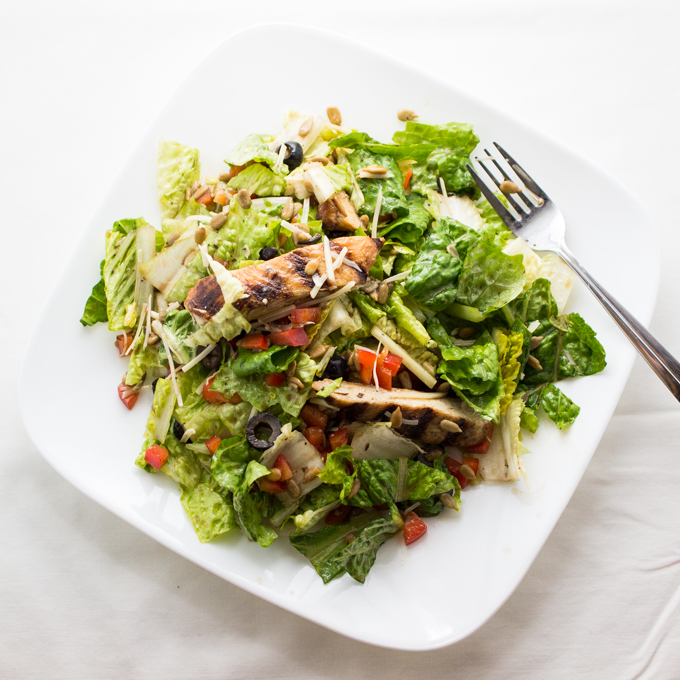 INGREDIENTS
3

heads of Romaine lettuce

chopped

20

fresh whole basil leaves

12

ounces

grilled chicken strips other options that work well: canned salmon and baked tofu

4

ounces

sliced olives

1

large bell pepper

red, orange, or yellow, diced

roasted sunflower seeds

to taste

shredded Parmesan cheese

to taste

balsamic or citrus vinaigrette dressing

to taste
INSTRUCTIONS
Distribute all of the ingredients evenly amongst 4 salad bowls. For the sunflower seeds and Parmesan cheese, grab a small handful to toss into each bowl. For the dressing, add about 2-3 tablespoons per bowl.

When ready to serve, toss the salad to fully mix all of the ingredients.
NUTRITION
185 kcal/serving

PHOTOS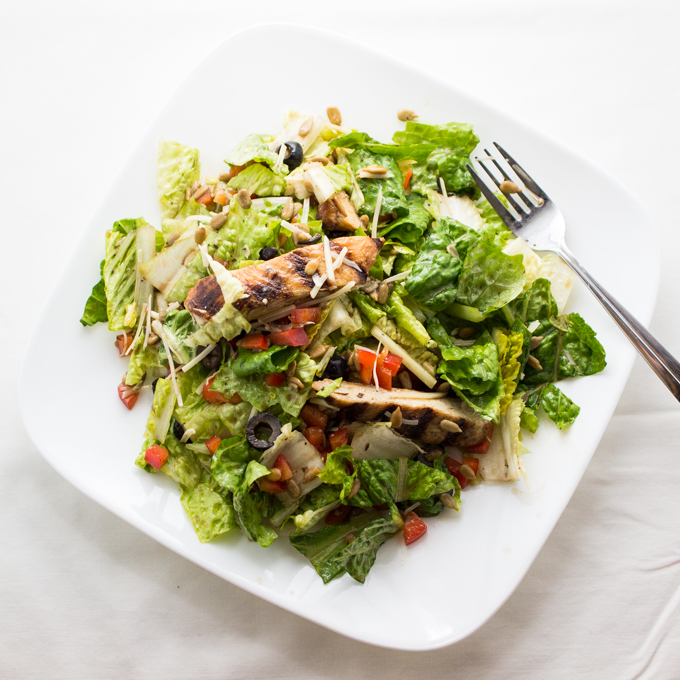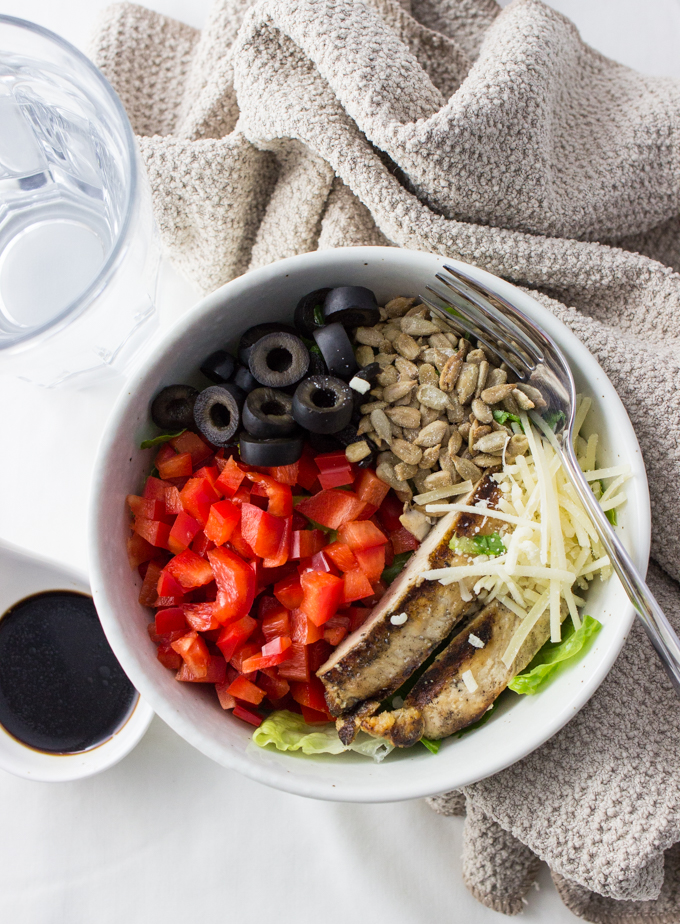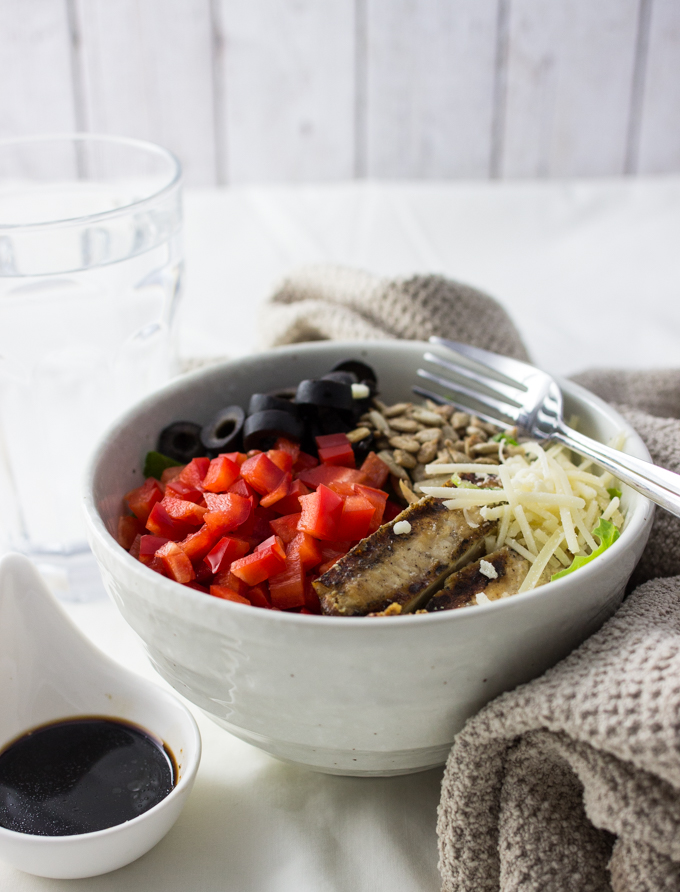 NOTES & TIPS

Feel free to make substitutes to this recipe. You can treat it as a template. The basil can easily be omitted or substituted for various herbs you have lying around, and I often substitute the chicken for salmon. It's easy to change things up if you get bored.