Summary:
With just 7 ingredients and only 20 minutes of cooking time, this is a simple recipe for making a deliciously creamy asparagus soup. Low carb and low histamine.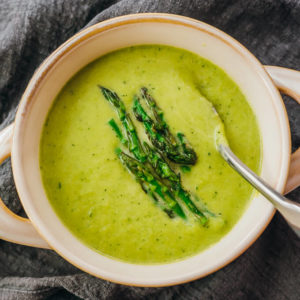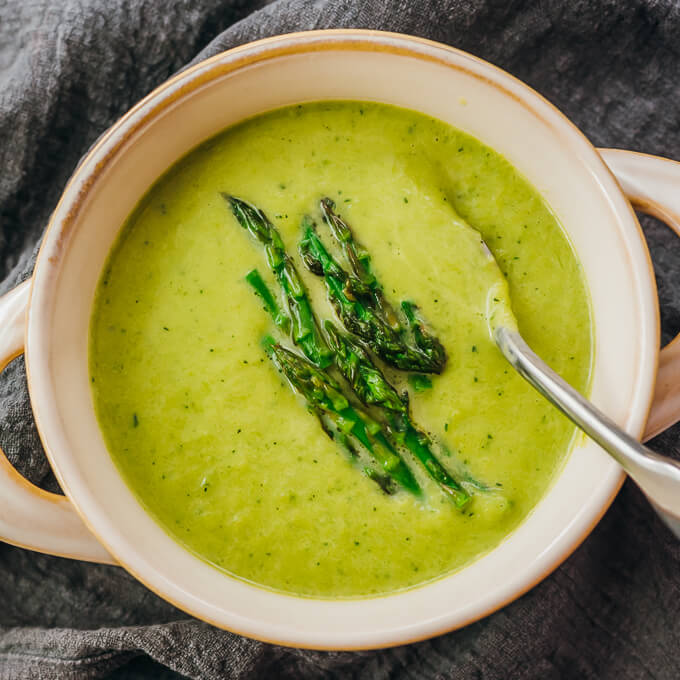 INGREDIENTS
INSTRUCTIONS
Prepare Asparagus: Peel any spears thicker than 1/2 inch. Cut off tips (top 1 to 2 inches) and reserve. Trim off and discard asparagus ends (bottom 1 to 2 inches) or where spears appear woody. Chop remaining spears into 1/2 inch pieces.

Cook Asparagus Tips: Melt 1.5 tablespoons butter in large pot over medium-high heat. Add asparagus tips and cook until tender, about 2 minutes, stirring occasionally. Transfer tips to plate.

Soften Vegetables: Add chopped asparagus spears, zucchini, salt, and 1.5 tablespoons butter to now-empty pot. Stirring occasionally, cook until vegetables are softened, about 10 minutes. Add water and bring to boil. Boil until vegetables are very tender, about 5 minutes. Turn off heat.

Purée & Finish: Use immersion blender to purée soup directly in pot, or use tabletop blender until puréed. Stir in cream, vinegar, and half of asparagus tips. Taste, adding more salt as needed. Serve (Note 4), garnishing with remaining asparagus tips.
NUTRITION
Makes 4 Servings
Amount Per Serving (1.5 cups):
| | |
| --- | --- |
| Calories 170 (75% from fat) |   |
| Total Fat 14g | 22% |
|    Saturated Fat 9g | 45% |
| Cholesterol 40mg | 13% |
| Sodium 660mg | 27% |
| Net Carb 4.5g |   |
| Total Carb 9g | 3% |
|    Dietary Fiber 4.5g | 18% |
|    Sugars 5g |   |
| Protein 5g |   |
PHOTOS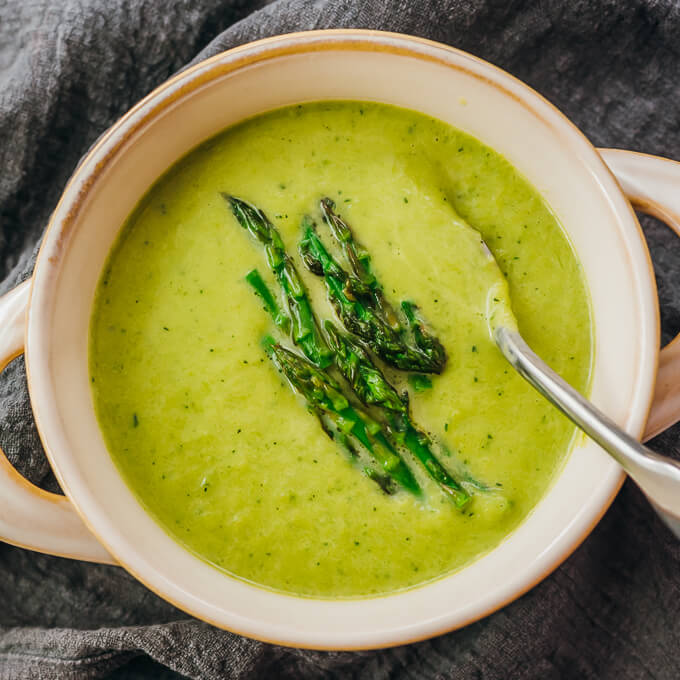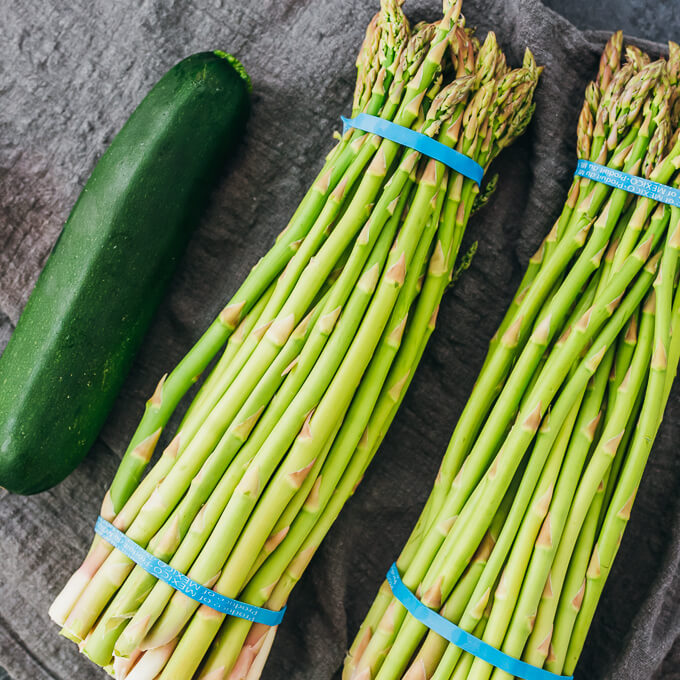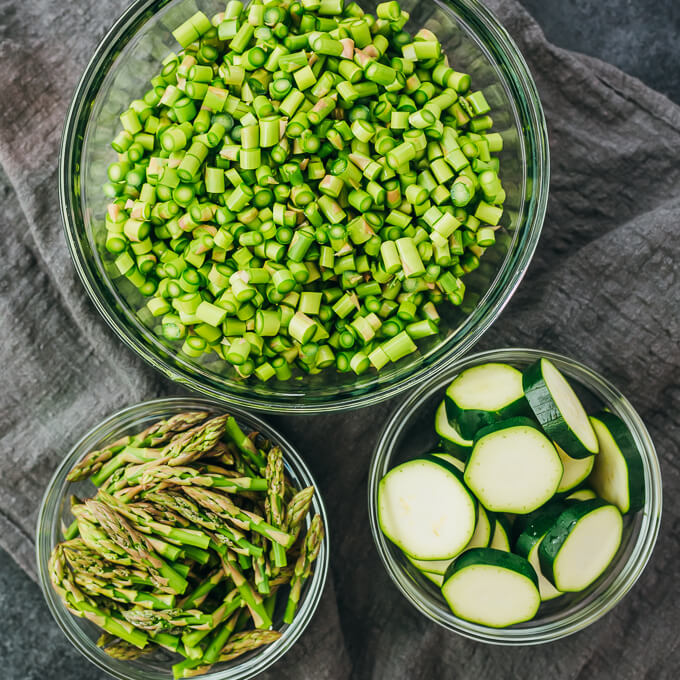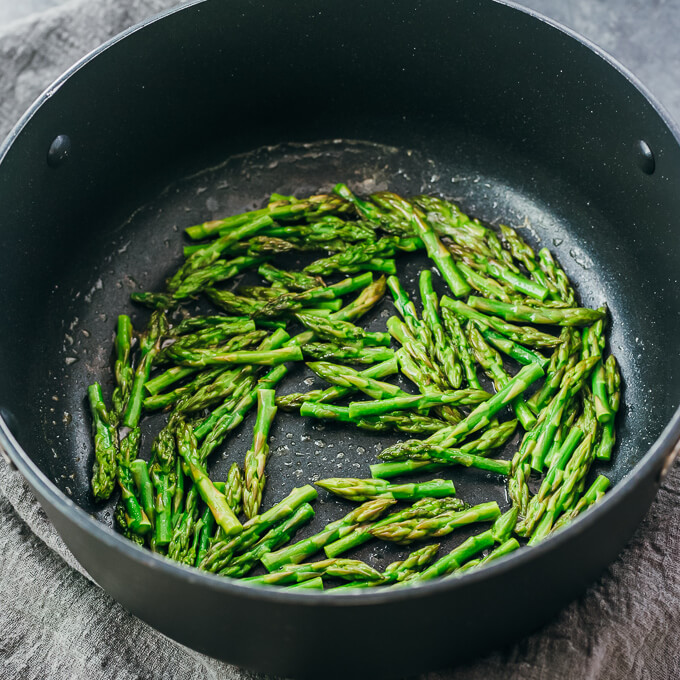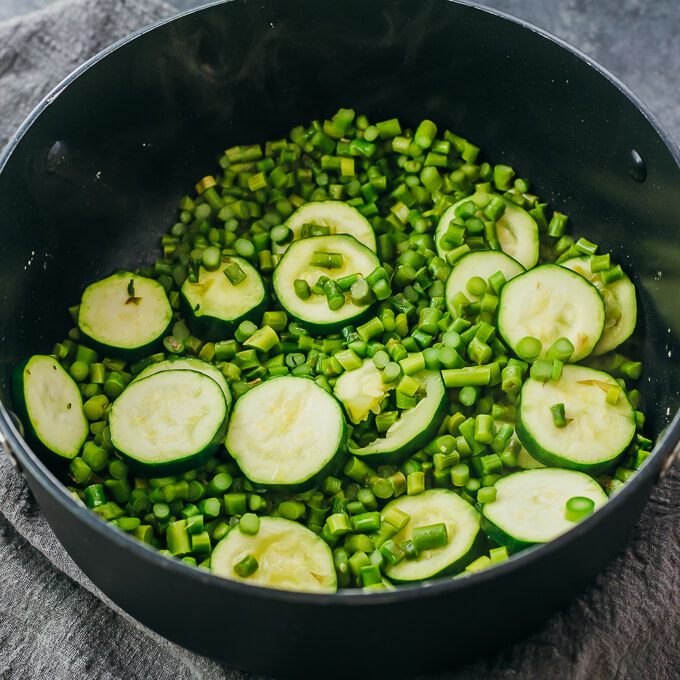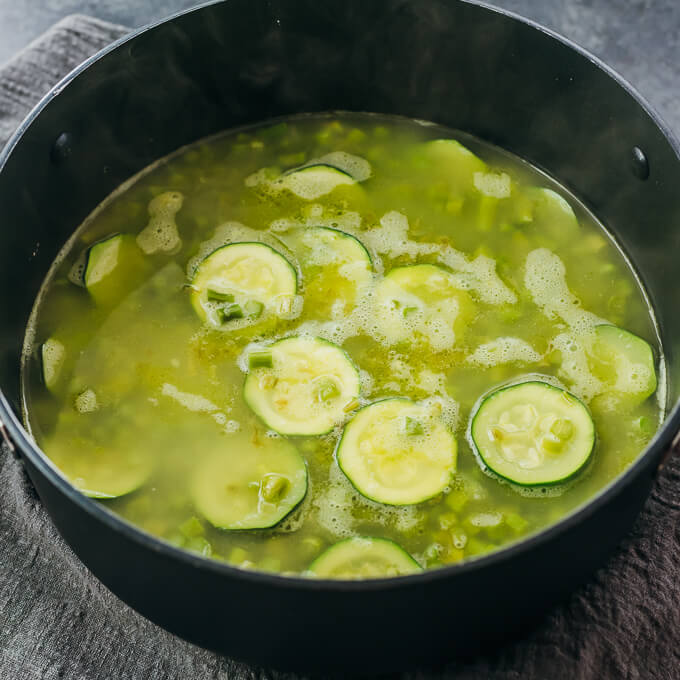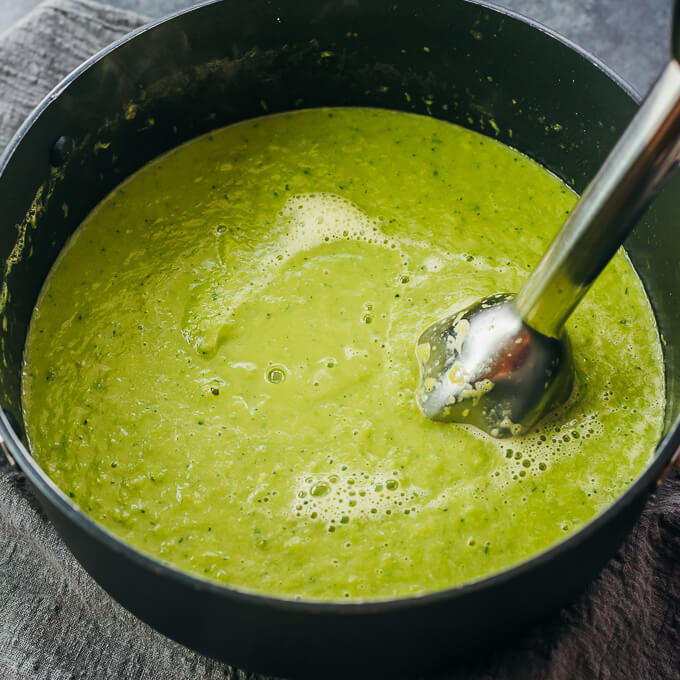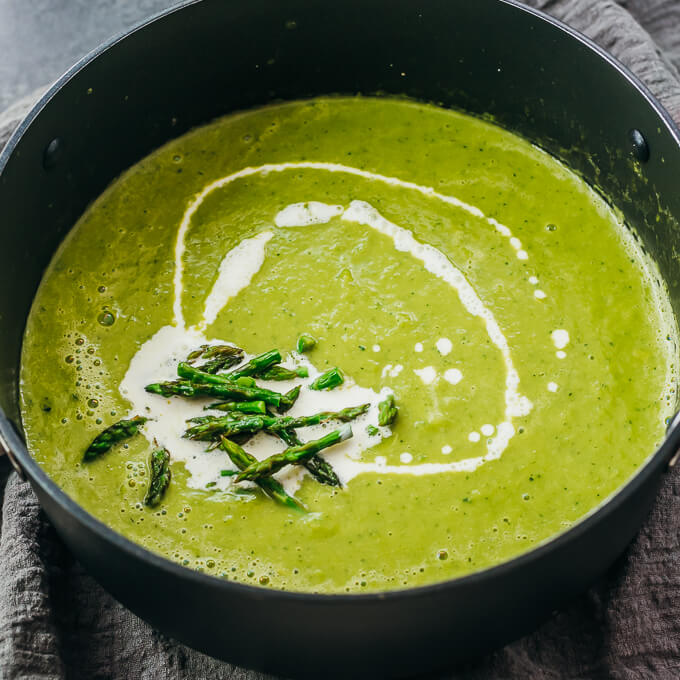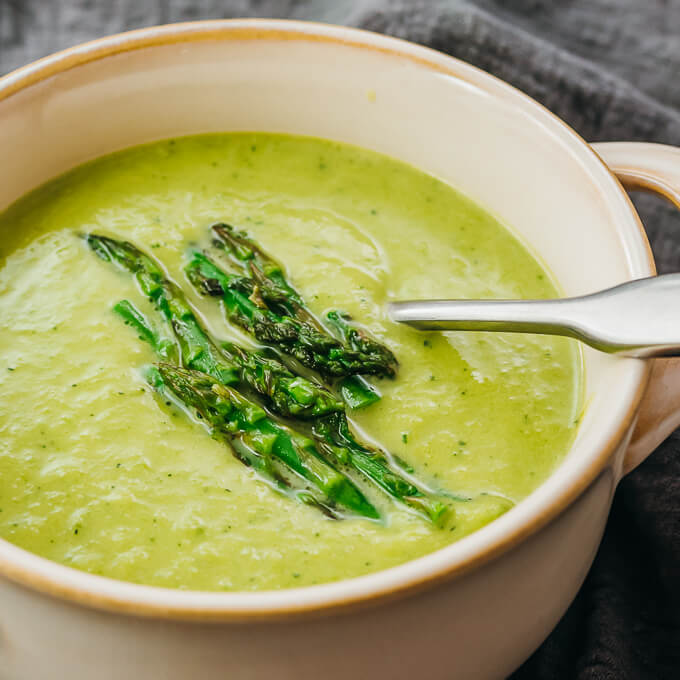 NOTES & TIPS
(1) Asparagus. I use 2 bunches of fresh asparagus (1 bunch = 1 pound). Select thinner spears, which are more tender and easily puréed into a soup, compared to thicker ones.
(2) Heavy Whipping Cream. This can be omitted for dairy-free diets, or substituted with lighter creams like half and half.
(3) Butter. This can be substituted with your preferred cooking oil.
(4) Serving / Leftovers. Serve asparagus soup with a simple salad or salmon cakes. Leftovers can be stored in an airtight container, and refrigerated for up to 2 days or frozen. Reheat using the microwave, stirring every 2 minutes, until warmed through.
(5) Low Histamine. This recipe is designed to be low histamine, meaning that all ingredients score a "0" on the SIGHI Food Compatibility List. Two things to watch out for: Verify that your heavy whipping cream has no additives that you react to, and freeze all leftovers and reheat directly from frozen.