Summary:
Bite into these crab and avocado summer rolls! This Vietnamese and Thai inspired recipe has crab meat, sliced avocado, cucumber, and carrots wrapped together in a summer roll with a spicy red dipping sauce. It's an easy, refreshing dish for when you are looking for something lighter and low-calorie to eat.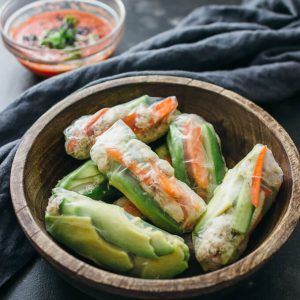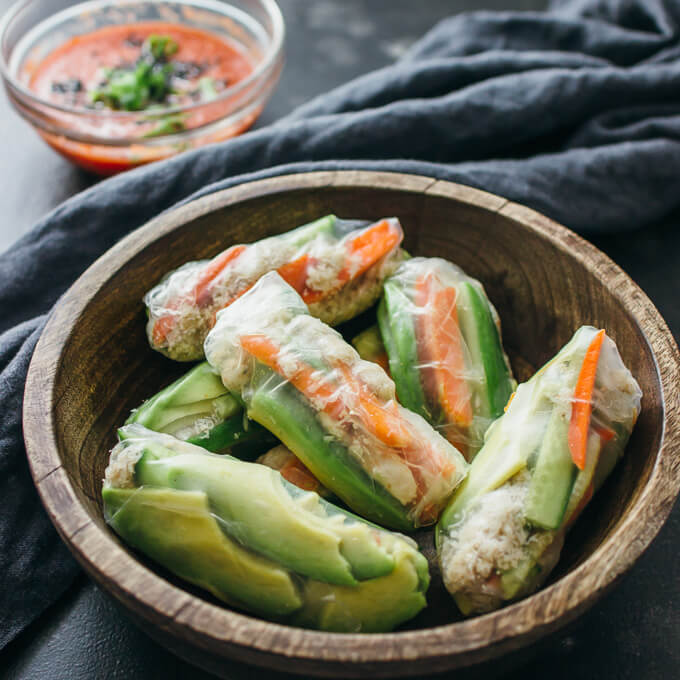 INGREDIENTS
8

six-inch round rice wrappers

4

ounces

crab meat

1

avocado

seeded and sliced

1

persian cucumber

about 2 ounces, julienned

4

baby-cut carrots

julienned
INSTRUCTIONS
Wrapping the summer rolls: Dip the rice wrappers into water so that they become moist and soft. Lay out on a cutting board. Distribute the ingredients among 8 wrappers. To wrap, fold in the side closest to you, then the left and right sides, and then roll up.

Making the sauce: Blend together the tomatoes, fish sauce, water, and red pepper. Sprinkle sesame seeds and scallions.
NUTRITION
515 kcal/serving

PHOTOS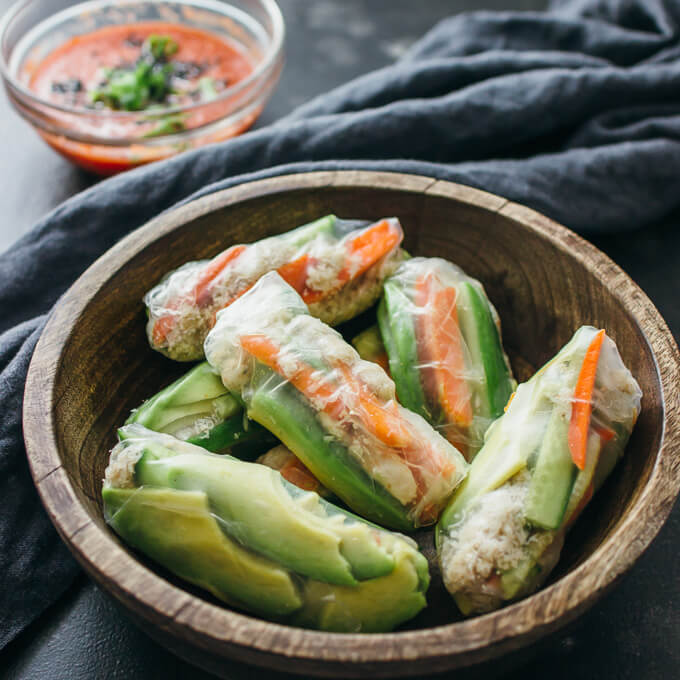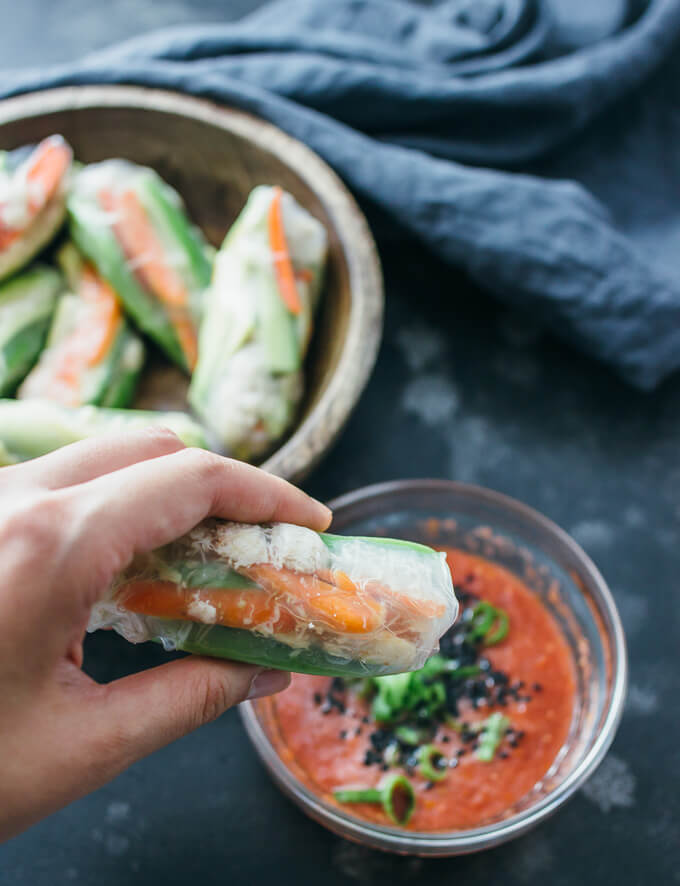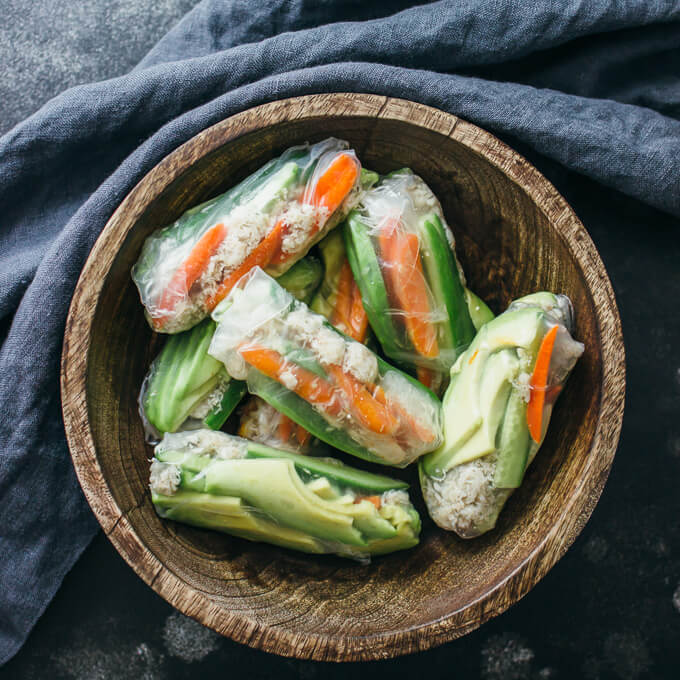 NOTES & TIPS

Rice paper wrappers come in packages of round 6 to 8 inch diameter sheets. Each wrapper is dry and hard, like a thin piece of plastic. To use, you simply soak the wrapper in water for a few seconds until it's all wet. Then the wrapper becomes really soft and sticky — like an edible plastic wrap. The translucent wrapper stretches and clings to itself really well, so you can really load in a bunch of ingredients and the wrapper will manage to accommodate them all and seals up nicely.
Wrapping technique: once the rice wrapper is wet, I usually set it down on a cutting board. I add ingredients to the bottom half of the wrapper that's closest to me. Then I fold up the side closest to me, then I fold up the left and right sides, and then I roll it up until it's secure, making sure to tuck in the food. It's not difficult to do and I love the versatility of these rice wrappers.