Summary:
Make classic boba (bubble tea) using only five ingredients, featuring chilled brewed coffee, milk, tapioca pearls, and honey served over ice.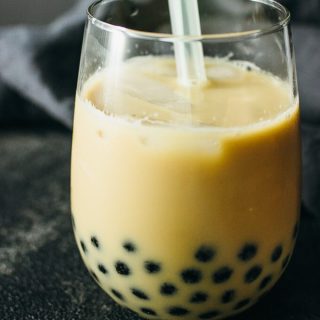 INSTRUCTIONS
Cook Tapioca: Cook tapioca pearls according to package instructions (Note 2). After cooking, let tapioca rest in cold water for half a minute. Drain, then stir tapioca with honey until evenly coated. Set aside.

Assemble Drink: Add ice cubes to 16-ounce or larger glass. Pour in coffee followed by milk. Spoon tapioca pearls and honey into drink. Stir and serve chilled (Note 3).
NUTRITION
Makes 1 Serving
Amount Per Serving (1 drink):
| | |
| --- | --- |
| Calories 440 (3% from fat) | |
| Total Fat 2g | 2% |
|    Saturated Fat 1g | 5% |
| Cholesterol 7mg | 2% |
| Sodium 40mg | 2% |
| Net Carb 105.5g | |
| Total Carb 107g | 36% |
|    Dietary Fiber 1.5g | 6% |
|    Sugars 41.5g | |
| Protein 3g | |
PHOTOS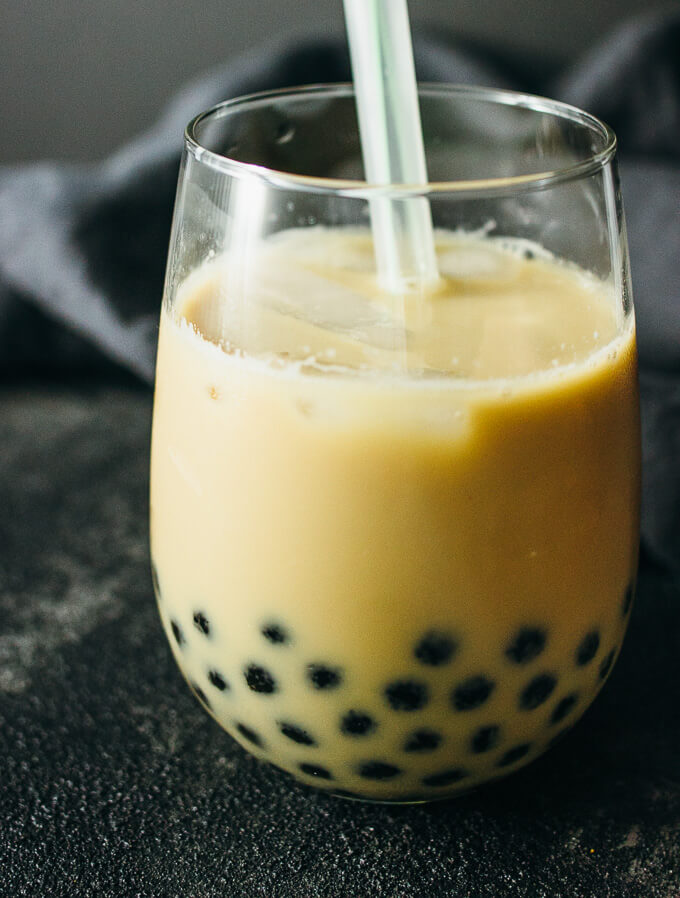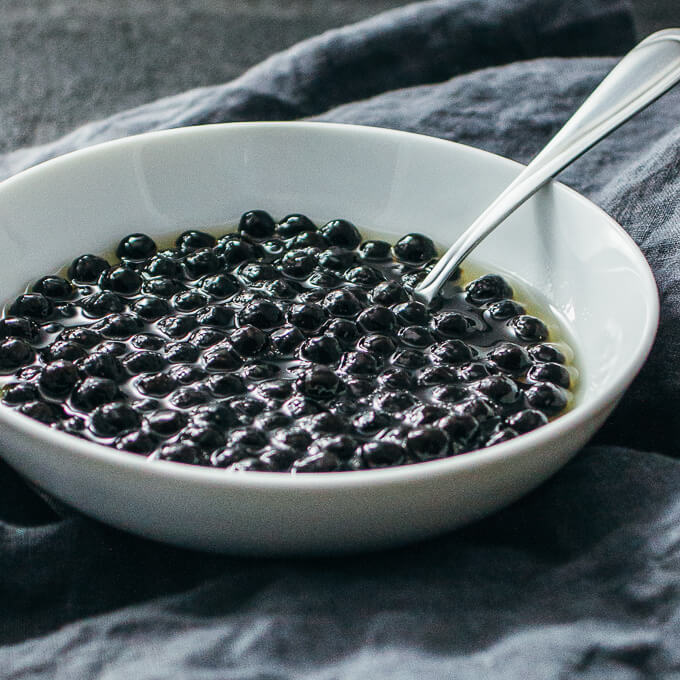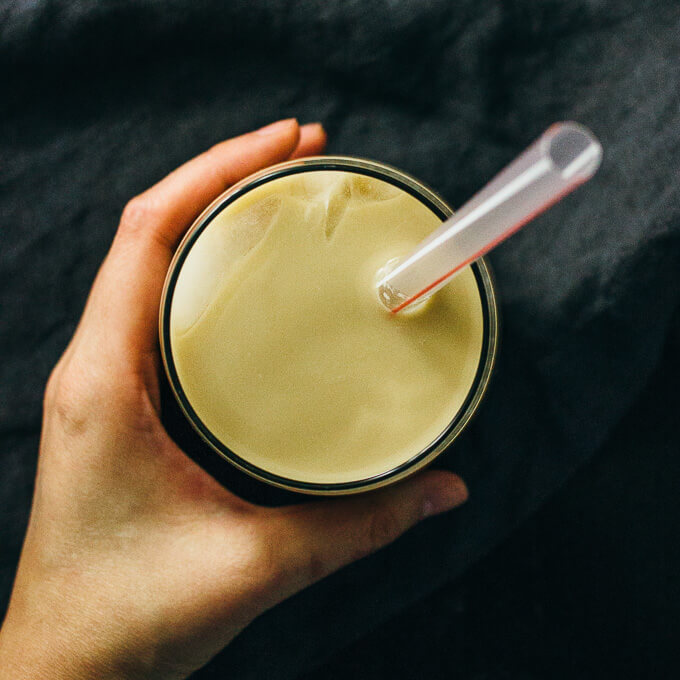 NOTES & TIPS
(1) Tapioca Pearls. Buy black tapioca pearls from a local Asian grocery store or online. I found mine on Amazon: 2 pack black tapioca pearls with straws.
(2) Cooking Tapioca. I usually cook tapioca by boiling for 5 minutes in a saucepan on the stovetop, then transferring to cold water to stop the cooking process. Adjust the cooking time to get your preferred tapioca pearl texture. For example, if you like them to be soft and squishy, cook them a minute or two longer.
(3) Serving. Serve immediately with extra thick straws wide enough for the boba to pass through. Enjoy promptly because tapioca pearls lose their texture over time and harden.